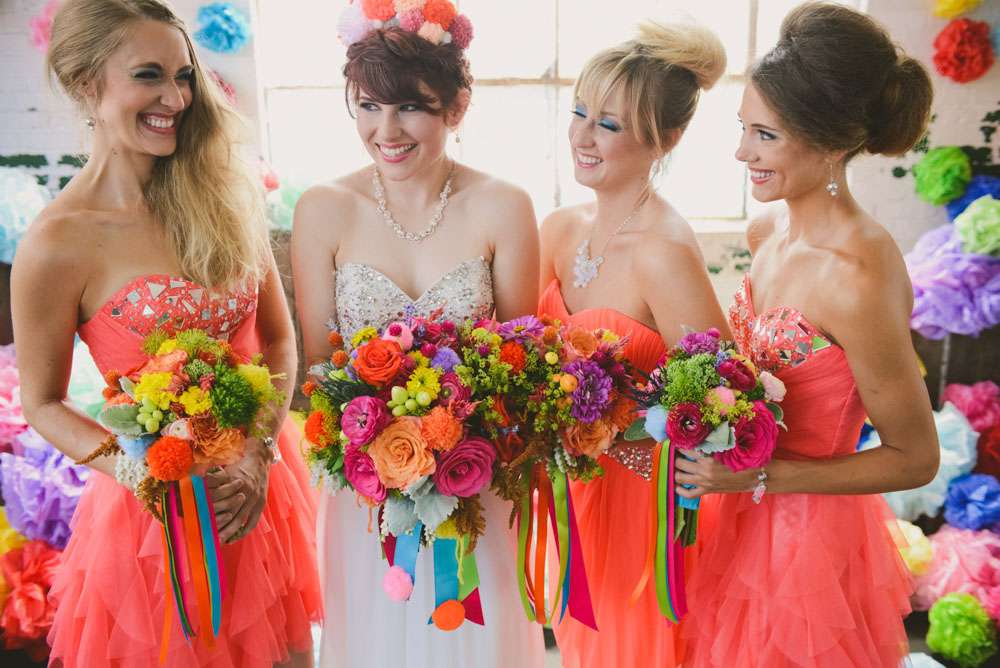 There's nothing that adds instant colour and fun to a wedding as easily as rainbow pom poms! While is why when I saw this shoot I knew I had to feature it.
The thing I love the most about these photos is that there are lots of ideas of how you can incorporate pom poms into your day in a more creative way that just hanging them from the ceiling. What about a pom pom headband, having them hanging from your bouquet or all over your cake!? You could craft a pom pom covered chandelier or throw them instead of confetti!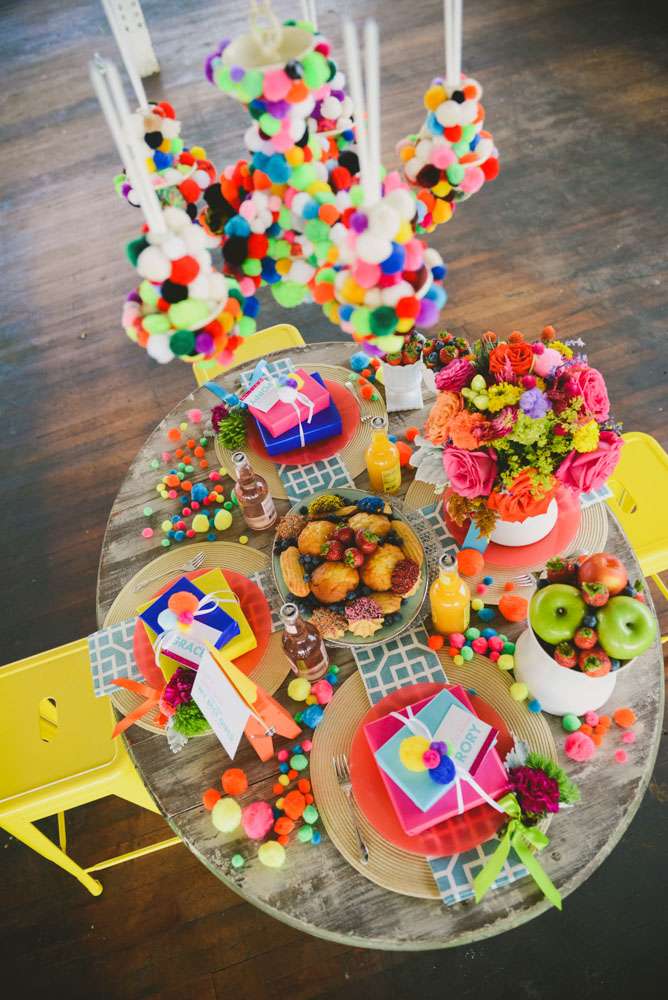 "This shoot was about us challenging ourselves to turn a pom-pom concept into something beautiful that translated into the wedding industry", said stylist Janelle. "It was important to us that the style of the shoot always reflected the fun and excitement that we felt for it."
"We wanted to step outside the normal wedding box. This shoot was about truly enjoying your wedding day. Create a party. Do your own thing. BE YOU!! And we didn't spend an arm and a leg creating this party either. It was so budget-friendly – we handcrafted this shindig."
If you're planning on a colourful wedding, I hope this shoot gives you some fun ideas!