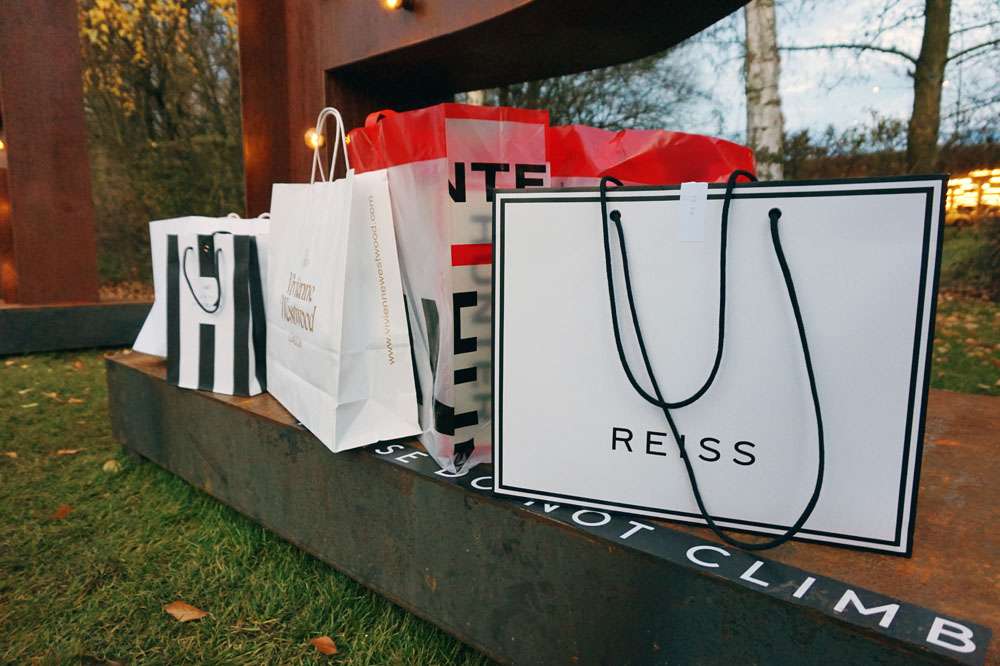 Back in November I was super excited to host a competition for two readers to win a £2000 shopping spree at Bicester Village. Our lucky winners were Vicky, who brought along her mum, and Rachel who visited with her sister and her mum. I wanted to catch up with them both because I thought it would be fun to see what they bought and find out what their experience was like.
Rachel is marrying Scott at a festival in Lincolnshire in July 2018. Their wedding is going to be festival inspired with lots of art, performances and music, so she wanted to find quirky, colourful things to match that theme.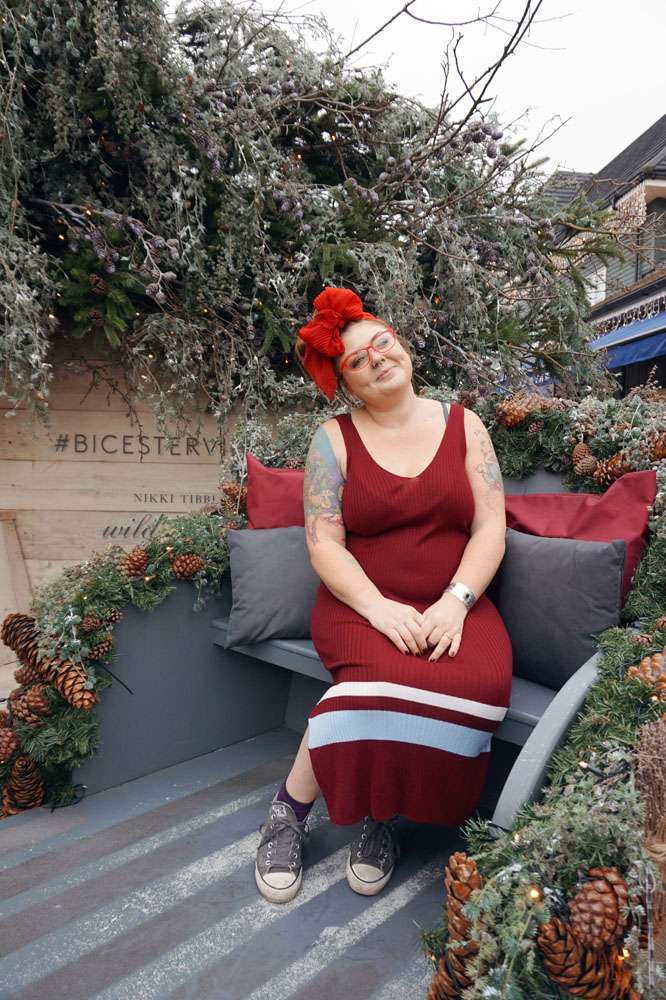 Vicky is marrying Andy in October next year in an industrial chic style wedding with lots of metallics, lights and distressed wood everywhere! She went to Bicester Village hoping she'd find her wedding shoes or maybe even their rings.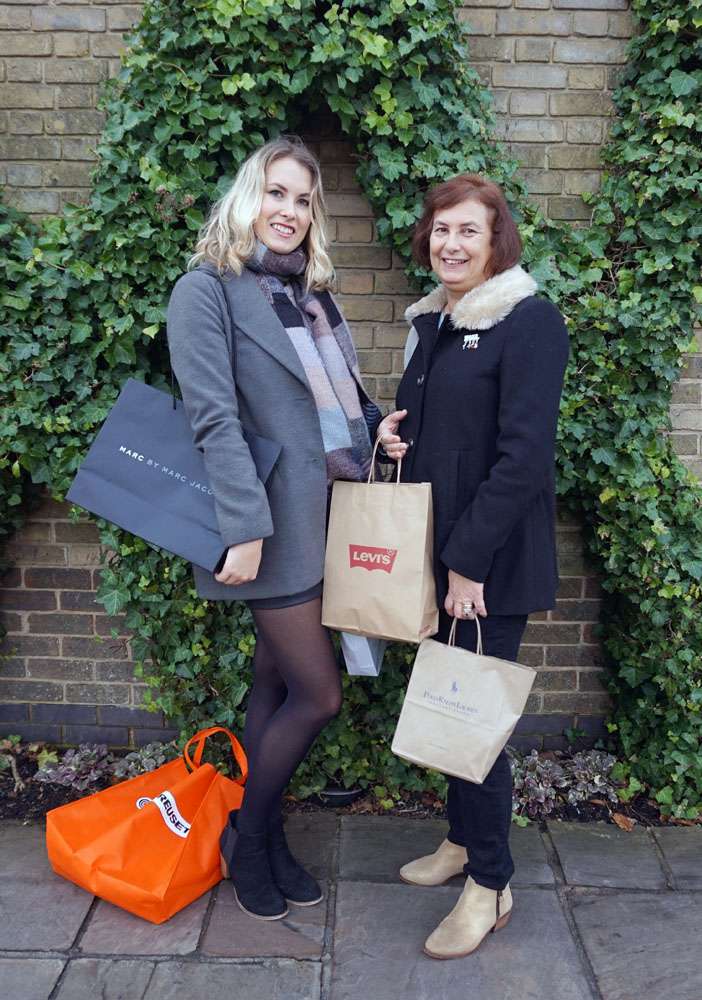 "It took me a while to get used to having £2000 to spend", Rachel told me. "I kept thinking 'oh that's too much, I can't spend that much on a purse/shoes etc'!"
"I've literally never had this much money to spend", Vicky agreed. "At first it was a little overwhelming – I was nervous I wouldn't be able to spend it all! But it definitely felt amazing once I started!"
While Rachel wasn't able to find THE dress she did have a great experience at Temperley of London. "I got some great ideas from a personalised service at Temperley. I gave the assistant a description of the styles I like and my budget and she went to the warehouse and selected some items for me to try on."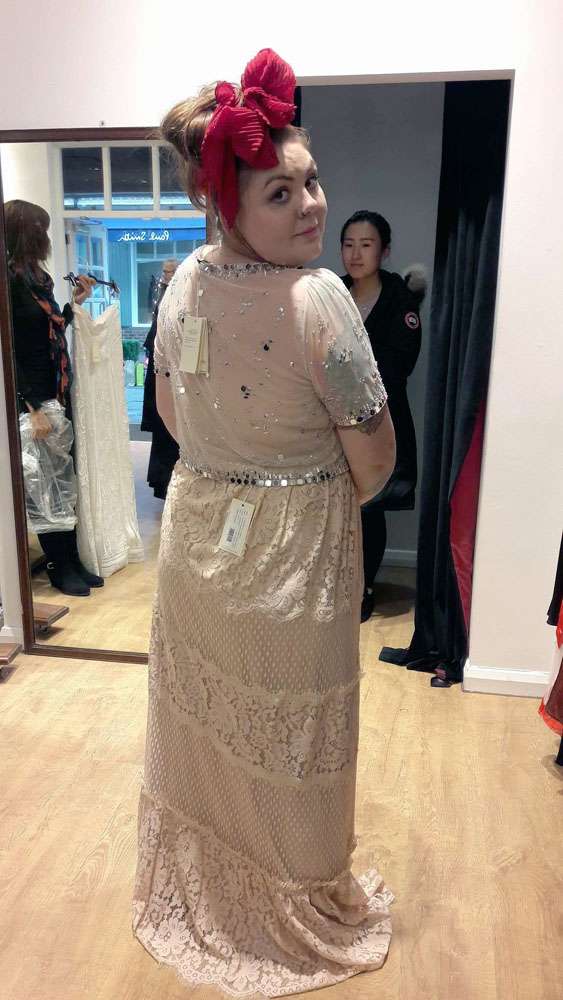 "I got a dress from Reiss for the Sunday (as the wedding is a weekend-long event). I also got a funny clutch bag from Anya Hindmarch which fits getting married perfectly! I also bought us all a pair of Hunter wellies to combat the mud should it rain. I bought my sister some Vivienne Westwood shoes which she absolutely adores and I was even able to get us each a perfume from Penhaligon's which is a lovely unique perfumery which great personalised service. I also bought my mum some leather brogues from Church's because she's doesn't wear heels!"
Although initially Vicky went to find her shoes and rings, she just couldn't resist some new homeware, a Marc Jacobs bag and some goodies from Ralph Lauren. "I loved the Kate Spade store and I also enjoyed looking at Oscar de la Renta", she said. "We thought we'd have a look at their wedding dresses and I tried one on for the hell of it. It wasn't The One but I couldn't believe how cheap it was – only £500!"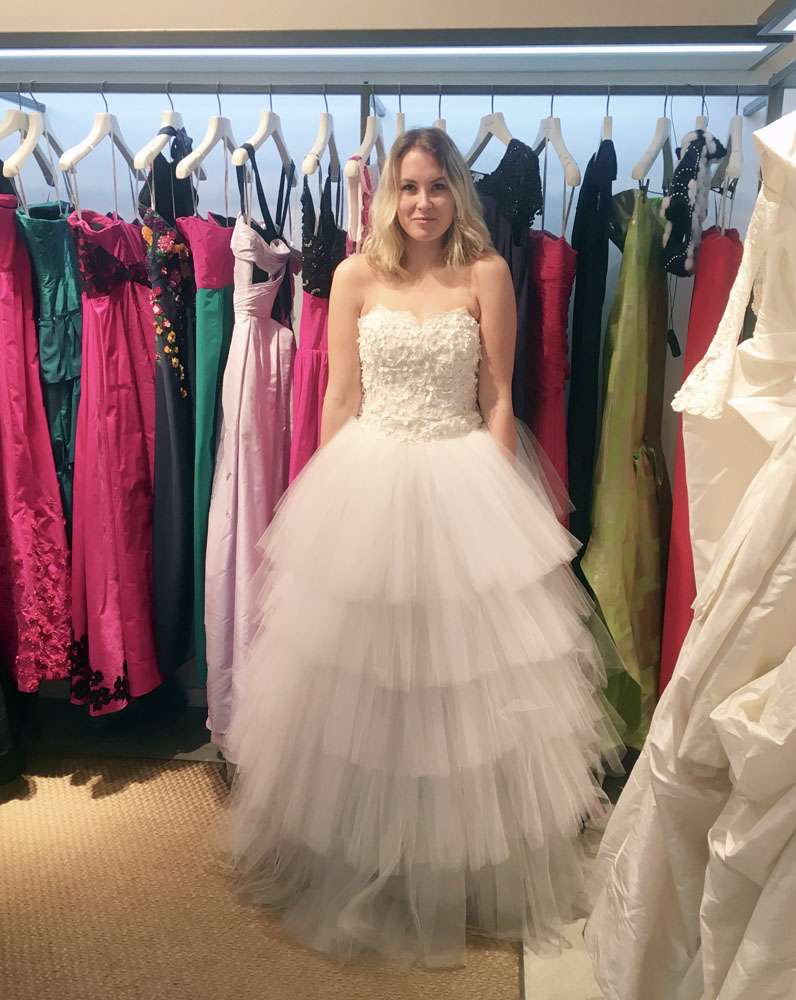 "I actually didn't buy as much as I wanted to because there was a lot of Christmas stuff about but we're definitely going to go back during their bridal event in February to get some more things."
Rachel also plans to go back in February. "I didn't even spend all the money we won so I'm going to go back with my fiancé and treat him to something for the big day too!" she said.
Rachel's favourite shop in the village was Anya Hindmarch, she loved the unconventional designs. "I had never heard of the designer before and her designs are very unique and quirky", she explained. "When we go back I'll be keeping my eye out for more bargains!"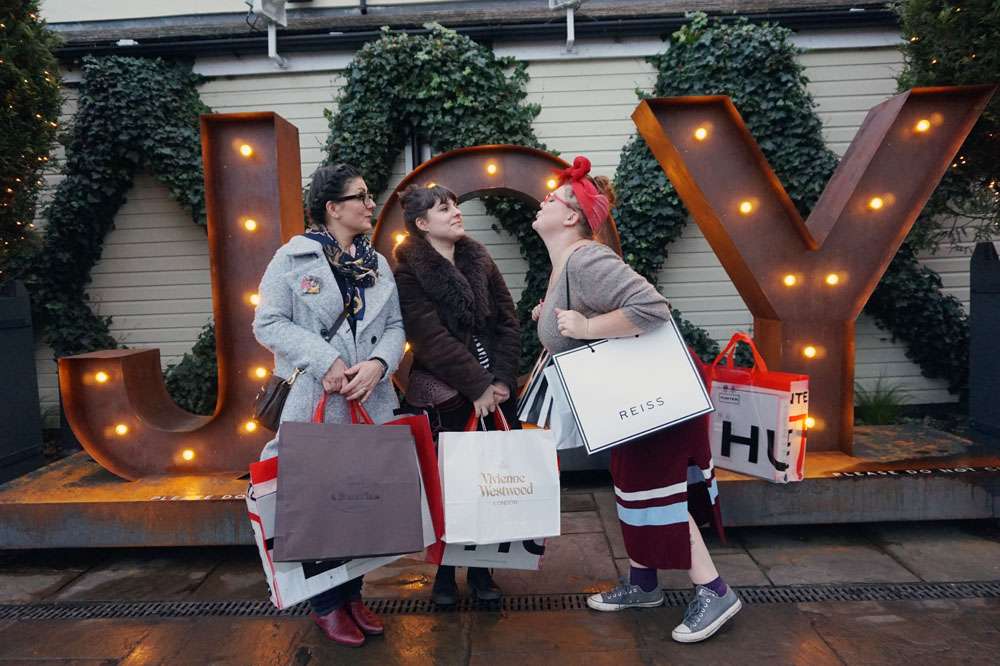 "I must admit, I thought everything was going to be very expensive and I wouldn't get much for the money I had to spend", Rachel concluded. "I was proven very wrong! Although there are designer stores which this applies to, there are also plenty of stores which have more affordable items. All the stores were discounted from the usual prices and had extra savings on them too. Many of the sales assistants were happy to help and would go the extra mile for you. The outlet itself has a very warm welcoming feeling with lots of decorations and plants to make it feel like a village."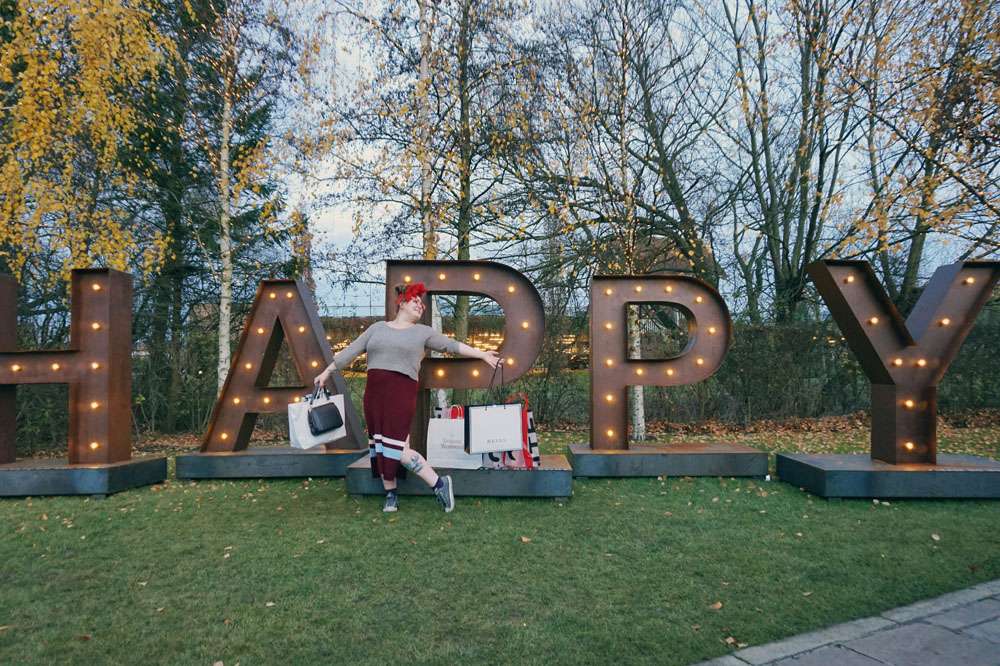 Thank you Rachel and Vicky! It was awesome (and very green-eyed monster inducing) to hear about everything you bought! If you'd like to visit Bicester Village for yourself, it's located in the heart of Oxfordshire and is just at 46 minute train journey from London Marylebone.
A great time to visit would be 10th-19th February when their bridal event is taking place. Many of the boutiques will be bursting with exclusive bridal collections for this limited period!