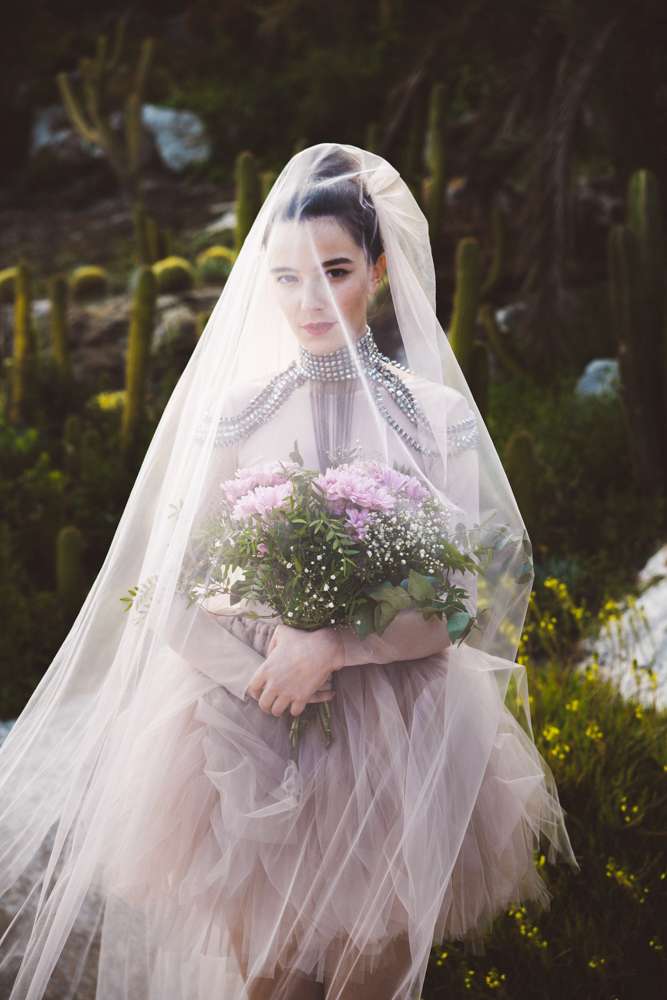 When a wedding inspiration shoot is done well it fills my heart with joy. And this shoot, dear readers, is definitely one of those. I mean, daaaamn, these shots look like they're straight out of the pages of Vogue! Every single one of these pictures is utterly incredible!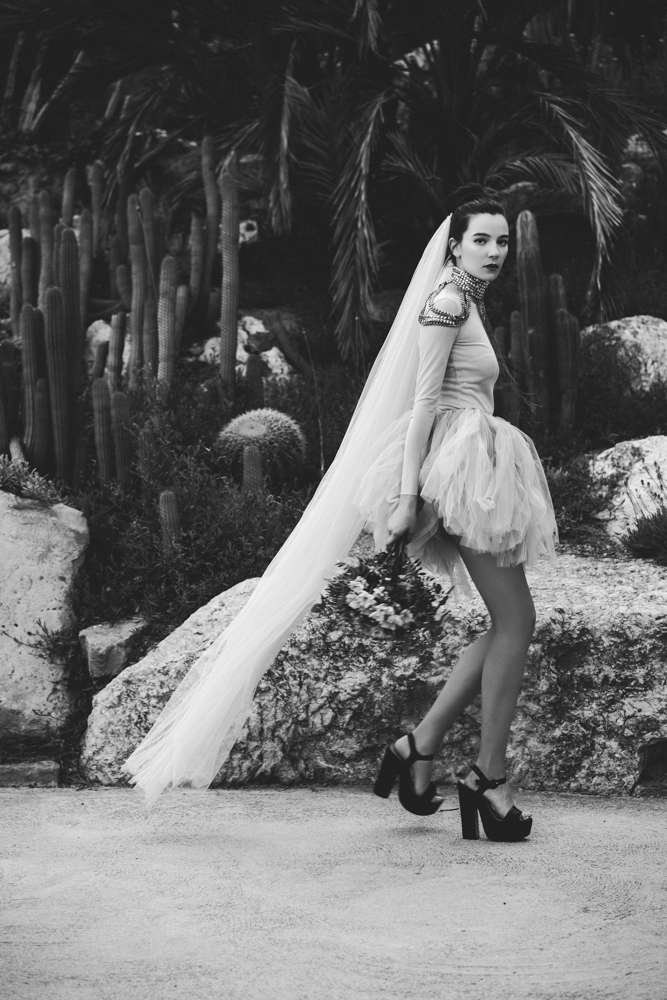 Put together by photographers Ieva and Egle from Lithuania, they were inspired by their models, Laia and Periklis. "The shoot was in Cactus Park", they explained. "We were inspired by our Rock n Roll and stylish couple and we hope these pictures will inspire your readers too. We want to show them this unconventional wedding style."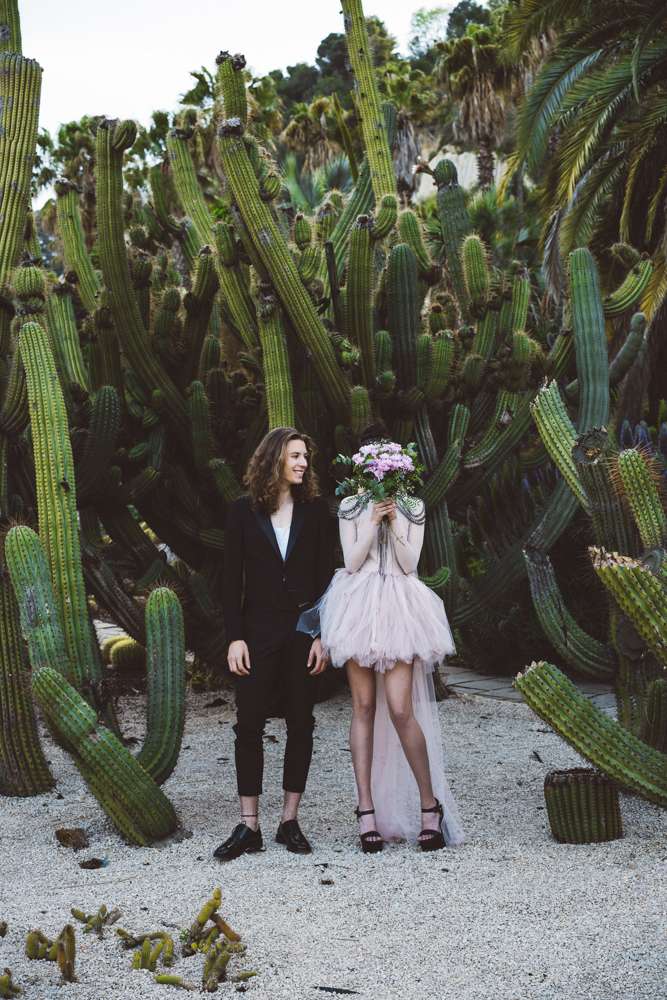 Brb, dyinggggggggggggggggggg!