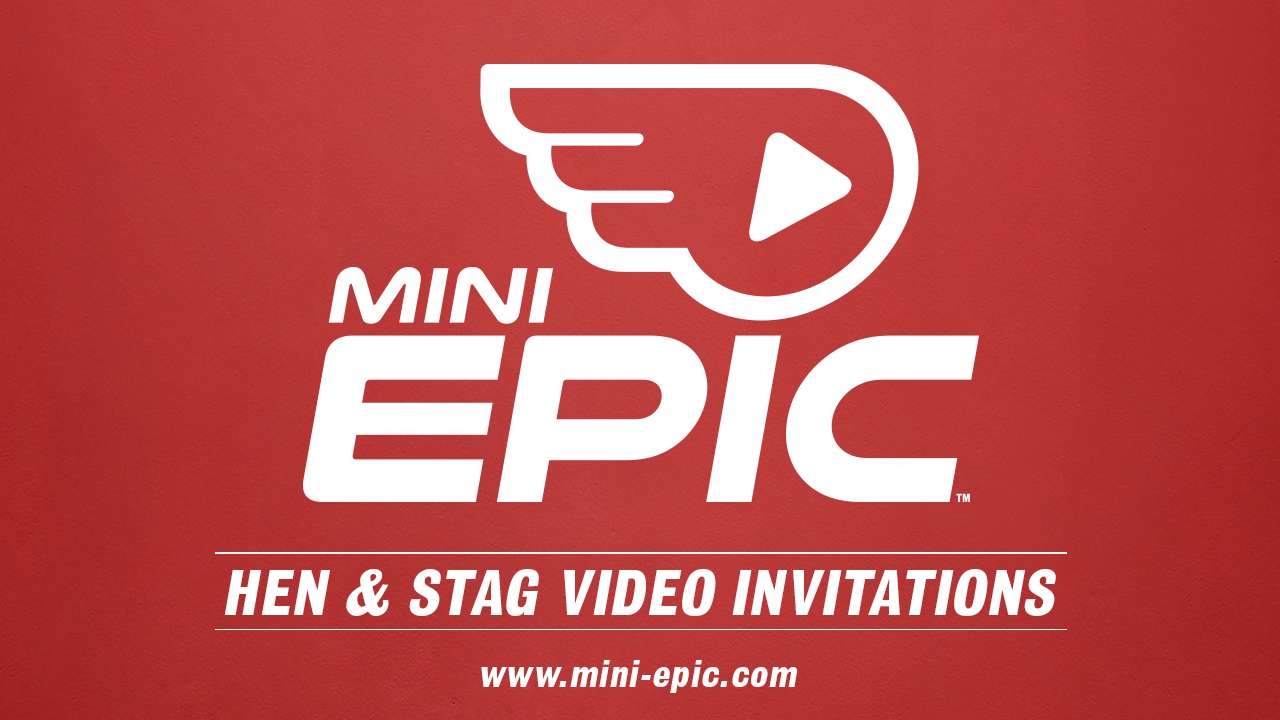 Organising hen and stag parties is getting harder and harder. Is it just me or do they all seemed to be way bigger and more complicated than they used to be? When I got hitched we just went for a night out in London, these days most hen dos seem to span over an entire weekend with multiple activities planned, and so many stag dos involve hopping on a plane!
This post is for those of you tasked with organising a hen or stag do in the near future. I've just done it for my sister, and believe me I feel your pain. Having to organise 10+ girls to not only agree on something to do, but making sure they're all available on the same date and they can all afford it was like herding kittens at times!
When it came to inviting people along, I'll admit, I took the easy route and started a private Facebook group, but what if there was a more fun and creative way to get people really excited about it, just like you might do with your wedding invitations?
Well, the answer is finally here and its a truly 21st century solution to the problem! Mini Epic is a dynamic new online invitation service which raises the bar with their range of highly entertaining, professionally designed, animated template invitations for hen and stag parties.
Launched by Jonathan Shine, an established motion graphics artist, he came up with the idea when he was best man a few years ago. With the daunting task of having to convince 15 guys to fork out for a stag do in Vegas, he wanted to create an invitation that featured the groom and would hint at where and what kind of do they were aiming for. He wanted to get everyone excited and usher them towards accepting the invite and what he came up with certainly did that!
"I thought of creating a Hollywood-style cinematic teaser trailer as the invitation", he said. "The guys loved the invitation, it set the tone for the stag do and made everyone feel as though this was going to be an epic party. And that's how the idea for Mini-Epic came about."
Each invite can be personalised with a photo and the event details and can be sent to up to 50 friends for just £4.99. The video invites are 30-60 seconds long, and the animated templates combined with a witty narrative, sound effects, music and voice overs is such a cool way to kick off your alternative hen or stag party. For anyone who has already got a Facebook group setup, you can simply download your personalised video invitation and share it with your friends there.
Using Mini-Epic could not be easier either. You'll be guided through three simple steps to order yours: choose a template, upload event details along with photo and make payment. Within just an hour, the personalised invitation will arrive in your mini-epic account.
In addition to the personalisation features, within your account you can review and amend invitations, create and manage guest lists, send invitations via email, or download the video and share it on social media. Mini Epic are planning to expand their range for more party occasions in future such as weddings, Halloween parties, milestone birthdays and other special occasions.
While these invitations certainly won't be for everyone, I think they're a really fun and unique way to start your hen or stag do with a bang!