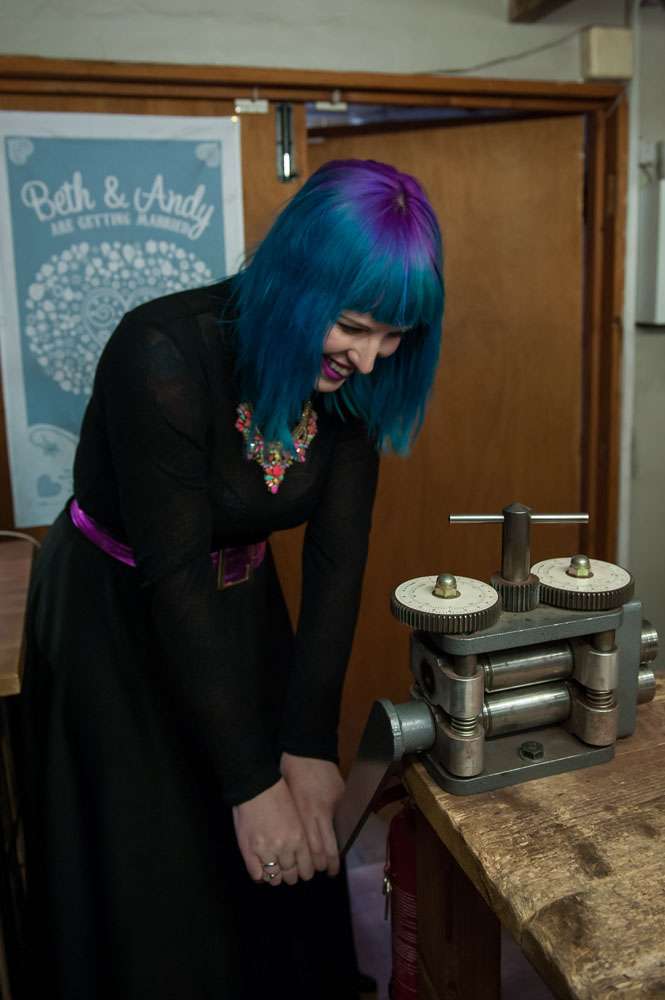 My sister Rachel is getting married in July and although we've got her 'proper' hen do planned for May, when Rachel Jeffrey invited me to bring a group of friends along to her one-day jewellery making class, it seems like the perfect opportunity for a practice run!
Bright and early one Saturday morning, we all bundled into our cars, heading for the idyllic village of Wheathampstead, just outside of St Albans. The class started at 9.30am and after some much needed coffee, tea and biscuits, we headed through to the workshop which is located right next door to their shop.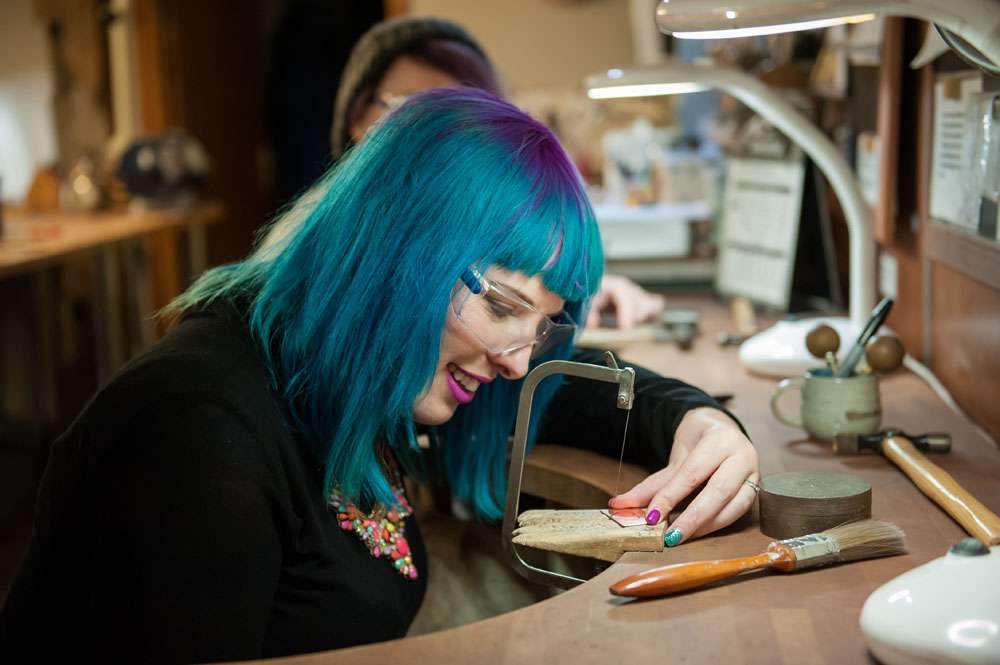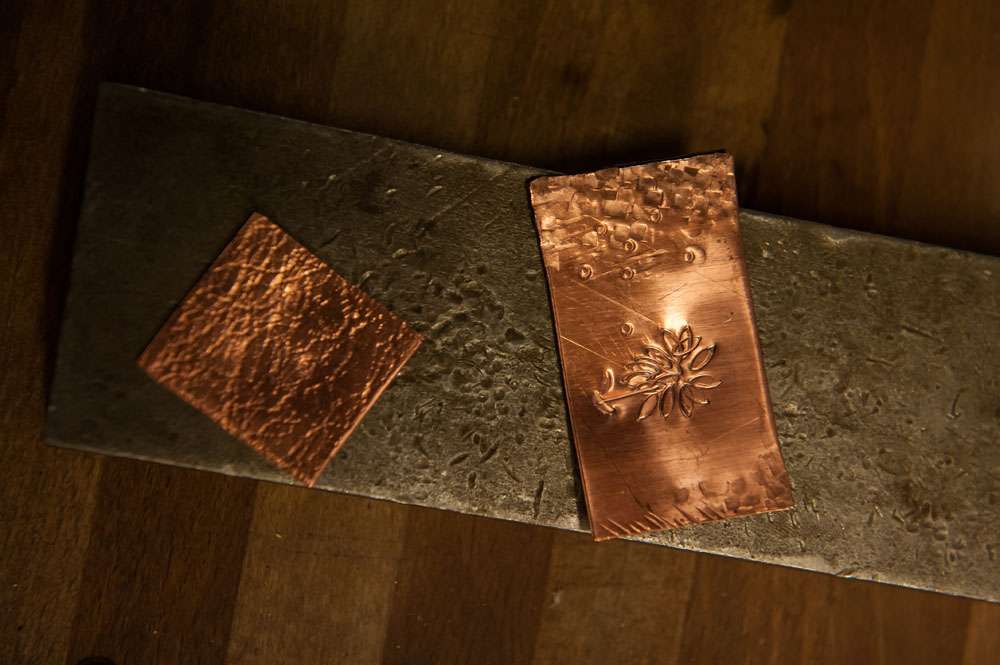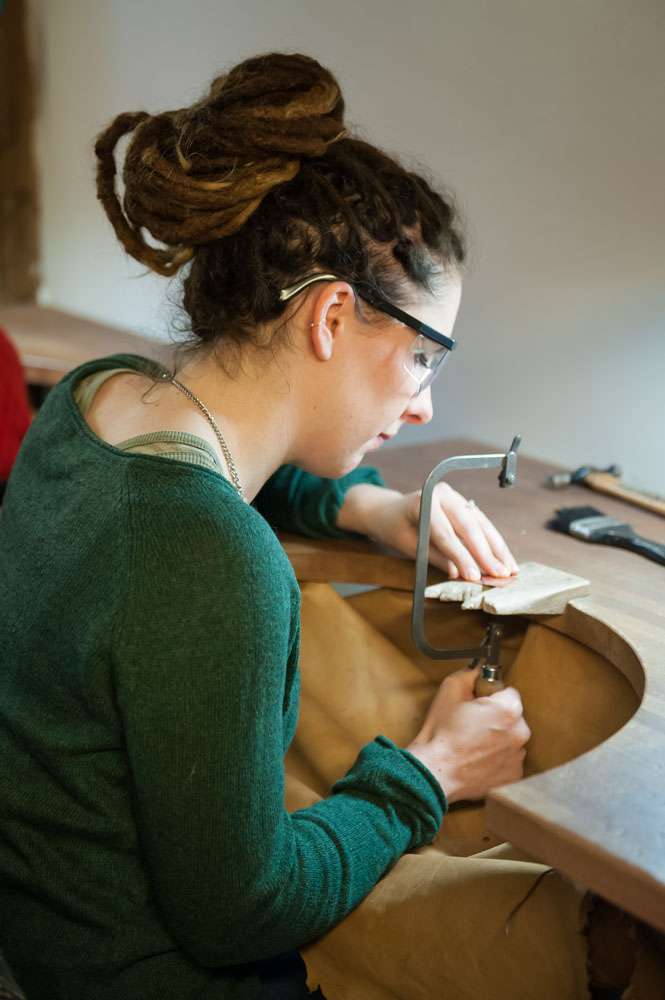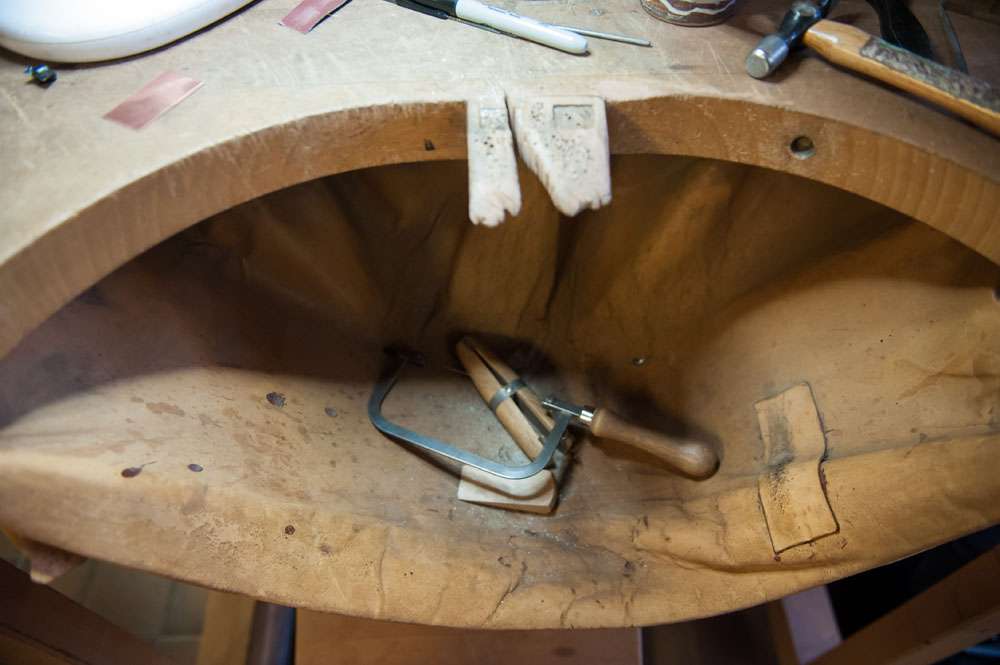 After a brief introduction from Rachel on health and safety as well as descriptions of the different processes we'd be trying, she took us step-by step through each silversmith technique. We then all had the chance to try each one out on copper before we committed to what we wanted to make to take away.
The thing I really loved about this workshop was just how creative it was. They taught us all the basic techniques in the morning and then after lunch we were left (almost!) to our own devices to design and make whatever we wanted! We were able to create either earrings, a pendant or cufflinks from silver (they also have another class which is for bangles and rings), but the designs were completely up to us.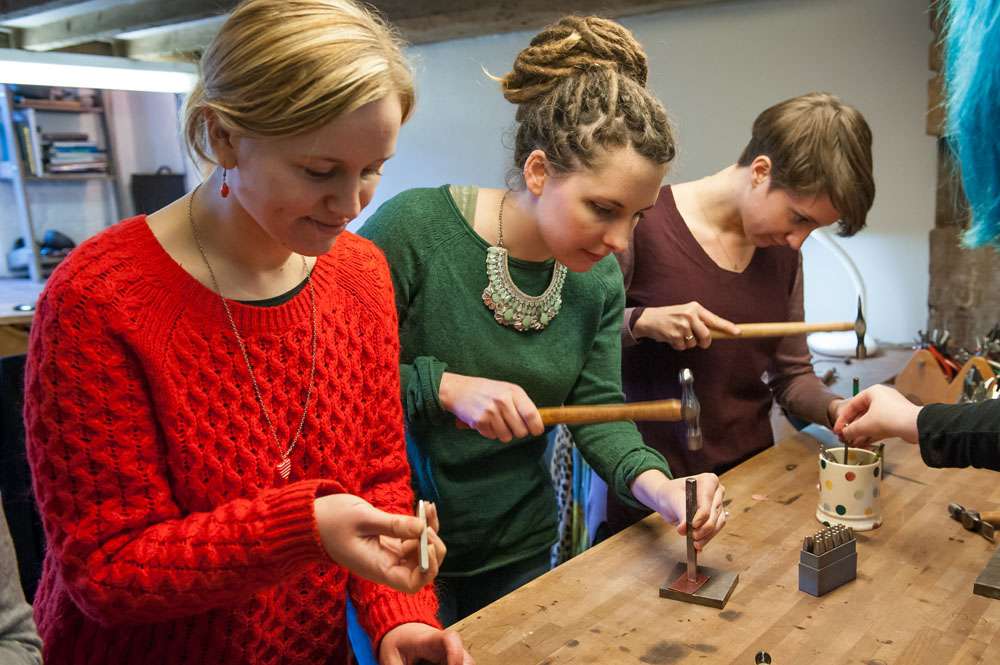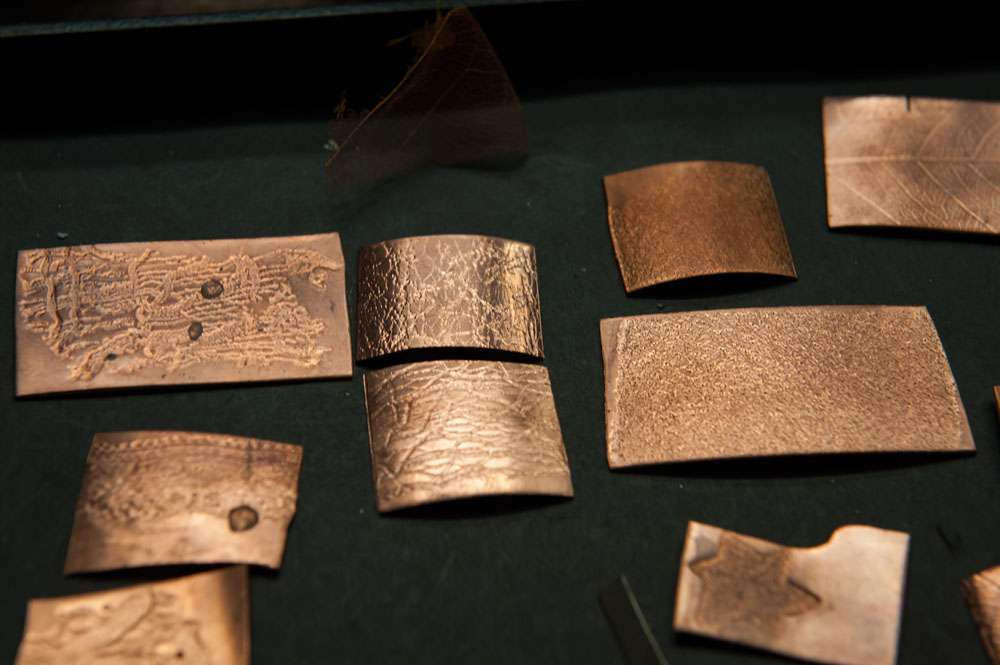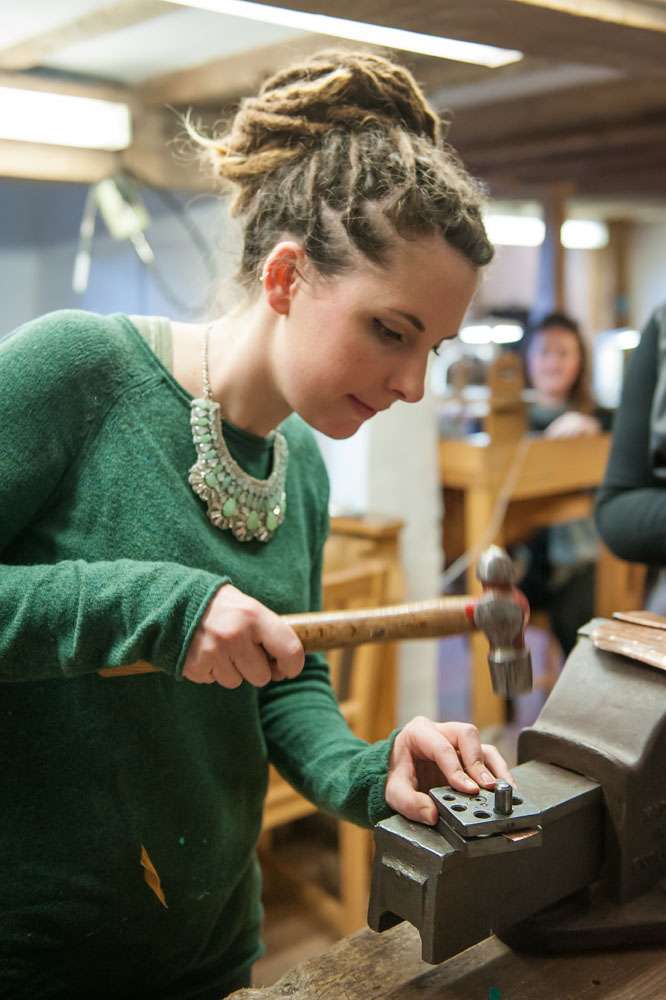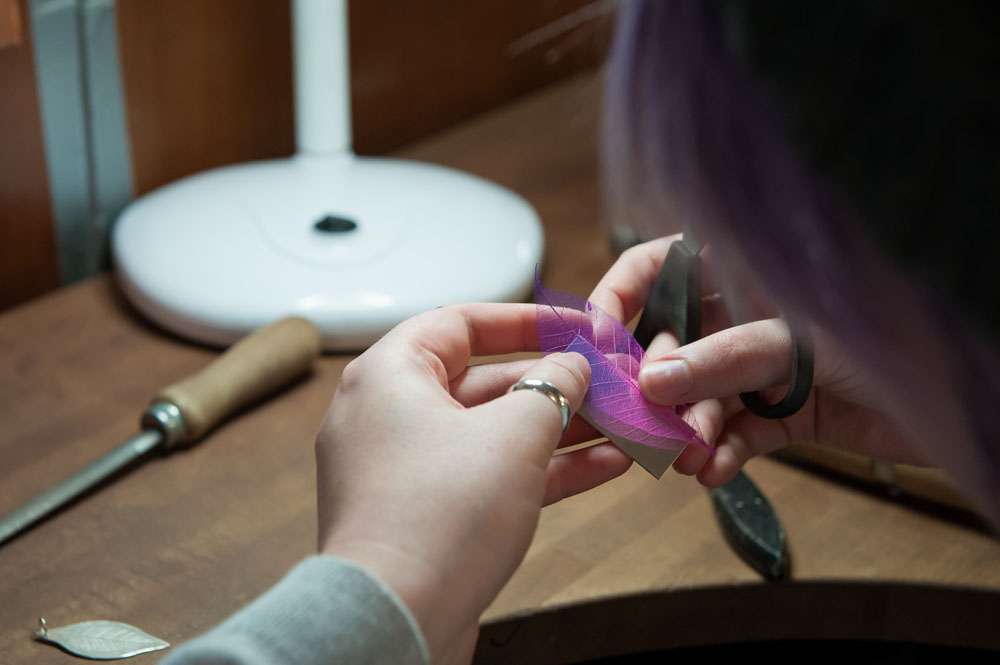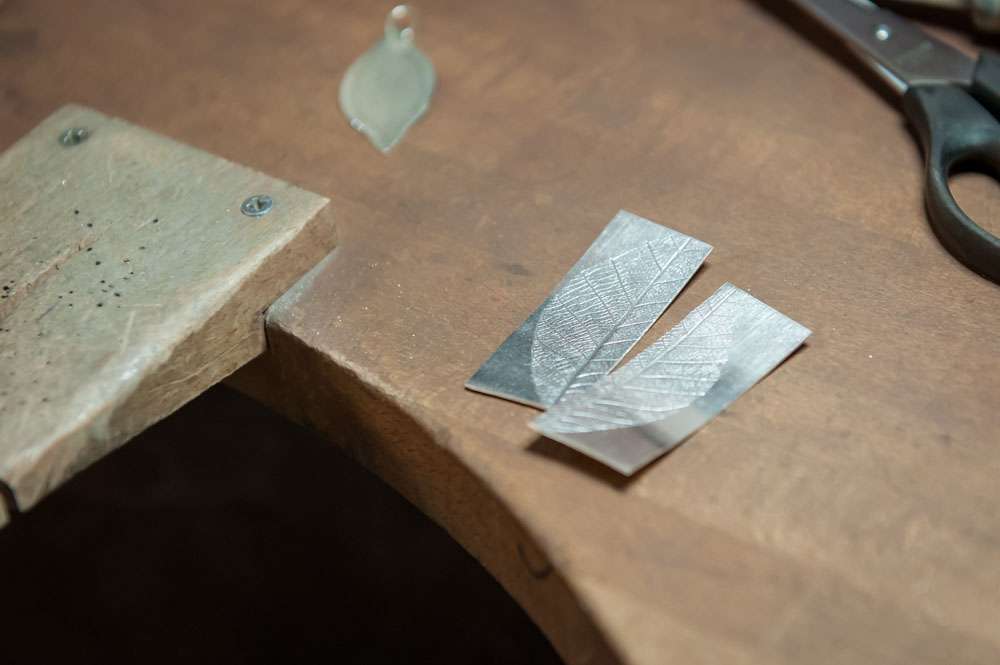 By 3.30pm we were finished and went back to the shop where the day was rounded off with Prosecco and cupcakes! Everyone was so proud of themselves for what they'd managed to make and we now all have something one-of-a-kind that we can wear forever. I think it would be a really awesome idea if you went with your bridesmaids and they all made their own necklace to wear on your wedding day!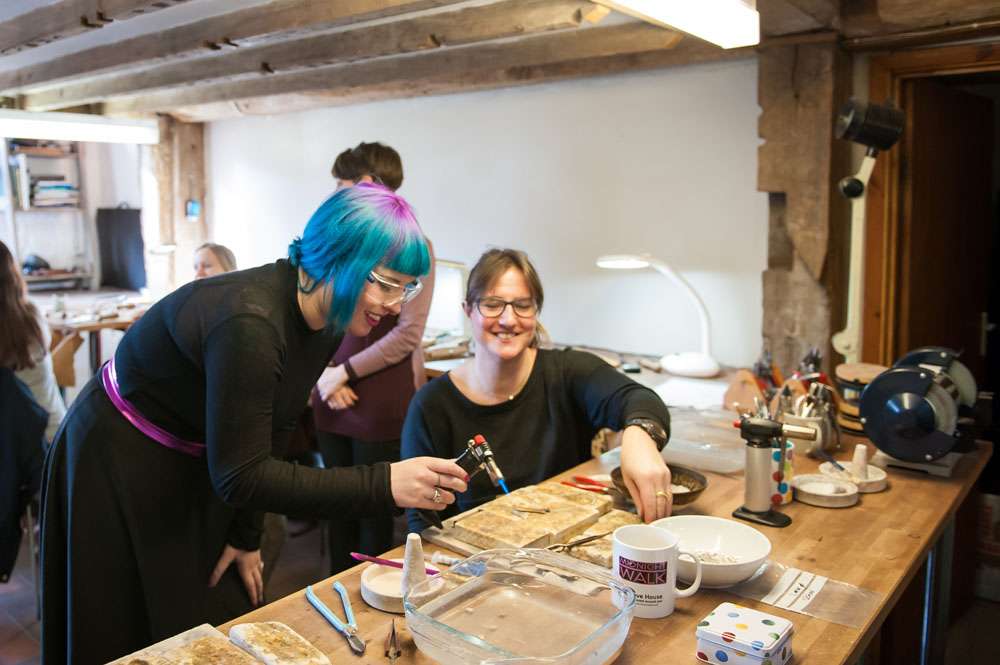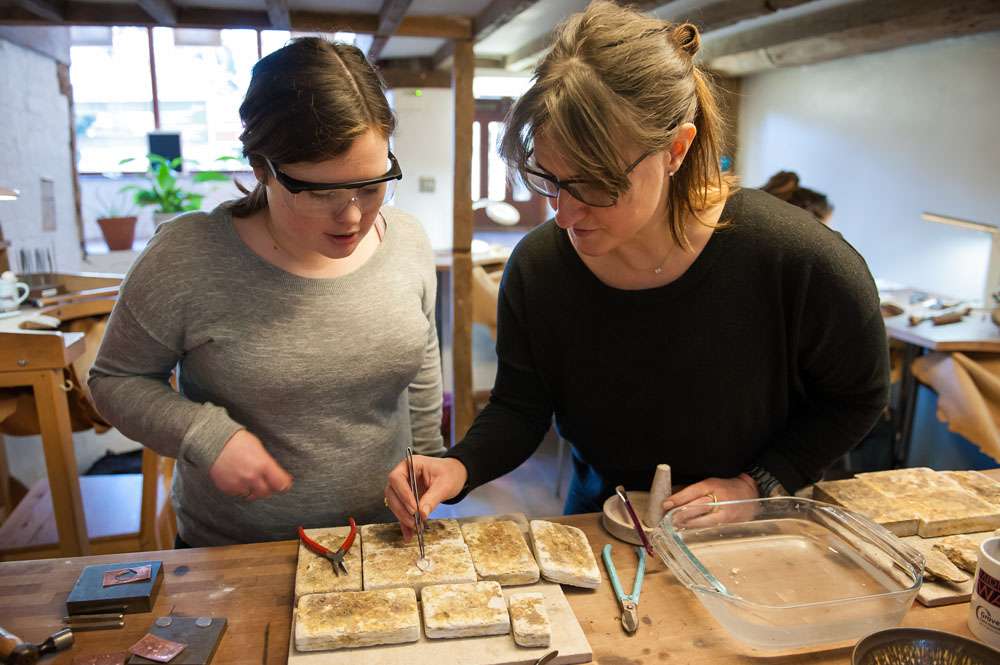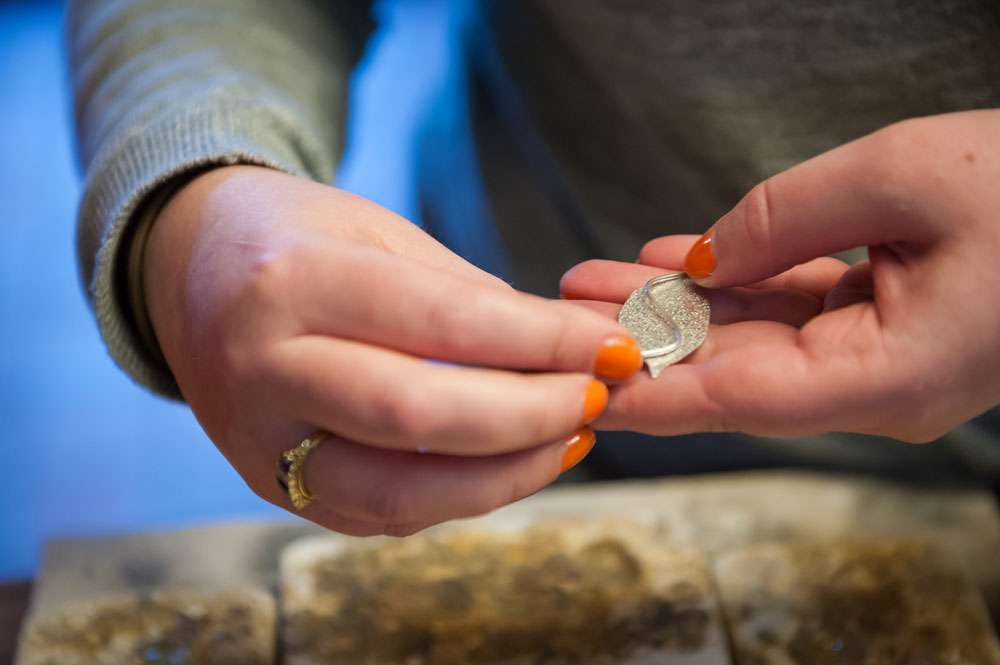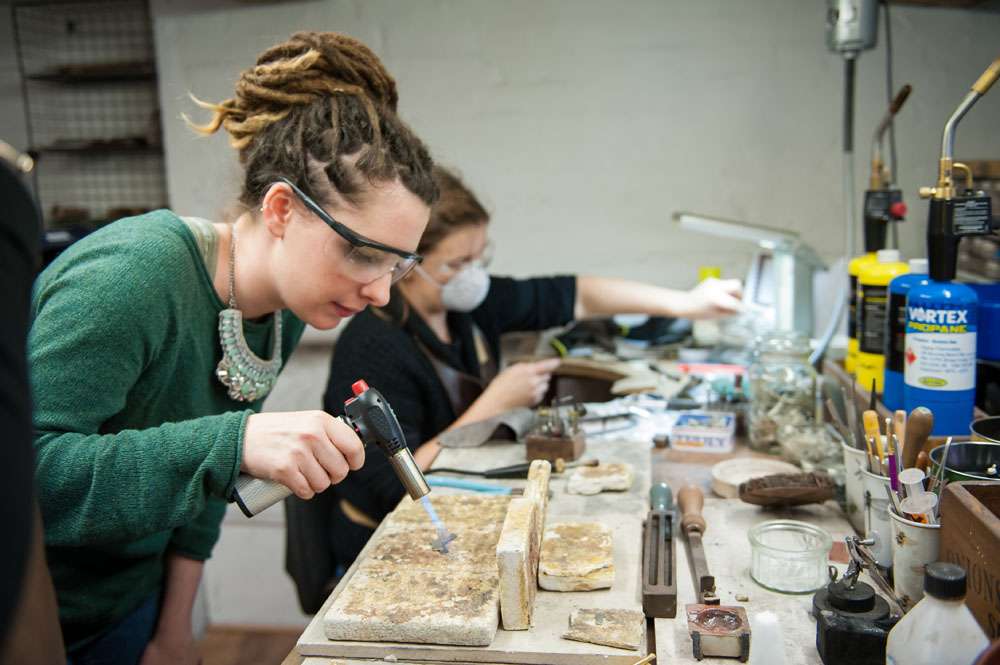 The class costs from £150 per person which includes refreshments, materials and a presentation box and bag for you to take your creation home in. The class is for up to eight people (payment for 8 people is required for parties of less and the minimum participant age is 16), making for a perfect, and really unique hen do experience.
So who wants to see what we all created!?
Freya made a pendant from two silver discs with the initials of each of her family members around the outside.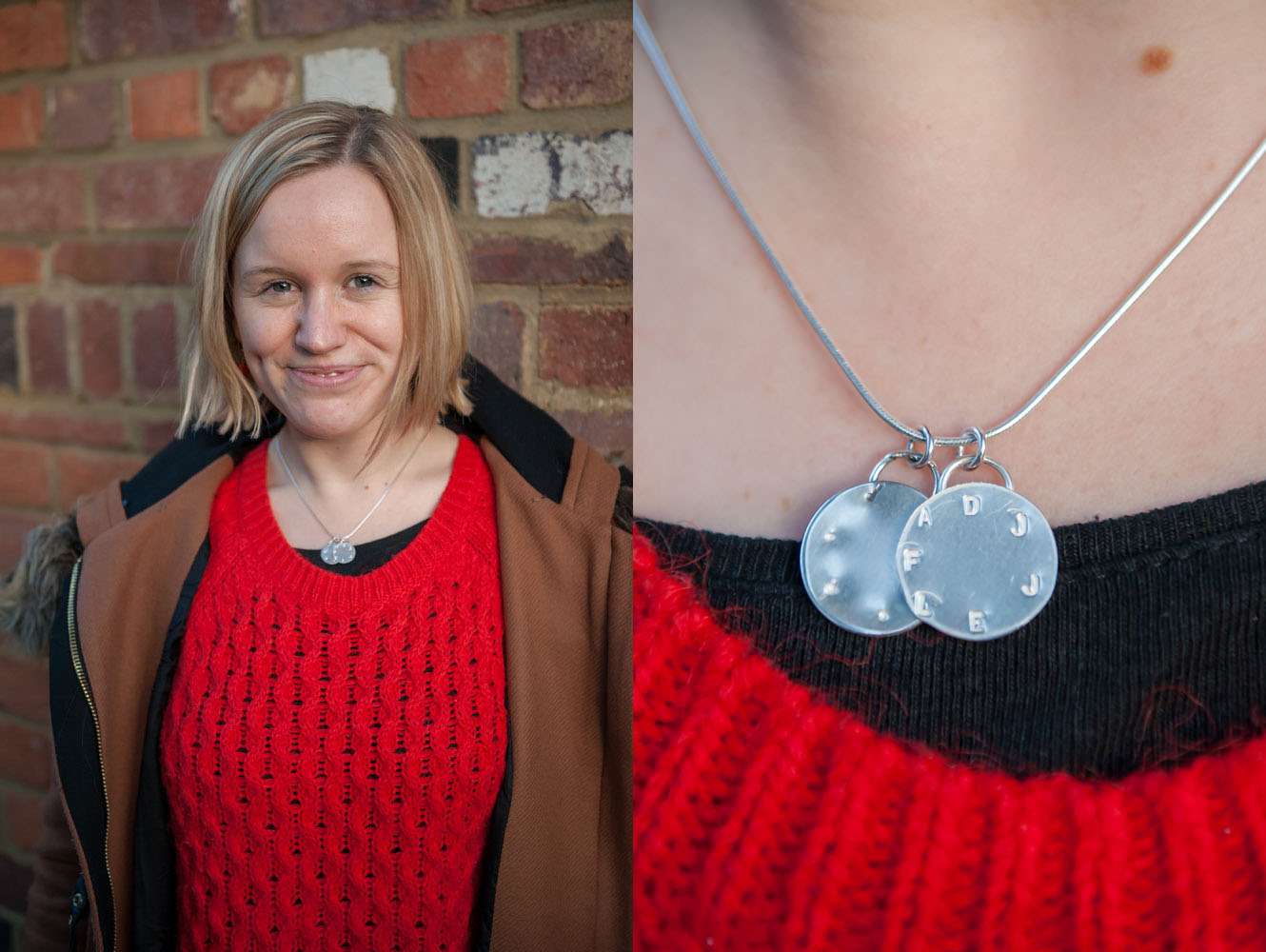 Rachel was, by far, the star of the show! She made a chevron necklace and each piece of silver was hand-pressed with a different pattern on top.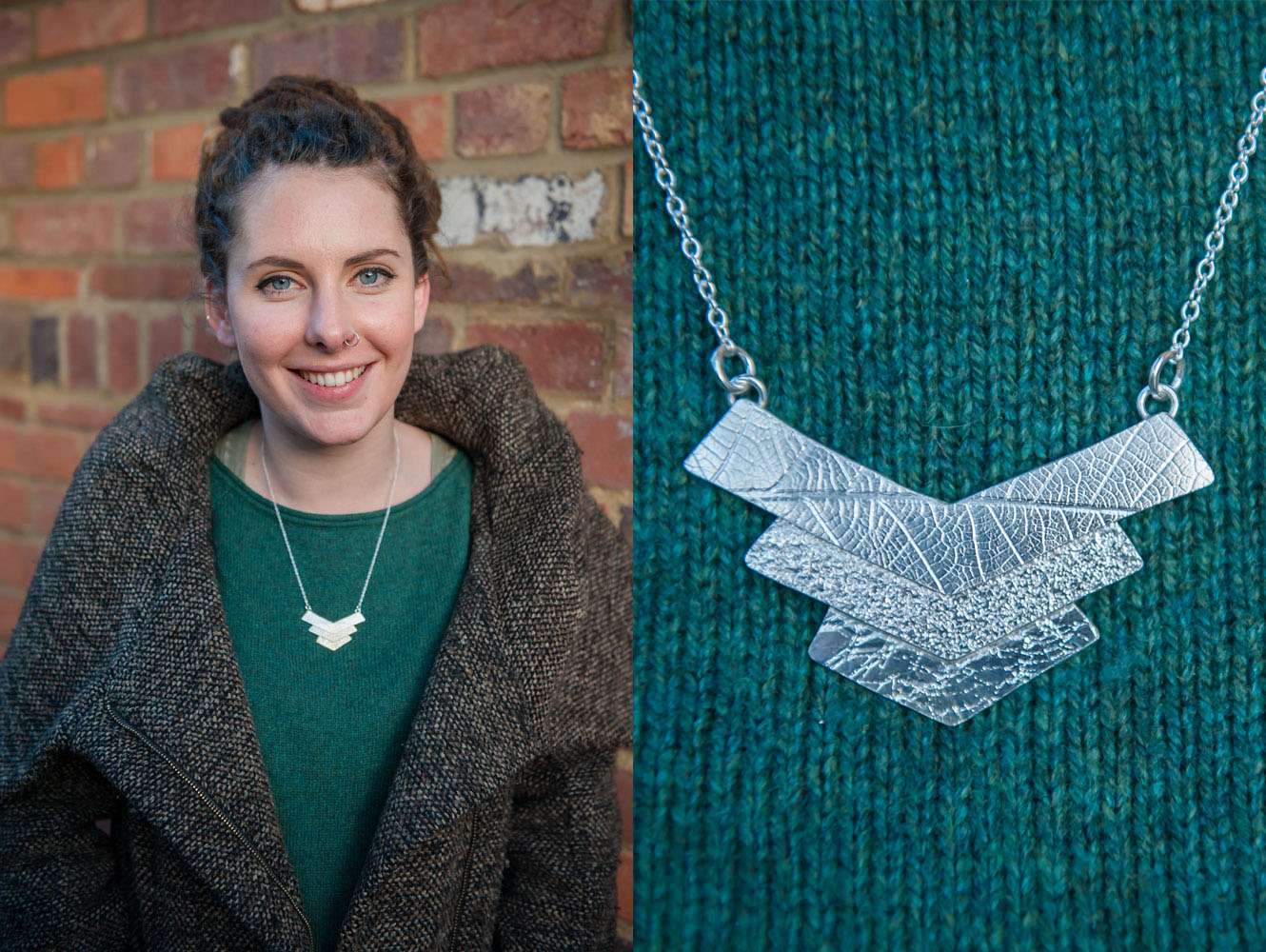 Sophie made her mum some earrings for mother's day. They were two halves of a single leaf, pressed onto the silver.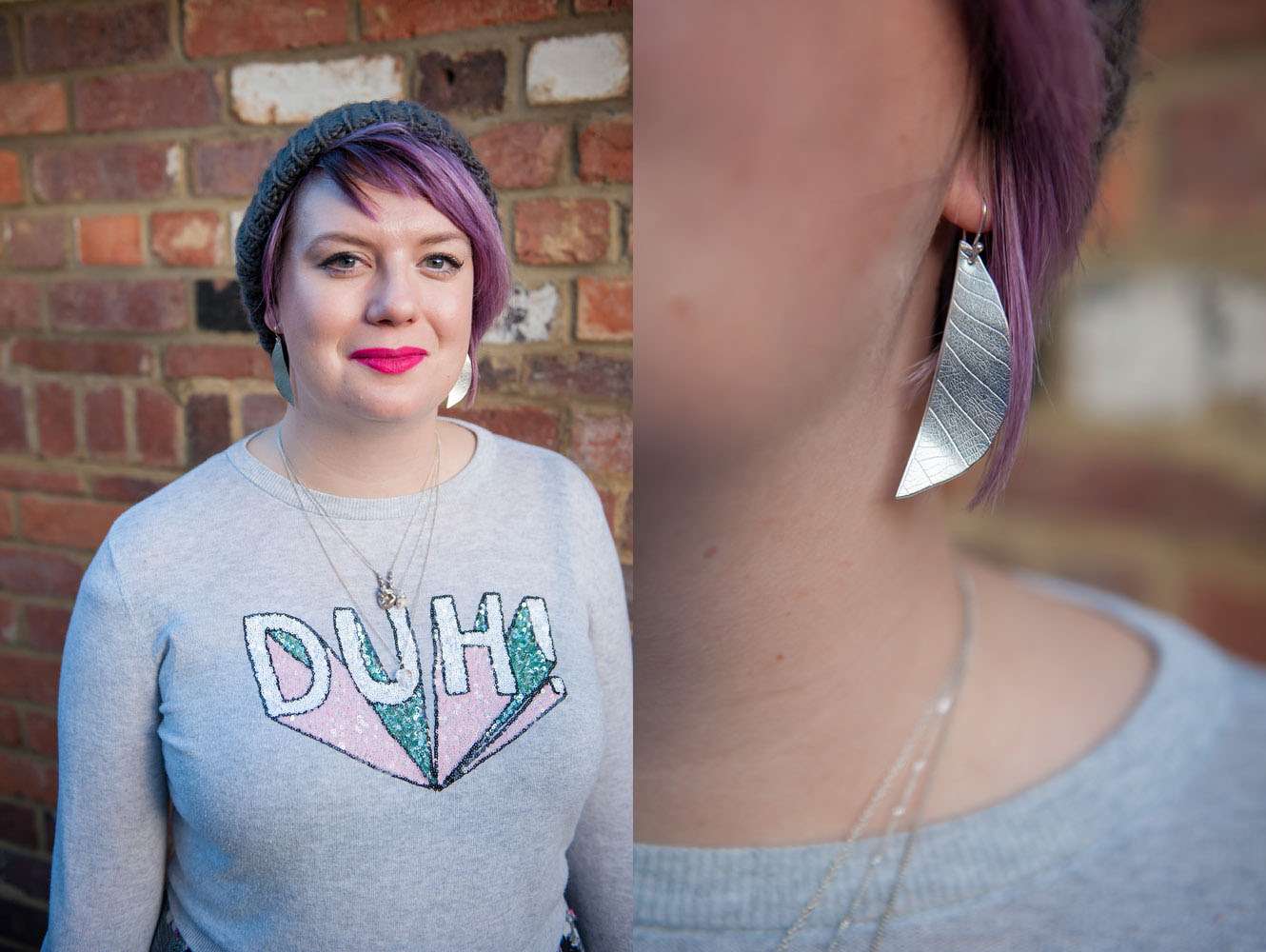 Bryony's drop pendant looks so professional! She cut out five discs and then domed them to create this elegant design.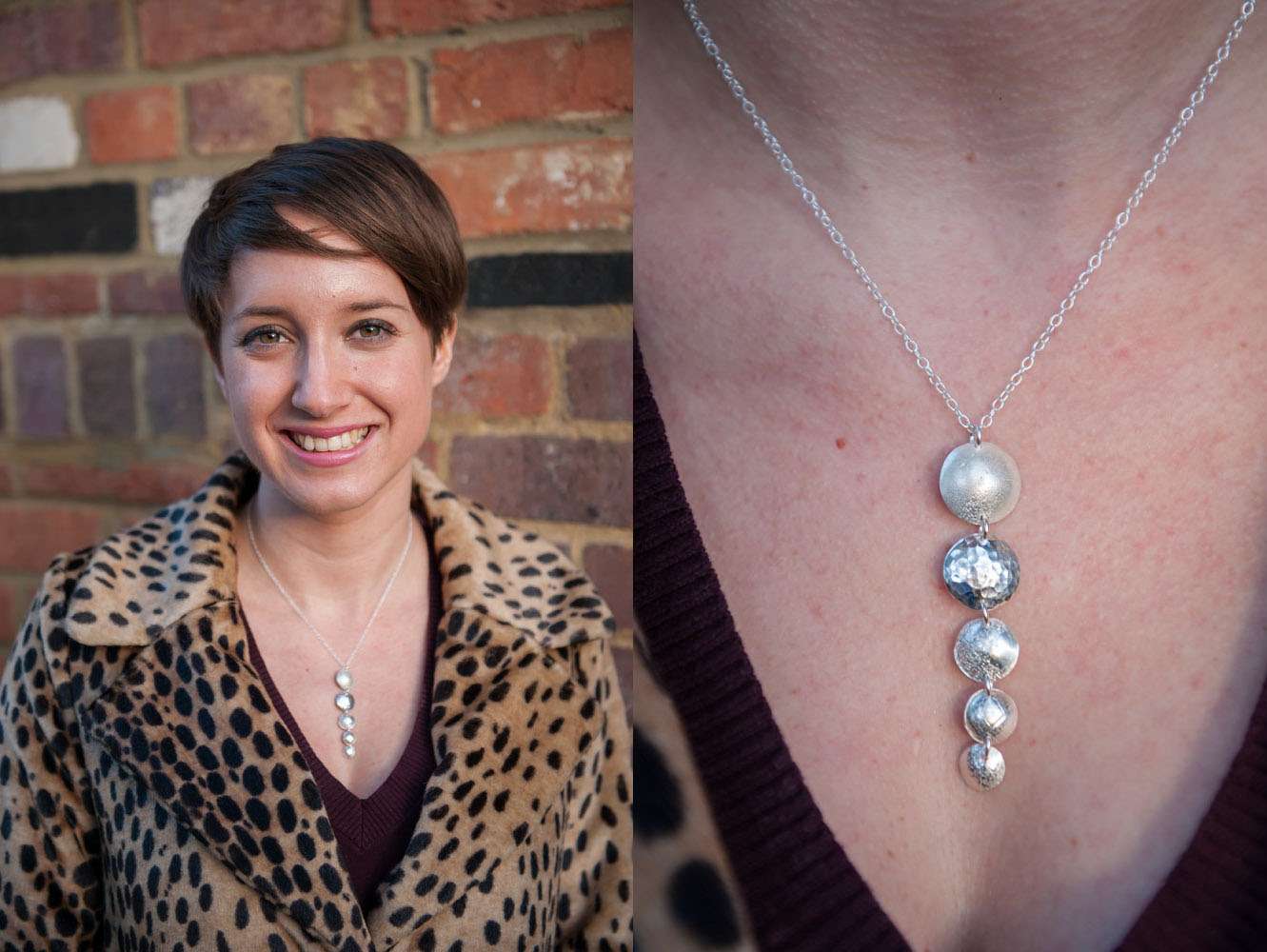 Sarah's pendant was inspired by a leaf too. She soldered a thin piece of silver onto the top in an S shape.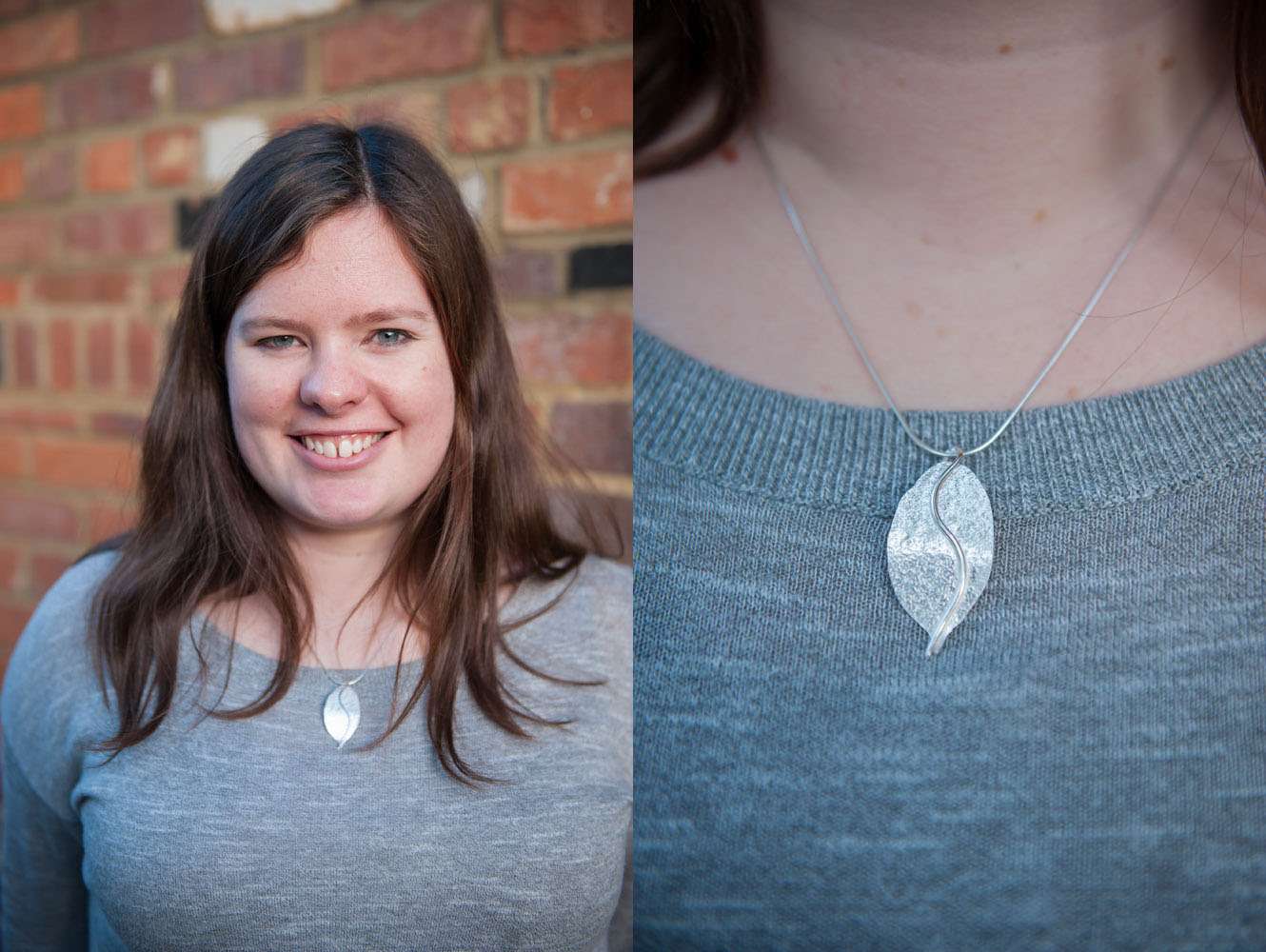 I had to get 'Rock n Roll' onto mine somehow! I made three silver bars, pressed a pattern into the top, letters into the bottom and strung them all together with handmade jump rings.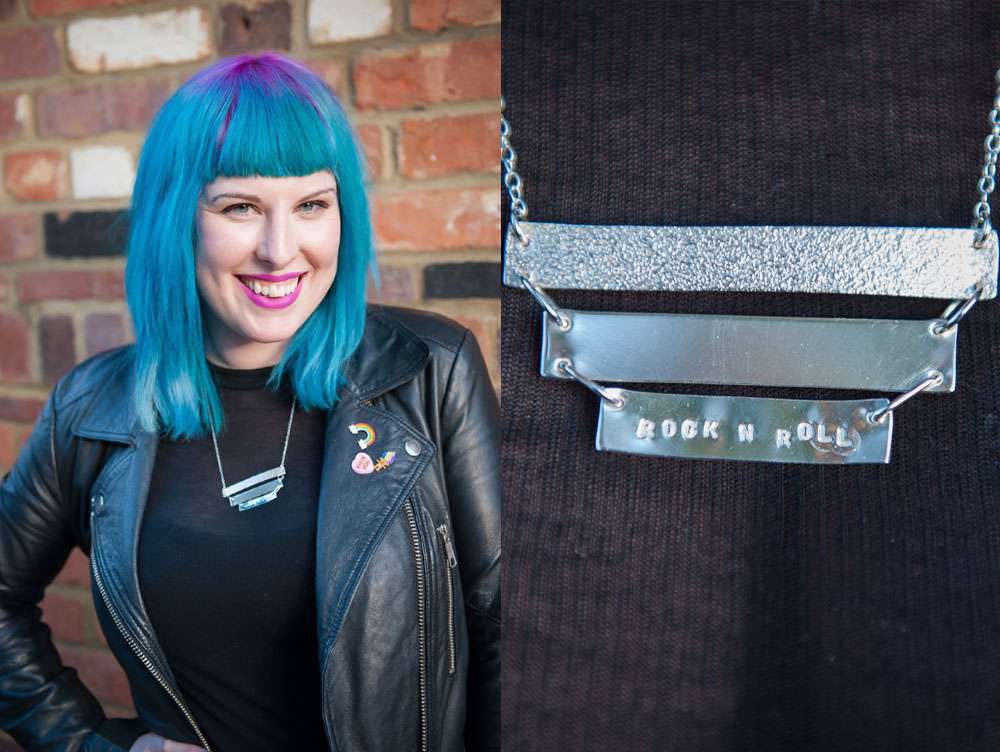 To find out more about the one-day classes (including their fantastic wedding ring making workshop which Gareth and I have also done!), simply head over to Rachel's website. If you want to do the ring workshop they recommend booking early and allowing at least six weeks between making the rings and the wedding (to allow for hallmarking, extra stone setting or engraving).
They have various courses available as well as longer ten-lesson 'terms' for people that really want to get into jewellery making. They even offer workshops that children can take part in. The studio can also be contacted on 01582 833800 or you can visit racheljeffrey.com
I can't recommend this workshop enough. It was such fun to do with my friends and my sisters and we've all be talking about it non-stop since. My friend Sophie loved it so much she has even been looking into doing another course near where she lives. If you're looking for a really different idea for a hen do and you'd like to flex those creative muscles, then you have to check this out.