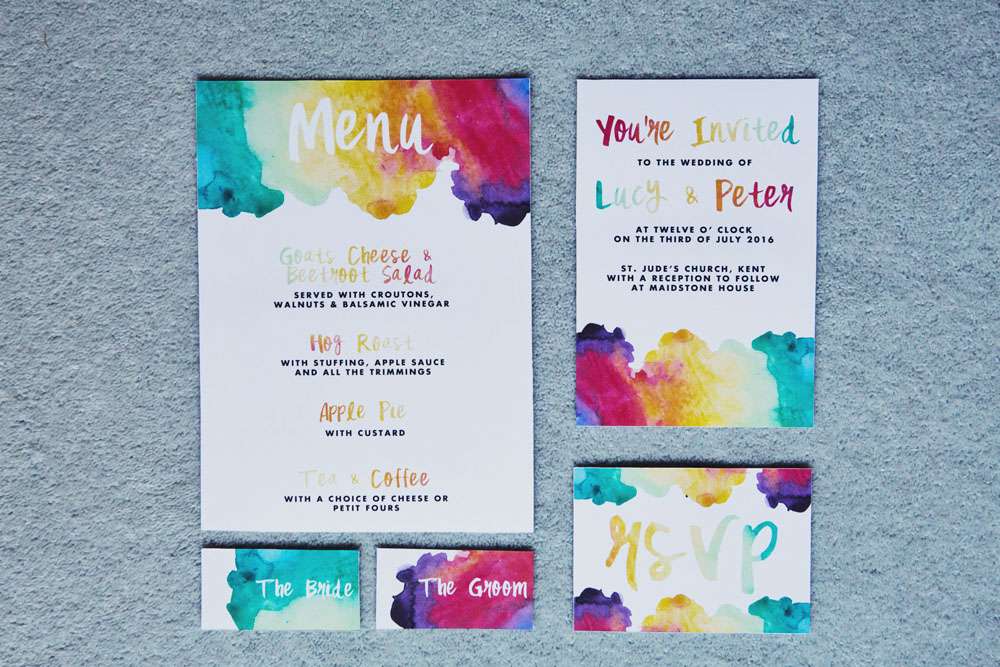 Coming up with a creative and unique idea for your DIY wedding stationery can be tricky, but with GraphicStock it doesn't have to be! With the largest unlimited download library of stock graphics and photos on the internet, you are sure to find something here to inspire you on their website.
They have more than 300,000 graphics, photos and vectors available but the best part is that all the content is 100% royalty-free, meaning you can use them for whatever you wish.
The good news doesn't end there because GraphicStock are offering Rock n Roll Bride readers a 7 day free trial of the service! Simply visit their website and sign up through this link to enjoy a week's worth of browsing and downloading at no cost whatsoever! You could use the graphics for DIY projects, wedding décor and, of course, your very own home made wedding stationery suite.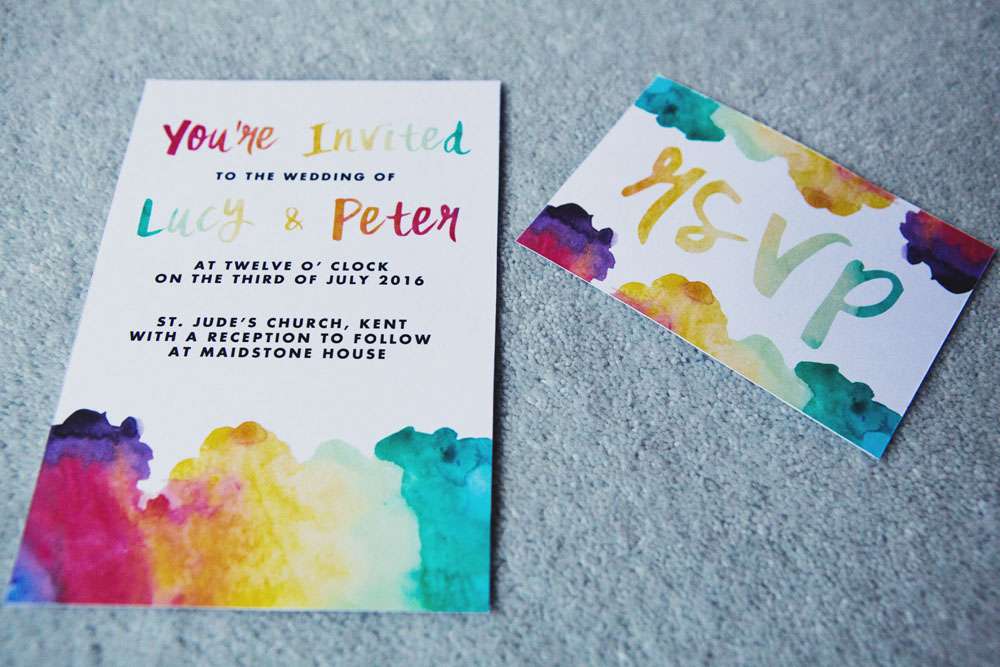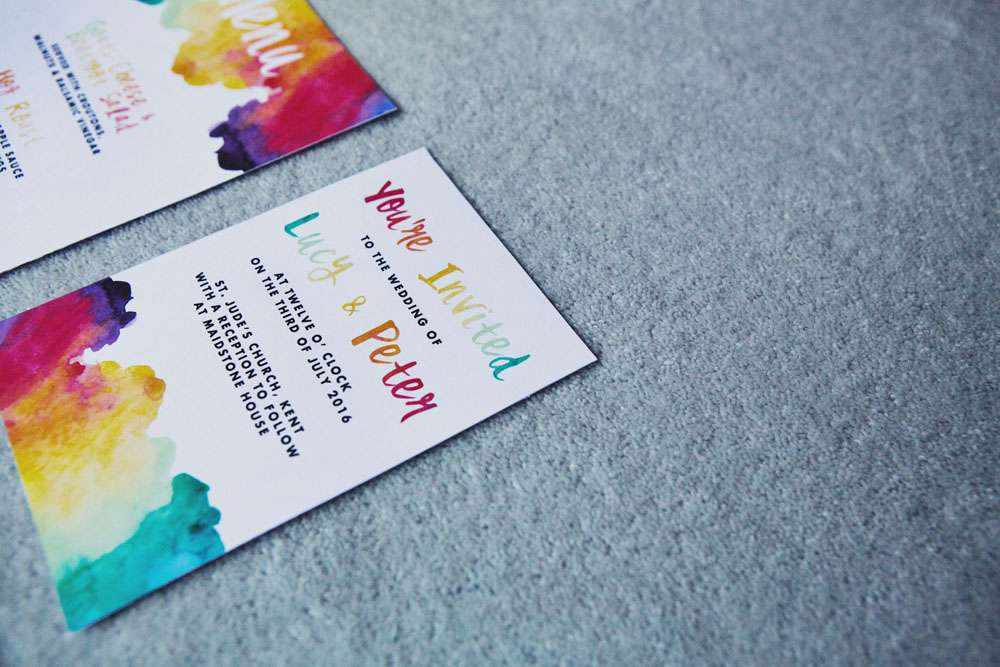 To get you started, and give you an idea of what can be achieved using their graphics, I downloaded a colourful watercolour design which I then used (with the help of my super clever designer babe Veronica Dearly) to create this fun colour splash wedding stationery. Isn't it adorable?
GraphicStock was so easy to use. With just one click the graphics were downloaded right onto my computer in either .jpg .esp or .png format. Alternatively you can save them directly to Dropbox or into different project folder which will help you locate your favourites really easily later on.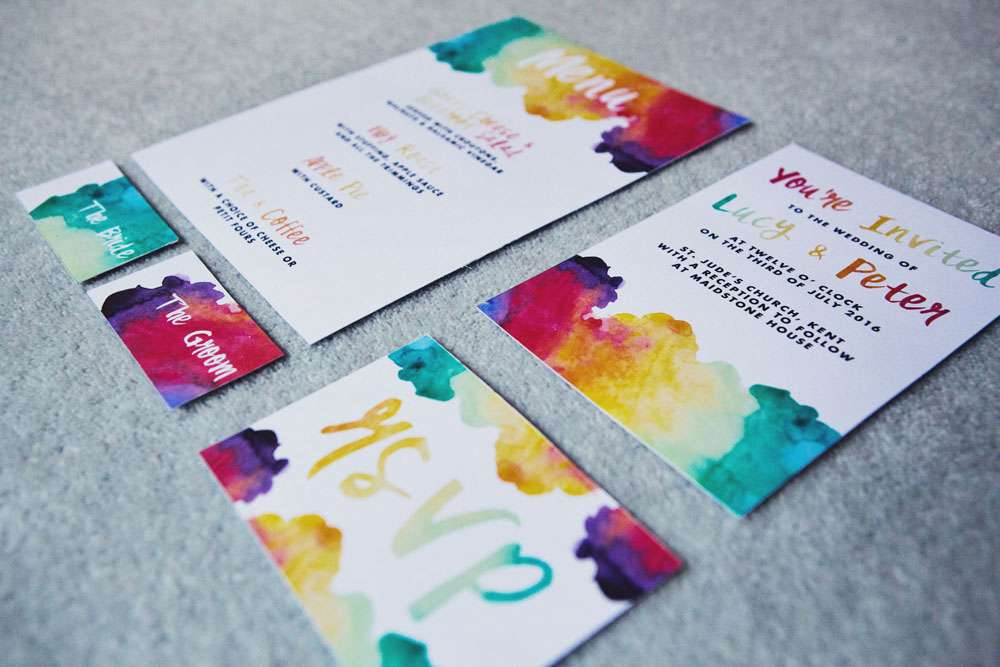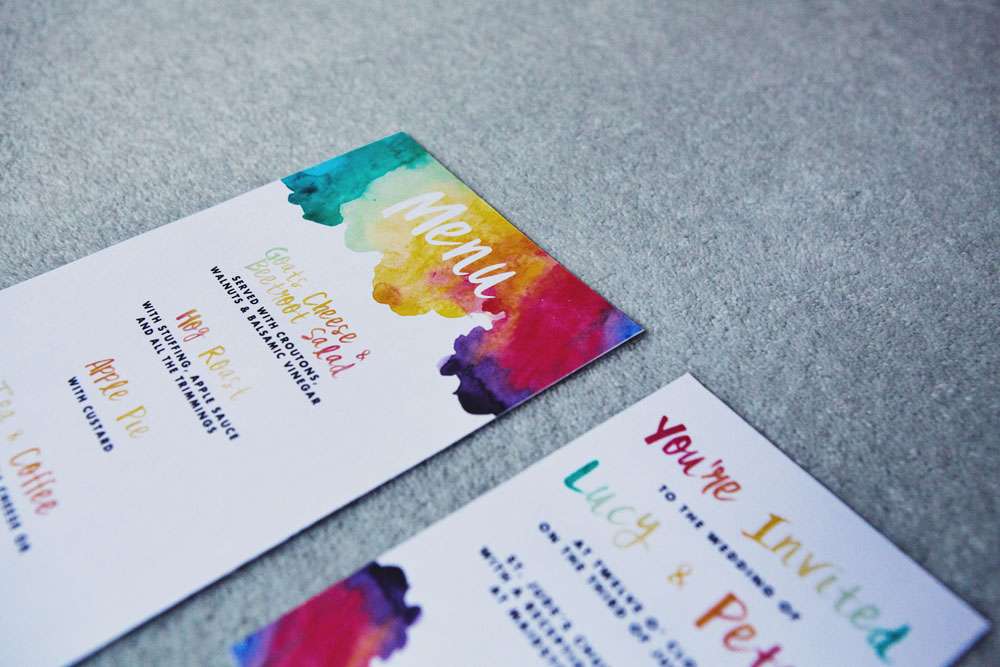 So what are you waiting for? Sign up now and happy designing!