Even before Solange Knowles looked incredible at her 2014 wedding, jumpsuits have been filtering through to bridal fashion in a major way. Dresses aren't for every one, so why should you be expected to don a bright, white frock just because you're walking down the aisle? For the babe who is looking for something really different, a jumpsuit may well be just what you've been searching for! 
London-based House of Ollichon design bridal jumpsuits, playsuits and two-pieces to rival even the prettiest of wedding gowns. Handmade in England, each piece is made using beautiful French bridal lace from the famous Dentelle region in northern France. House of Ollichon are proud to only use quality European fabrics such as luxury Italian tissutos, English crepes and 100% silk organzas.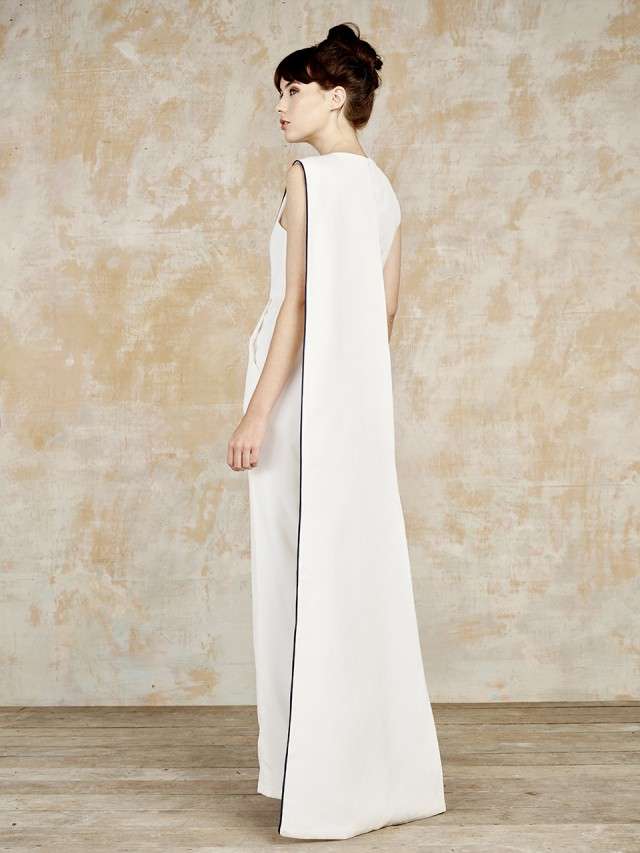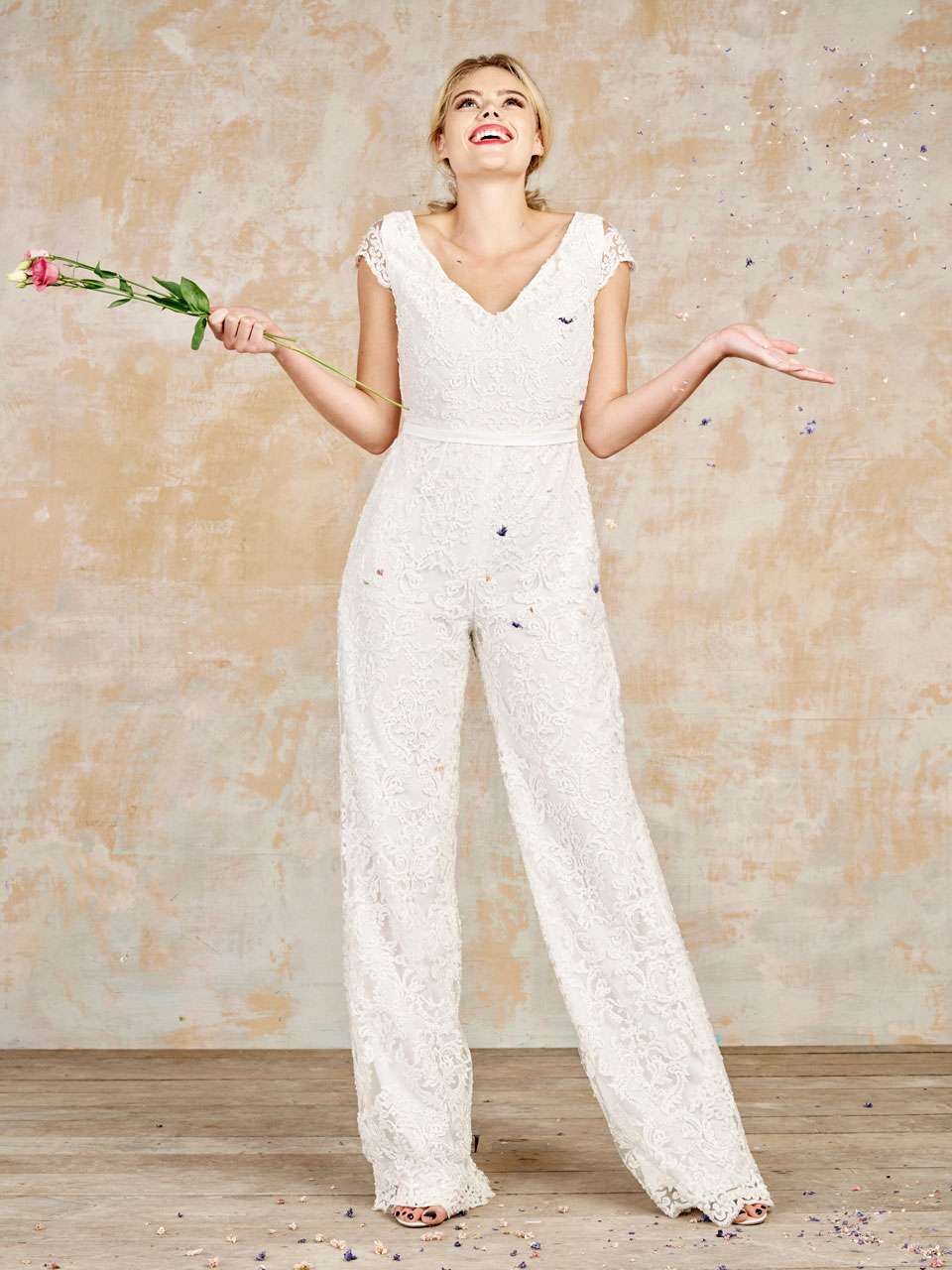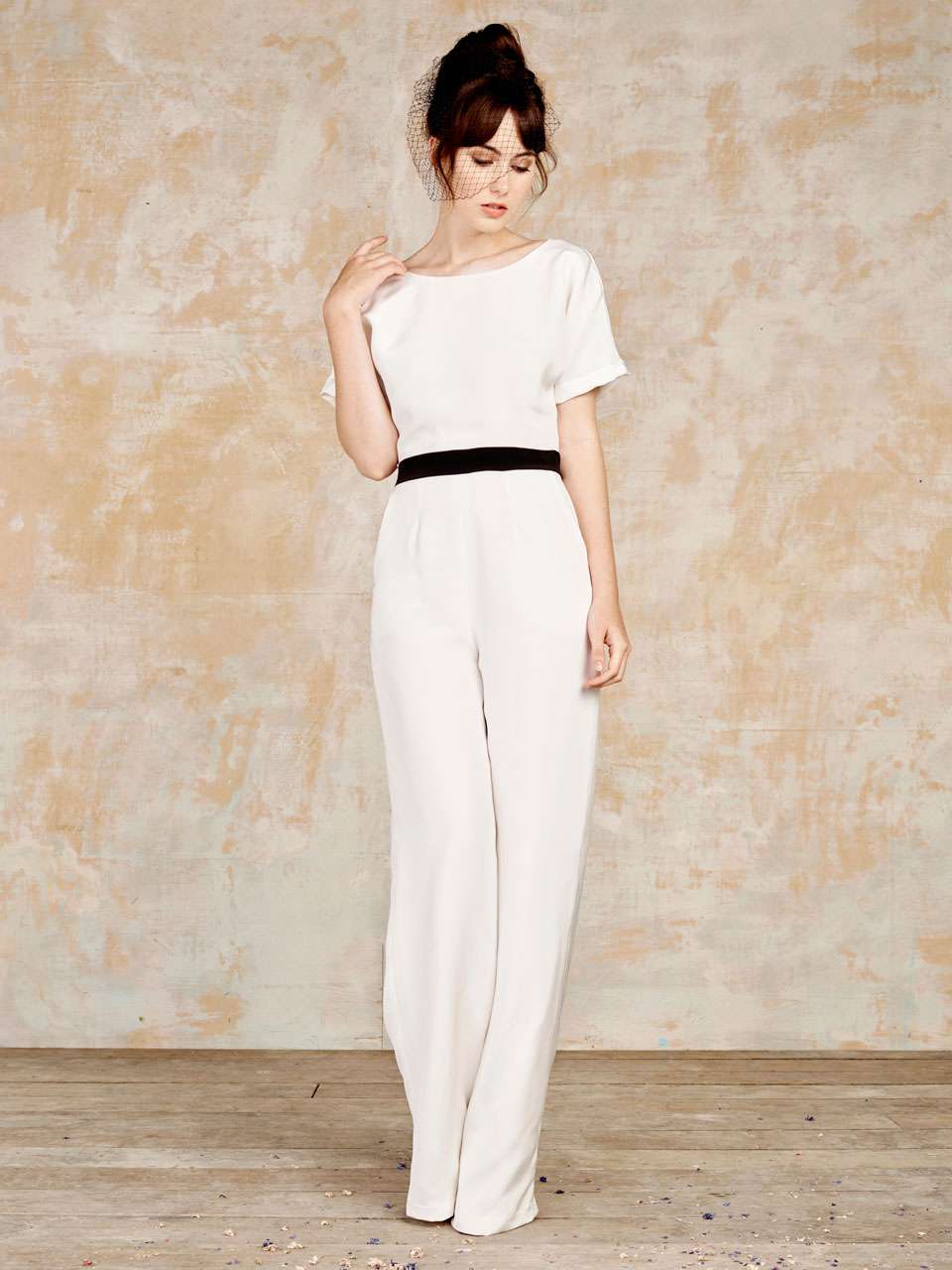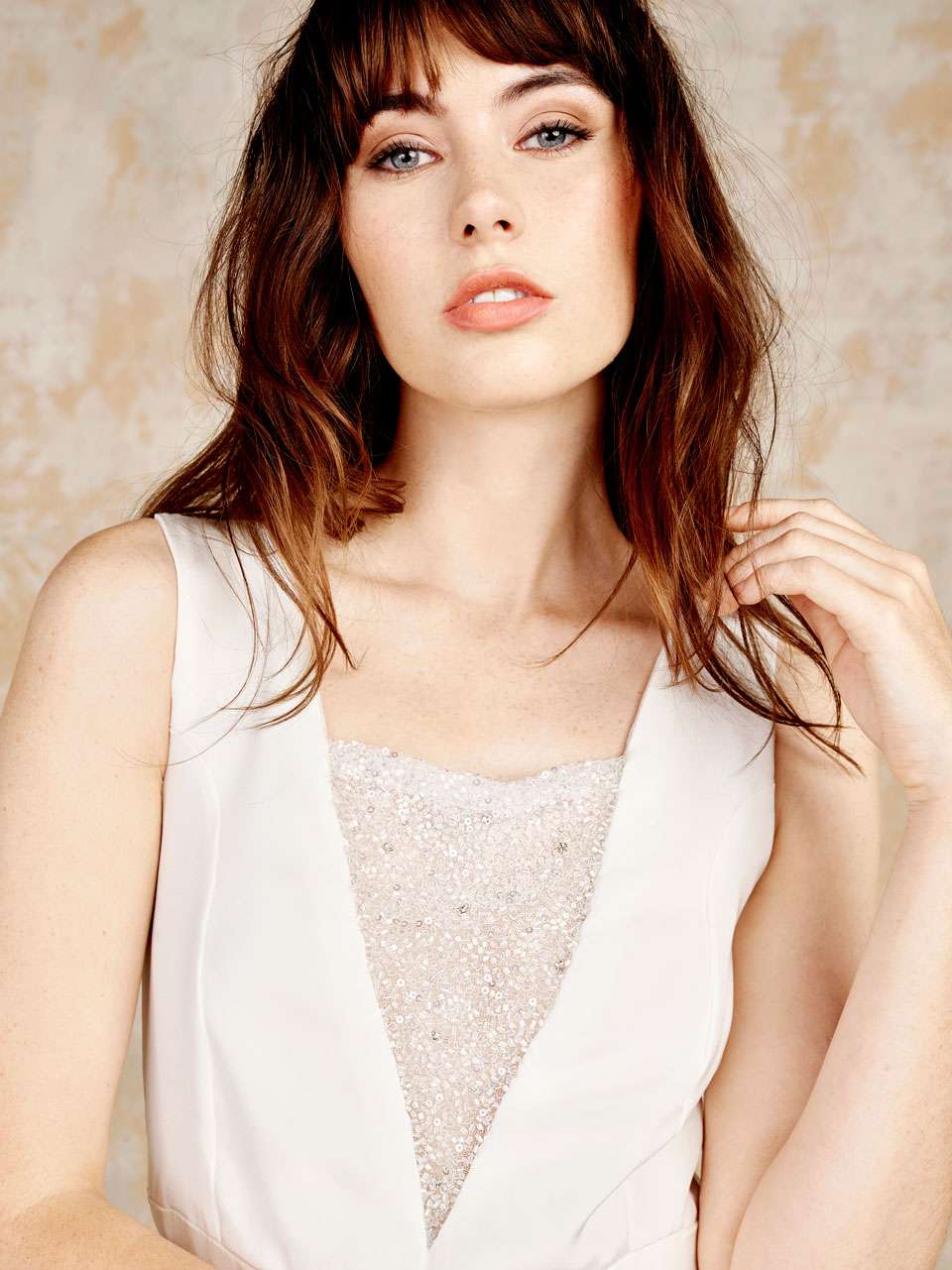 "I was so lucky to marry my lovely, French husband twice", designer Hannah told me. "We had a very simple 'friends only' registry office do followed by a larger wedding in France. A big dress seemed too much fuss for Islington Town Hall but I still wanted something special (that wouldn't add another line to our budget!) so I decided to look for a jumpsuit. This proved harder than I thought it would be so I started to design my own! I also decided to work on a mix and match range of tops, trousers and skirts which I initially designed with bridesmaids in mind."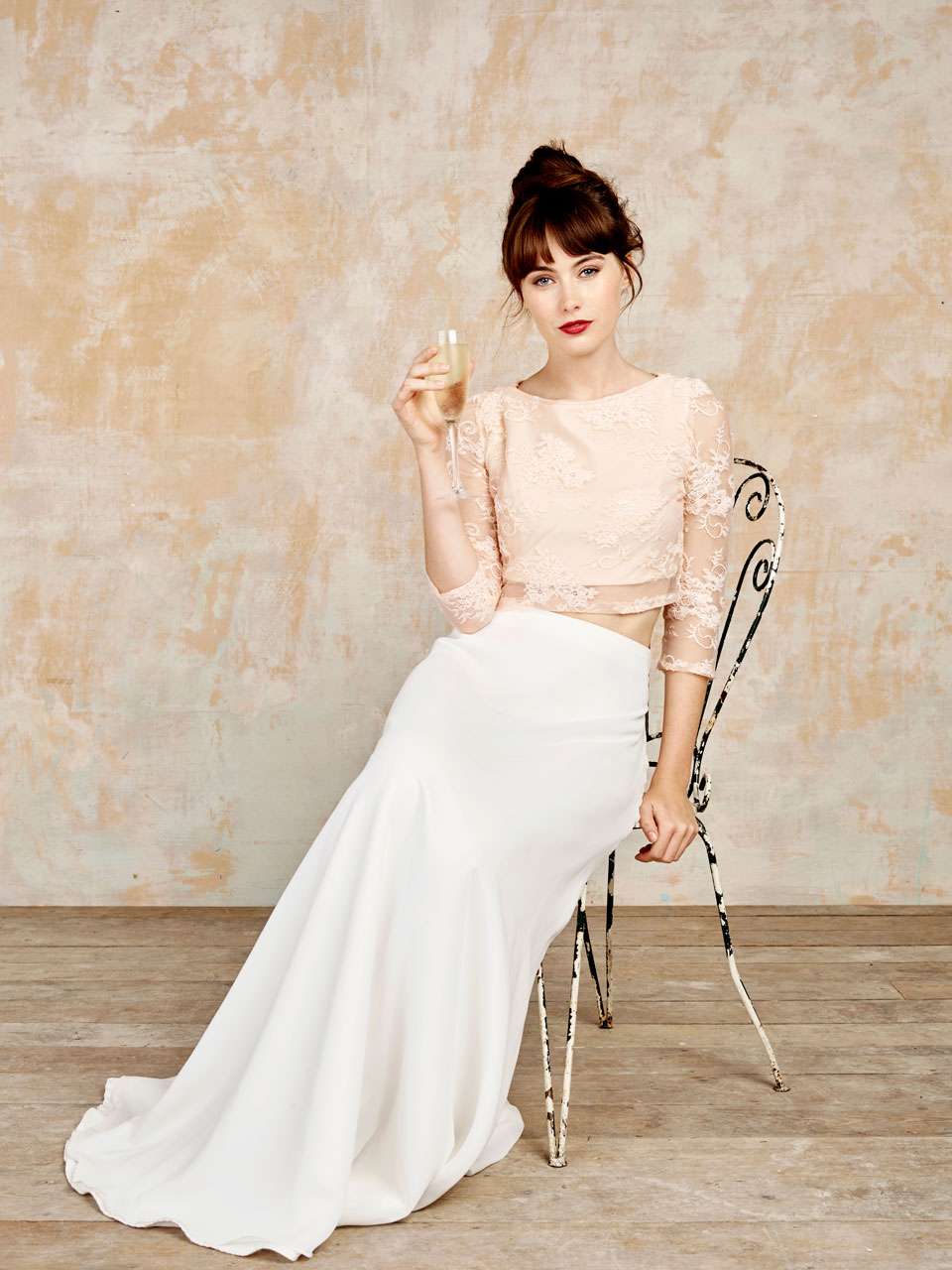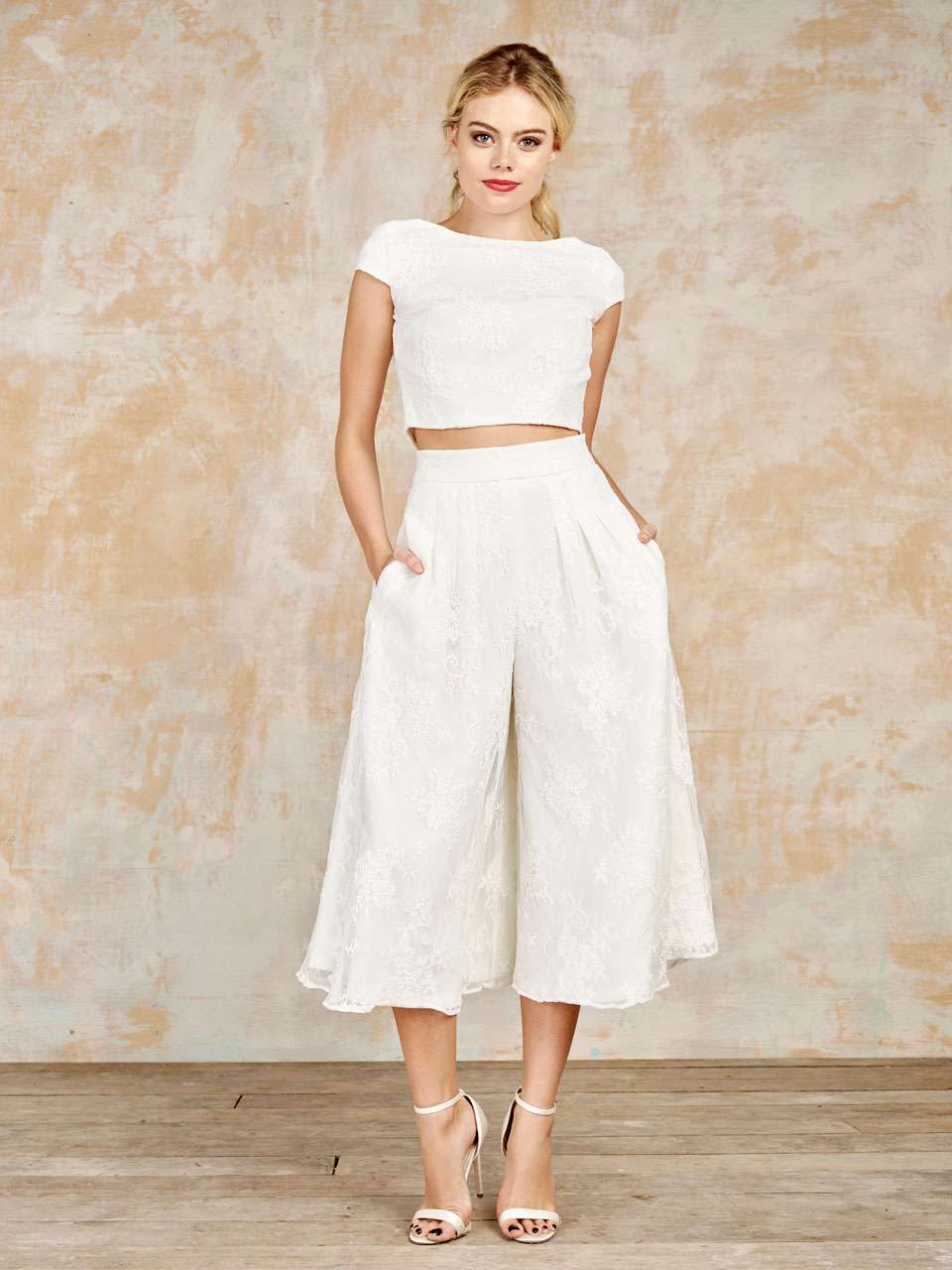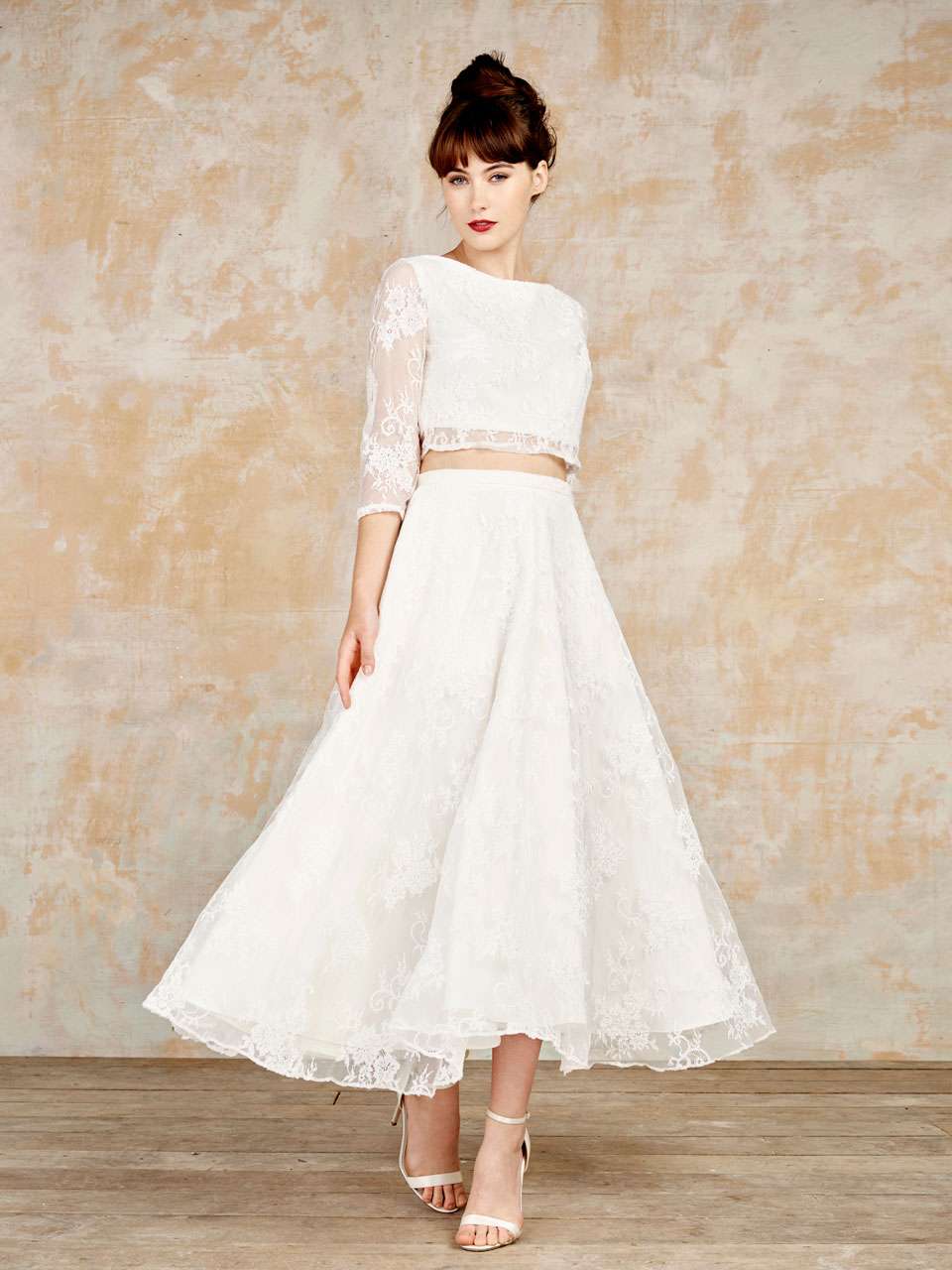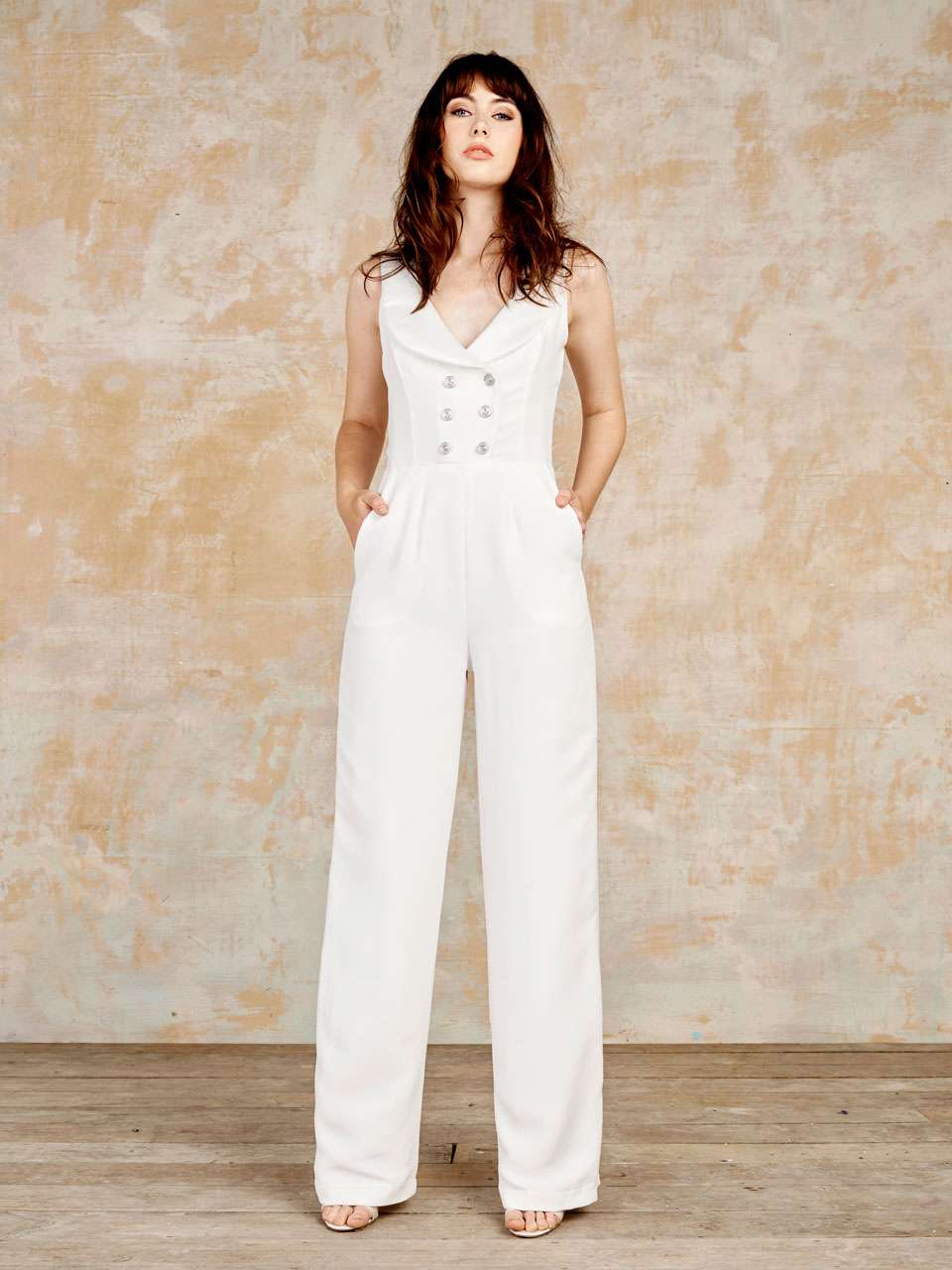 House of Ollichon's designs are simple and flattering but striking. "We have created a niche and an alternative bridal collection designed for a wonderful array of women", Hannah continues. "The designs were created to (hopefully!) provide something for everyone. It could be the girl who wears a big dress during the day but wants something more comfy for the evening, a registry office ceremony for a low key celebration, or someone who simply prefers trousers! I'm also hoping the gay community will like the idea plus the combo range is perfect for bridesmaids; mix and match pieces which offer 16 different outfit options."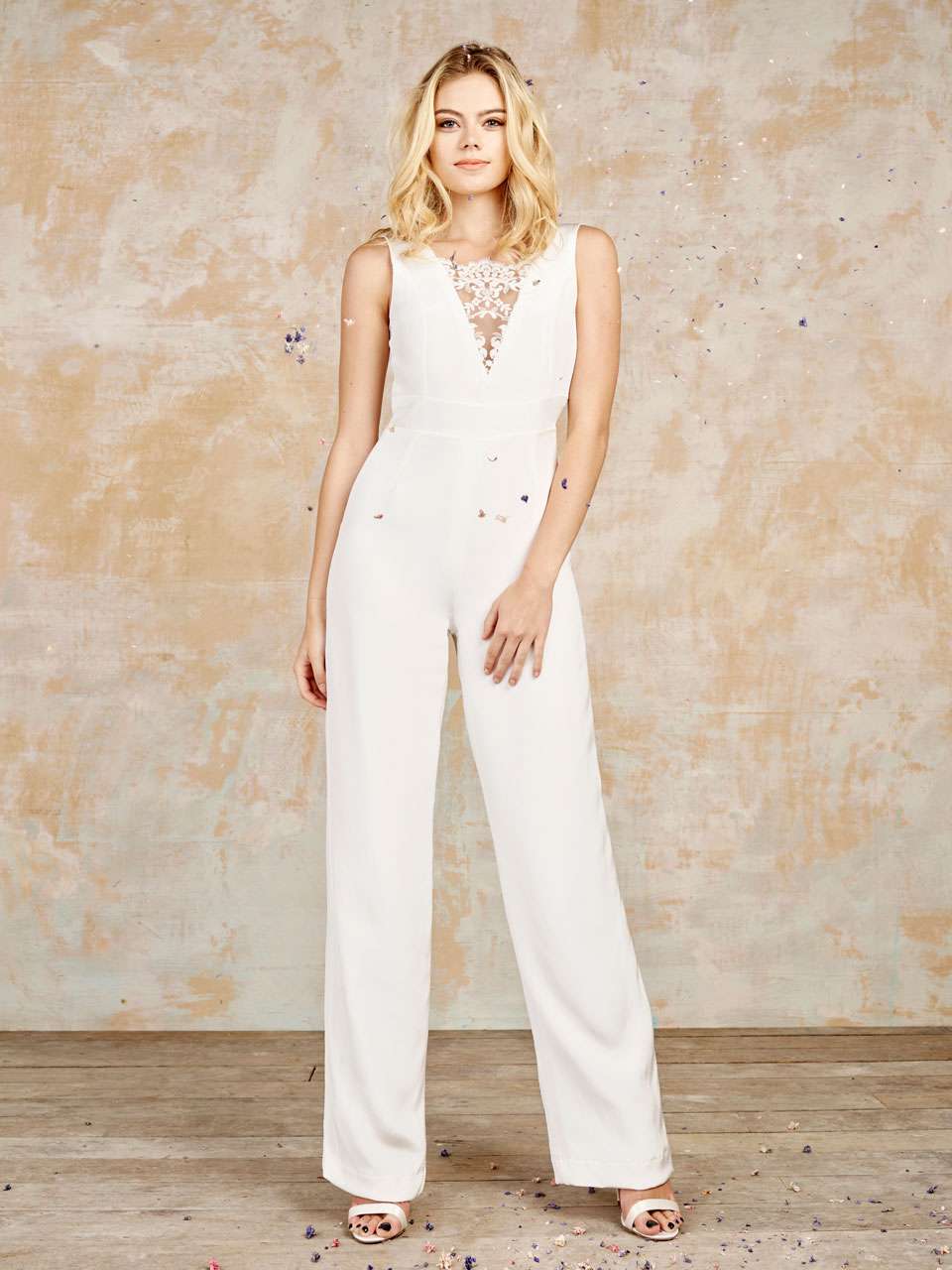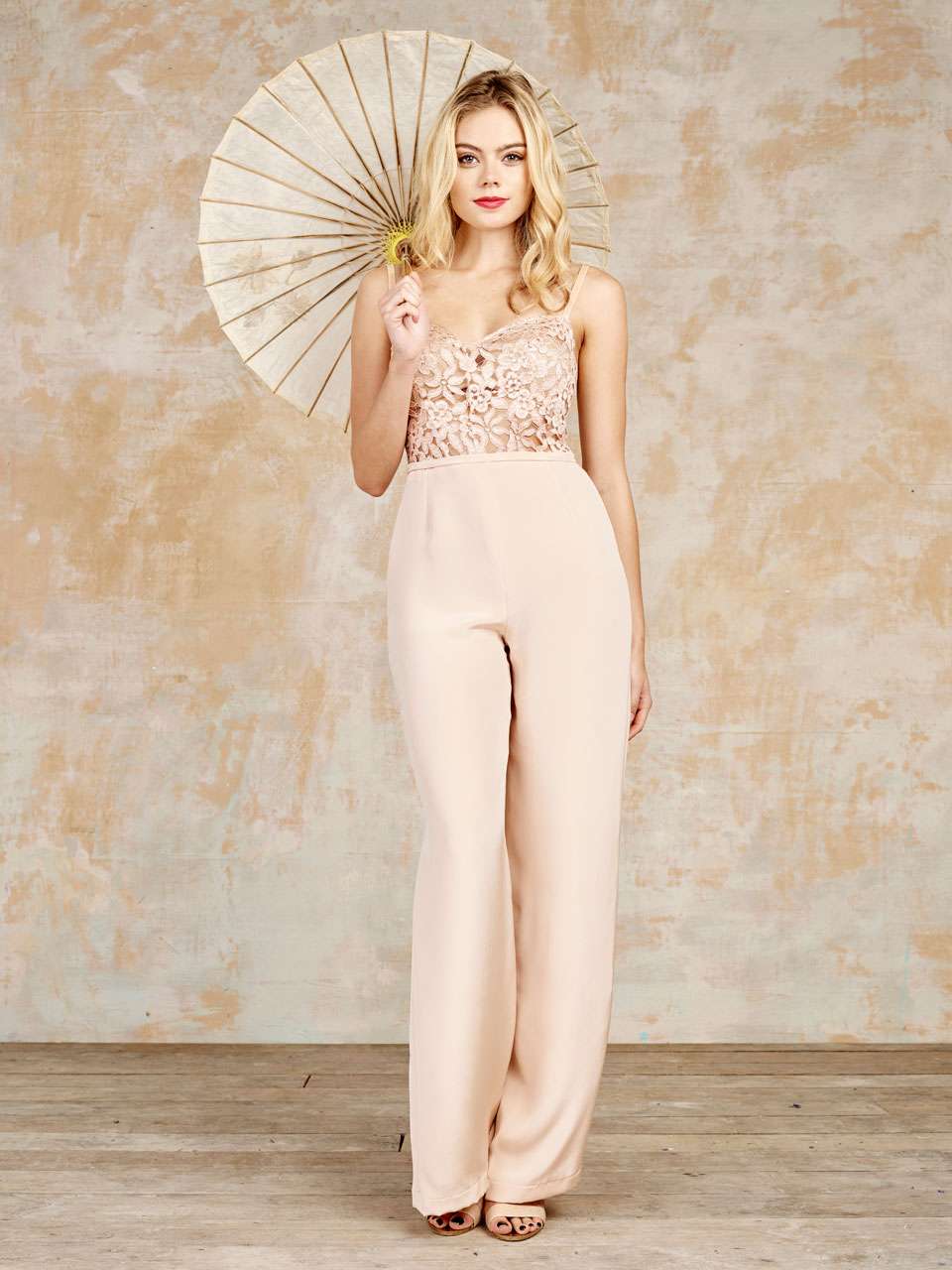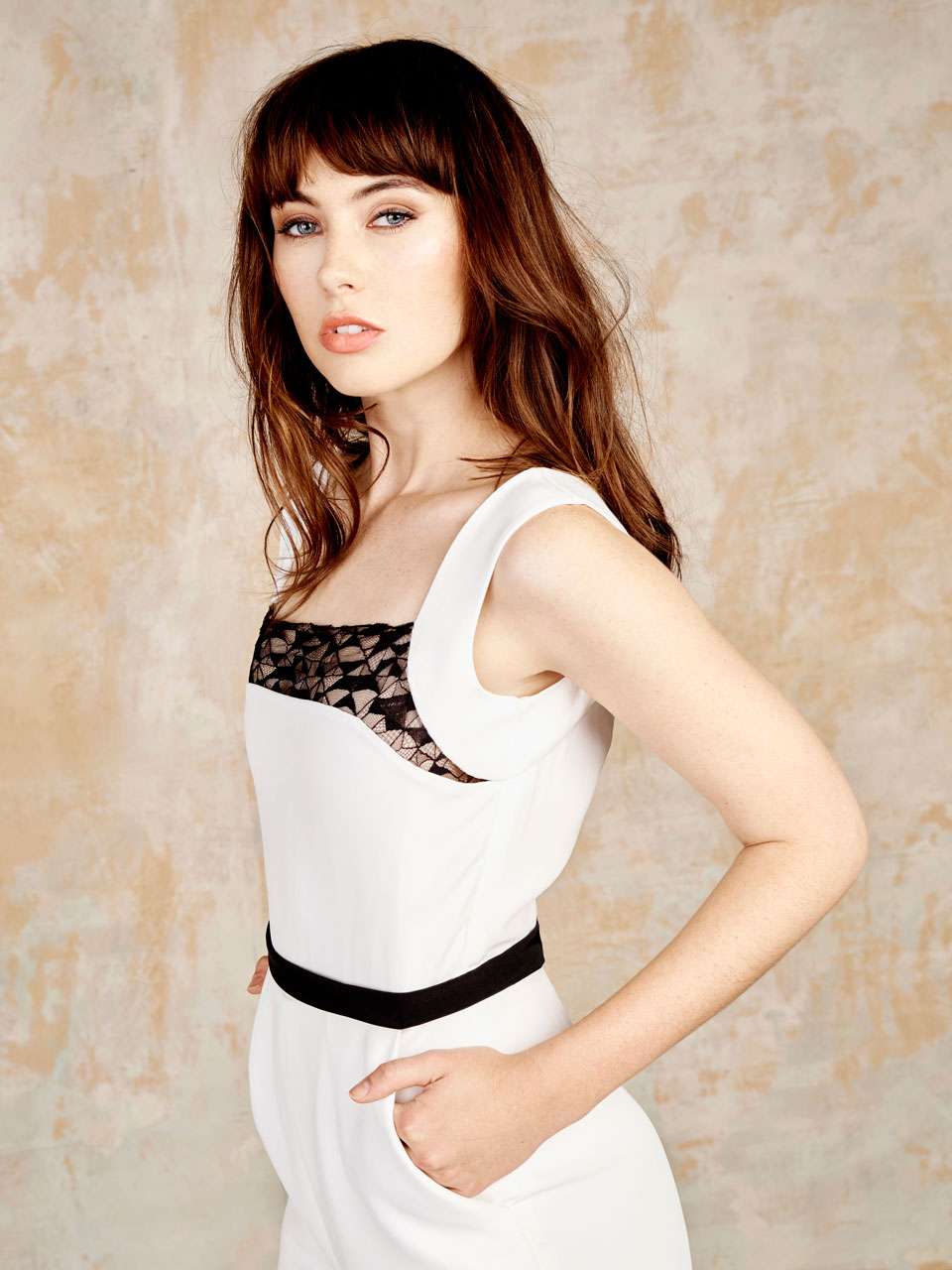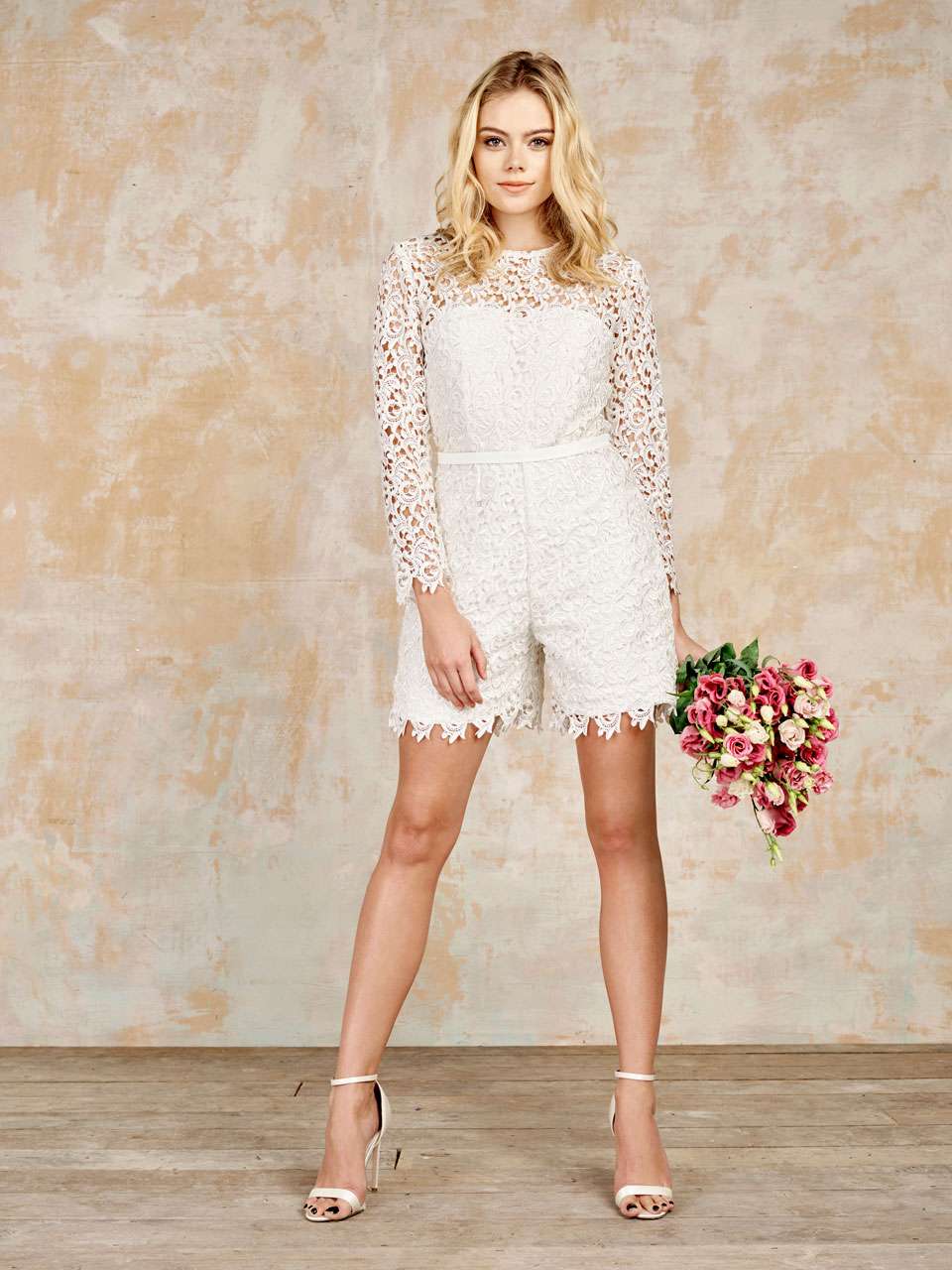 The best part is these jumpsuits are crazy affordable! Prices start from just £310, with even the most expensive design coming in at under £900. They even offer 20% off six or more pieces from their mix and match range. All this means a House of Ollichon jumpsuit is not only a style-conscious option, but perfect for brides on a budget too! Hurray!