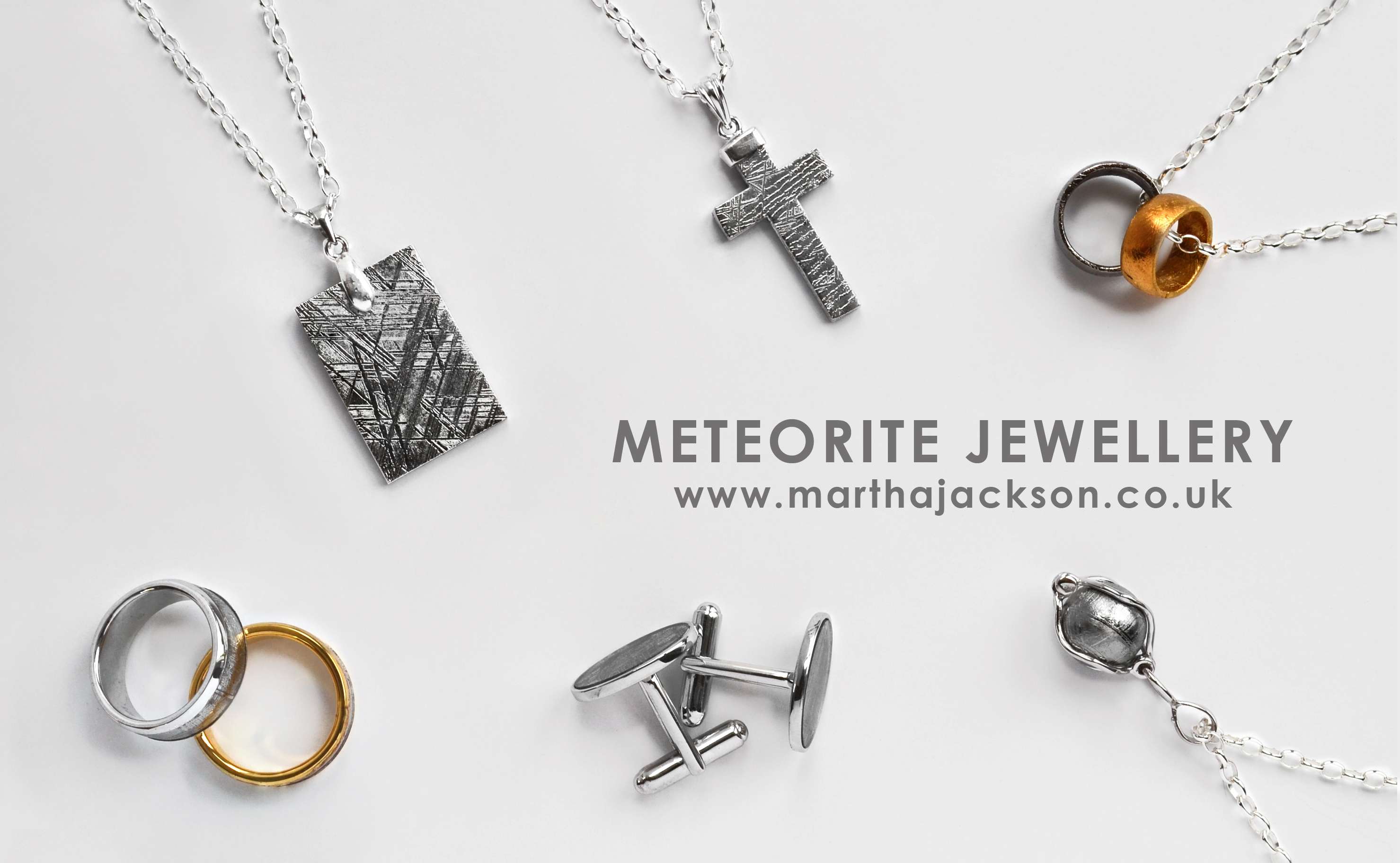 Finding a non-traditional wedding ring can be difficult. High street jewellers catering to the masses usually give you three options – gold, white gold or platinum – so where do you look if you want something a bit more unique (and affordable?!) The internet, that's where!
Online jewellers Martha Jackson pride themselves on doing things differently and they are particularly proud of their wedding rings made from meteorite which are set in sterling silver… yes, actual pieces of an asteroid from space! Working exclusively with natural materials, their meteorite rings are fast becoming their most favourite material to work with.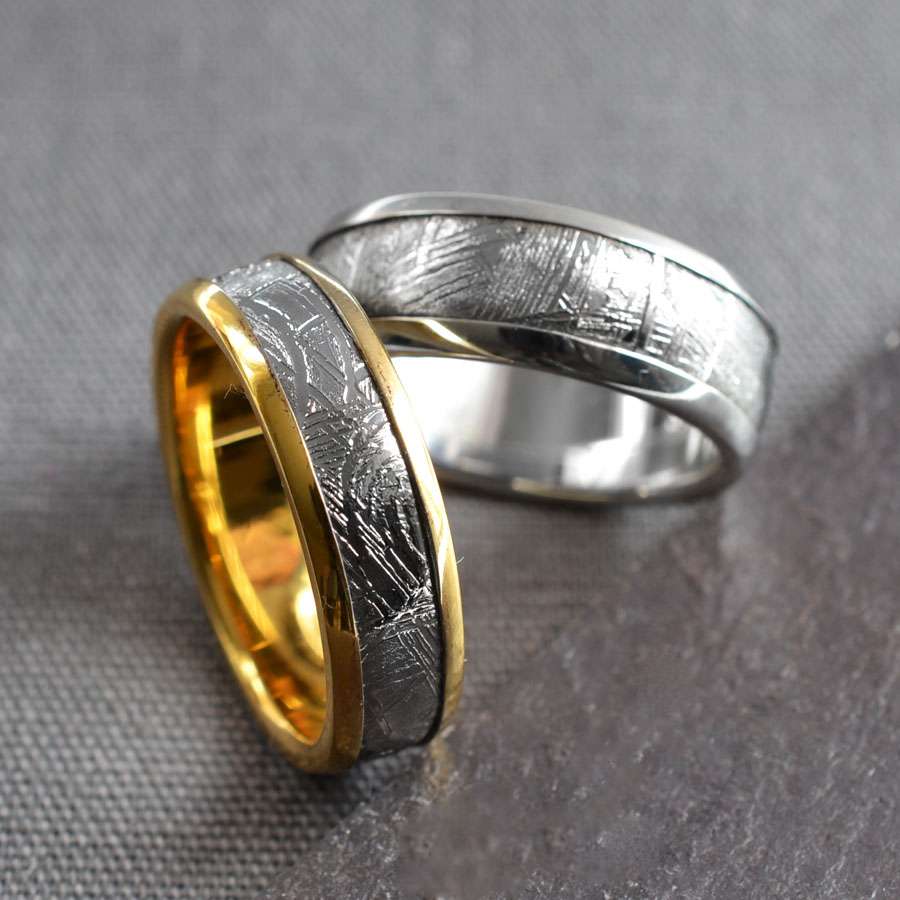 The perfect idea for anyone wanting something more unique for their wedding bands, meteorite is thought to be the oldest material on the planet! Martha Jackson make all their items from Muonionalusta, a meteorite that was formed from the molten centre of a previously destroyed planet, which impacted the Earth over 100,000 years ago… seriously who else will you know who's wedding ring has travelled so far!?
The material is sourced from a site in northern Scandinavia and you need a licence to even go and find it! Each ring comes in a presentation box with a certificate of authenticity.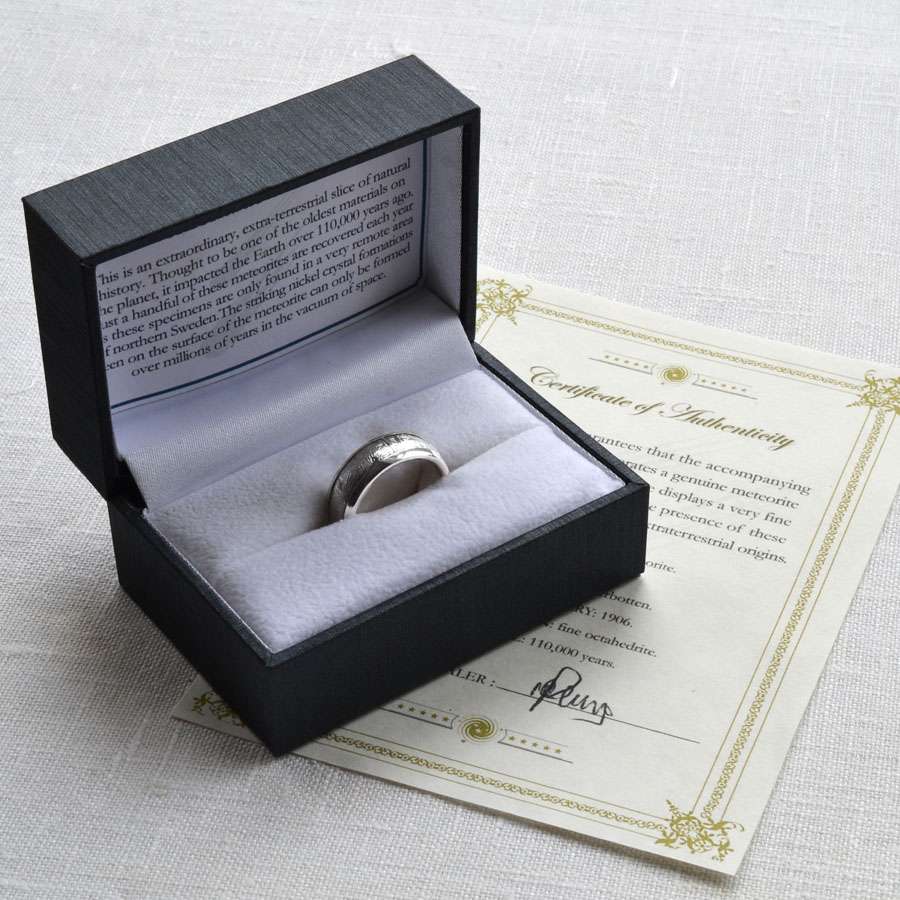 You'll notice on each of these rings, the meteorite has a unique texture. This isn't added in, it's the way the material is formed. When molten metal is in a vacuum (aka space!) this unique crystallisation occurs when it cools. Pretty amazing, huh?
If all that isn't enough to convince you to look into meteorite for your wedding rings, the cost is sure to. Martha Jackson's meteorite rings range in price from just £75 to £190 each! They can also make smaller rings which can be worn on a chain if you or your other half would prefer to wear theirs around their neck. They are even offering a free engraving service until the end of July as well.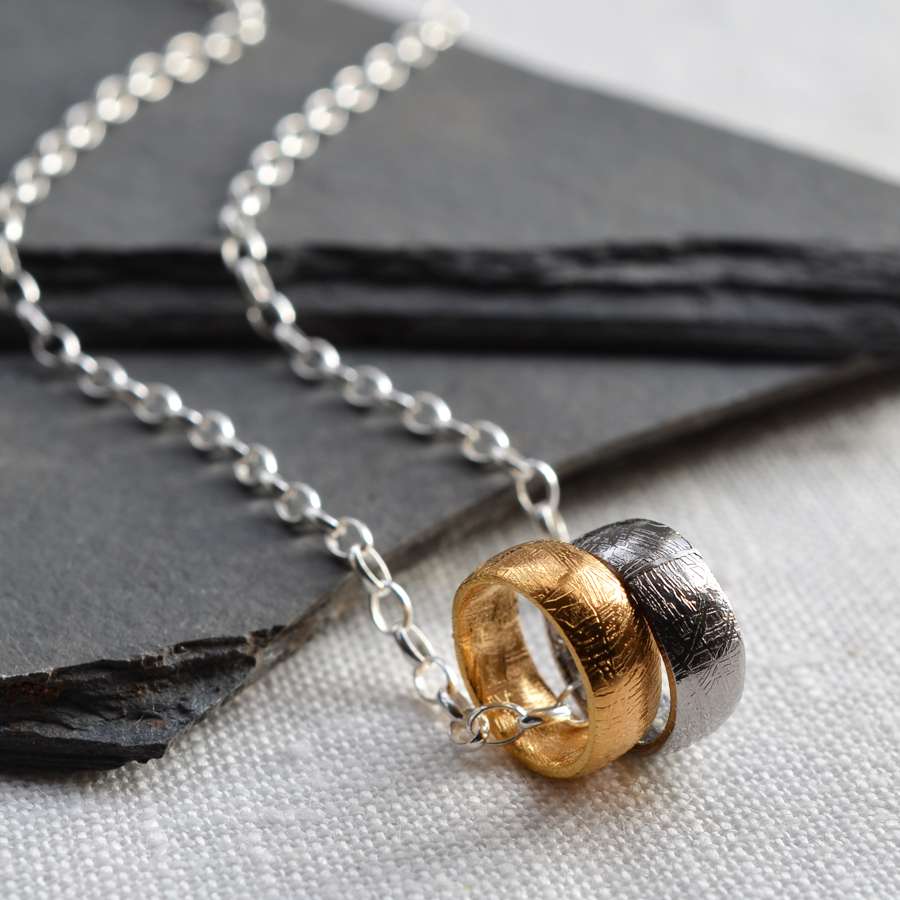 For more information on this fascinating material and the rings made from it, be sure to check out Martha Jackson's website and if you have any questions at all you can drop them an email to enquiries@marthajackson.co.uk!