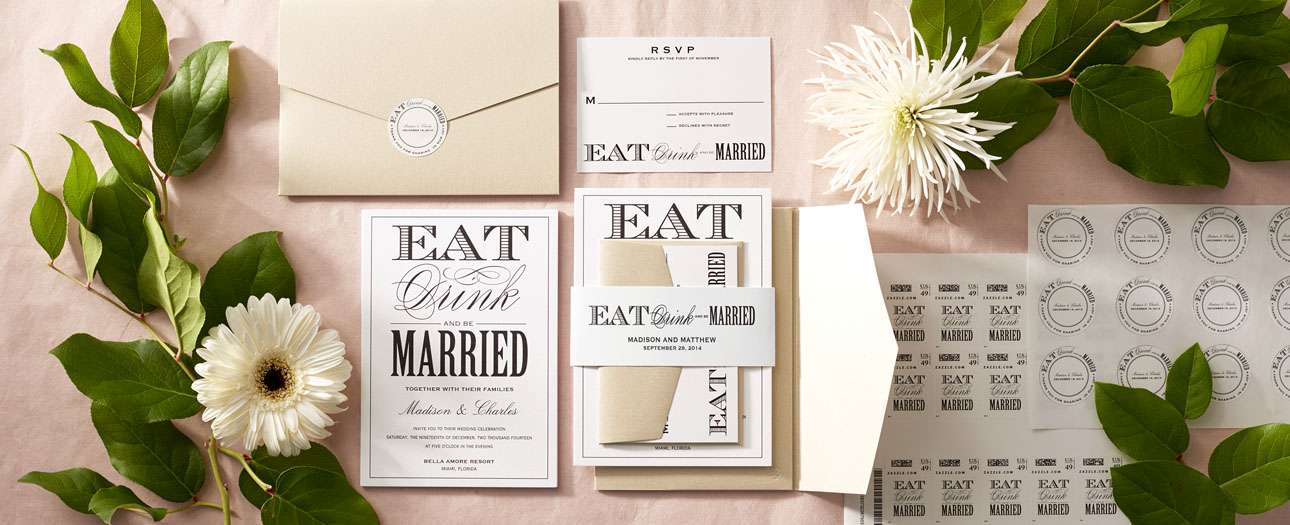 If there's one thing I know Rock n Roll brides want more than anything else, it's to put their own stamp on their wedding. From what you're going to wear, to the cake you're serving, and from the DIY décor to the quirky invitations you'll send out, it's all about being unique, being yourself and most of all, having fun! Which is why I'm always thrilled beyond belief when I get to share amazing companies that reflect this ethos with you!
You've probably heard of zazzle.co.uk before. They are the home of custom products, from both big brands and indie designers. With manufacturing facilities in California and the UK, you can be sure that these designs are produced to the highest standard – one of the reasons they're so happy to stand behind their 100% satisfaction policy.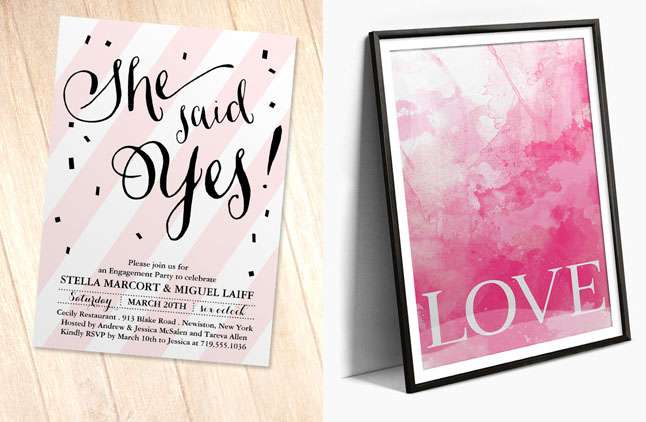 However did you know they also offer a service where you can design your own wedding stationery!? As well as base designs ready to customise to perfection, Zazzle lets you create your own designs from scratch and see them in real-time on the site! Image placement, font, shape, paper type, mug size, shirt style, poster size – all those options mean your products will be unique to you, every time!
"We believe that weddings – like the love that brought two people to the point of celebrating of the start of their marriage – should be the happiest reflection of your personality", they told me. "Cheesy? Yes, but also 110% true."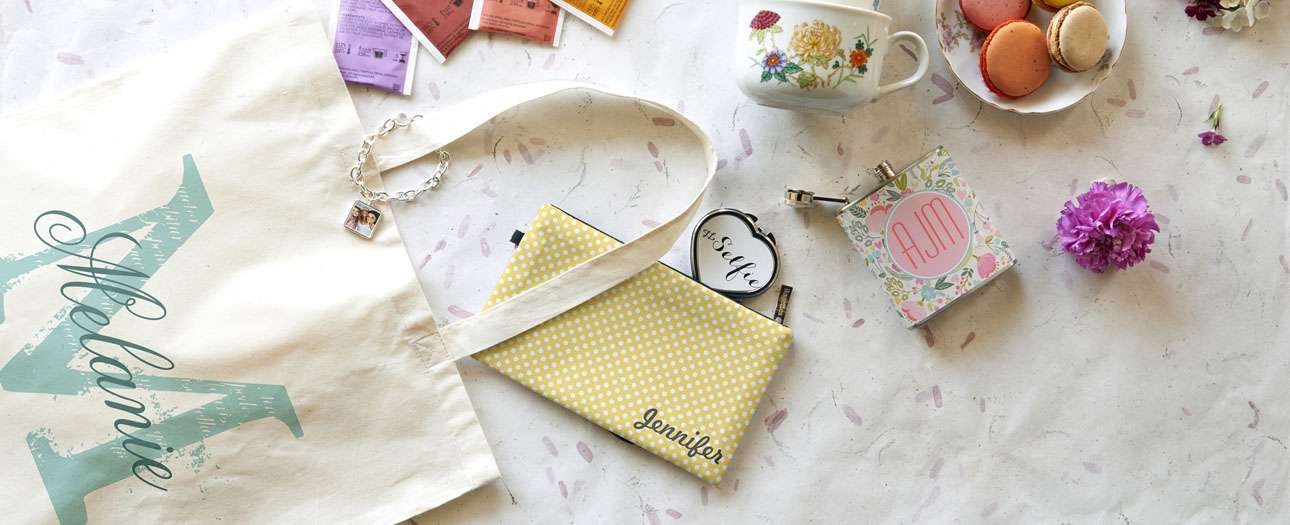 "There is no right or wrong wedding or wedding style approach, and we can help you create a style that is completely true to you. We've helped customers with everything from 'Save the Date' business cards for guests, to nail wraps made from a close up picture of a pet parrot for the bride, a pair of aprons used in place of a guest book, to fabric bouquets made using satin ribbon, featuring an image of a note written by a brides deceased Dad. Zazzle is the perfect place for you, to be YOU, whatever type of bride or groom you are."
At last count, Zazzle's hand-picked range included an impressive list of over 300 different products. On the site you can find everything from cards and invites, envelopes and liners, wraparound address labels, and stickers to add that finishing touch. They even have save the date magnets, napkins and plates (paper, melamine and porcelain), favour tins, table card holders, menus, fabric, programs and so much more! They really are going to be your one-stop shop for customising your Rock n Roll wedding!!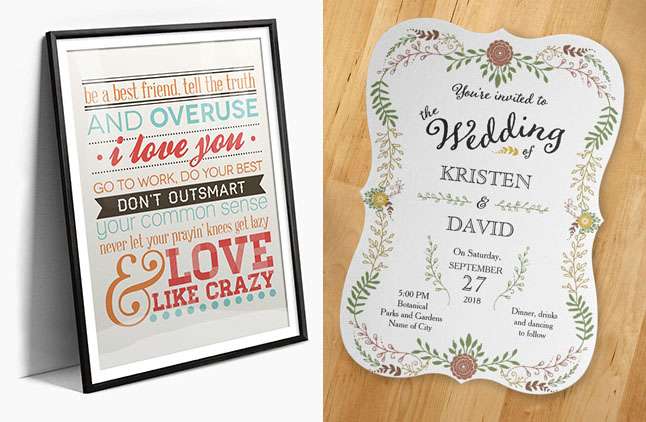 One of the best parts of getting your stationery through Zazzle is just how affordable they are too. Blank invites start from just £1.64 and pre-designed ones from £1.74. There is also no extra cost for customising your products! Considering you really can have them look like ANYTHING you can possible dream up makes this amazing value for money! They even offer bulk buy discounts (starting at 15% off) for orders of 25 invites or more.
Discount Offer!
Zazzle would like to offer all readers of Rock n Roll Bride an incredibly generous 50% off all invitation orders placed before June 7th 2015!! Simply use the code ROCKNROLLZAZ at the checkout.
OMG what are you waiting for?!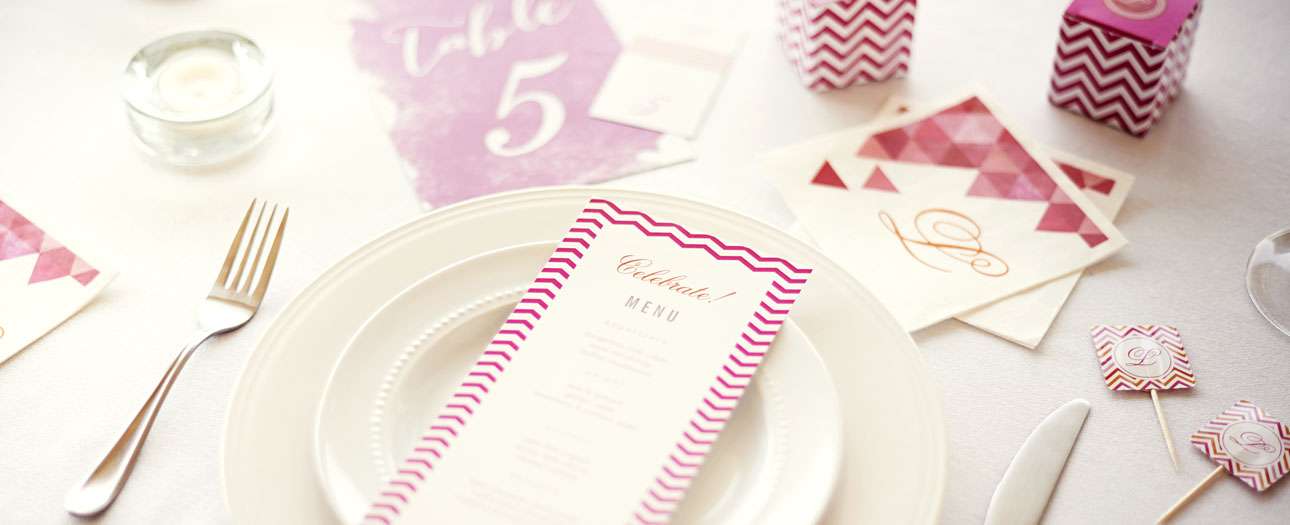 Ts & Cs
50% of the invitations net sale price will be deducted when 1 or more qualifying invitations are purchased and the coupon code ROCKNROLLZAZ is applied at checkout. Offer is valid through June 7, 2015. For most products, the net sale price is the price of the product (excluding shipping and taxes). For Zazzle Custom Stamps, the net sale price is the difference between the price of the Zazzle Custom Stamps (excluding shipping and taxes) and the face value of the postage. This offer does not apply to screen-printed apparel, fabric, Zazzle Heart products, or Brikk iPhone. This offer only applies to qualifying products marked "Sold by Zazzle." This offer may not be combined with any other Zazzle promotional or volume discount offers and may not be applied to past purchases. If a volume discount applies to your order, you will receive either the discount set forth in this offer or the standard volume discount, whichever is greater. Offer valid on Zazzle.com and Zazzle.co.uk only.