Garters first came into fashion in the 1930s. Traditionally they were used to hold up stockings, and later as sneaky places for women to hide untoward things (like flasks of whiskey!) or small valuables, instead of carrying a purse. These days it's more of an obscure wedding tradition, the removal and tossing of which allegedly symbolises the deflowering of the bride. Others prefer to believe in the superstition that taking a piece of the bride's clothing will bring good luck.
Whatever your opinion on the polarising 'garter toss', wearing something beautiful, silky and a little bit sexy under your wedding dress is something that I love the idea of. While I had no clue why I should be wearing one myself (the thought to research said tradition obviously never occurred to me!) I wore a black silk one with a massive bow on it for my own wedding, ooh la la! Needless to say, Gareth approved.
If you're looking for a garter for your own wedding, then you should call off the search party because The Wedding Garter Co. are the place to get gartered-up! They pride themselves on their handmade and beautiful pieces made right here in the UK. They work in lace, silk and tulle and every single bead, crystal and pearl you see on their items has been sewn by hand in their workshop near Bath.
They sell their items direct to their customers via their own online boutique. The garters range from £45-£98, and include free delivery to the UK, USA, Canada, Australia, New Zealand and the European Union!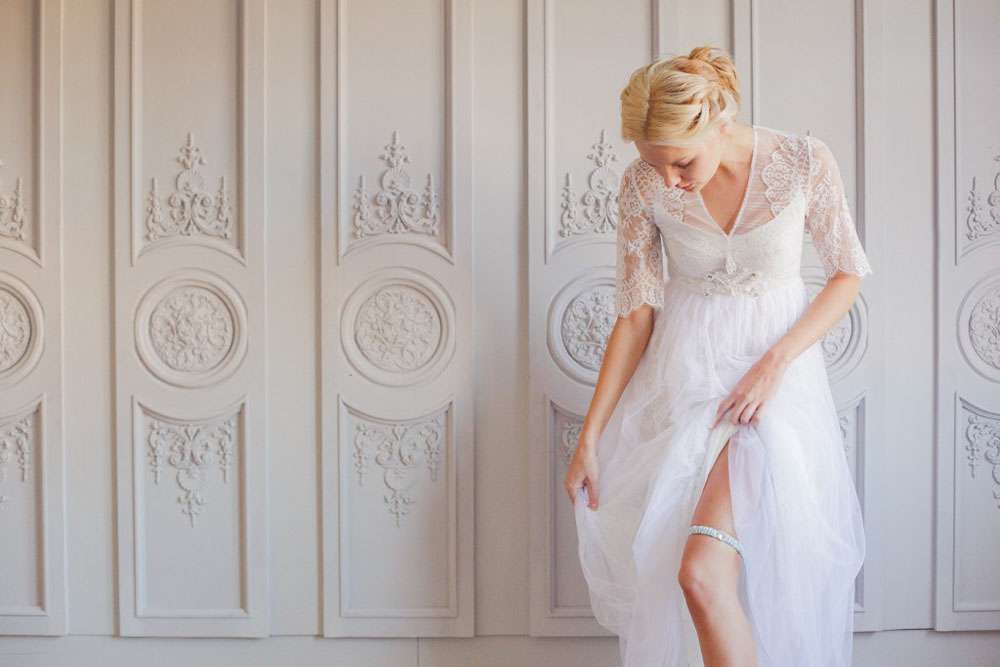 "We don't buy pre-made made embellishments or bases", they told me. "We cut the silk by hand and create each garter in it's entirety. We genuinely try and make every aspect of our business the best it can be. From the silk we choose, the custom made matté boxes, the Gooch & Gawler imagery to the service you receive as a customer, we are always aiming as high as possible."
Special Offer
The Wedding Garter Co. would like to offer Rock n Roll Bride readers an extra 15% off any order made before midnight on Wednesday (15th October). To qualify, simply enter the discount code 'rocknrollgarters' at the checkout.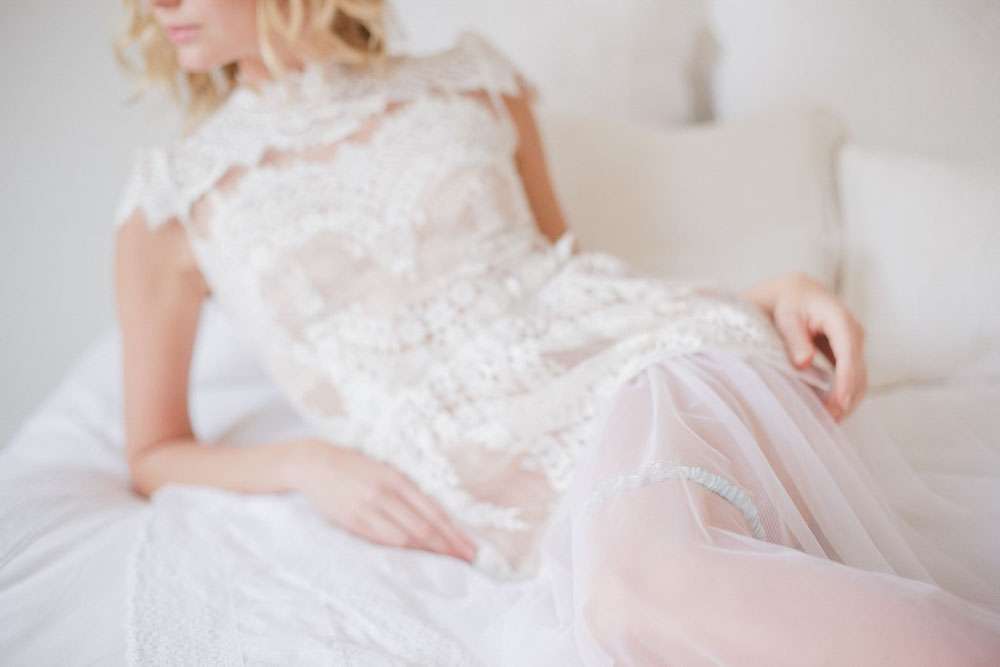 You can also follow The Wedding Garter Co. on Facebook and Twitter.
I'd love to know, are you planning to wear a garter on your wedding day? Is it because you like the tradition or you just fancy something secret and sexy under your dress? Are you going to toss it?!