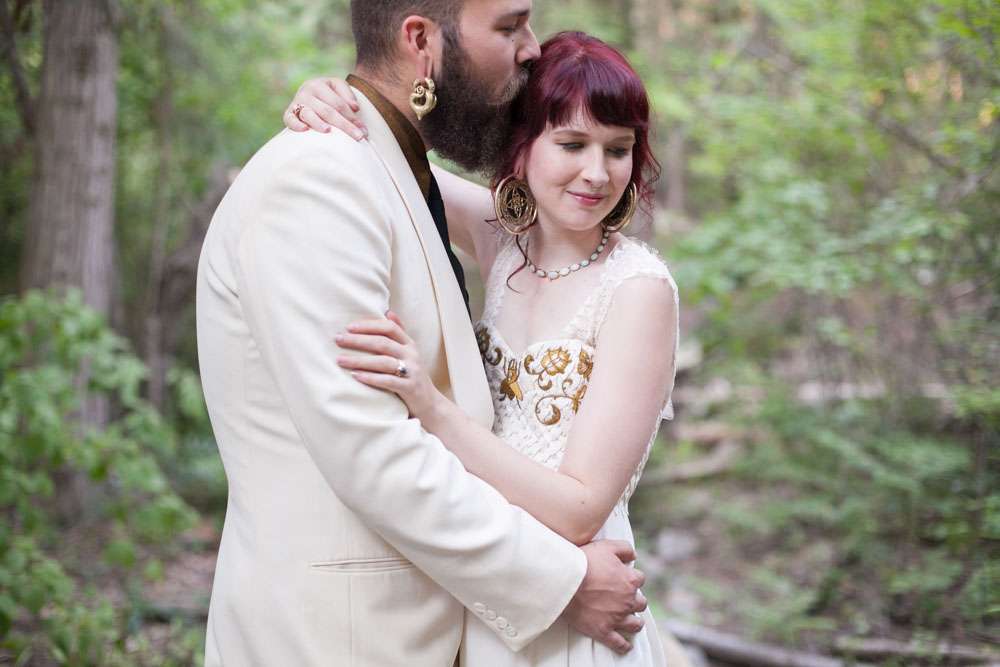 Alison and Lucas were married at the groom's parent's house in  Kelowna, British Columbia. They decorated the space themselves just using items from their own home as well as things already in Lucas' parent's house. They also had some items that friends lent them too.
"Lucas and I love each other and wanted to throw a good party for all of the people who support us in our life together", the bide began. "If our wedding was at all different, it's because of the individuals involved. Everything was included for a reason. Our theme was black and gold with antique and eclectic touches. We were married in the backyard and decorated with things we already owned."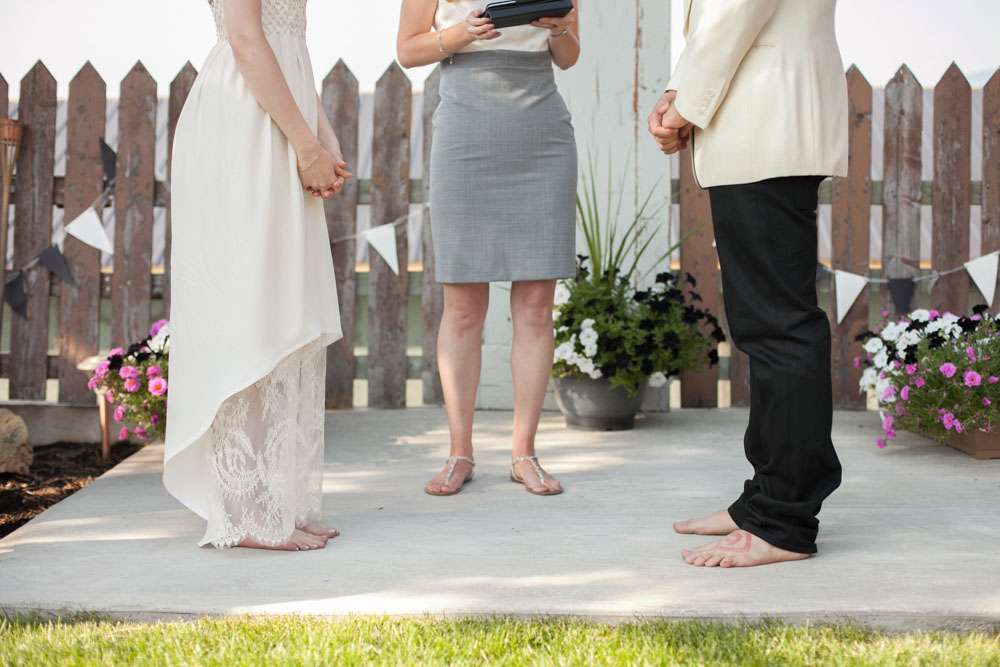 The bride's dress was handmade for her by her bridesmaid, Michelle Lefevre, and he had bare feet for most of the day. Her gorgeous headpiece was made from paper leaves painted gold. To match, she also carried a paper bouquet.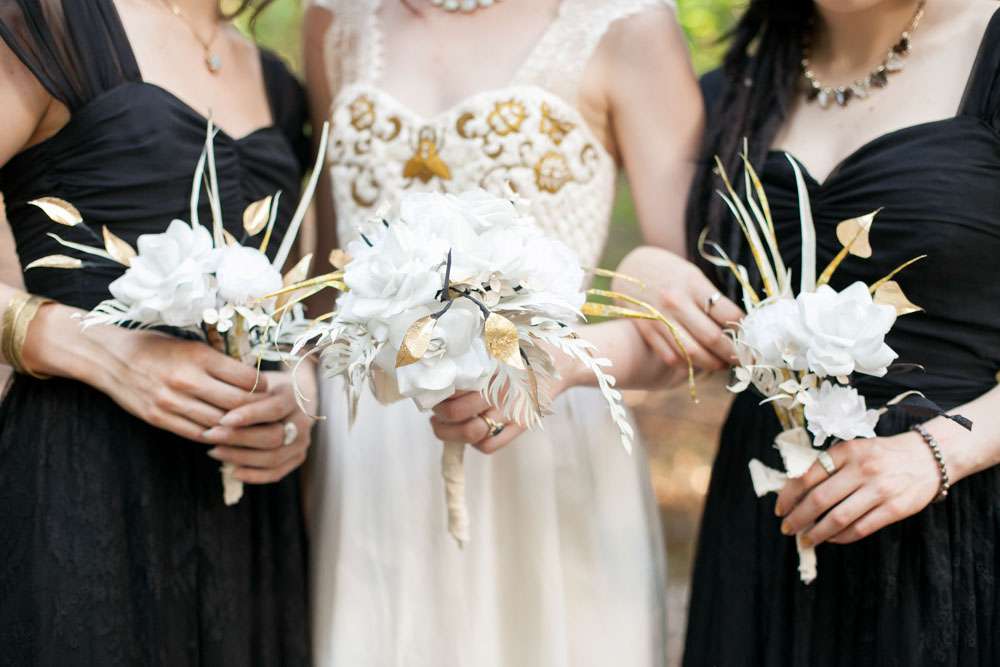 "The whole wedding was a DIY project!" she continued. "The dresses, the flowers, the hair, the table décor, the table numbers, and all the plates came from thrift stores, My dad made the slideshow, my mom made infused water coolers, and the bunting was handmade. There really was no one favorite part of the day for us – the whole thing was amazing! Our transport was my grandpa's restored Pontiac Grand Prix and a Firetruck that we were able to use through Lucas' dad who is the Assistant Chief firefighter at the Kelowna International Airport!"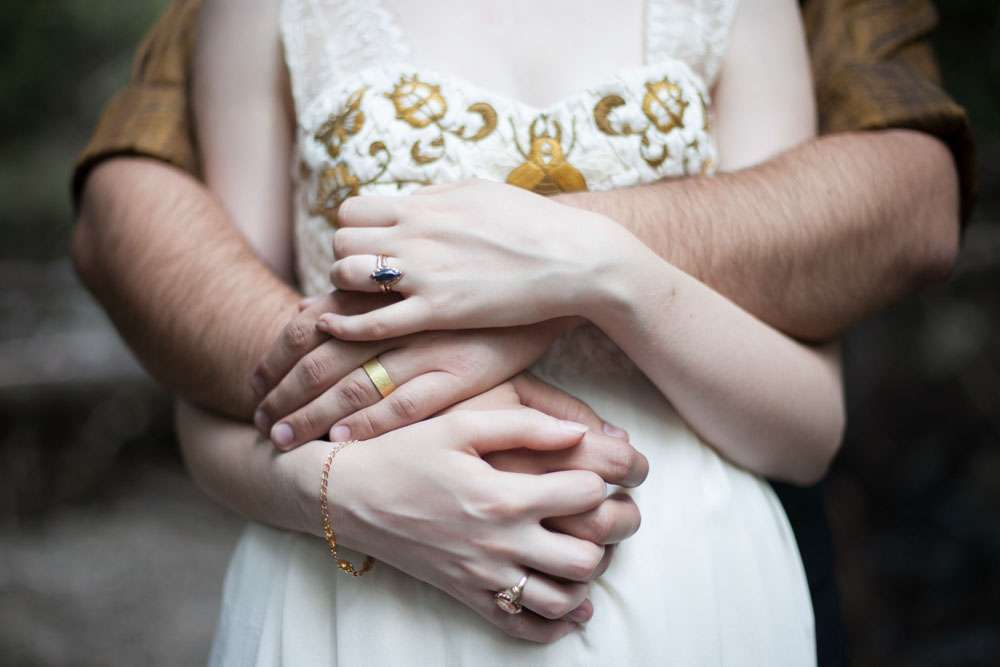 "Hilariously, our biggest expense was chairs!" she laughed. "In the very beginning I was being a little particular about which chairs I wanted, but by the time it came to rent them it really didn't matter to me. The fancier ones were twice the rental from aluminum folding chairs and I didn't mind what they looked like! My mother-in-law was a sweetheart and ordered nicer chairs anyway."