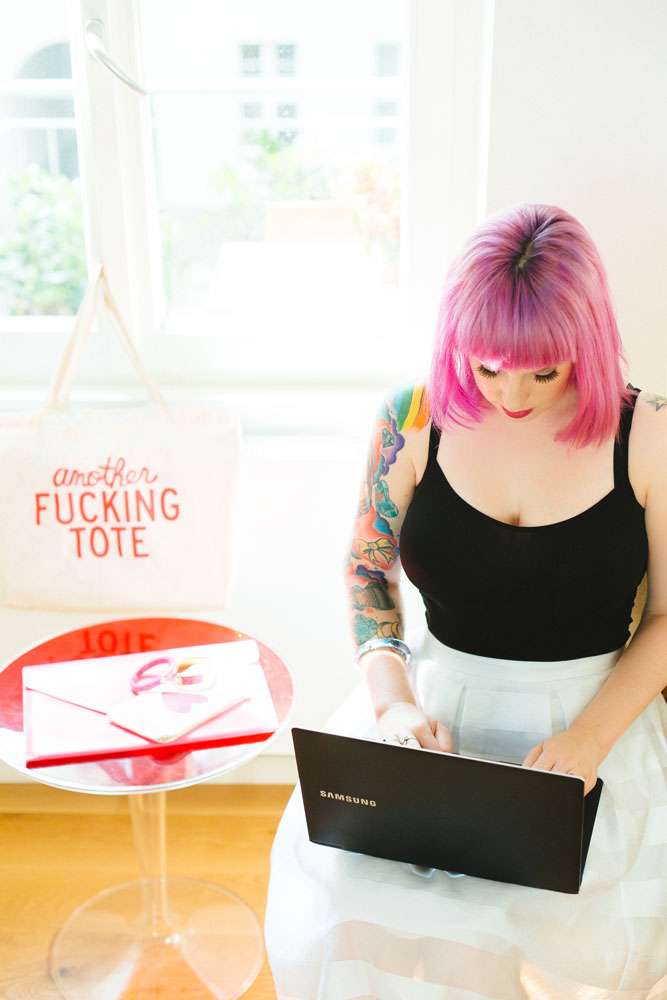 Blogger's block happens to the best of us. Instead of staring, blankly at your computer screen, here are 30 things you could write about instead!
1. A recent trip you took
2. A business lesson you learnt
3. Your current obsession
4. Make a mixtape!
5. Share some personal photos
6. Tell a story
7. Free write
8. Answer your reader's questions
9. Interview someone you admire
10. Create a real life moodboard
11. Share your favourite outfit
12. Run a competition
13. Show us your office!
14. Go for a photo walk
15. Illustrate!
16. Do something scary… and then write about it!
17. Work on a personal project
18. Share a secret
19. Write a poem
20. Review your latest purchase
21. Ask yourself "what do I wish I'd known 5 years ago?"
22. Share a beauty hack
23. Think about your ideal reader, how can you help them?
24. Share what you're thankful for
25. Share some goals
26. Start a photo a day challenge
27. Make a video!
28. Revisit and then rewrite an old, popular post
29. Link to your favourite bloggers
30. Write about overcoming blogger's block!