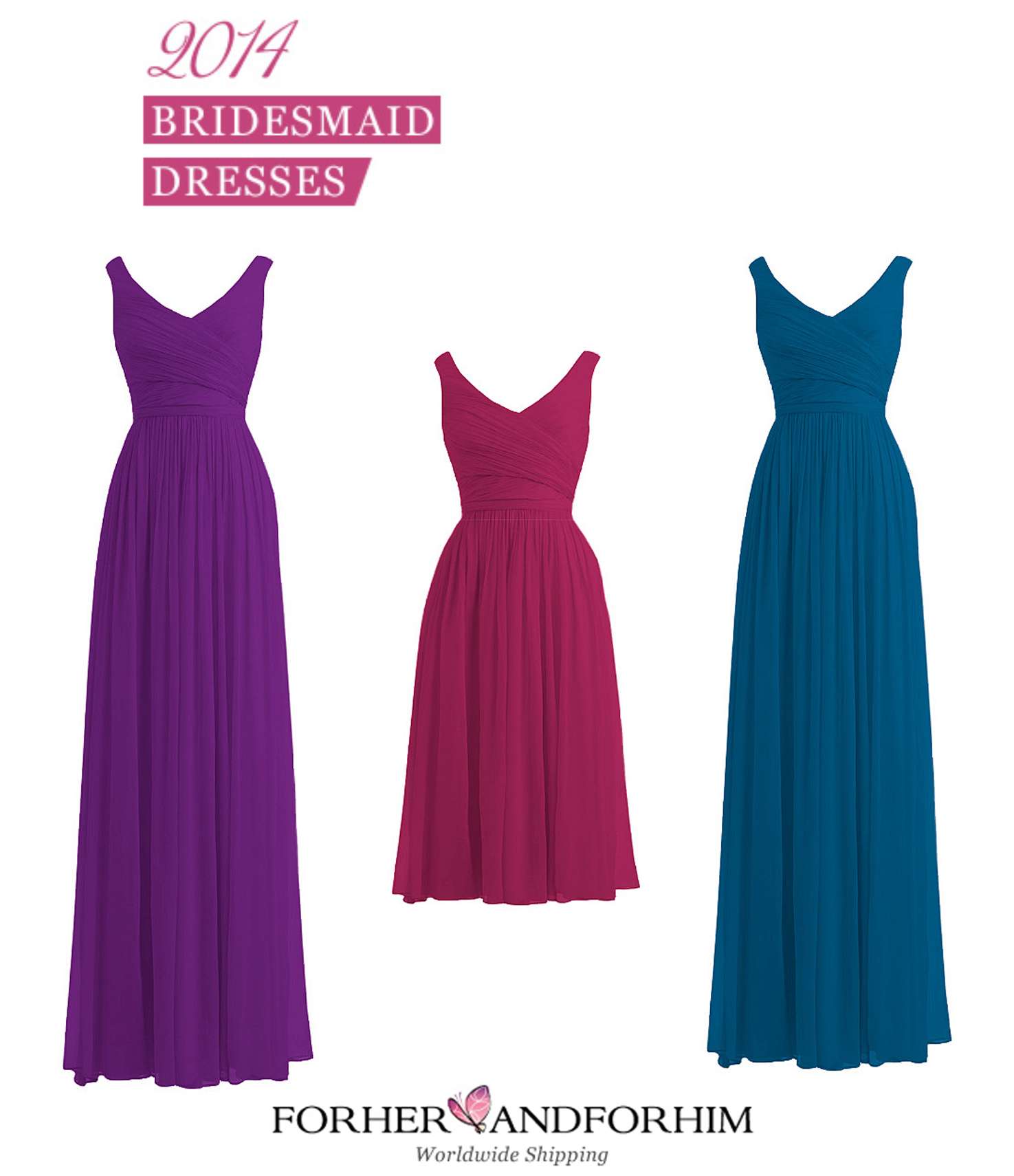 When it came to choosing what my best girls were going to wear on our wedding day I was adamant from the start that I wanted to let them choose. It actually never even crossed my mind that I might pick their dresses for them. Bodies come in all shapes and sizes, and we all have very different tastes, so who was I to tell them what they could or could not wear!?
While I might have got married over six years ago now (!) I've noticed this is one trend that continues to grow in popularity. It's actually very rare that I see bridesmaids in perfectly matched gowns these days – and I love that! Whether they're tied together in colour, style, or even just their accessories or bouquets, I think mismatched bridesmaid dresses look the best in photographs!
Which is why I was thrilled when For Her and For Him got in touch to share their beautiful 2014 collection with me. Not only do the majority of their gowns come in at under $200, but every style is available in a huge range of colours, with many of them also having the option to either be full or knee length.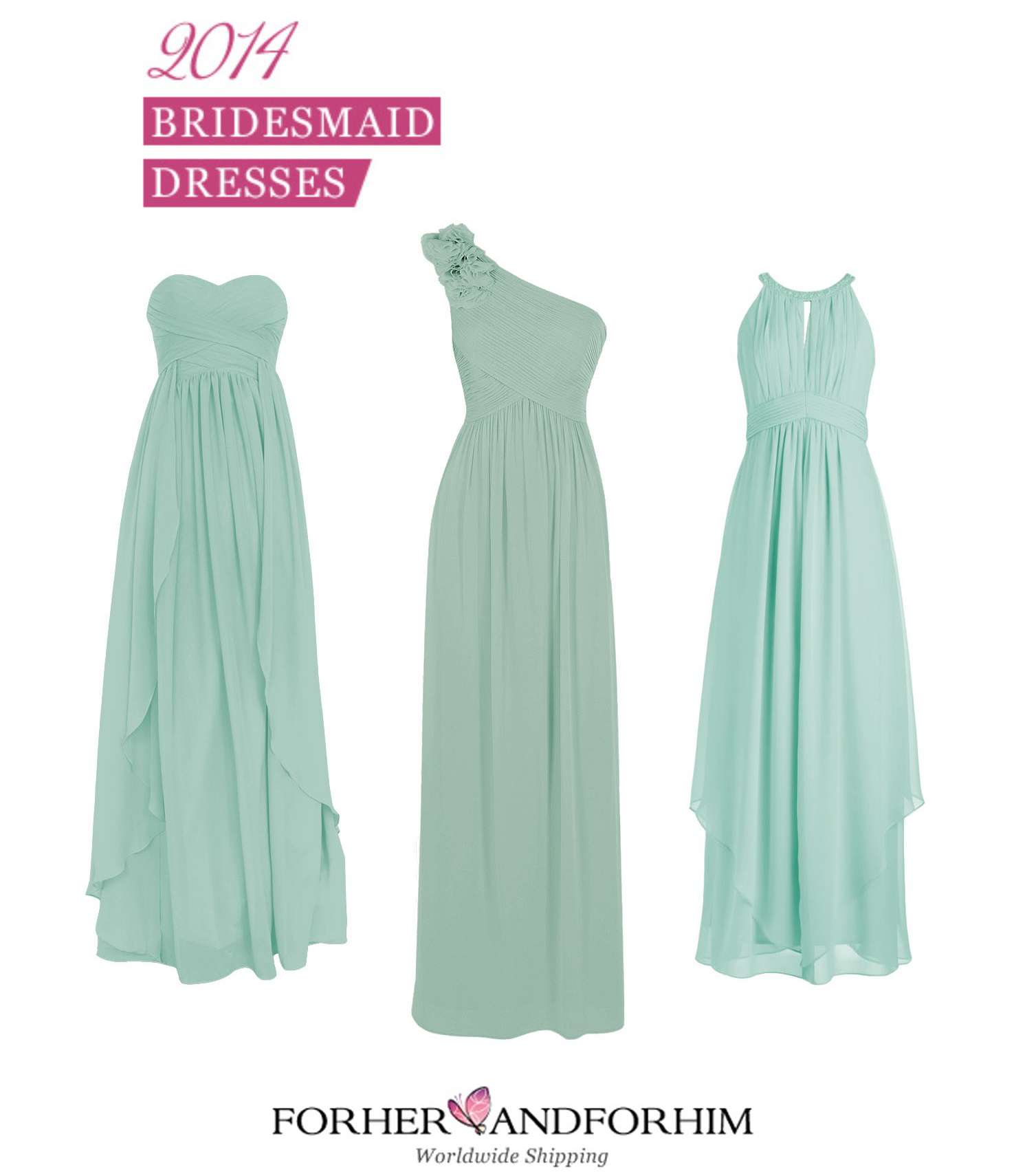 But the good news doesn't stop there, to celebrate their four year anniversary they are throwing their biggest ever mega sale! They are offering up to 30% off their extensive range of dresses, group buy discounts and every order includes free express worldwide shipping!
Whether you want your girls to all wear the same dress in the same colour, you'd prefer to keep the style the same and to mix up the colours, or you want them to each rock something completely individual, this is a website you definitely need to check out!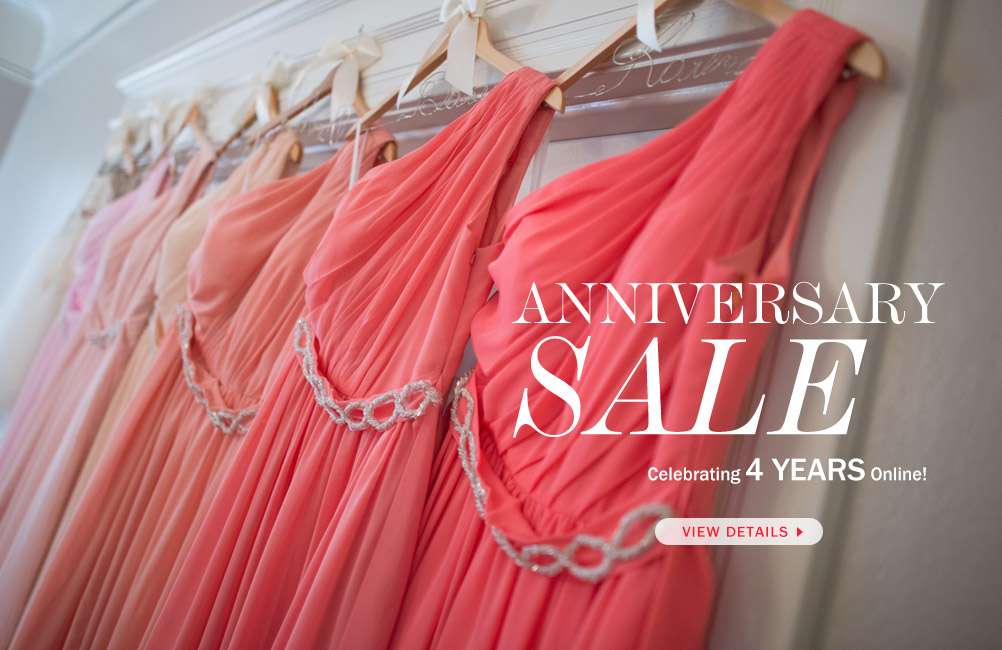 What are you still hanging around here for? Go forth and shop!