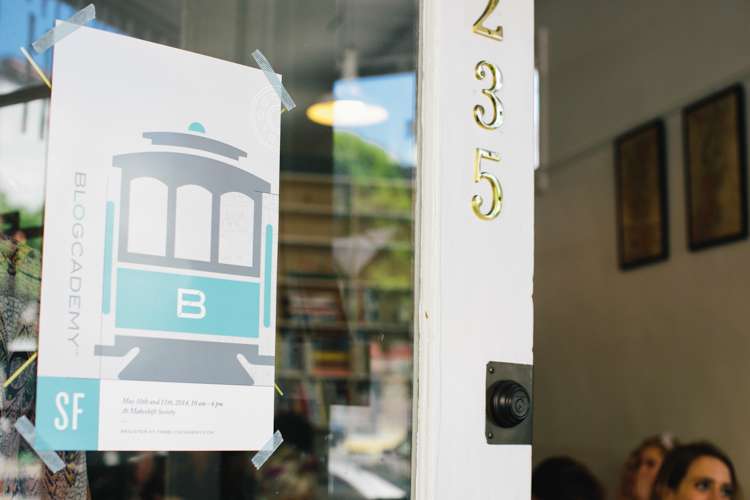 The night before our first Blogcademy workshop of the year I turned to Gala and squealed "I AM SO EXCITED!" It had been nearly six months since our last class in Auckland and I was dying to get cracking again.
… And I wasn't disappointed. I think this actually might have been one of the best classes ever!!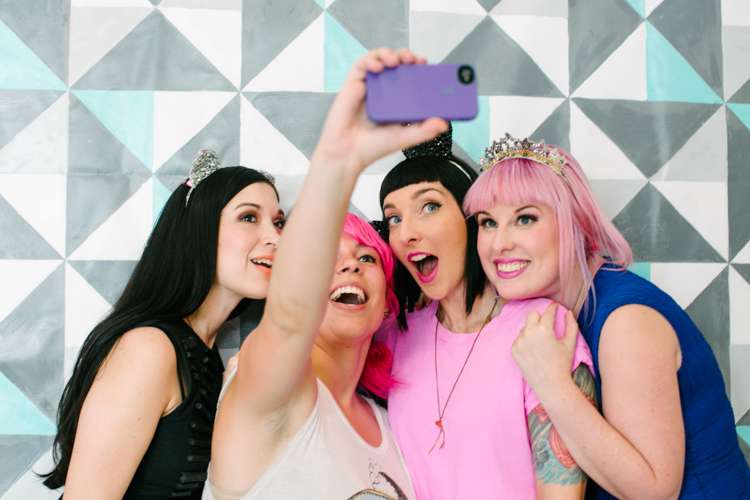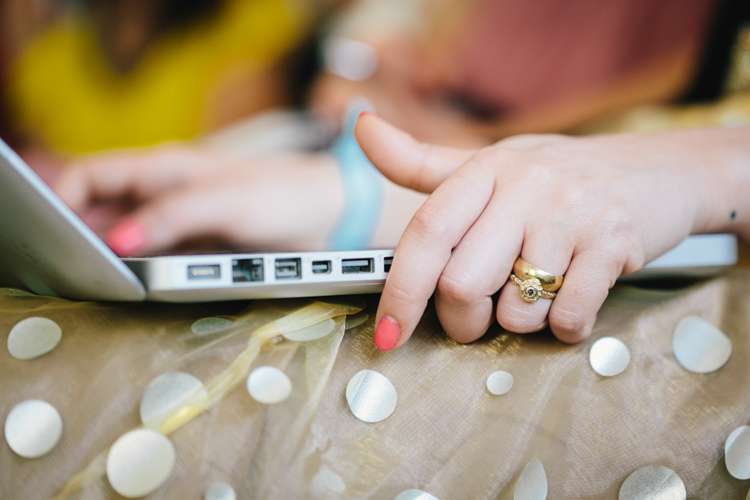 The reason being that every single gorgeous creature that came along was enthusastic, driven, with a unique story to tell. Esme was a writer with some damn good style, Mariah passionately ran her organic skin care spa line (and had treats for everyone!), Erin was a sewing champion and Hannah paints her face everyday and posts photos on her blog!
Paula holds the world record for drawing Fred Flintstone (!) and blogs about fashion for the over 40s and Angela is a pastry connoisseur. I mean, goodness, what a diverse bunch 'o babes!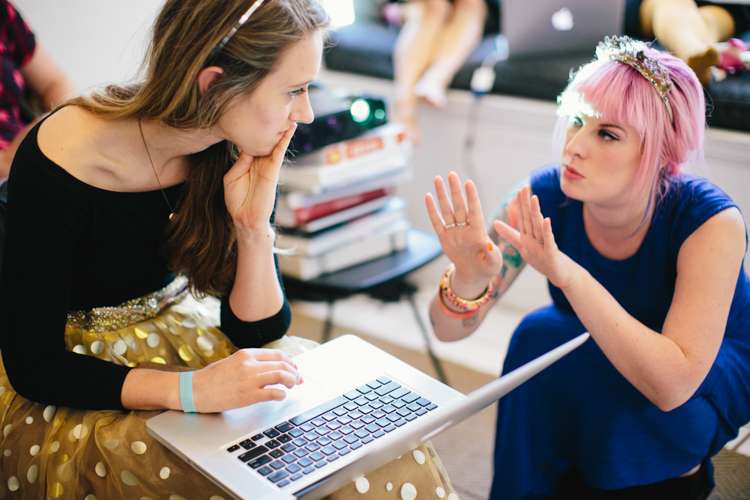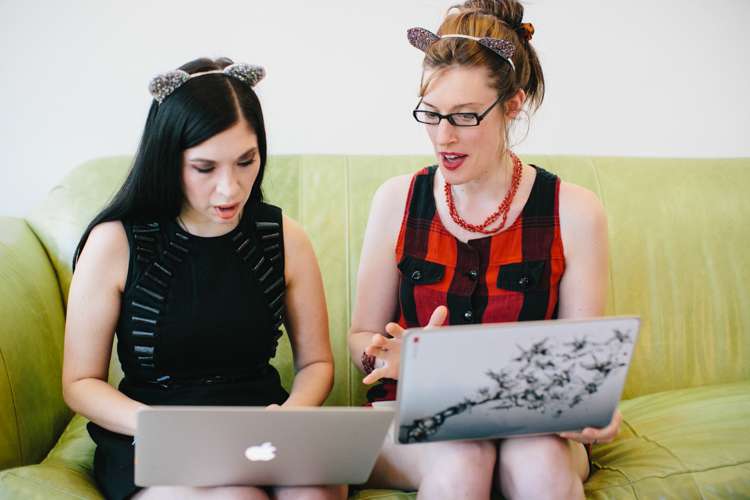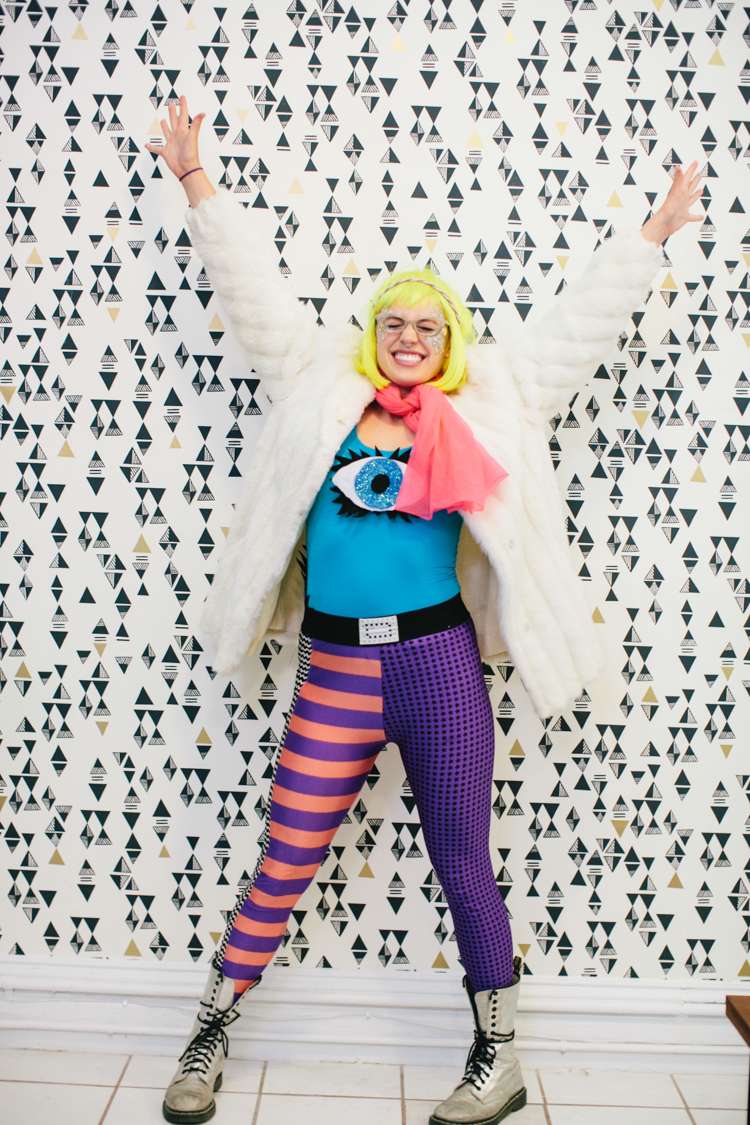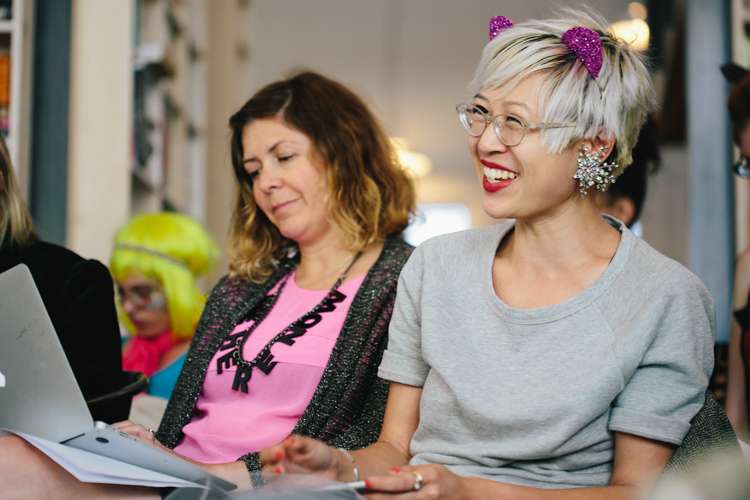 The class was held at the super rad Makeshift Society, a clubhouse and co-working space. It was cute, cosy and immaculately decorated –  the perfect mix of quirky, practical style and just what we were hoping for. We sat on mismatched cushions and chairs, lounged in the window seats and took photos of everything!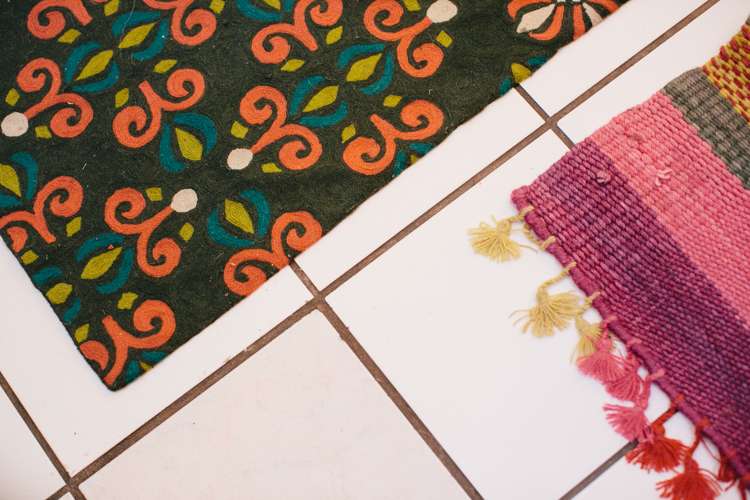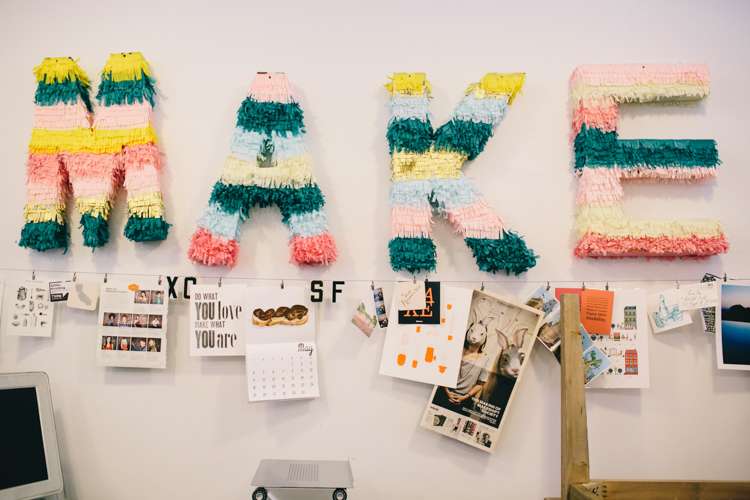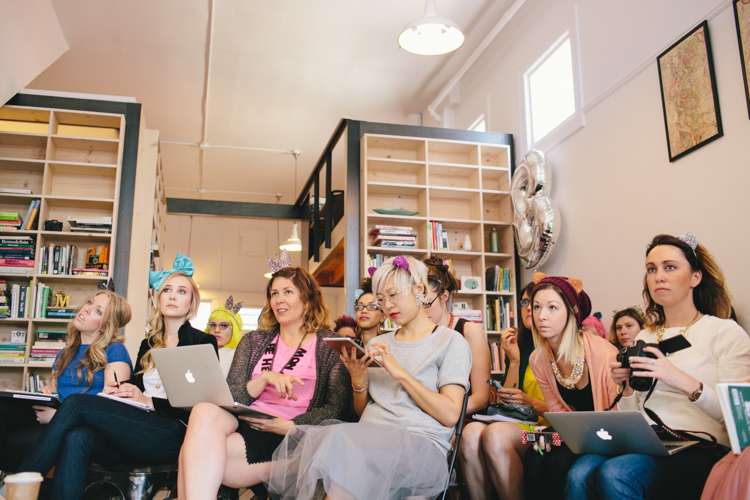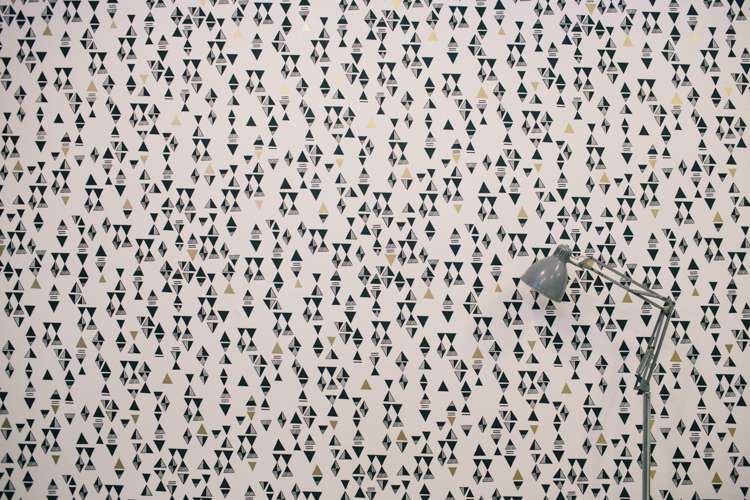 I particularly loved the chalkboard paint in the bathroom. Of course we all scribbled on it immediately!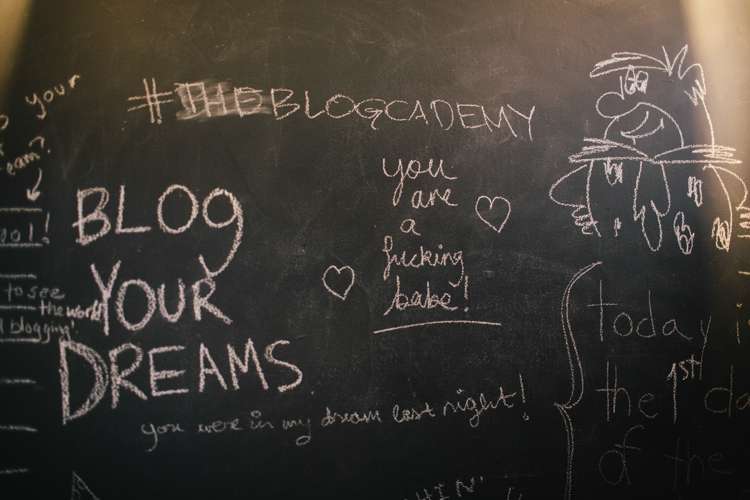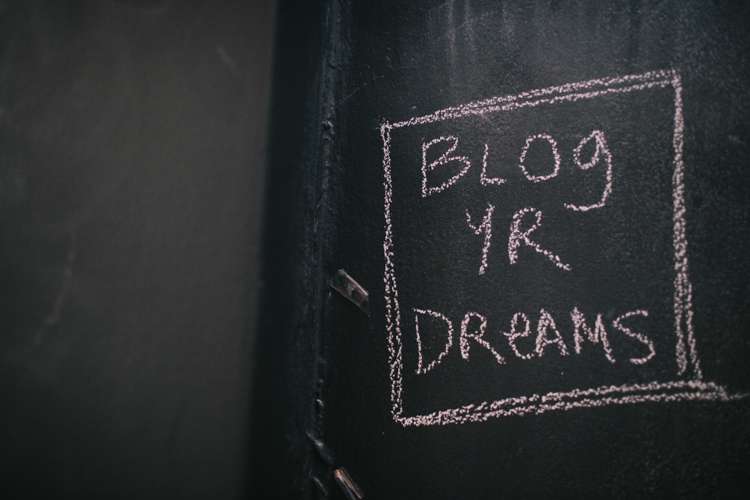 B balloons – check!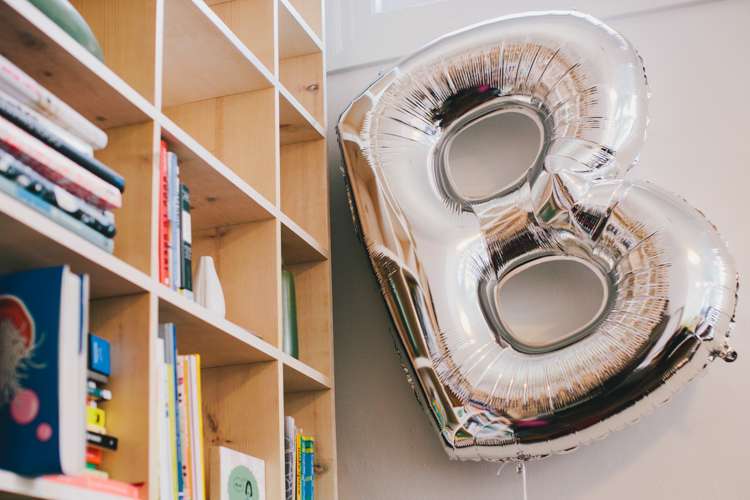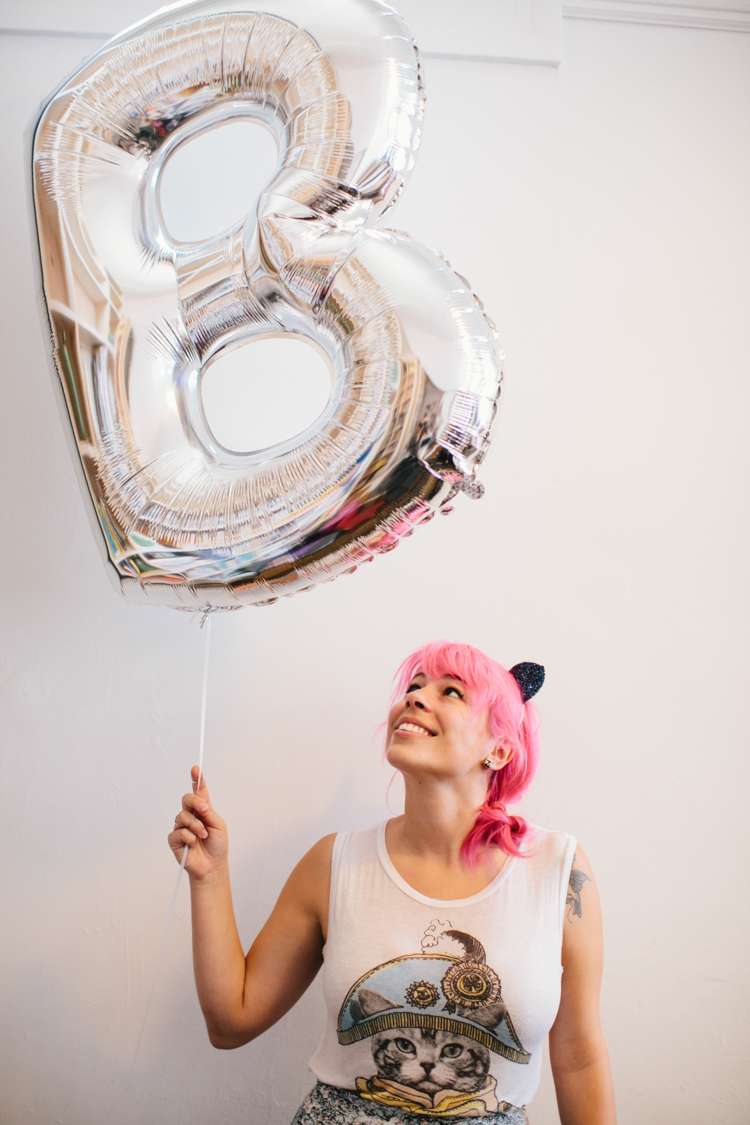 Our assistants for this class was Vivian and Paige who we first met during our LA class last year. It was amazing to see them both again and to hear what they've been up to since the workshop. Needless to say I was a very proud headmistresses!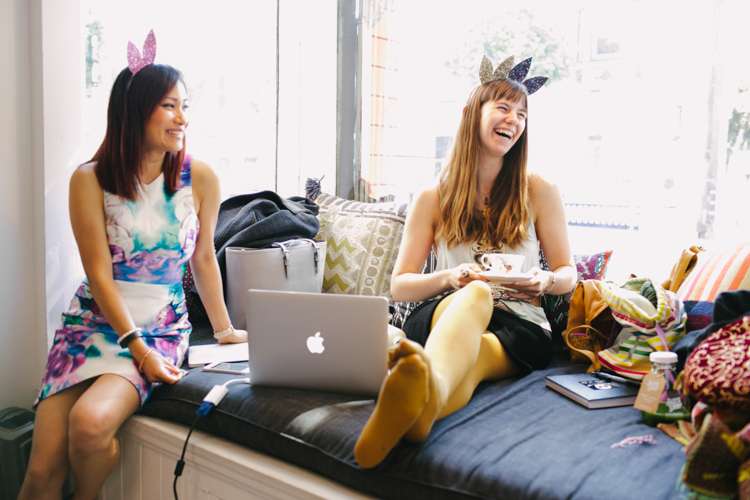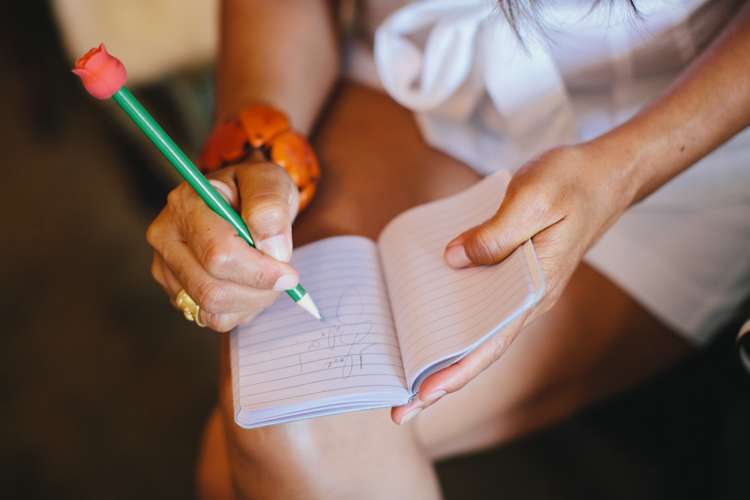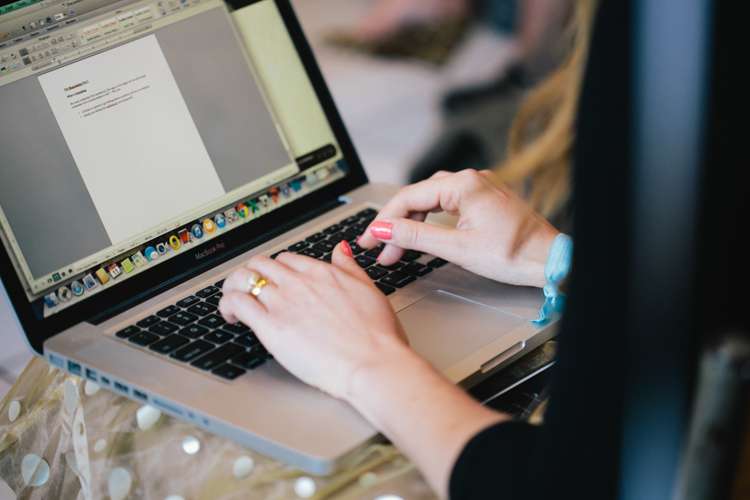 Gala's skirt sure was an eye-gouger! If you're interested, its by Manoush and she bought it on ASOS.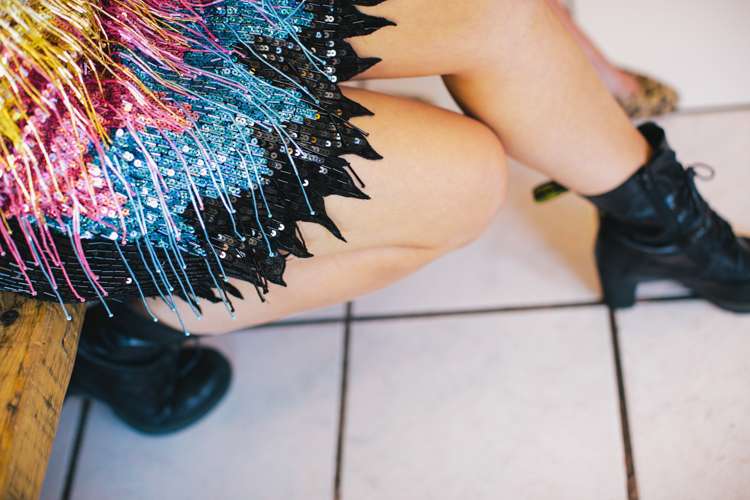 These also might have been out best goodie bags yet. Each of our amazing sponsors really stepped it up with their cute offerings for our lucky attendees.
Olivine Atelier sent this beautifully packaged sample pack of all their perfumes for everyone complete with a gold glitter tipped feather in each pack – woah! Oh and watch this space because I'll be running a giveaway for you to win my favourite scent of the lot on the blog soon!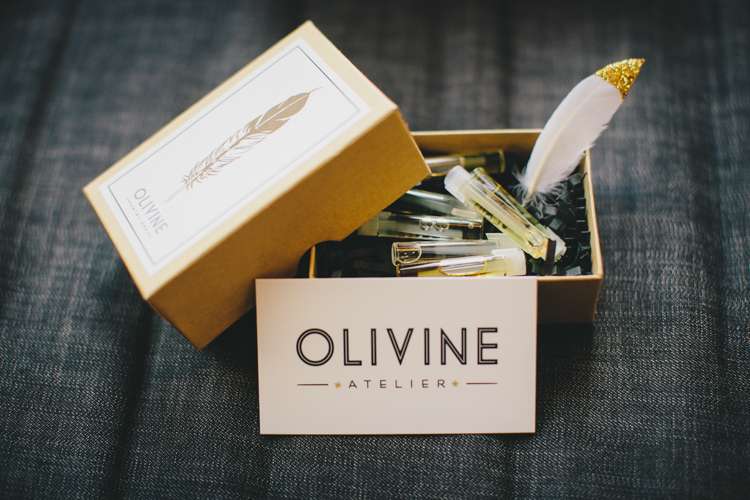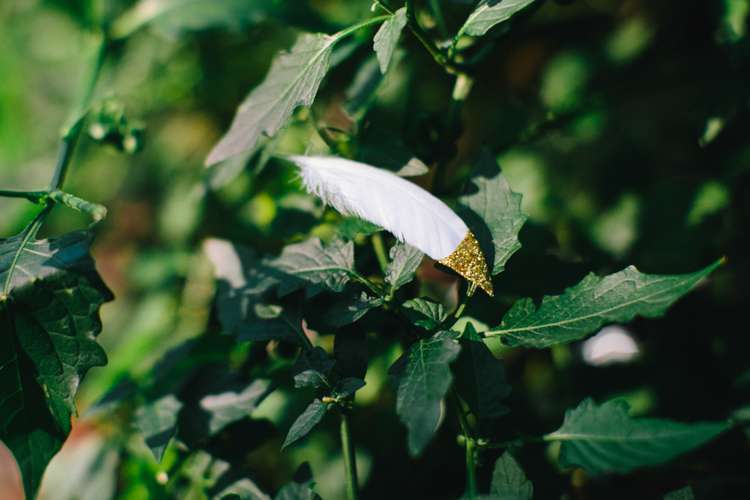 The felt covered, rainbow notebooks were hand crafted and supplied by Moxie Makery.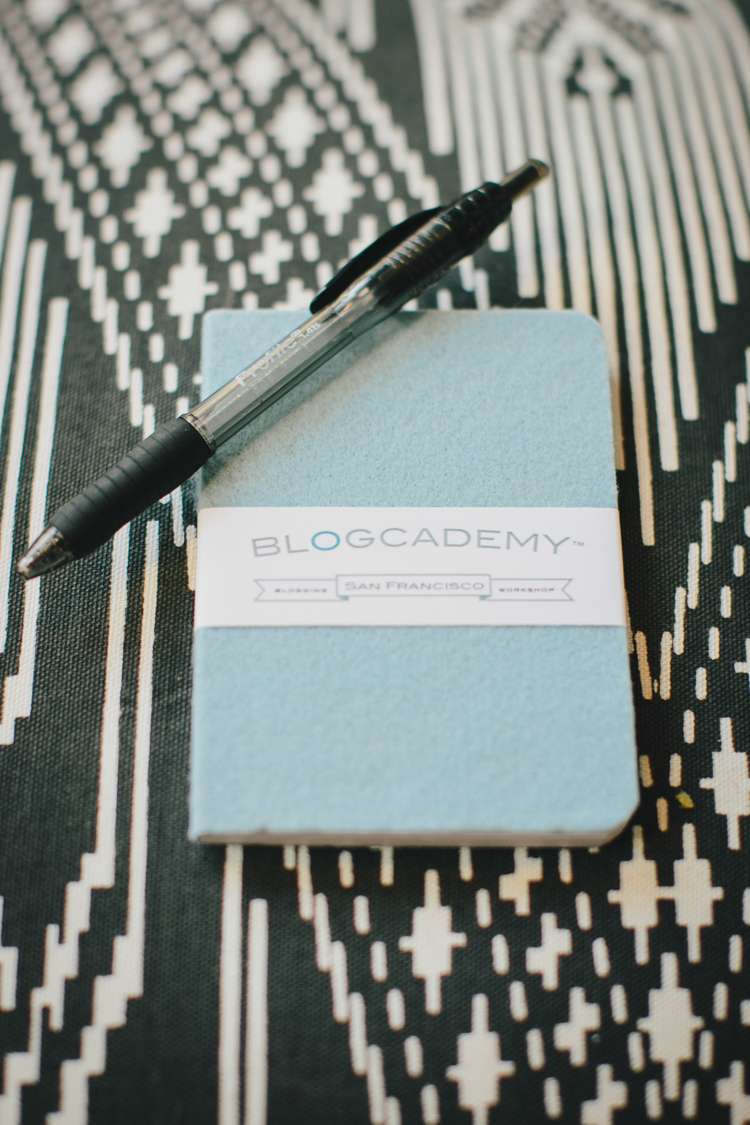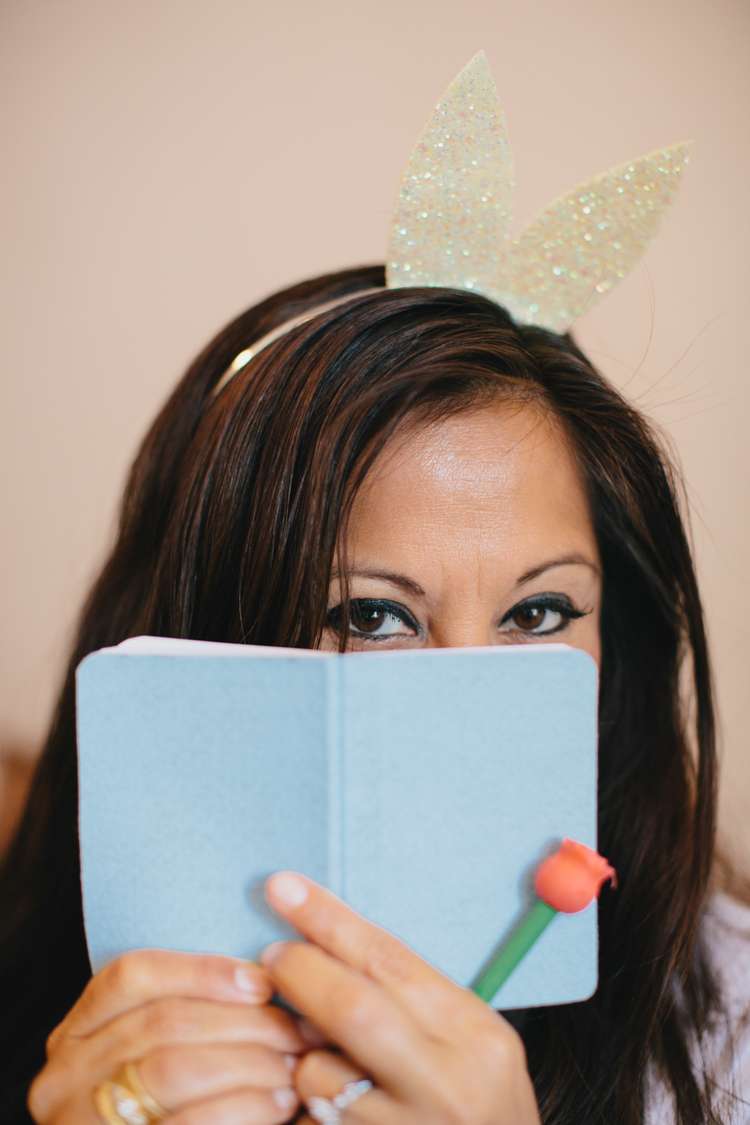 Mane Message's non-snag turquoise hair ties were perfectly on-brand!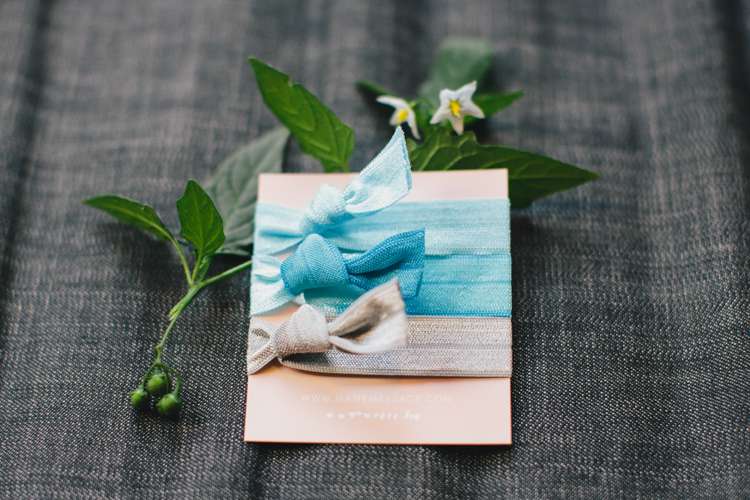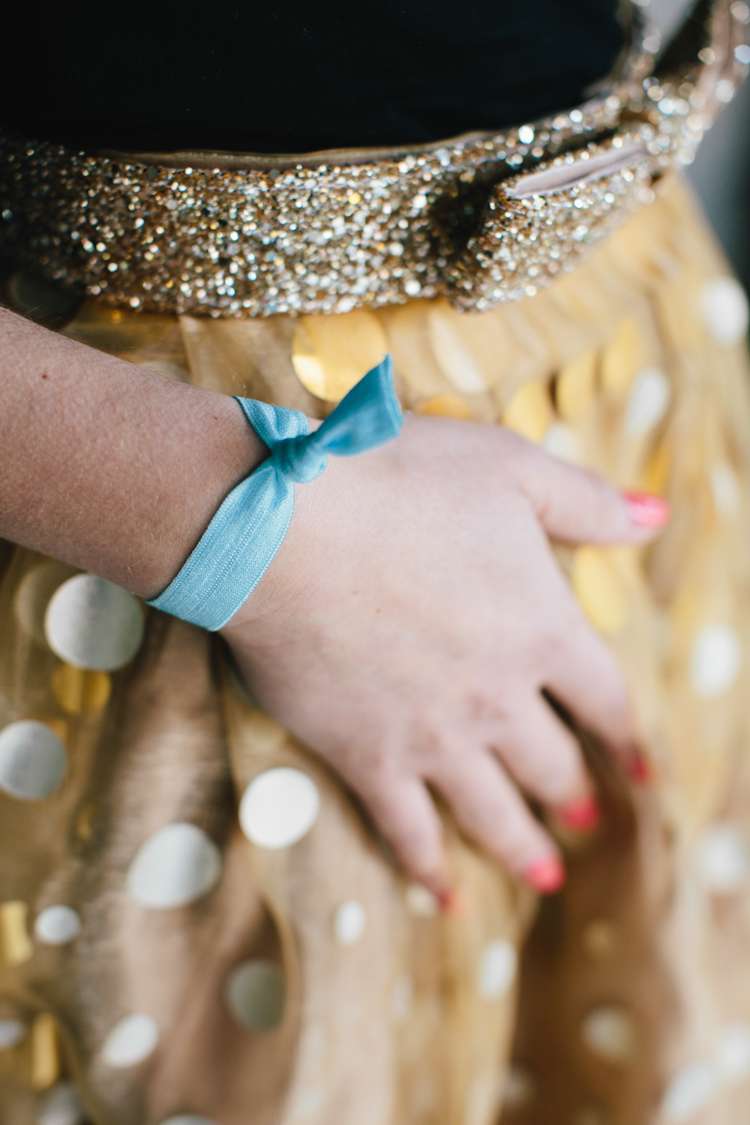 Doesn't this yellow arrow hair clip from Art School Dropout look adorable in Dina's pink pixie cut?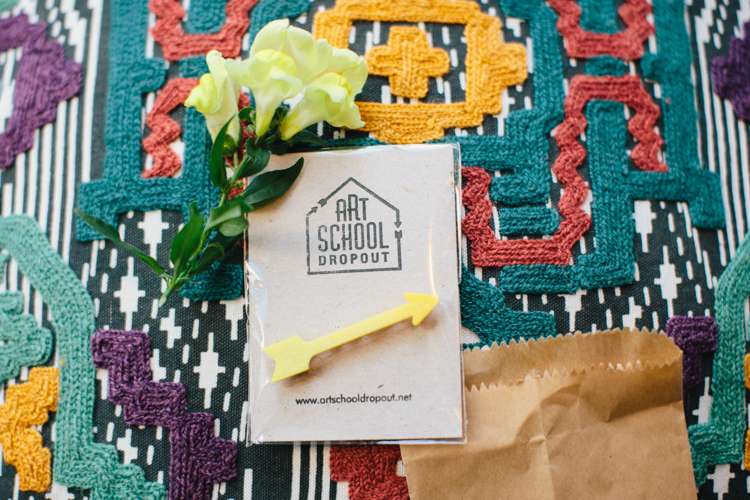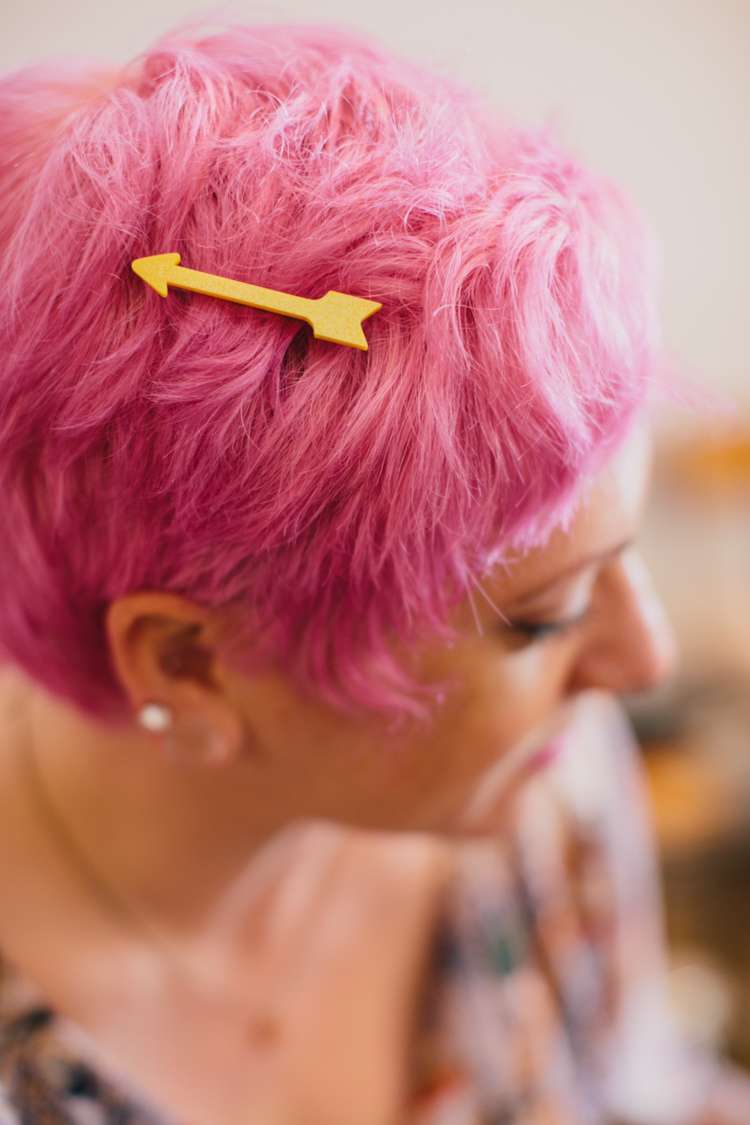 These sweet necklaces by Zelma Rose said "I have love in my heart for you" (aww!) and the way she packaged them was top notch!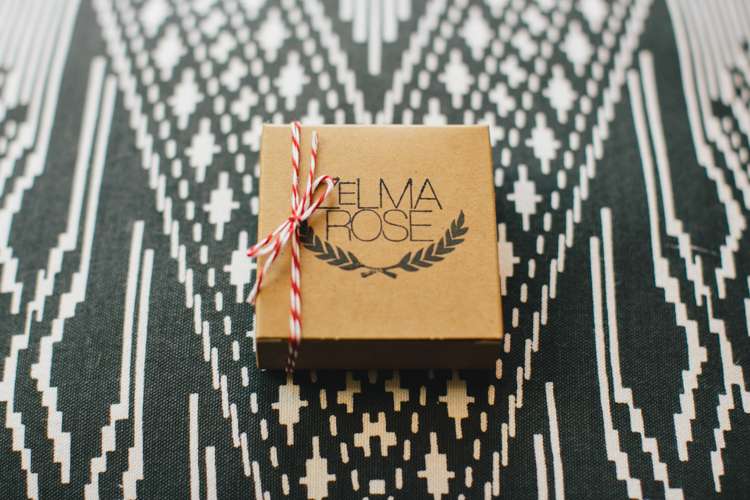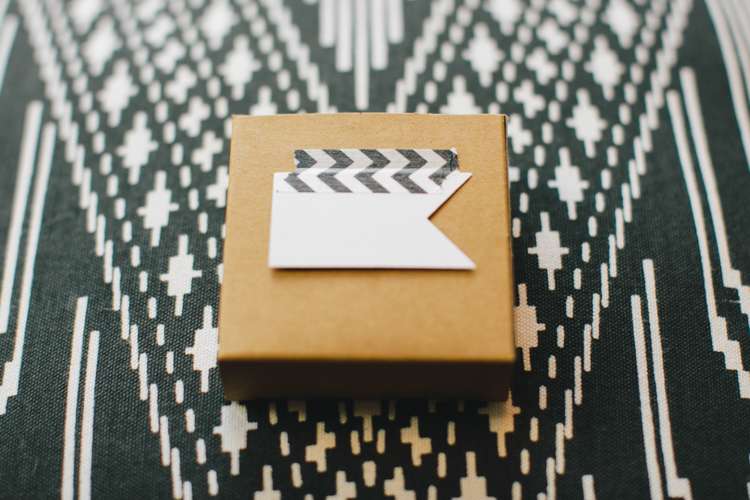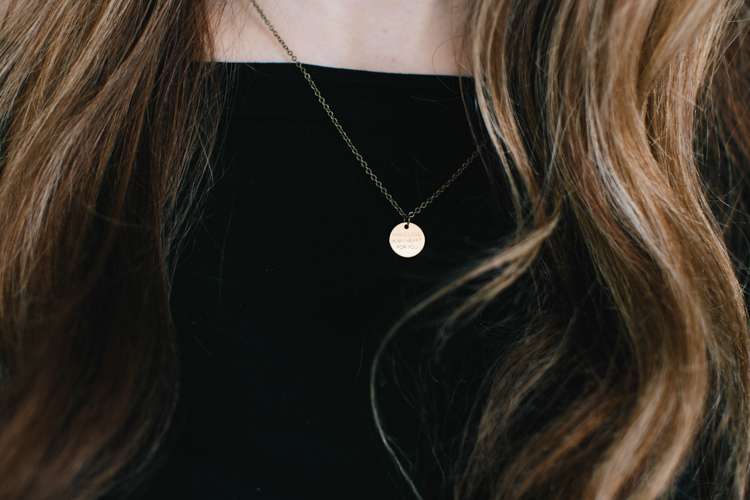 The giant satin bows by Dark Pony Designs were a huge hit. Obviously I nabbed myself a pink one.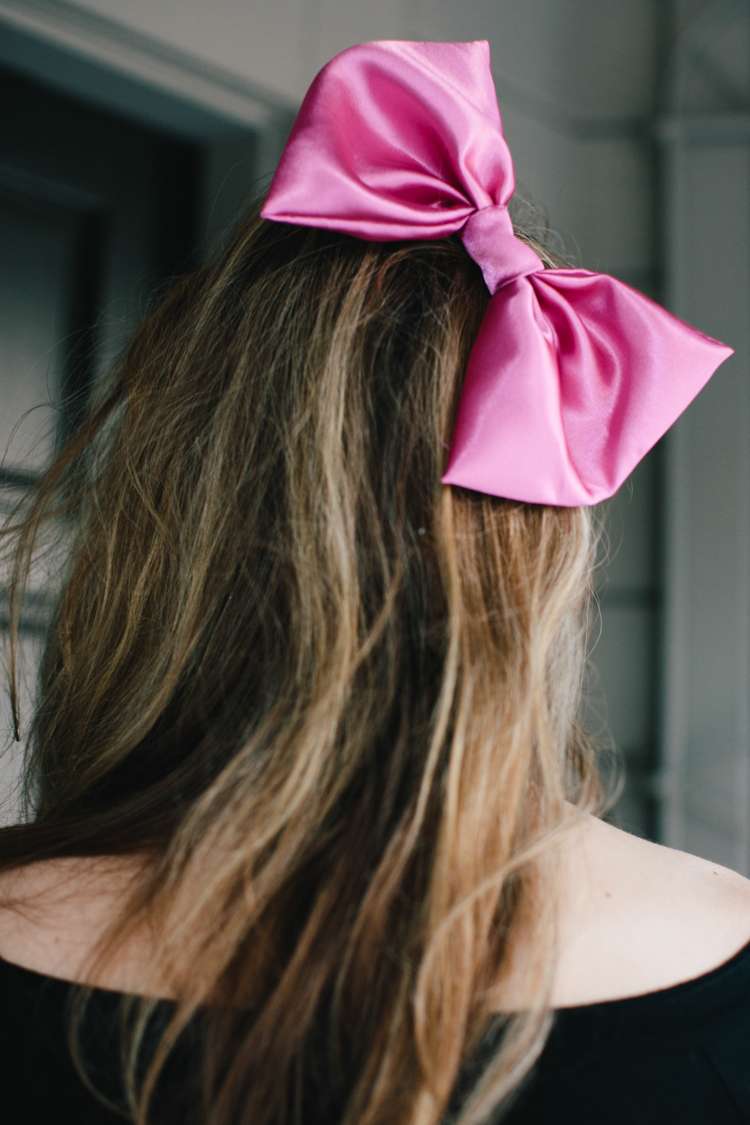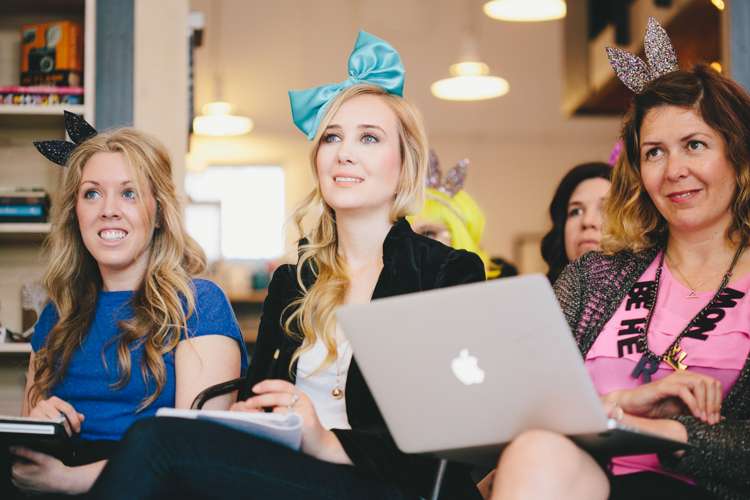 !
I am completely smitten with the custom wooden pins and keychains by Ladybird Likes. We had a few different designs but this "Blog Your Dreams" one was definitely by favourite (and yes, I stole one of them for myself too!)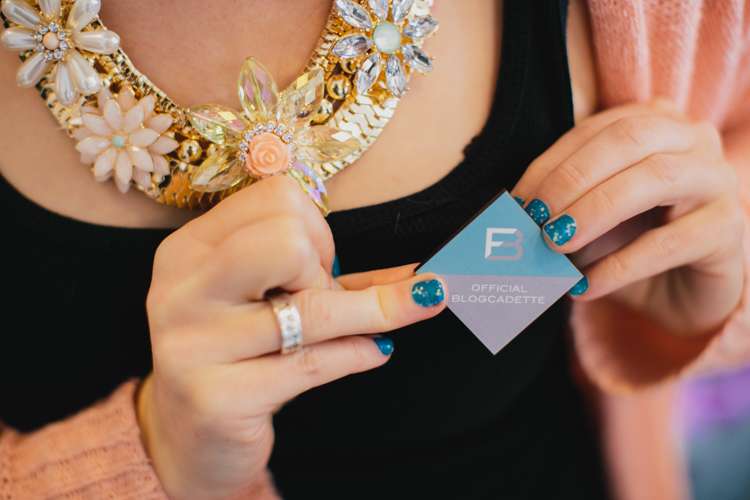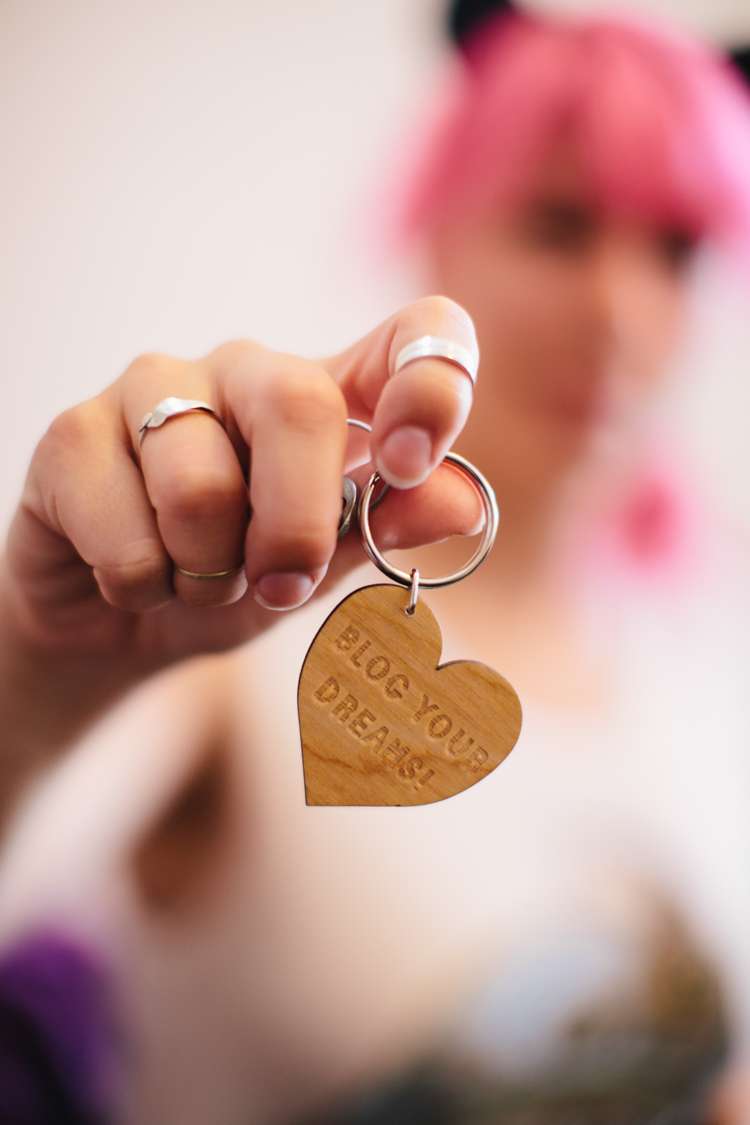 Being able to provide each student with Reeta Krishna's amazing WordPress for Beginners books is so awesome. It goes into some of the more techy WordPress things that all bloggers should know but we just don't have time to cover in class.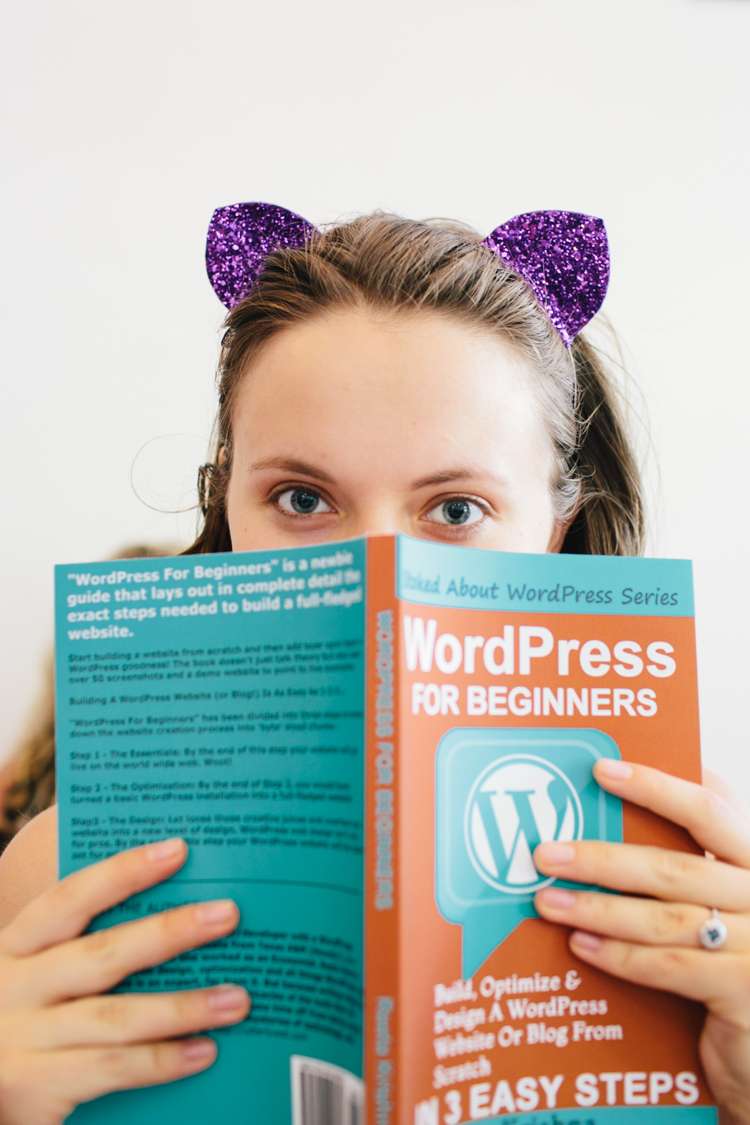 And you know that no Blogcademy workshop is complete without sparkly ears from Crown and Glory. Even the most sceptical of Blogcadettes can't help but get into the spirit as the workshop kicks off!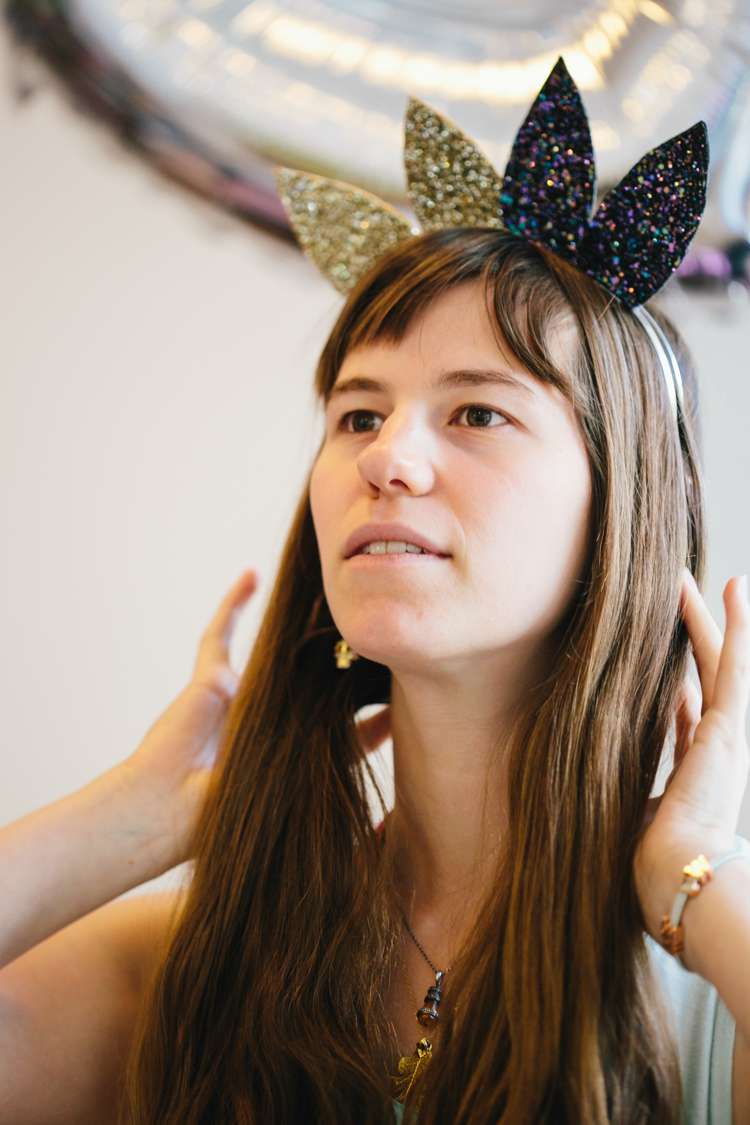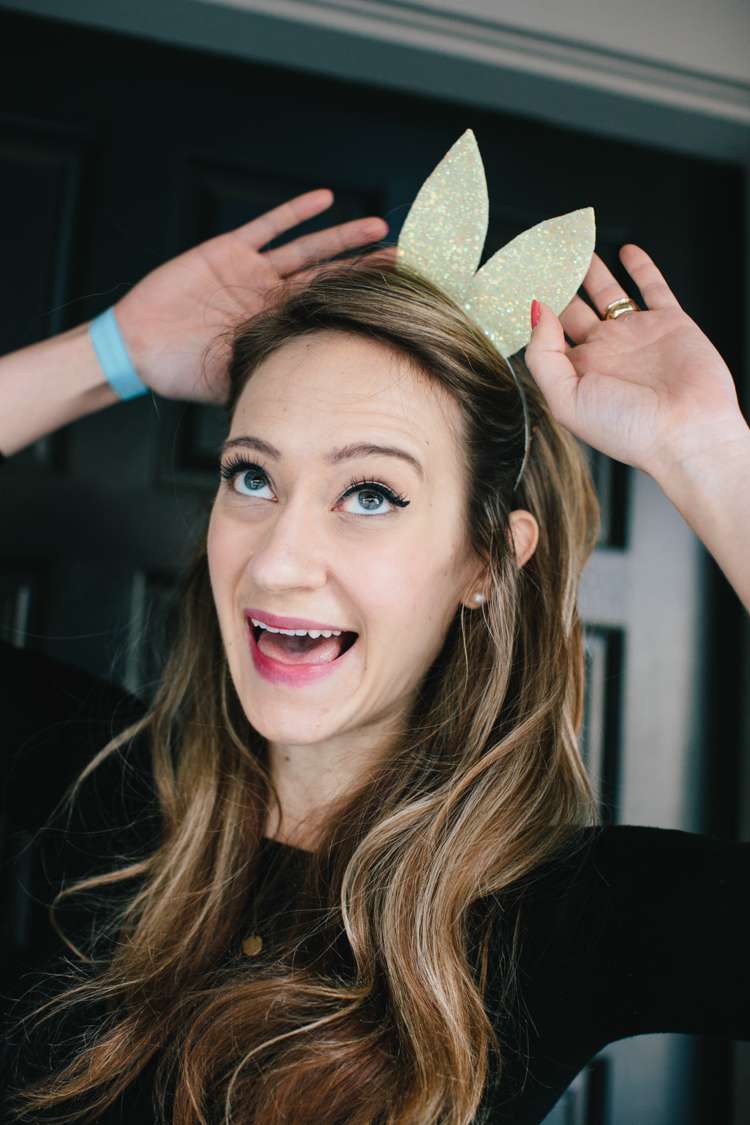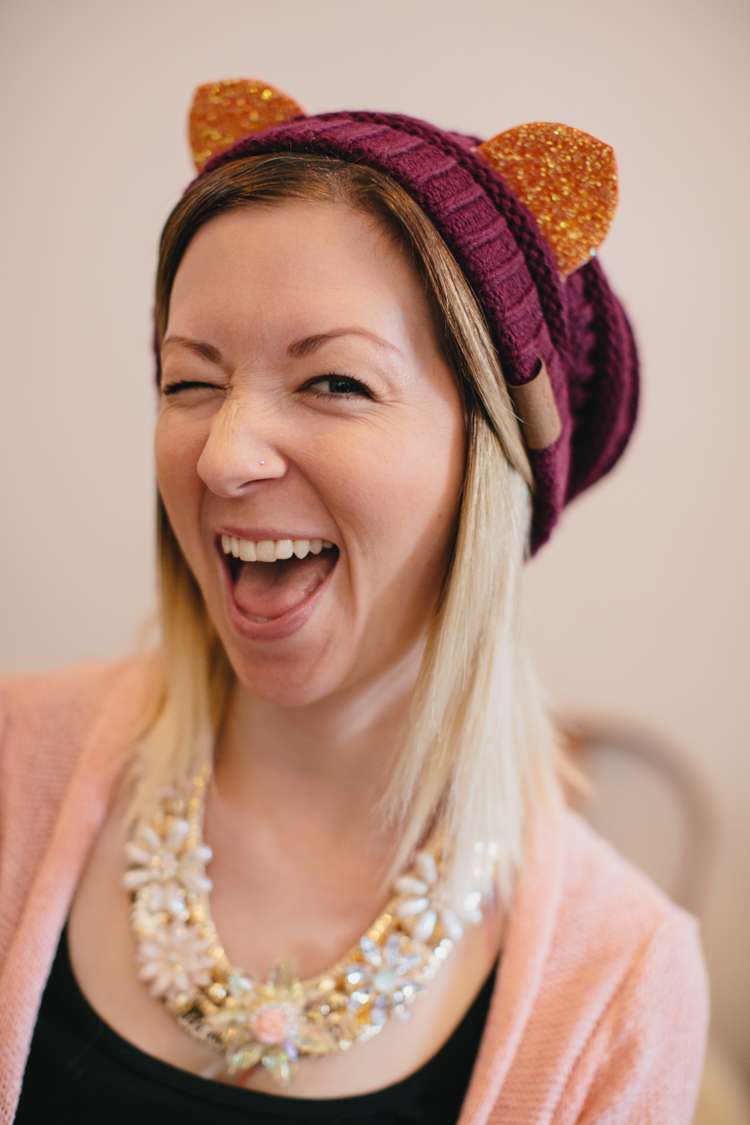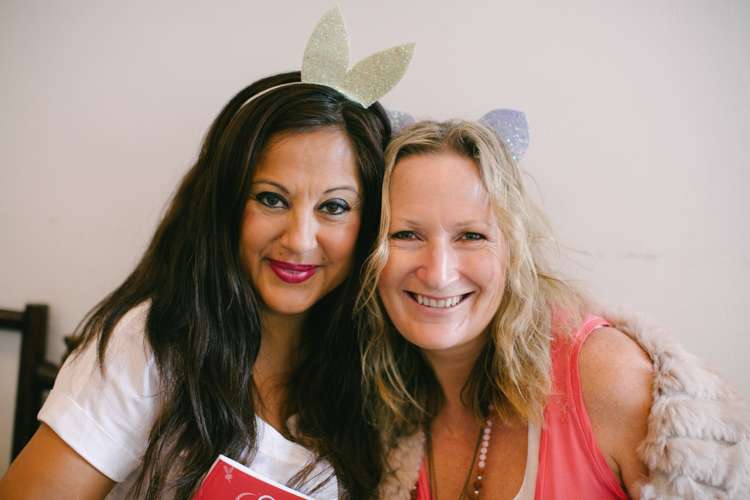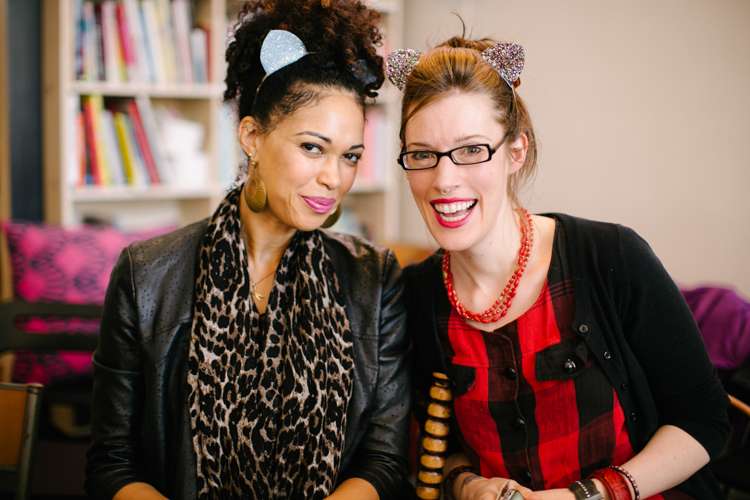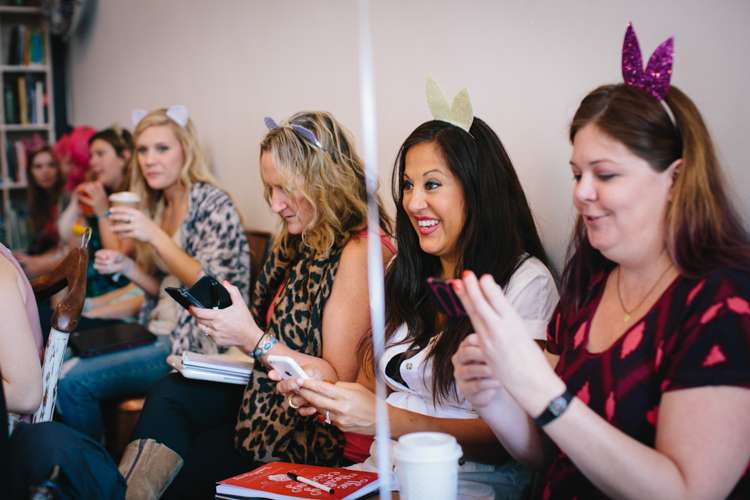 Teresa won one of our scholarship spots by getting a Blogcademy tattoo (yes, really!)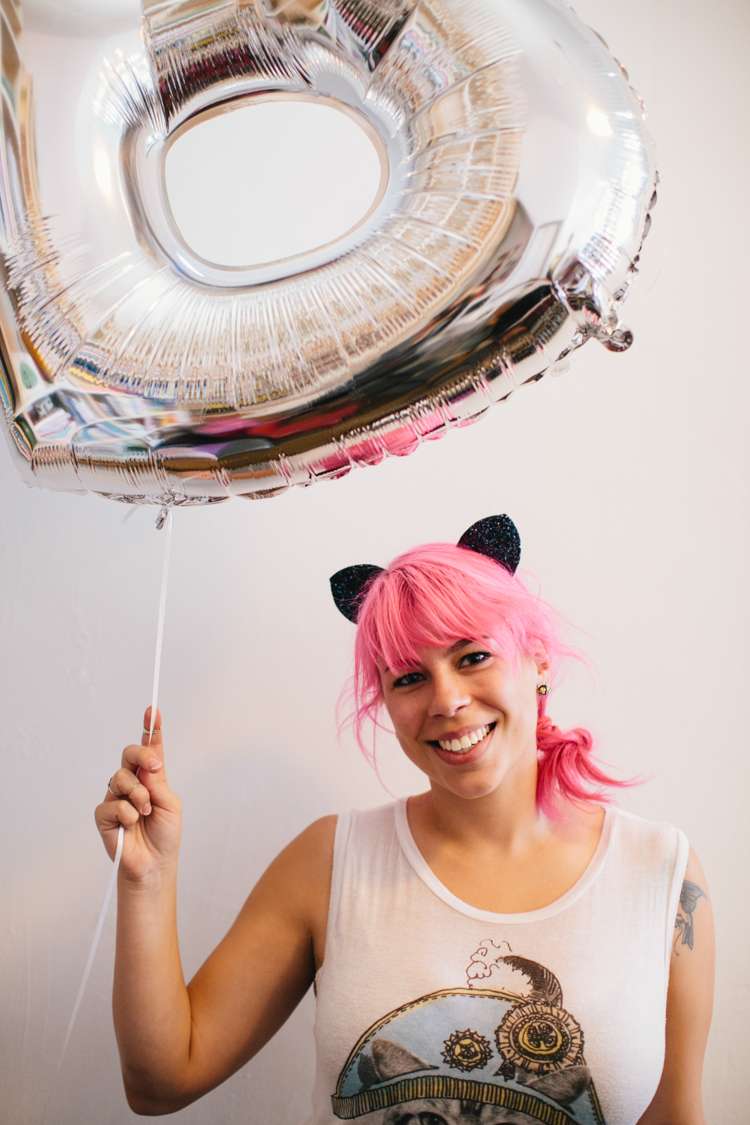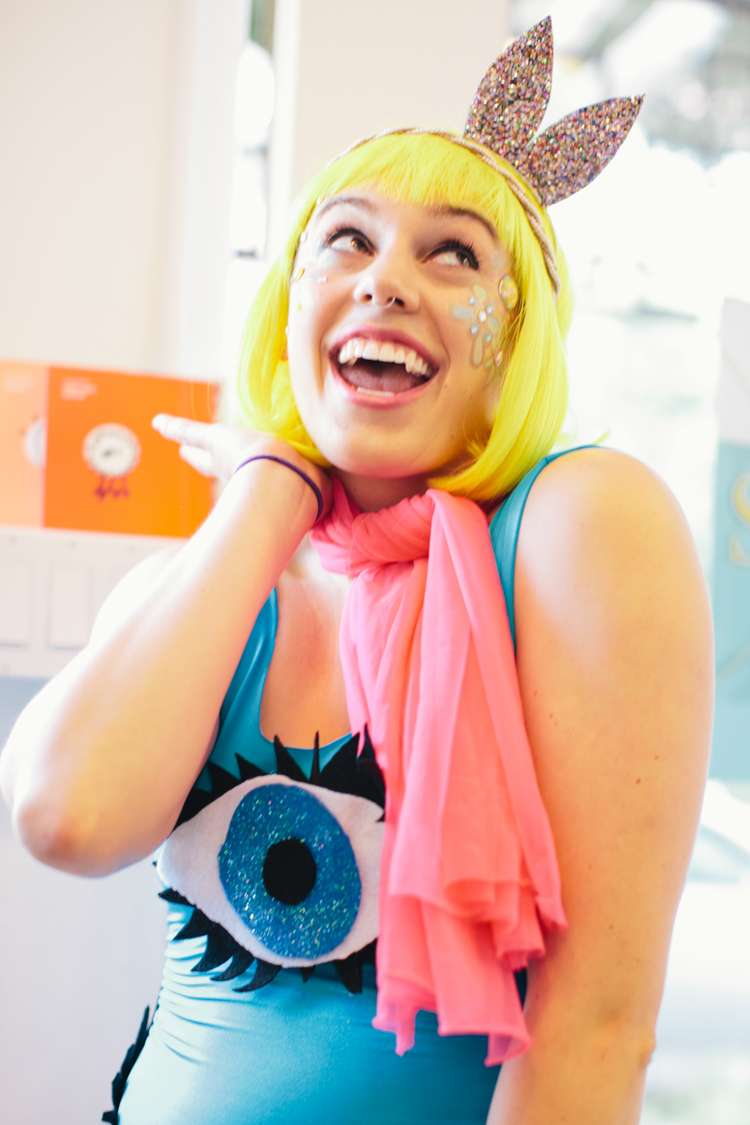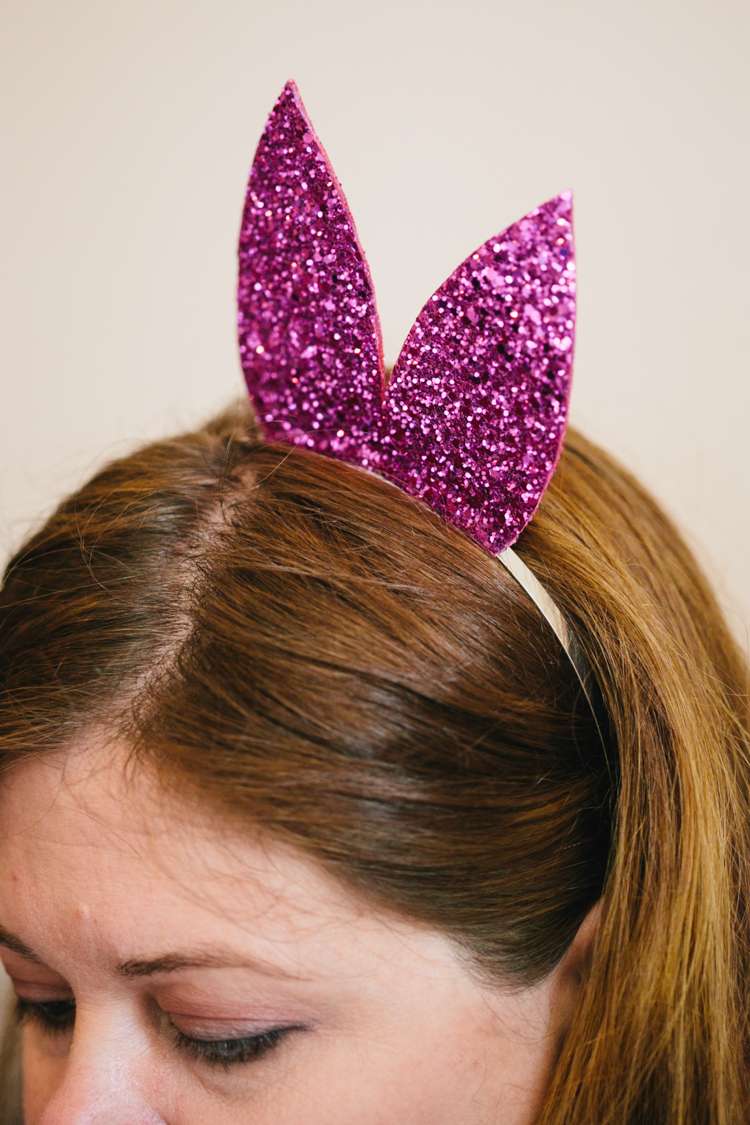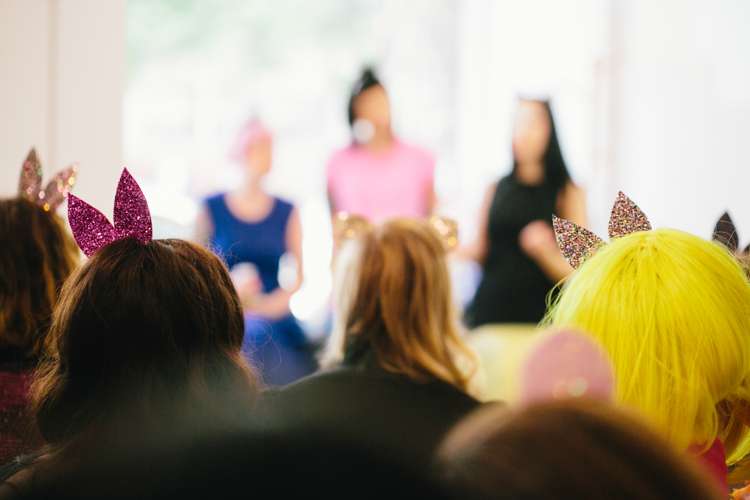 Karina Louise took this great shot of her goodie bag haul. Pretties for everyone!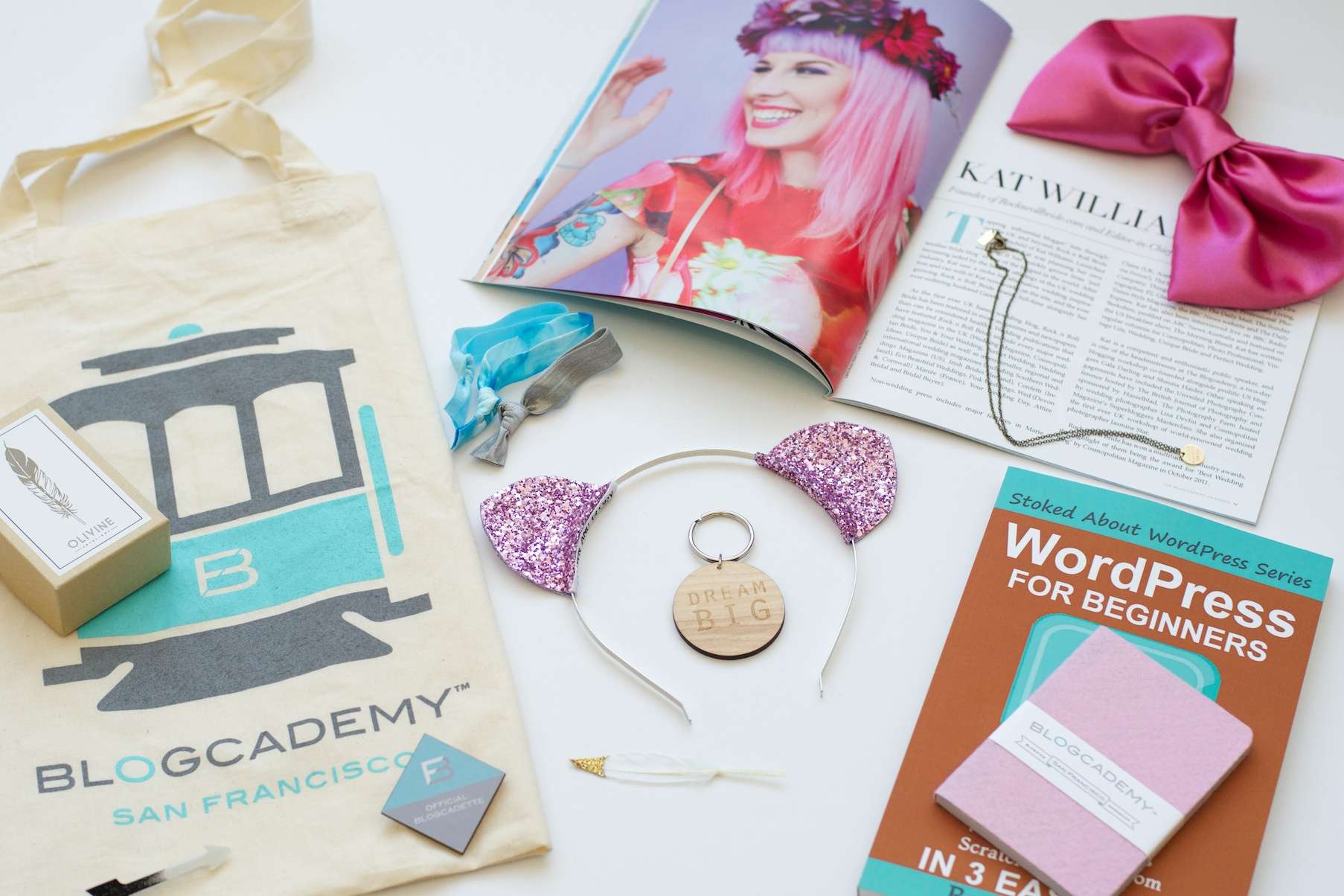 Everything came in a custom city tote bag, and at the end of the weekend everyone we gave everyone a personalised report card and graduation certificate.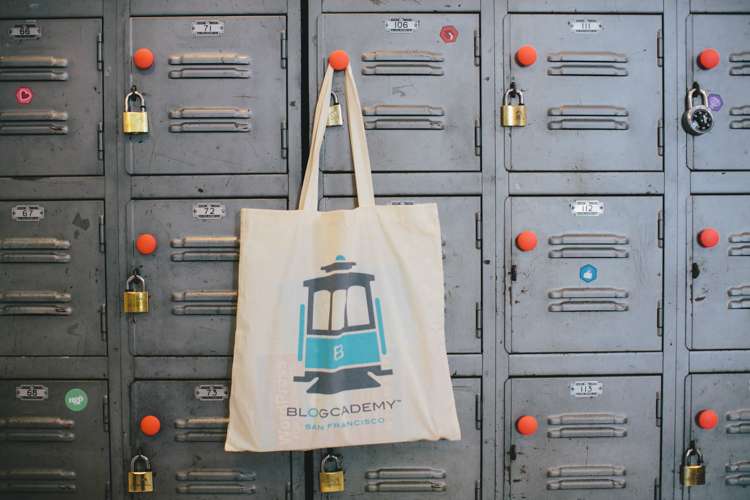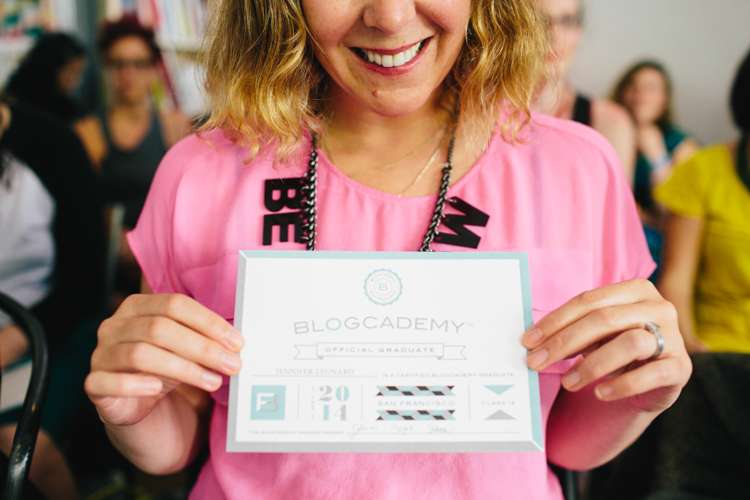 Finally, big love to Kind who hooked us up with delicious treats throughout the weekend. On Sunday afternoon we also grabbed some macarons for everyone at Chantal Guillon down the street. Bloggers love macarons after all!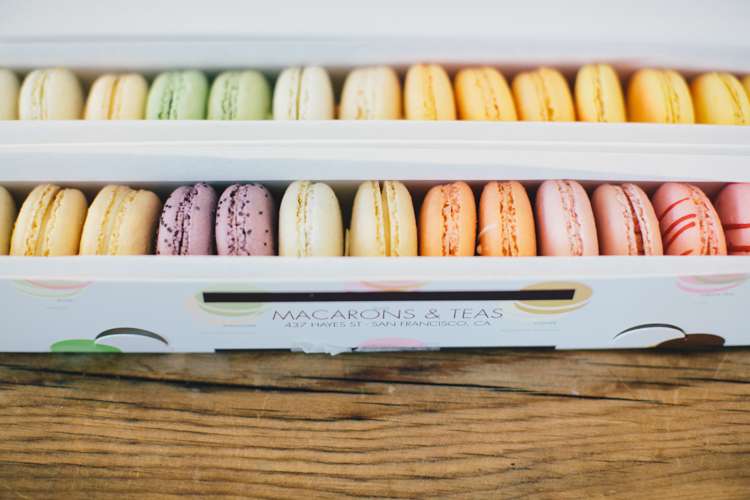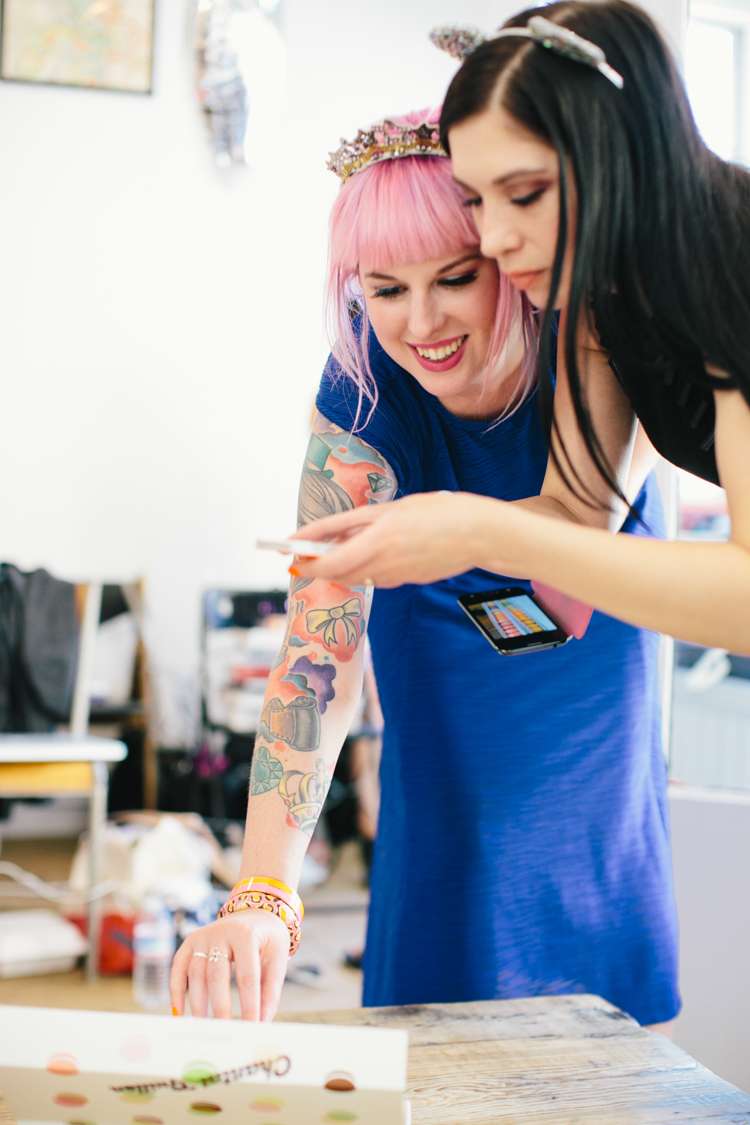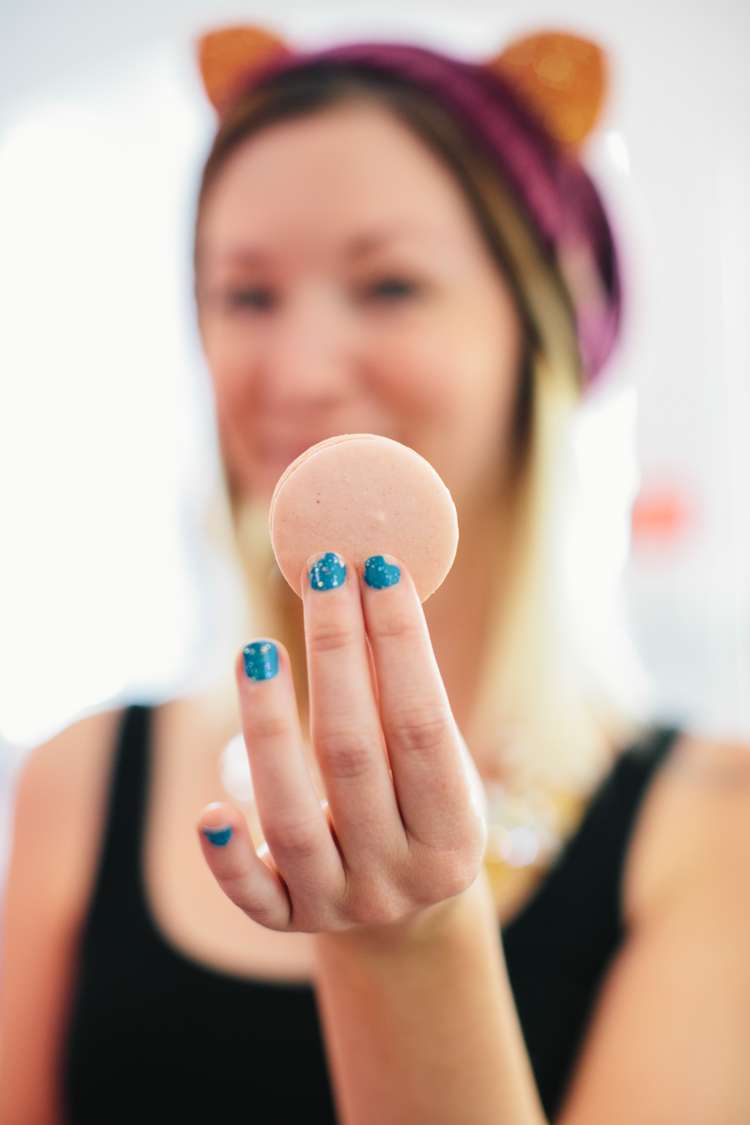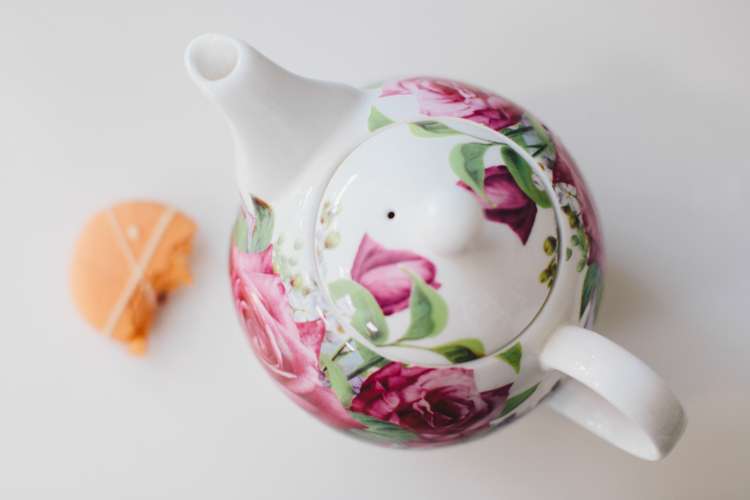 Look at these colourful beauties. I mean how could this photo make you not want to burst into song? (Just me? OK then…)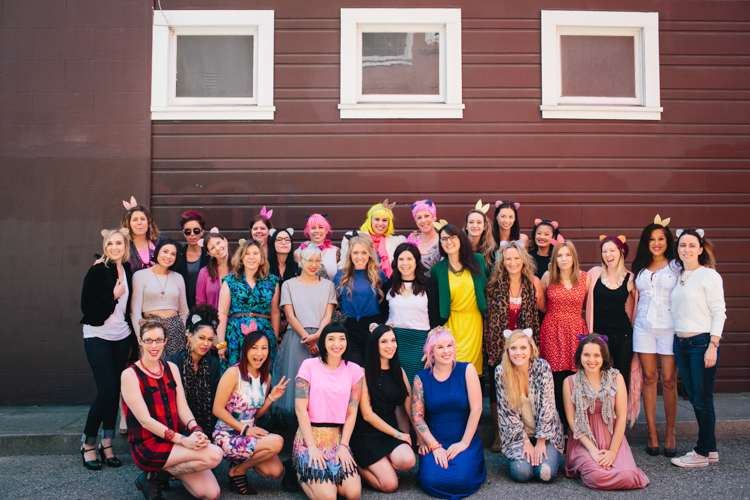 "Pull your most ridiculous face!"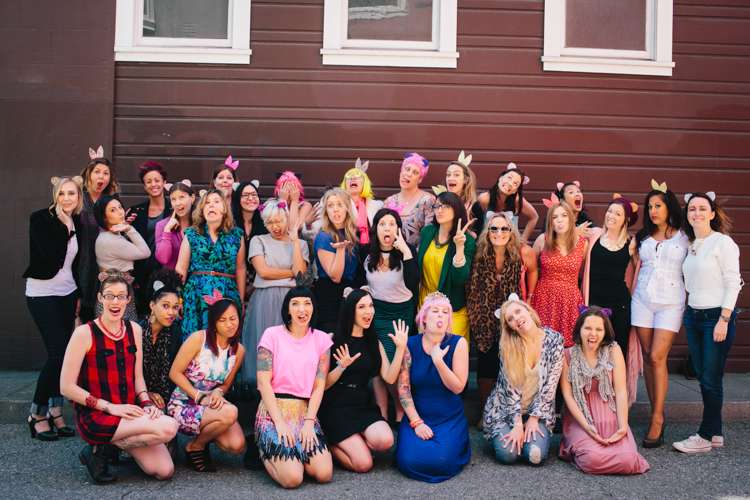 I really can't think of a better way to kick of our 2014 world tour! And yes, it really was a fun as it looks.
If you'd like to come along to a future event we're teaching in Chicago this weekend (Yes – tomorrow! Why not be spontaneous and sign up right now?! We'd love to have you!); Vancouver and Calgary in June; London, Berlin and Amsterdam in July/August; NYC and DC in September/October; and finally Melbourne, Sydney and Auckland in November/December.