I think I can safely speak for my fellow headmistresses when I say that this year has been a non-stop whirlwind of epic proportions! Since last October we've taught ten classes, with three still to come before the year is out. When we launched The Blogcademy in August last year we didn't know if anyone would actually want to come, so the fact that today we're announcing our SECOND world tour is pretty damn exciting indeed!
If you have no idea what I'm harping on about, here's a little reminder. The Blogcademy is a two-day workshop for bloggers and small business owners that I host with the amazing Gala Darling and supremely talented Shauna Haider. Hop over to theblogcademy.com where you can find out all about our curriculum and what we teach, get answers to your frequently asked questions and read some testimonials.
THE TOUR
The wait is over and here we have it, our workshop locations and dates for the whole of 2014 are… (deep breath)
San Francisco
May 10th & 11th
Makeshift Society
Chicago
May 17th & 18th
We are the Barkers
Vancouver
June 7th & 8th
Soundhouse Studios
Calgary
Proudly presented by Calgary Fashion
June 14th & 15th
Hotel Le Germain
London
July 22nd & 23rd
Curtain Road Studios
Berlin
July 26th & 27th
Agora Collective
Amsterdam
August 2nd & 3rd
The Thinking Hut
New York
September 27th & 28th
Venue TBC
Miami
October 5th & 6th
Venue TBC
Sydney
November 29th & 30th
Studio 2204
Melbourne
December 3rd & 4th
The Establishment Studios
Auckland
December 6th & 7th
Venue TBC
OMG.
Booking your ticket to any of the classes couldn't be simpler – click the relevant city link above and register using PayPal. You can either pay the full amount upfront or we offer various instalments plans (don't be shy, just drop us an email if you'd like to pay in smaller increments!)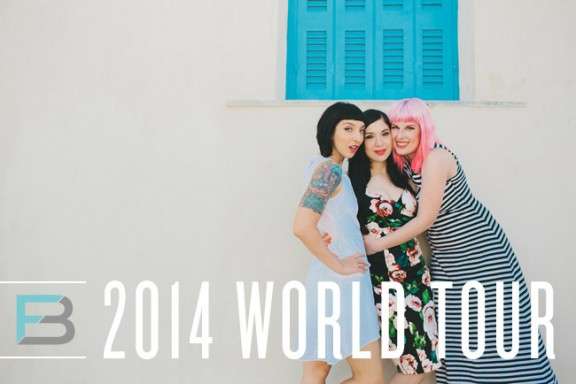 Sponsors
In each city we'll be looking for photographers and videographers to capture the magic and independent businesses to fill those famous goodie bags! If you have a décor company, you make delicious cakes and treats or you run a photo booth – we want to hear from you too.
Becoming a sponsor couldn't be easier, just check out our one sheet and media pack and get in touch.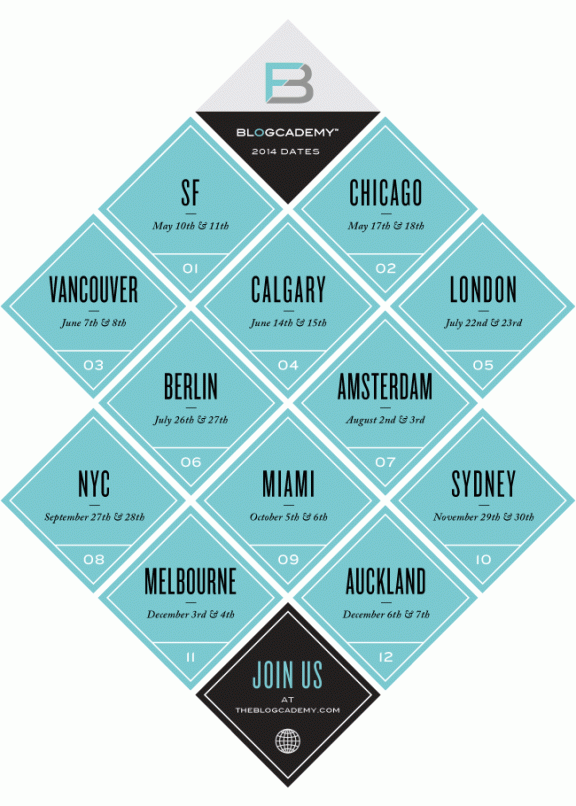 2014, here we come!