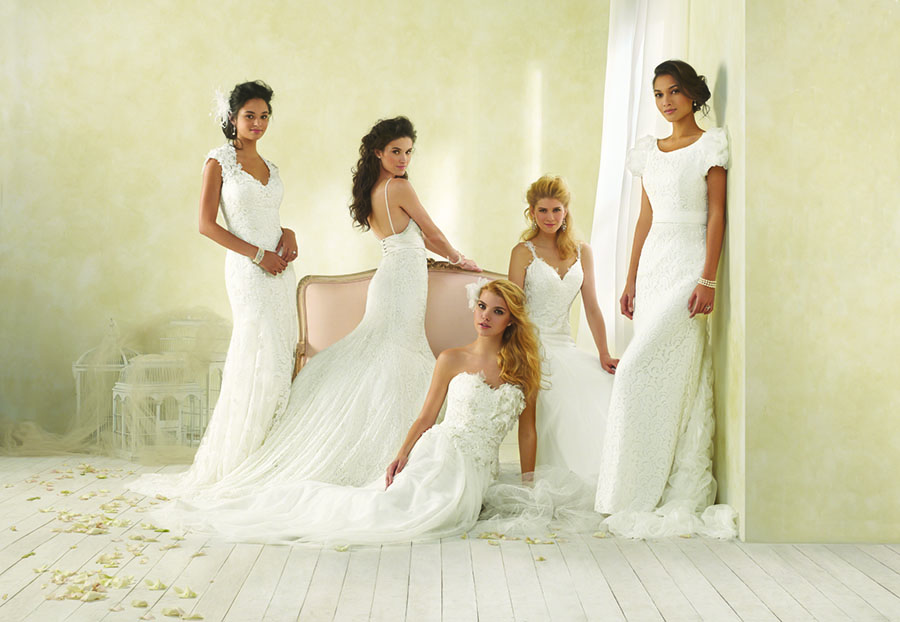 Alfred Angelo, America's oldest and largest family-owned and operated bridal company, was founded by Alfred Angelo Piccione in Philadelphia. Since 1933 they have been designing wedding attire for brides of all tastes, styles and budgets. So when they got in touch asking if I'd like to showcase some of their quirkier styles on my blog, I jumped at the chance. After all, that's what I do best!
Their range is extensive (250 dresses and counting!) so it really wasn't that difficult for me to find dresses that would please even the pickiest of alternative brides. Oh I do love my job.
Rock Princess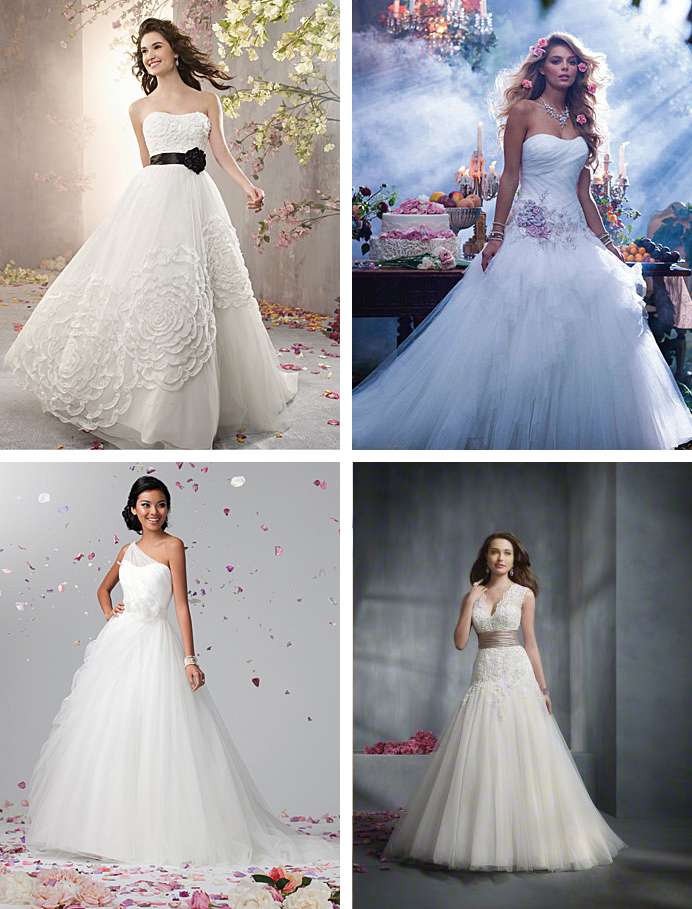 Clockwise from top left: Style 2369, Style 238, Style 2243, Style 2388

Even the most Rock n Roll amongst us do sometimes dream of being a princess for the day – there's no shame in that! If a big beautiful ballgown is what you're after then feast your eyes on these beauties. Add some Alexander McQueen skull suede pumps, a Butler and Wilson skull tiara and oddles of black leather jewellery and you're ready to rock my friend.
Boho Babe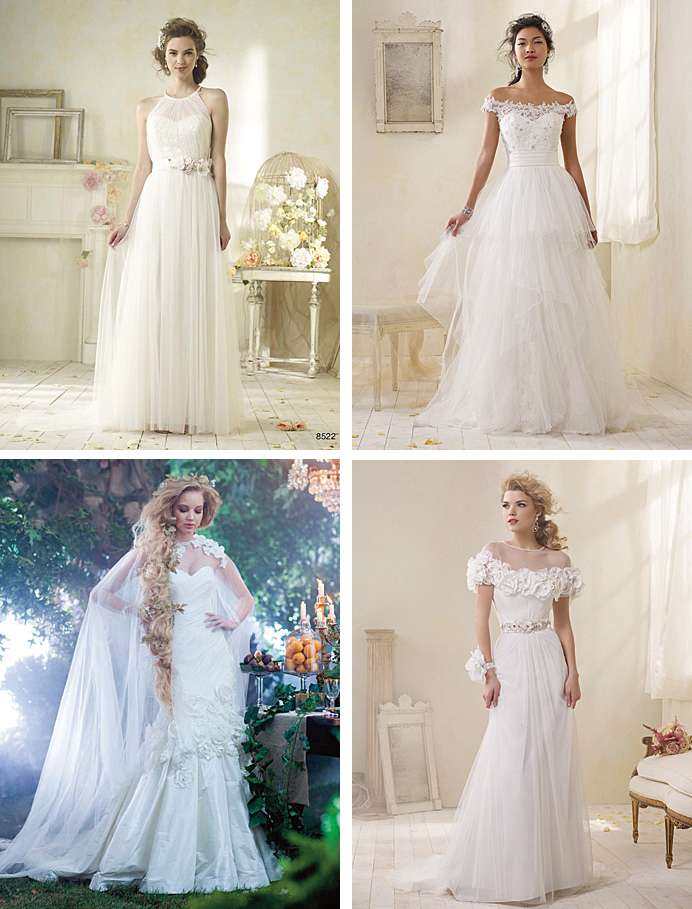 Clockwise from top left: Style 8522, Style 8506, Style 8503J, Style 234
If frollicing in the forest or garden is more your style, then these boho-inspired creations are sure to be right up your alley. Go barefoot, thread real flowers into your hair and get married under a big, beautiful oak tree!
Retro Beauty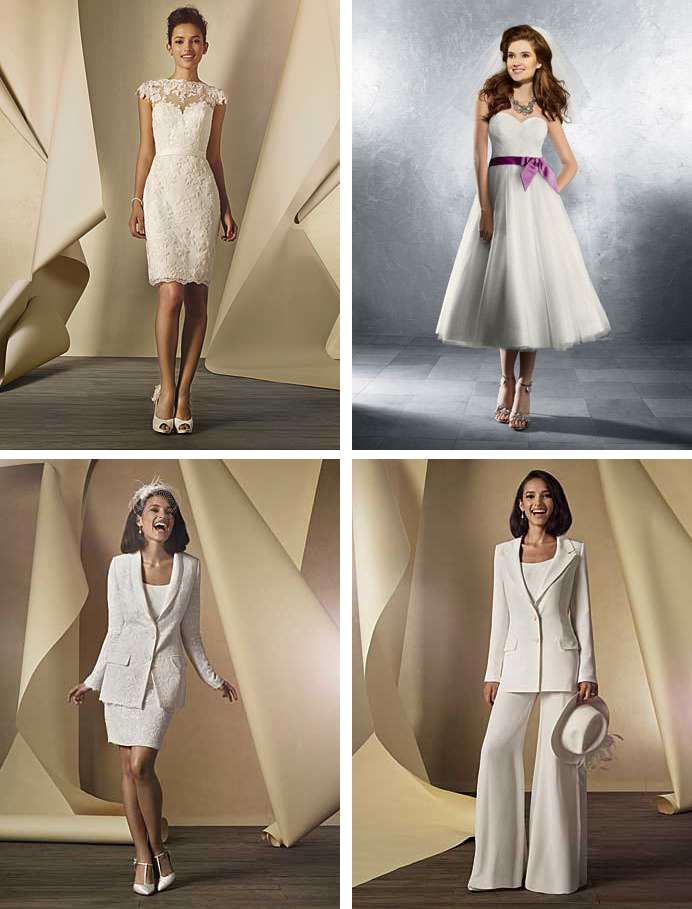 Clockwise from top left:  Style 2428, Style 2212T, Style 2425, Style 2426
If you feel like you were born in the wrong decade then these designs harping back to a by-gone era are sure to send your heart a-flutter.  From styles emulating those popular in the 50s, 60s and 70s, you're sure to find something that's just perfect for you and your retro wedding (and hello, I need to see more brides in trouser suits please!)
Backyard Budget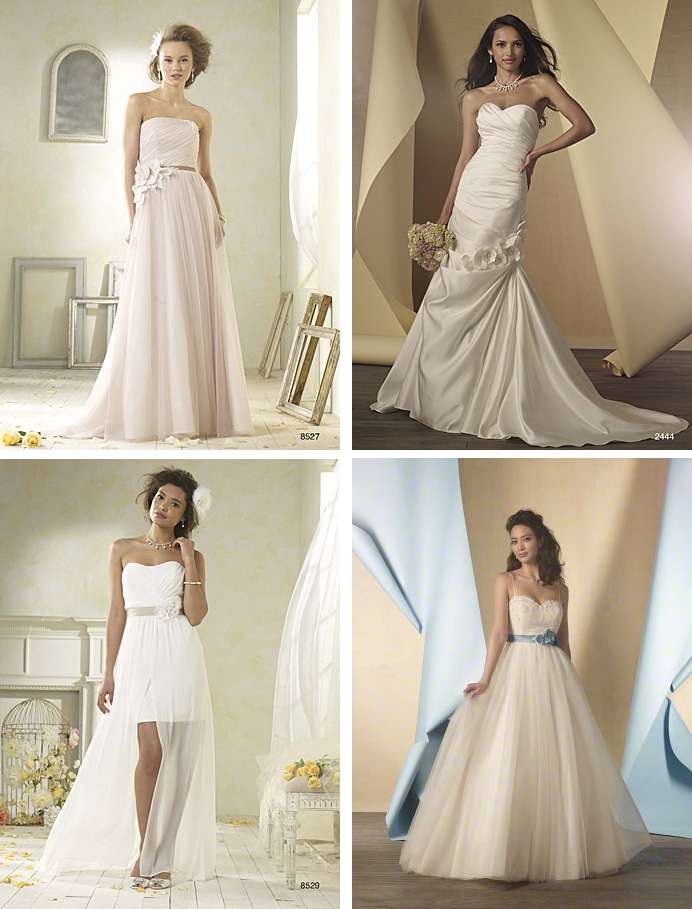 Clockwise from top left: Style 8527, Style 2444, Style 2446, Style 8529
If budget is a big consideration then fret not – Alfred Angelo bridal dresses start from just $399! All the dresses above are under $479 and are totally and utterly beeeeautiful.
Gothic Glamazon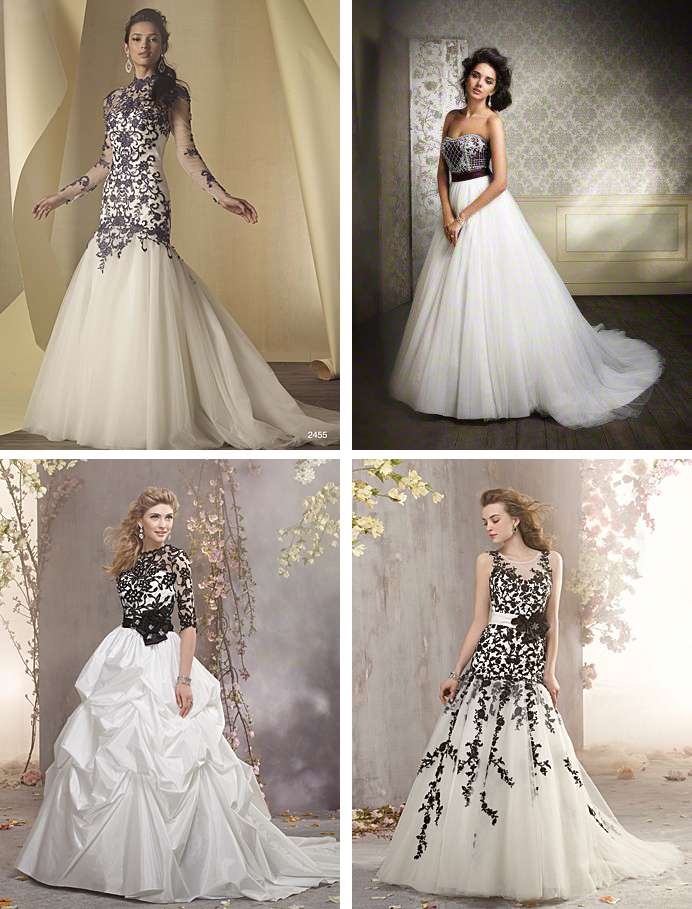 Clockwise from top left: Style 2455, Style 890, Style 2368, Style 2371J
If you'd like to bring a bit of gothic glamour into your wedding then Alfred has it covered! With 62 colour options available throughout their range, these black tipped beauties are sure to satisfy even the most hardcore amongst you. Accessorise with a black veil or headpiece and your favourite New Rock boots!
Plus Size Sirens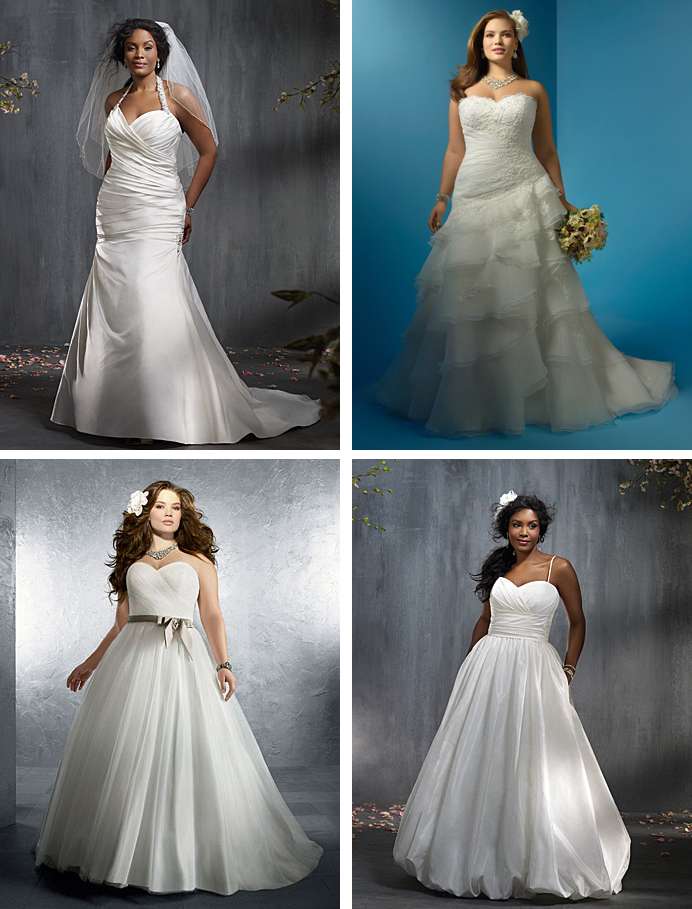 Clockwise from top left: Style 2336, Style 2123, Style 2275, Style 2212
Alfred Angelo designs gowns to suit all shapes and sizes, from a US size 0 to 26, and in short, standard or extra long lengths. Their Plus Size range (from a US 16-26) is just as extensive and beautiful as their standard size collection and they do not charge extra for the larger gowns. Hurrah!
So what are you waiting for? If those babies don't tick a hell of a lot of your wedding dress boxes for you, I don't know what will. Go forth and shop!