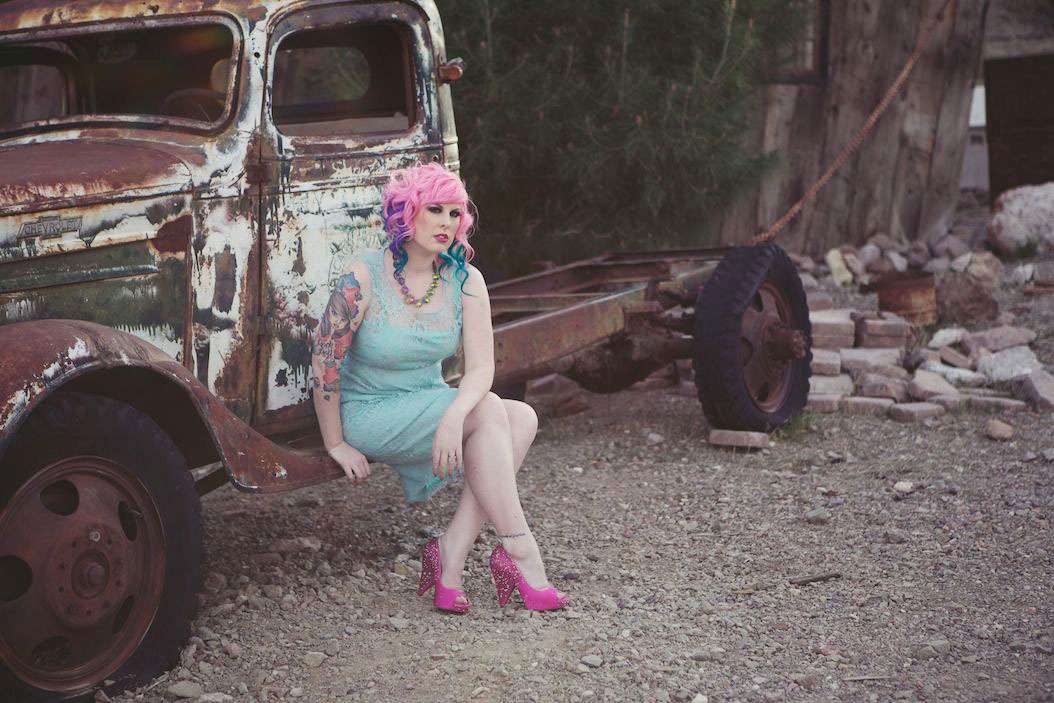 When I was engaged and started looking for wedding shoes I was quite frankly horrified at what was passing as acceptable footwear for brides. Gross, cream, satin monstrosities that cost £500? No thank you very much.
I've honestly never been much of a 'shoe girl'. I'm rubbish in heels and spend most of my life in comfortable flats and boots. However, when bridal designer Benjamin Adams contacted me to tell me all about their new line I was pleasantly surprised, nay suitably impressed with what they had to offer.
Yes, there are still the classically designed numbers in the collection, but it's the crystal encrusted babies that caught my eye! With a focus on embellishments and created from only the finest silks and leathers, these are shoes that you'll want to put up on display when they're not on your feet!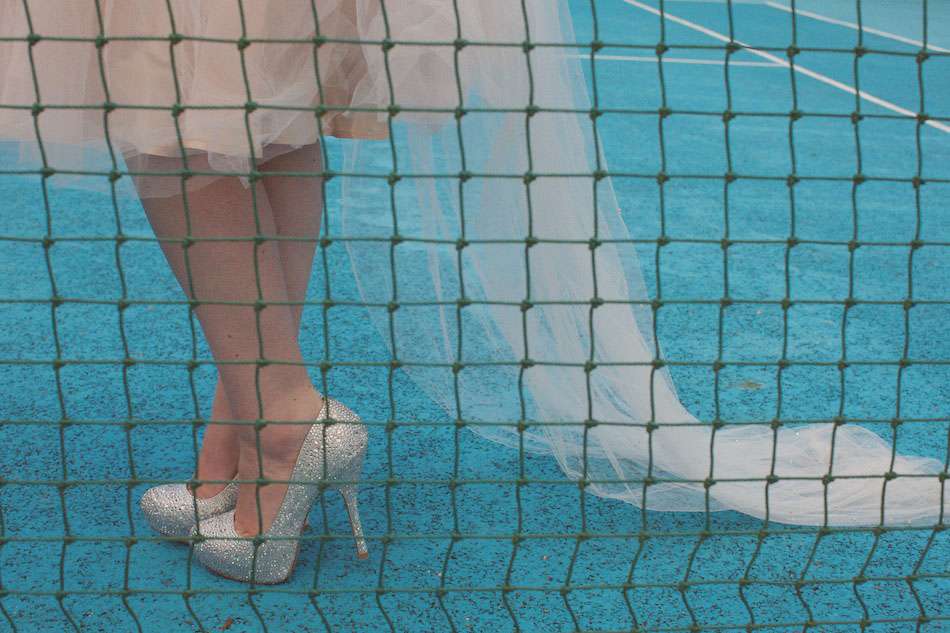 If white, silver or cream shoes aren't your bag (and let's be honest I think most Rock n Roll brides favour a pair of killer, coloured shoes!) then be sure to check out their evening line too. I actually own two pairs from the collection myself. The pink pair I wore in Vegas are called Sofia and the silver pair above, Lulu (which are also available in royal blue and shocking pink). I guess it comes as no surprise that I'm always drawn to the sparkiest ones!
Can we also please stop for one moment and give some love to these incredible Hollywood wedges? I mean goodness, they actually made my eyes pop out of my head. The Rio pumps are just too gorgeous for words, the Las Vegas boots are just begging to be debuted at a Vegas elopement and these cute Memphis ballet flats would be perfect for a girl who loves to sparkle but still wants to dance the night away in comfort!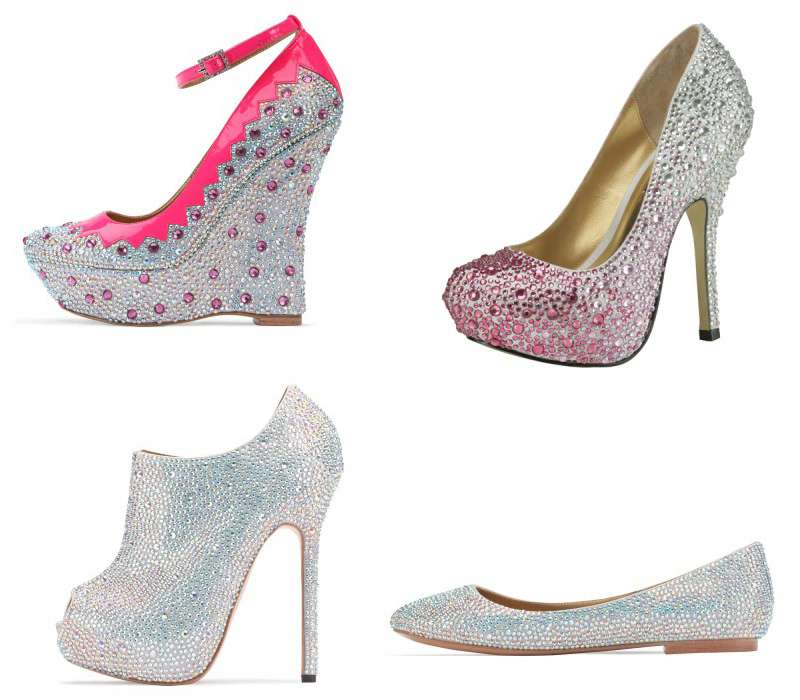 Let's not beat around the bush though, these are not cheap shoes. Prices range from £139 – £450, but quite frankly, for what you're getting I don't think that's too ridiculous at all. If you're are a card carrying shoe obsessive, than when else can you honestly justify splashing out on your dream pair other than your wedding day!?
Are they the most comfortable shoes I've ever worn? Certainly not. But are they the most fabulous? Undoubtedly.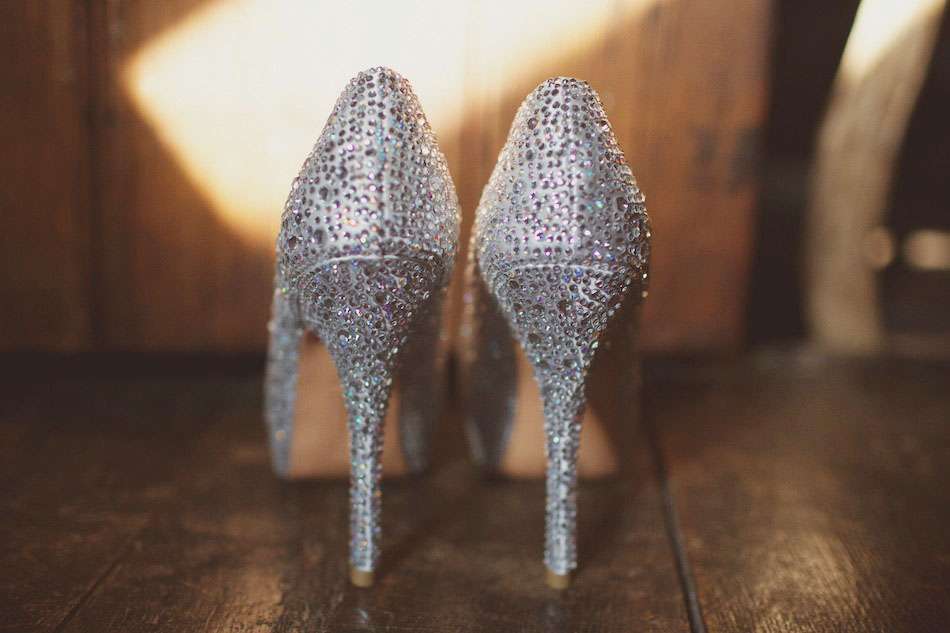 Reader Discount
As if that's not enough bling to convince you Benjamin Adams would also like to offer all readers of Rock n Roll Bride an exclusive 10% discount on any shoes for sale on their website. To qualify simply enter the code BADISC10 at the checkout. Discount valid until 21/02/2014. UK shipping only.
So tell me, which are your favourites?