If there's one thing in competition for my love of all things sparkly, its anything with a skull on it… much to my mother and my husband's dismay! I'm not sure where this slightly macabre fascination came from but if there's something in a shop in the shape of a skull I am instantly drawn to it.
I don't like ugly or hyper realistic skulls mind, just the pretty ones in candy colours or covered in glitter. I know you understand.
If there's someone in your life with the same weird obsession, I'm sure you'll be able to find them a gift from this collection. I'll have one of each please.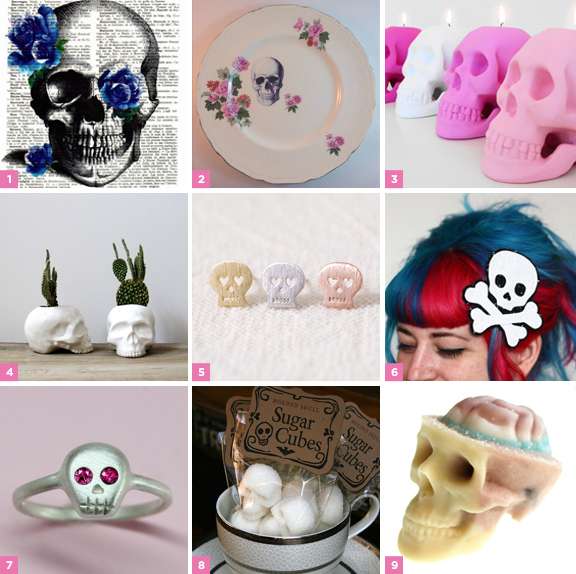 1. Victorian skull art print 2. Skull dinner plates 3. Skull candle holders 4.  Ceramic skull planter 5. Heart eyed skull earrings 6. Glitter skull and crossbones hair clip 7. Ruby eyed skull ring 8. Skull sugar cubes 9. Chocolate skulls with candy and cranberries
I don't even like chocolate but those chocolate skulls are freakin' cool. Happy Christmas shopping guys.