If there's one thing I love more than glitter, warmth and skulls its cats! I am an unapologetic, fully-fledged and card carrying crazy cat lady. Plain and simple. Any gift with a feline face on it and I'm as happy as happy can be.
Who's with me?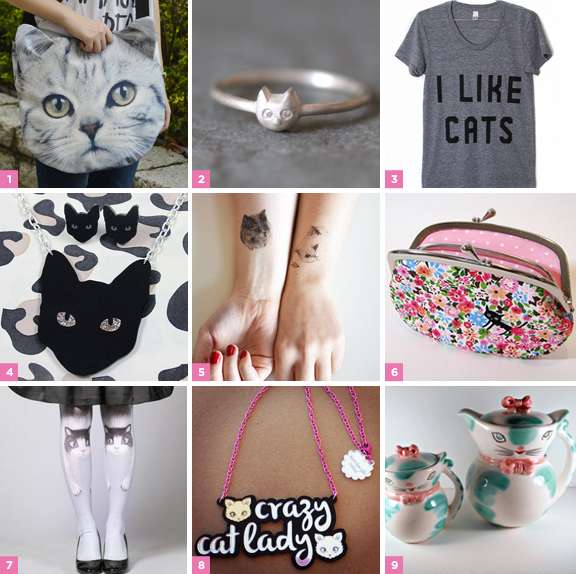 1. Cat portrait tote bag 2. Sterling silver and diamond kitten ring 3. I like cats tee-shirt 4. Cat earring and necklace set 5. Cat temporary tattoo 6. Flower and cat wallet 7. Blue kitty tights 8. Crazy cat lady necklace 9. Vintage cat teapot and sugar bowl
So tell me, what's on your Etsy Christmas wish list?