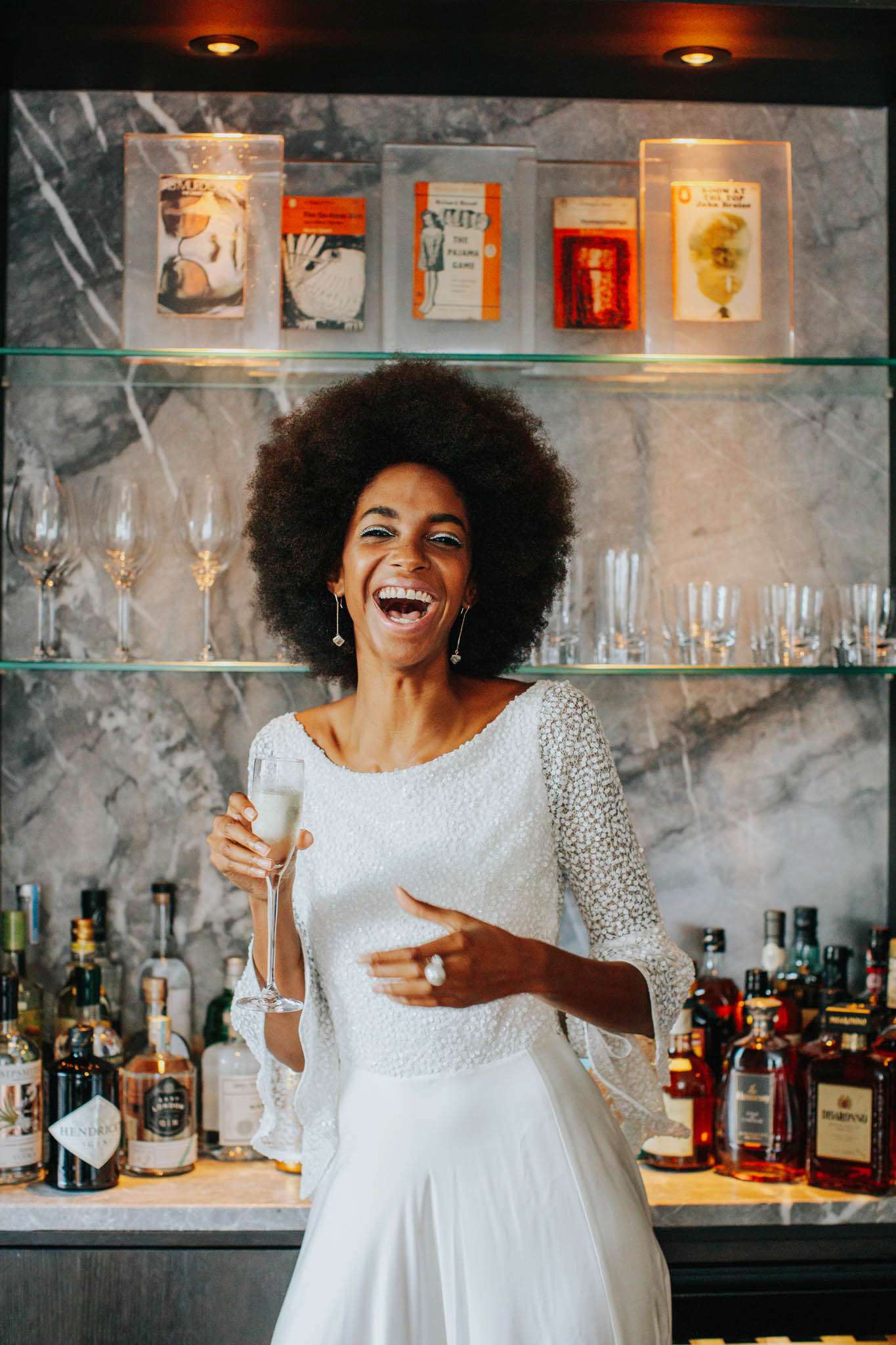 Like it or not, 'tis officially the season, which I'm sure even the Scrooge-ist among you can get on board with after the year we've all had! We thought we'd take this opportunity (all in the name of research and work of course) to put together the ULTIMATE gift guide for rock n roll brides… If you love our website and our magazine then you're sure to find some gifts to add to your own Christmas list, or ya know, to give to someone else that you love who has similar (excellent) taste to you.
We're all for self-gifting as a form of self-love, so if you're a 2020 bride who's had to postpone and needs a little pick me up, or you're a fiancé here desperately searching for ideas to buy your bride-to-be, look no further.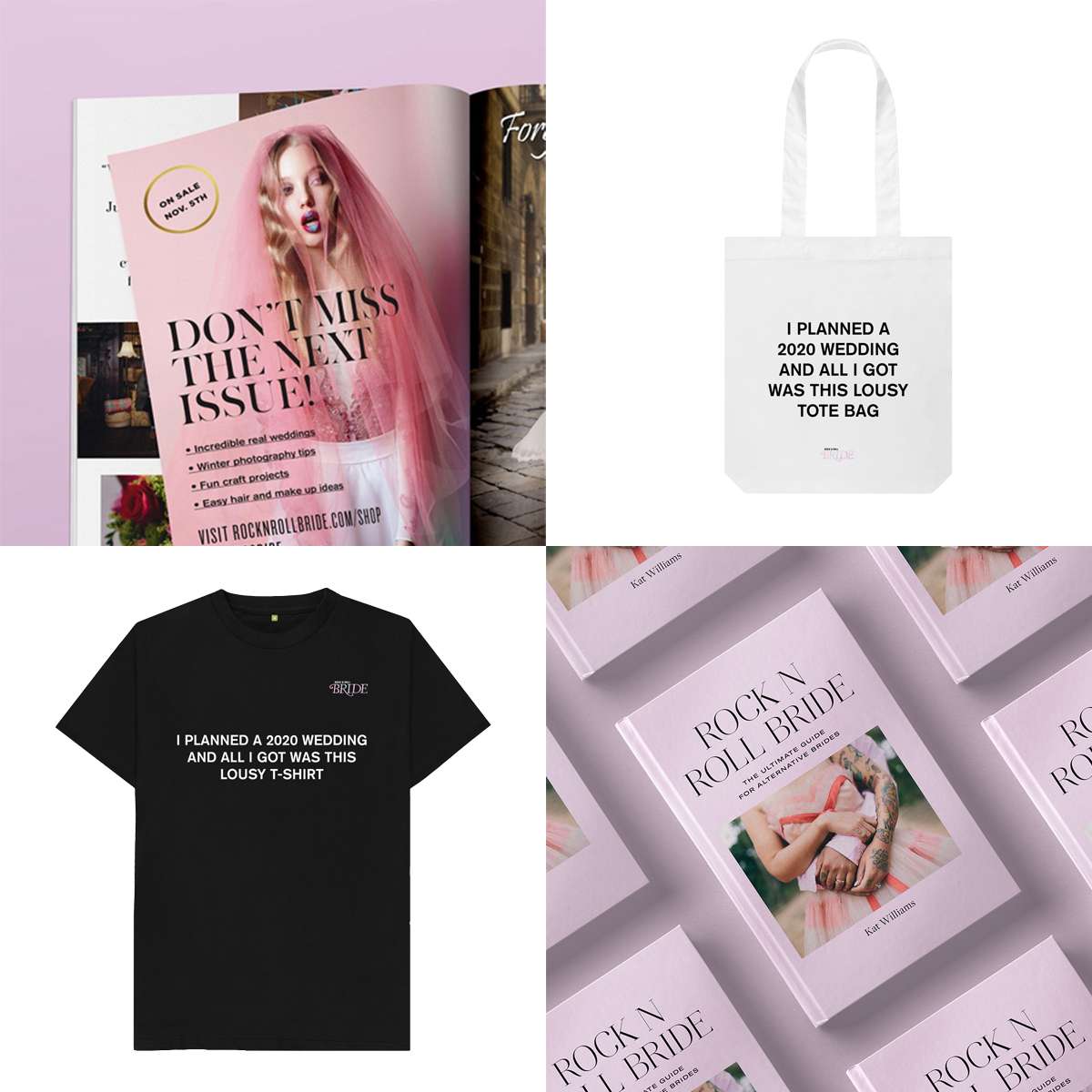 For Rock n Roll Brides
Ok, shameless self-promotion alert, but we'd be crap at our jobs if we didn't direct you to the plethora of Rock n Roll Bride goodies up for grabs for any bride-to-be! A magazine subscription would be the gift that keeps on giving until she ties the knot, or if you're at the beginning of your wedding planning journey, Rock n Roll Bride: The Ultimate Guide for Alternative Brides by our editor Kat Williams would be a great place to start AND she'll even sign it for them!
If you're buying for a 2020 bride, hopefully she's in the place to smile about all the postponing by now (damn you COVID!) so a t-shirt or tote to commemorate the year that should have been is bound to get a few laughs (side note, should we update this design with something more hopeful for 2021 couples? Let us know!)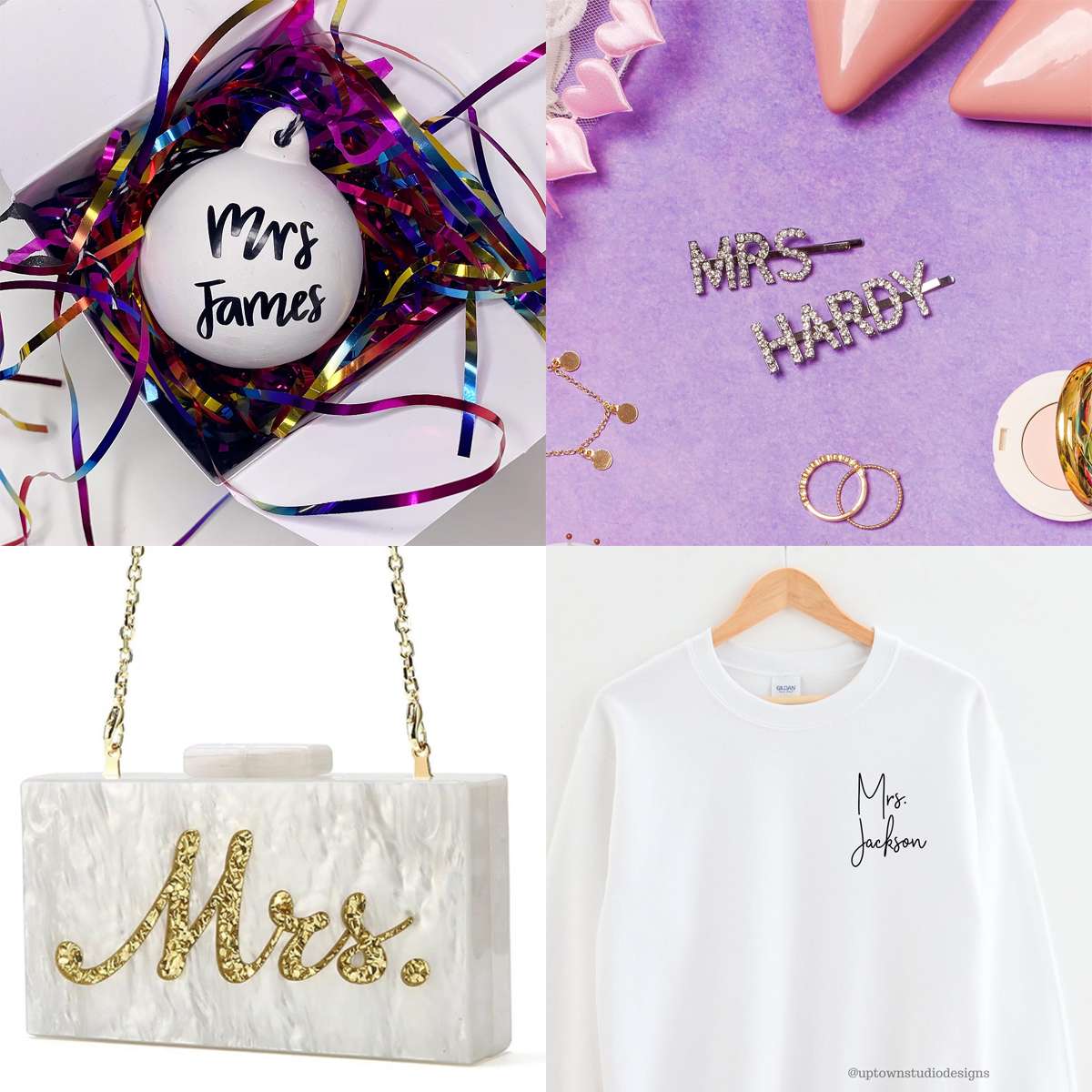 For the Sentimental One
A personalised bauble to hang on their tree would make a lovely gift for a new bride or bride to be, and these by Ivy Oak Designs are particularly gorgeous. Crown and Glory's personalised bobby pins are great for hen-dos and evening receptions alike. A lovely clutch like this design from Adoro London would also fit the bill for accessorising future festivities, and a personalised sweatshirt would be cute for getting cosy in.
Create your special Star Map with Under Lucky Stars. Star Maps show the unique alignment of the stars in a place and time chosen by you.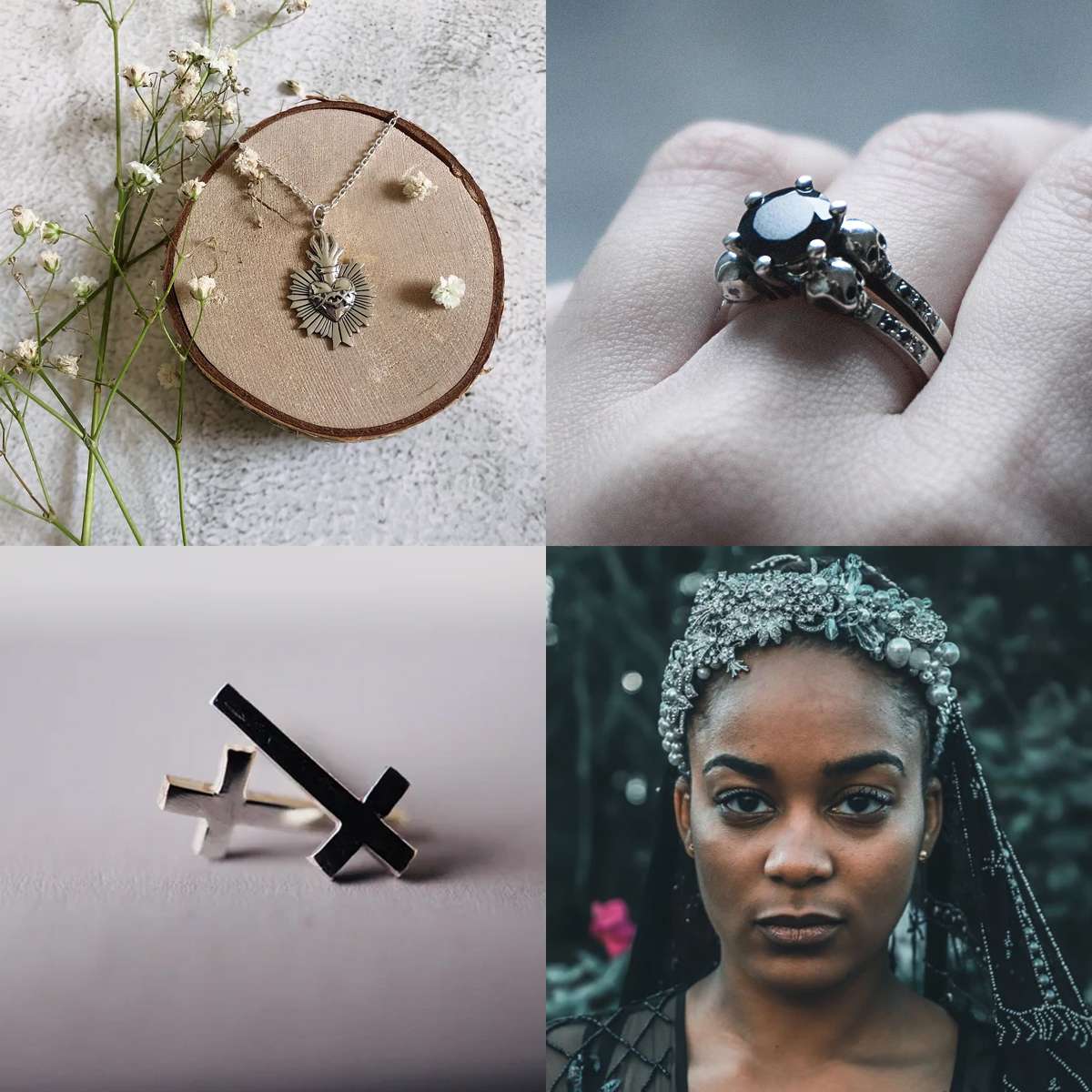 For the Goth One
If you've found yourself at Rock n Roll Bride, chances are you, or the bride you're buying for, likes things on the touch of the dark side. Welcome. Anything by The Wilted Rose Club is bound to fit the bill, we particularly like this Sacred Heart necklace. If you have a bit more to spend, KIPKALINKA is your go-to place for dainty skull rings and things – time to upgrade that engagement ring, perhaps? These inverted cross earrings by Kigoi are entirely handmade using 925 sterling silver (and a bloody bargain to boot!) Finally the Dorcas Halo by Saint Beth would make a gorgeous gift for any aspiring punk rock princess.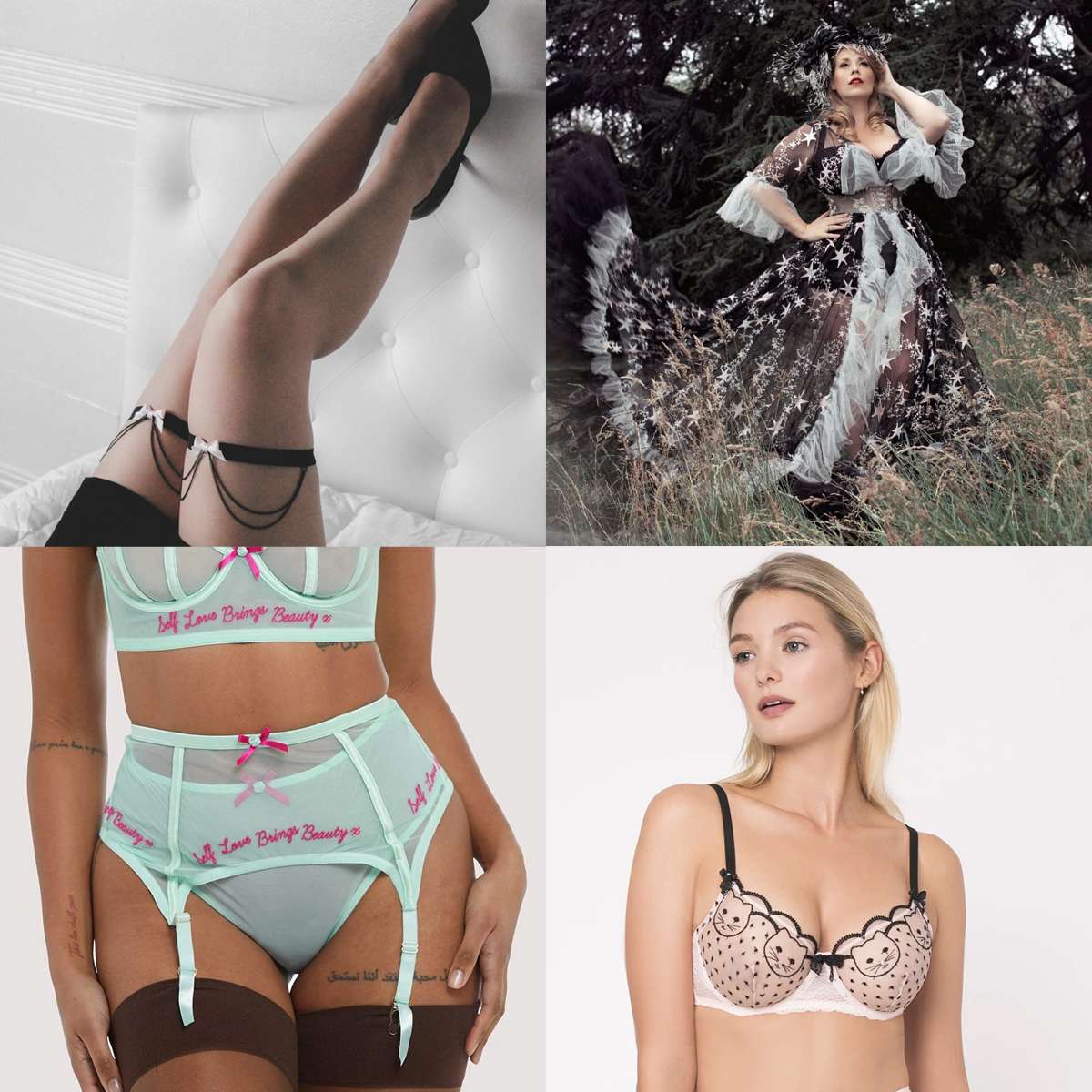 For Lovers
Who doesn't love new lingerie? Bought with the intent of wedding night knickers or 'just because', Tyes by Tara have got all your kinks covered. Rosie Red Corsetry are Rock n Roll Bride faves, and for the first time they're offering a very special price on their signature pin-up robes! We're big fans of the Felicity Haywood x Playful Promises range and couldn't agree more with their slogan 'self love brings beauty'. Mimi Holliday is another good place to go if you like your smalls on the cute side, and they go up to a GG cup.
For Rainbow Babes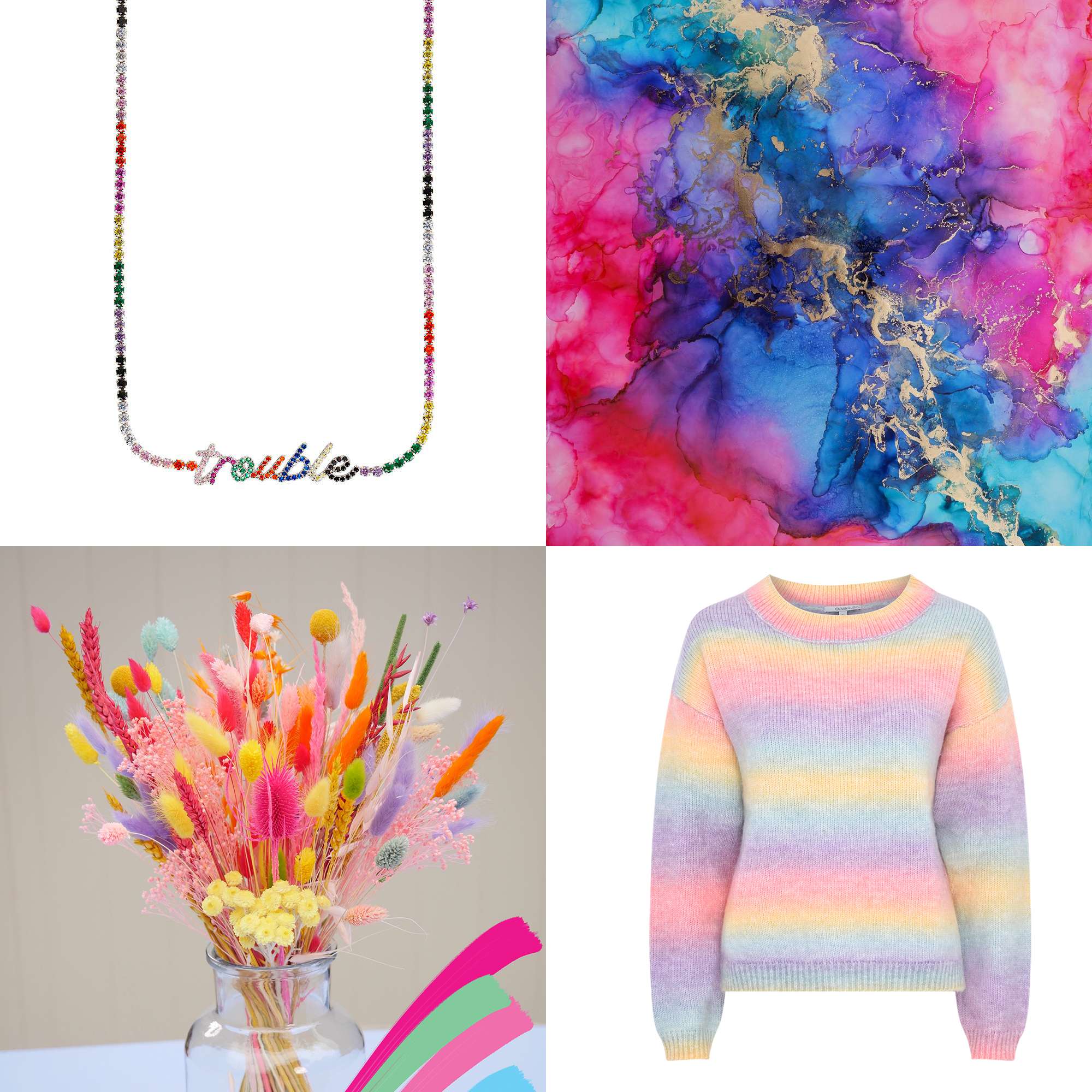 Is it even a Rock n Roll Bride feature if it doesn't include rainbows in one form or another? Laurie Lee's new jewellery collection is all kinds of epic and this Trouble necklace is a must-own. Or, how about a custom piece of art from Your Own Beautiful Life? She can creates her one-off pieces in any colours your heart desires. No rainbow-lover's wardrobe is complete without a piece of Oliver Rubin in it and this ombre jumper is making our hearts sour and this bunch of Happy Blossoms baked blossoms is a bouquet that will last way after the festive season is over.