Festival weddings were big in 2012, huge in fact. Then 2013 rolled around and the idea exploded with more tents, tipis and rock concert weddings filling my inbox than ever before. And from the comments and emails that I still get from you guys on a daily basis, I think it's safe for me to say that this idea really isn't going anywhere for 2014 brides and grooms. It seems that more of you than ever are channelling your inner festival-goer and planning a wedding to reflect that.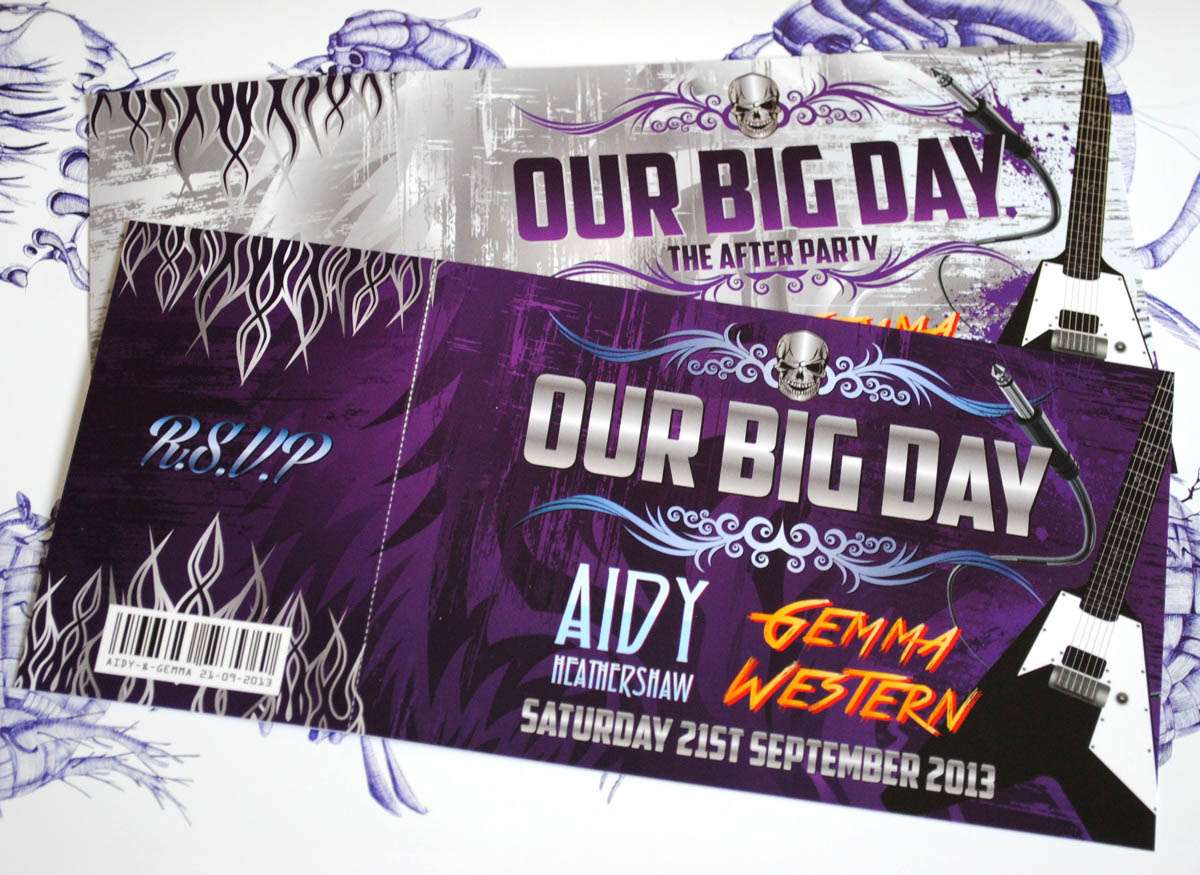 Which is why I was thrilled to recently discover Wedfest. Specialising in festival, boho and Rock n Roll inspired stationery, they are the guys to check out if you're looking for concert ticket or festival inspired invites. They do say that your invitations are the first things to really set the tone of your wedding with your guests, so what could be better than sending them a gig ticket invite to your Rock n Roll wedding!?
Wedfest offer a wide range of designs and styles throughout their extensive website. Starting with save the dates, going all the way through to table plans and thank you cards, they have something to fit in with whatever you could possibly dream up. I particularly love the idea of sending your guests lanyards and wristbands for them to wear on the day!
If you're still looking for ideas you can choose from one of their many existing designs and have it customised to suit your wedding. Alternatively, if you have a specific idea or theme in mind, they will custom design your stationery just for you!
Prices range from £200 – £500 but be sure to get in touch for a custom quote based on your requirements.