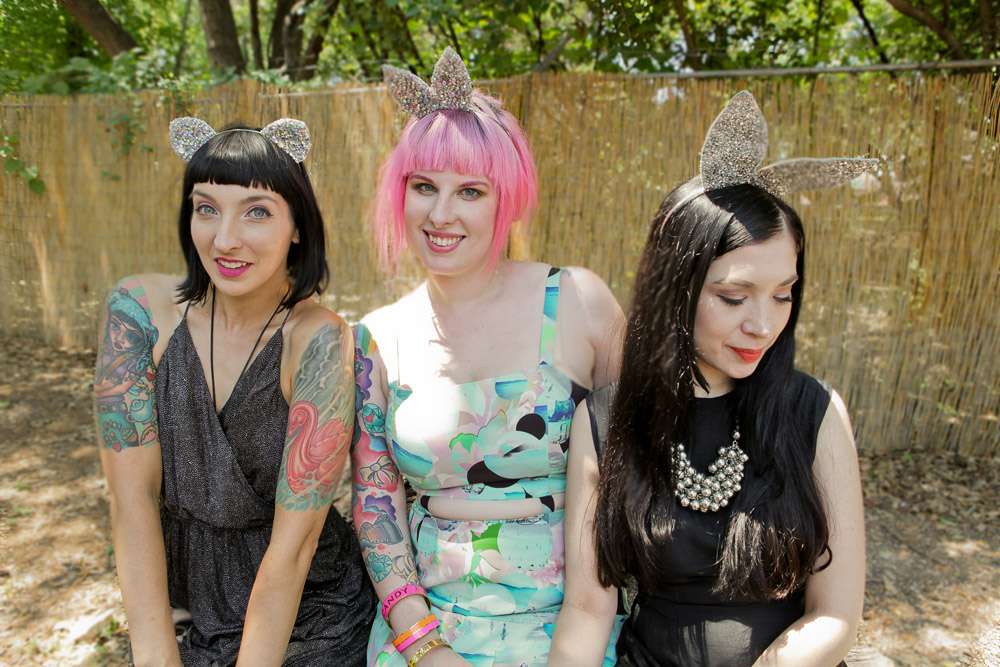 When I suggested the idea of doing a Blogcademy in Austin in August Gala and Shauna looked at me like I'd gone totally mad. " You know it will be utterly boiling down there then? It's practically on the Equator!" they replied. "Ahh ya wimps, how hot can it really be?" I responded. Well more fool me because when we stepped off the plane last week and were greeted with 40°C+ temperatures, I'm finally understood what living on the sun must feel like.
OK, so I'm exaggerating… but give me a break, I define porcelain. I'm so pale my skin is practically see-through and I wear factor 50 when there's even a hint of sunshine! The intense heat was totally worth it though, and I would have stayed all summer long to spend more time with the amazing girls (and token dude) who came to the workshop last weekend. Is it bad to have favourites? Maybe… but this class was totally up there as one of the most enjoyable so far. As our last US date for 2013 we certainly went out with a bang!
The workshop was held at VUKA, a giant co-working space near where we were staying. Although there was no natural light inside (something I wish we'd known before but oh well!) and the service from the staff was less than wonderful, the food trucks over the road and juice bar two blocks away made it the perfect spot for us. It was also huge and it was really great to have the option of using tables this time too – like a proper classroom!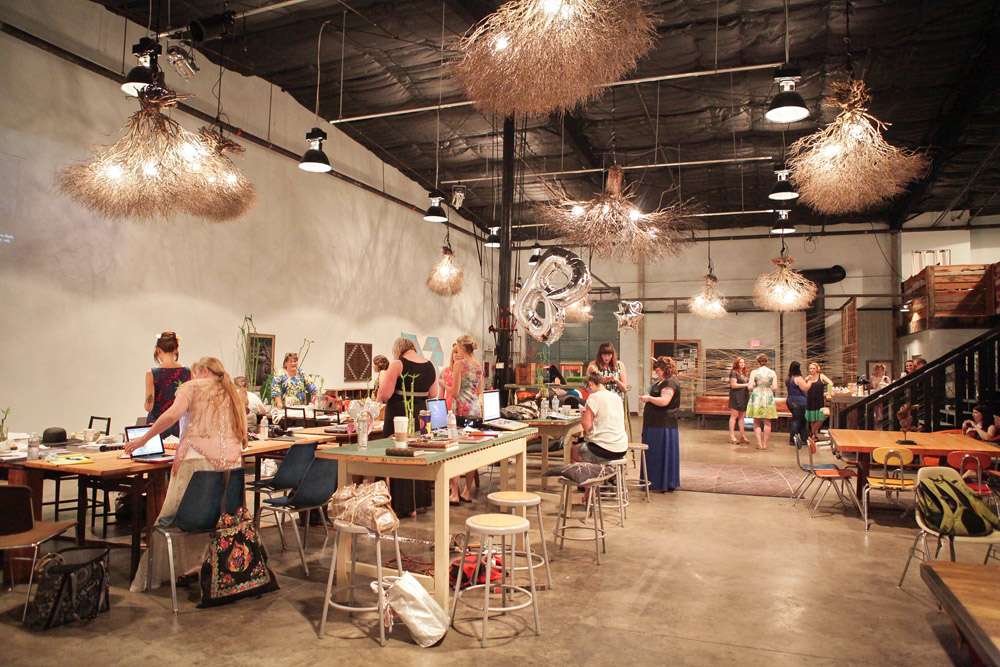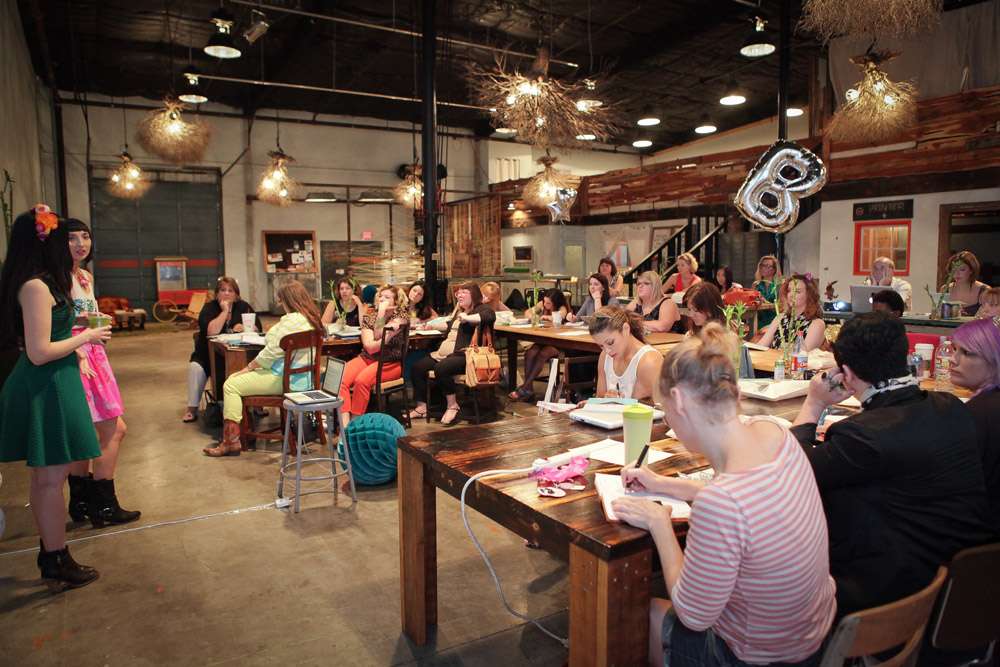 As usual, the custom city totes that each Blogcadette received were packed with useful and glittery things! We like to go from the sublime to the ridiculous with our goodie bag gifts, I mean who doesn't need a glittery pineapple to wear in their hair? This also might be my favourite tote design so far. What do you think?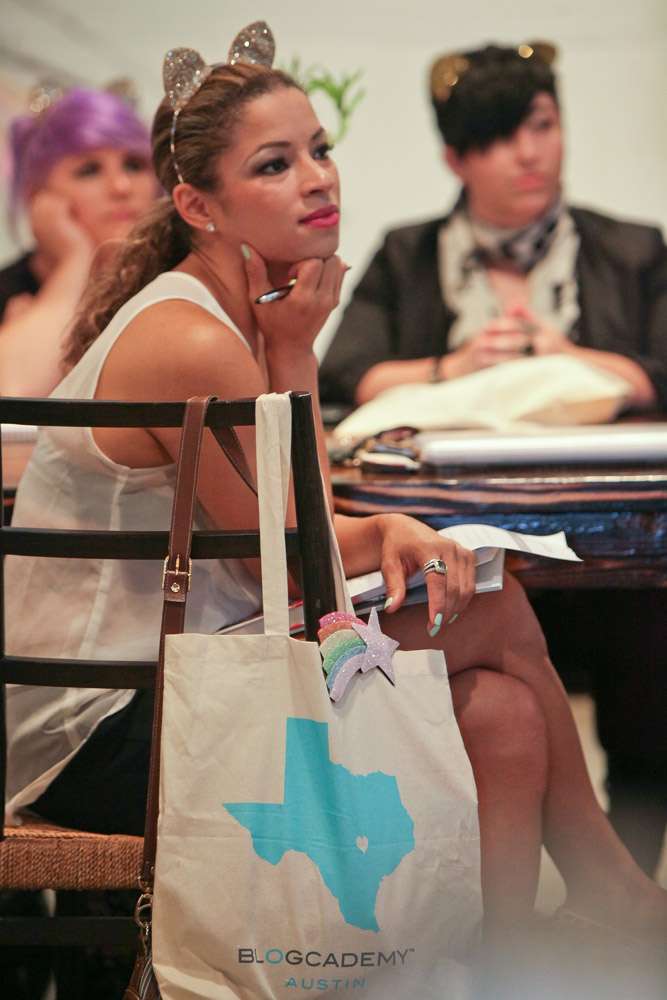 Look at all those lovely gifts!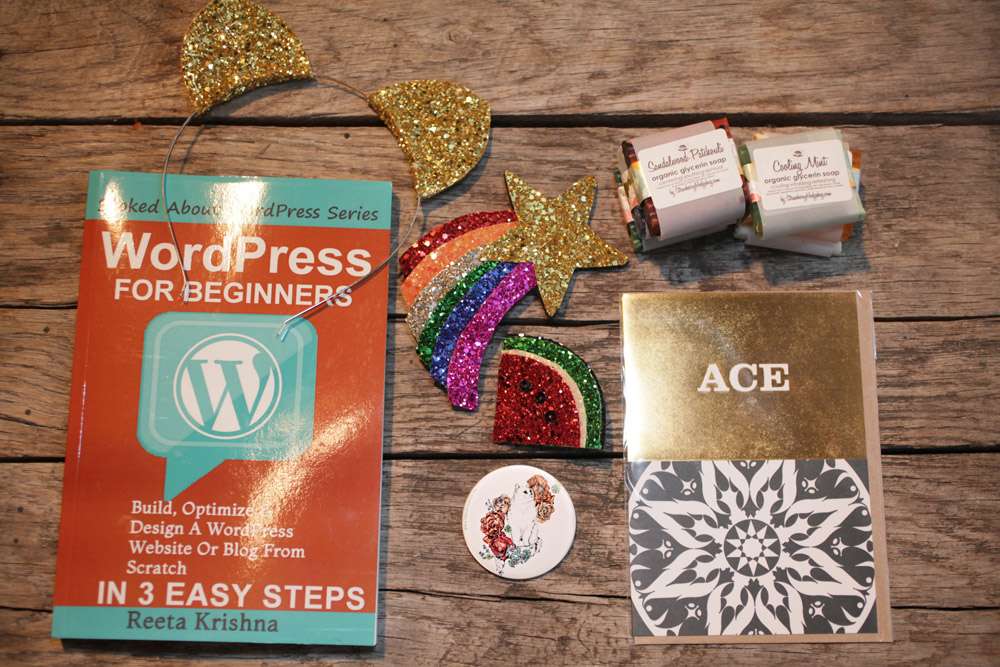 Each student receives an official graduation certificate and pin badge at the end of the second day. Our little graduation ceremony is always so much fun!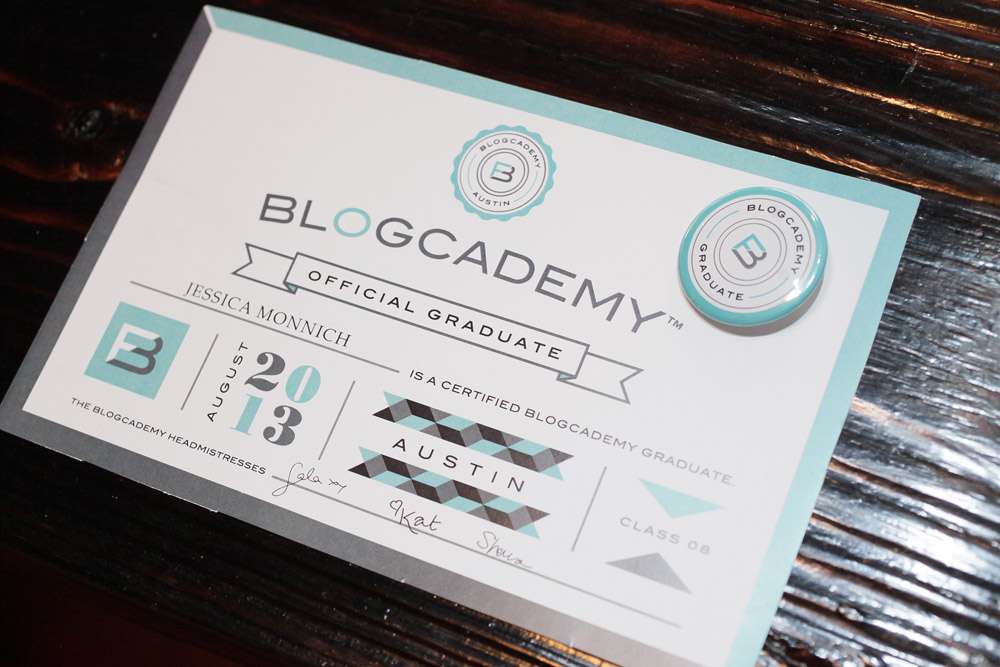 The utterly adorable handbag mirrors were from The Aviary. I obviously approved of the cat motif!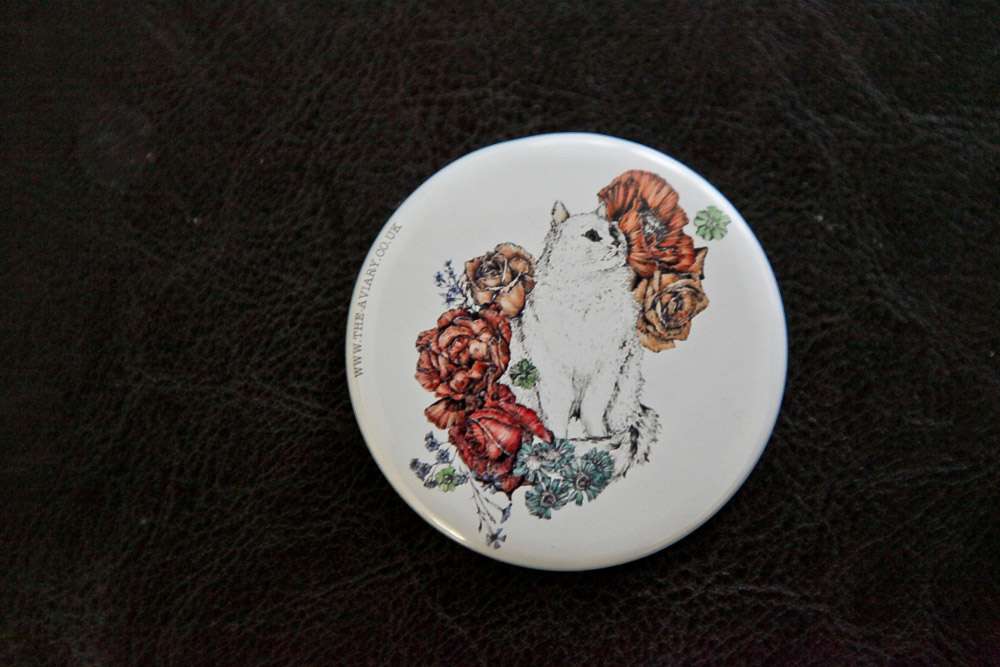 The assortment of vegan soaps from Strawberry Hedgehog smelled wonderful. Each student was treated to all six of them!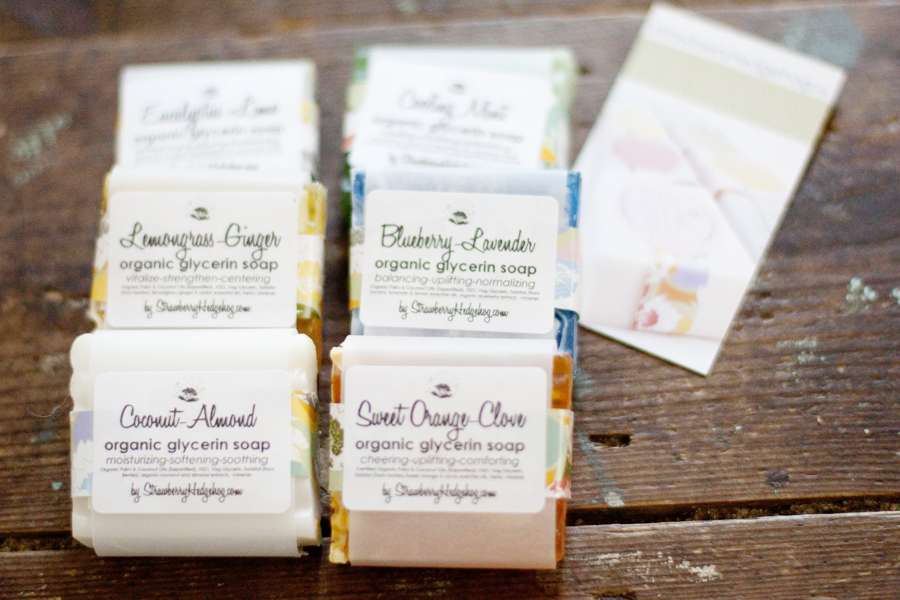 These Big Jon greeting cards are perfect for sending a little note to a loved one… or brand new blogging BFF!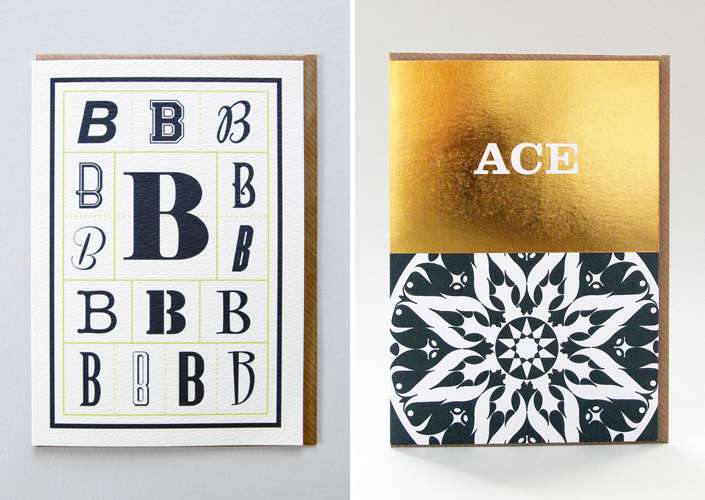 Zevia soda have provided delicious refreshment for a few of our workshops now. I love how they stepped it up with branded custom packaging this time!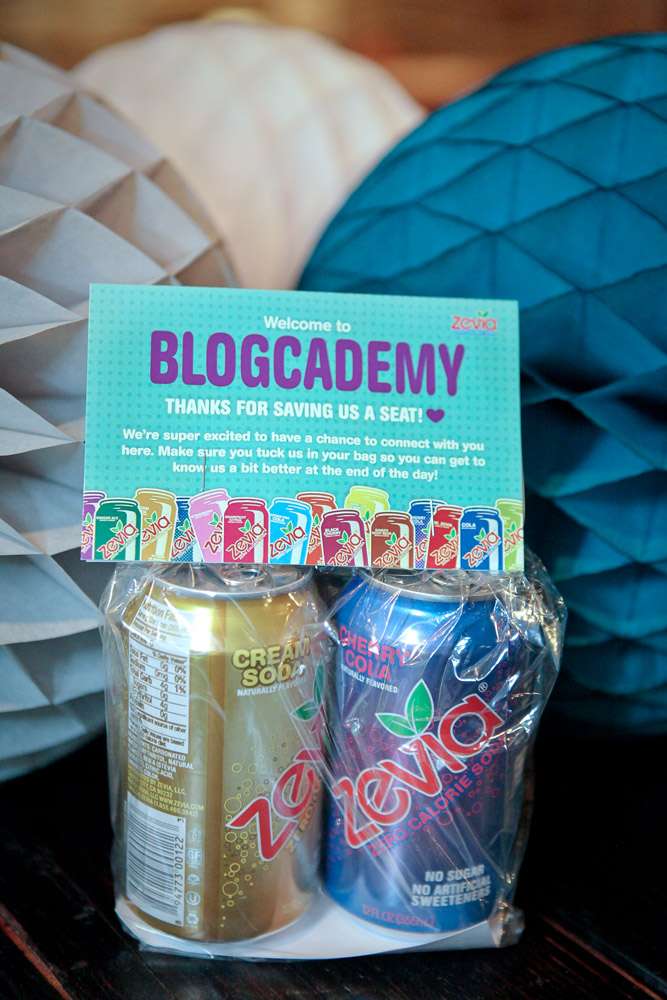 The assorted rainbow glitter hair clips were from GGs Pin Up Couture. All weekend we could hear people asking each other "which one did you get?" I spotted pineapples, rainbows, watermelons and skulls and as you can imagine, they were a massive hit!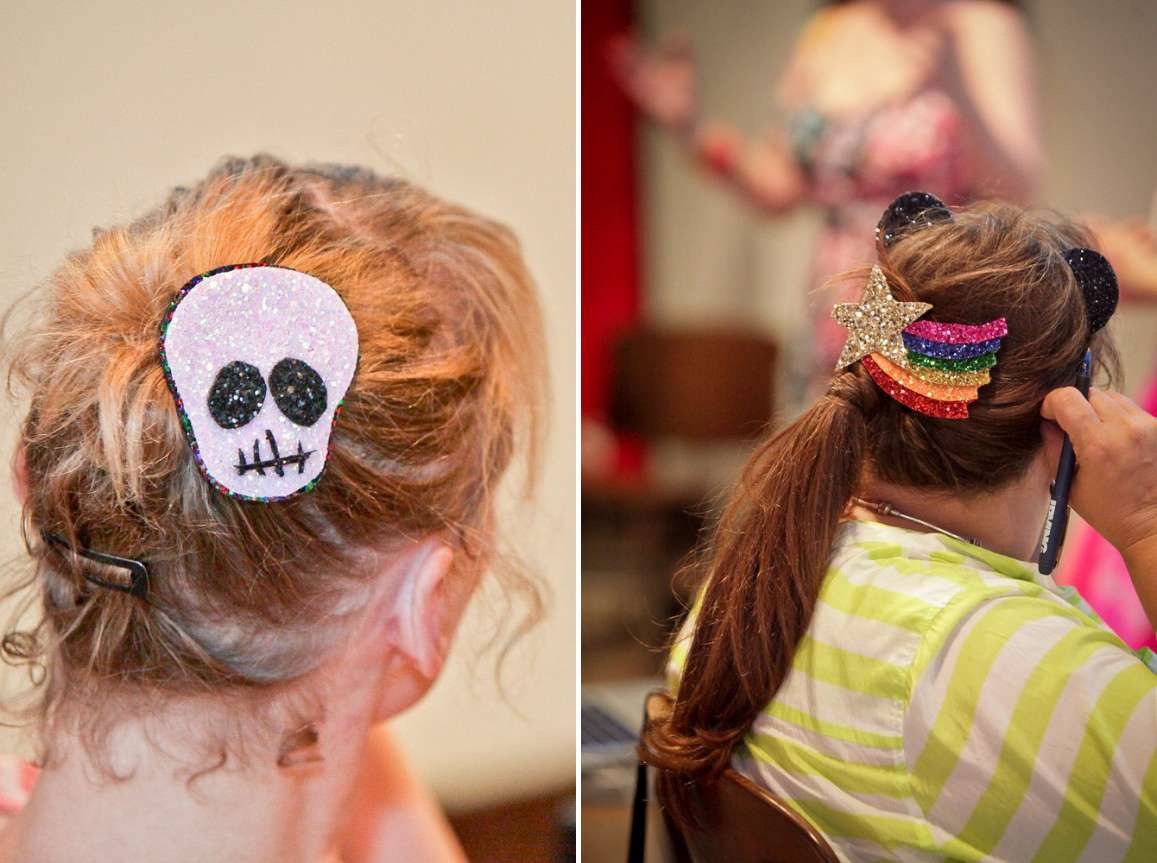 Of course The Blogcademy wouldn't be The Blogcademy without sparkly ears from Crown and Glory. This was one of the most ear-tastic classes so far and pretty much everyone wore them all weekend. Look at all those gorgeous girls and their happy, smiling faces!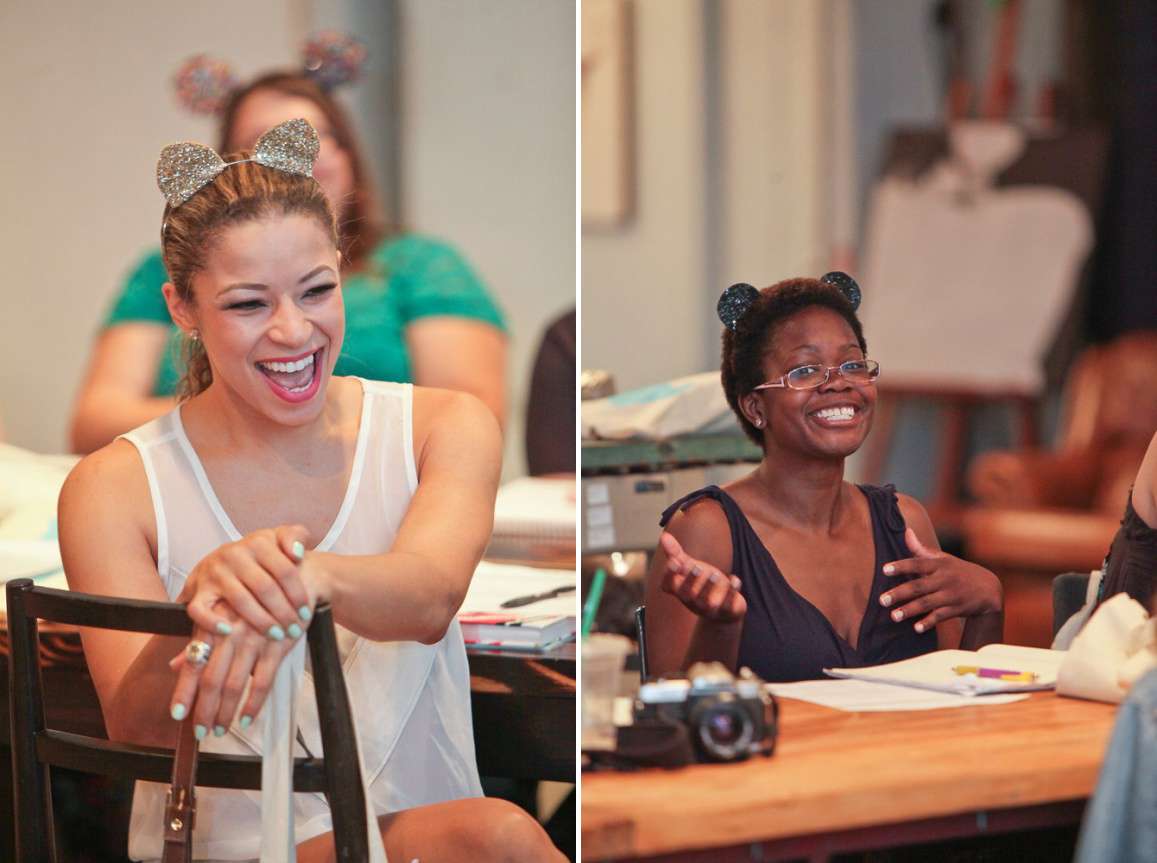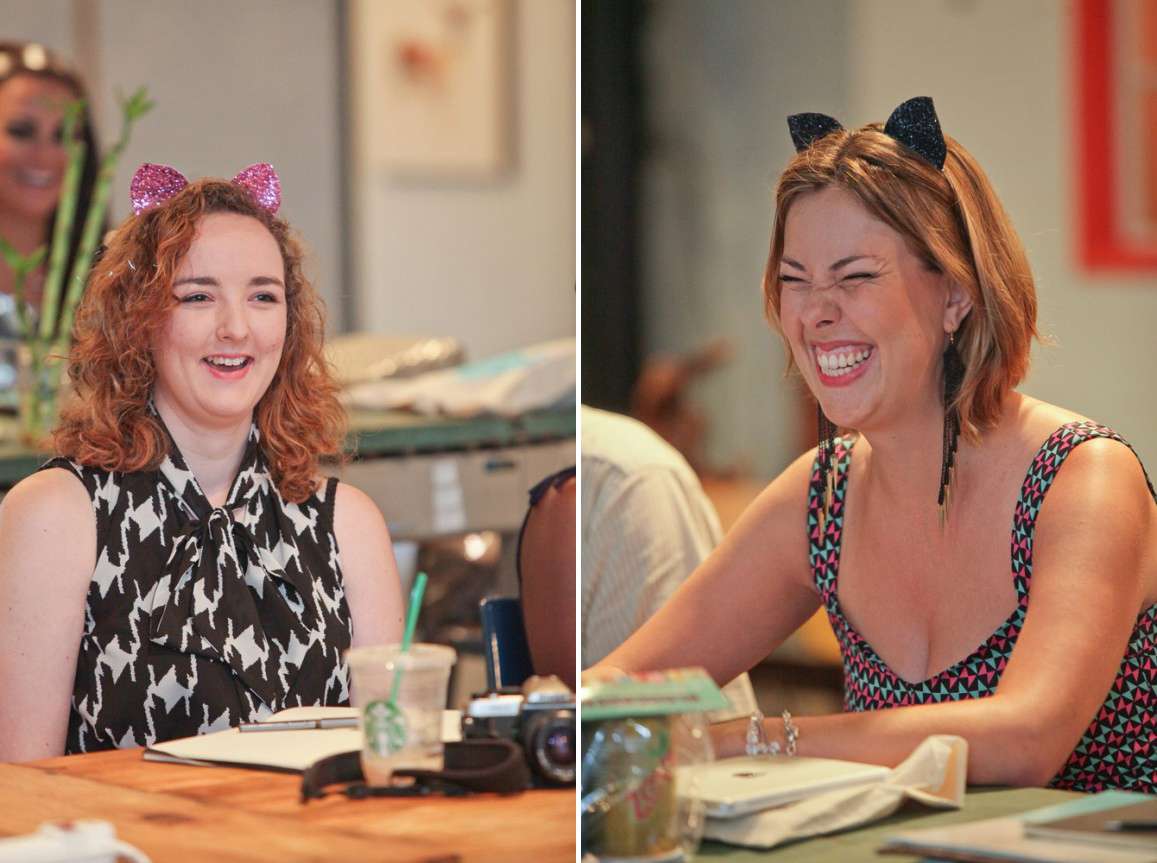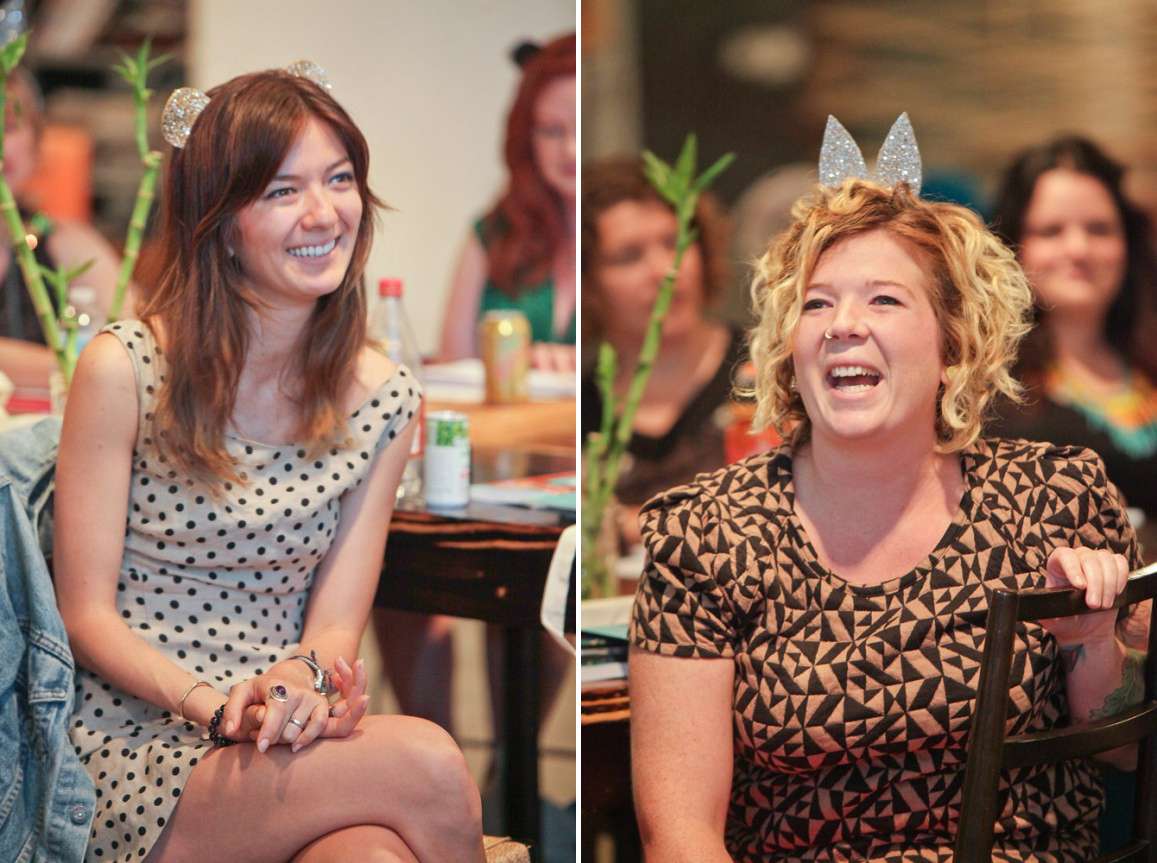 We are obsessed with Reeta Krishna's completely brilliant WordPress For Beginners book. It breaks down some of the scary sounding technical WordPress stuff and makes it crazy simple (plus, check out that perfect colour-coordination). We're so thrilled that Reeta has signed up to sponsor the remaining workshops for this year too – future Blogcadettes prepare to get your learn on!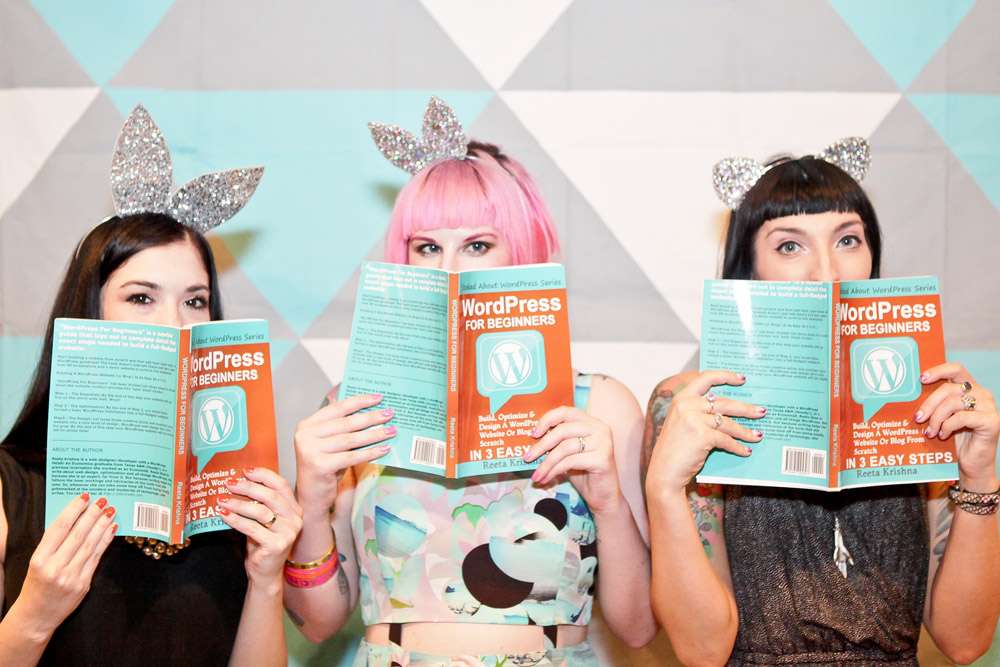 The yummy cupcakes, cookies and baked treats were sent over by Sugarmama's Bakeshop. We were on a sugar high for most of the weekend…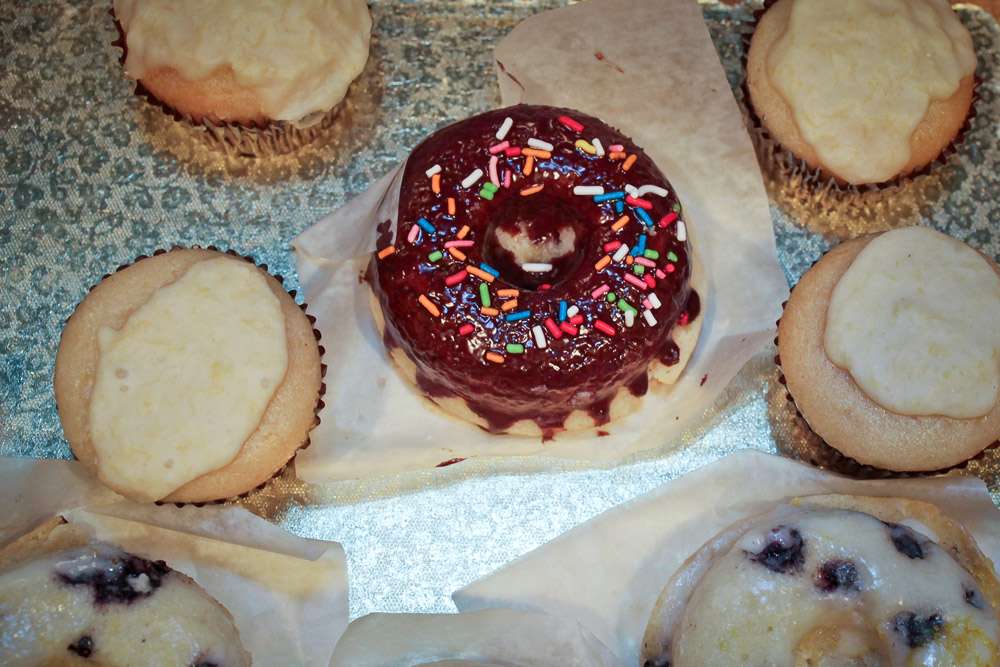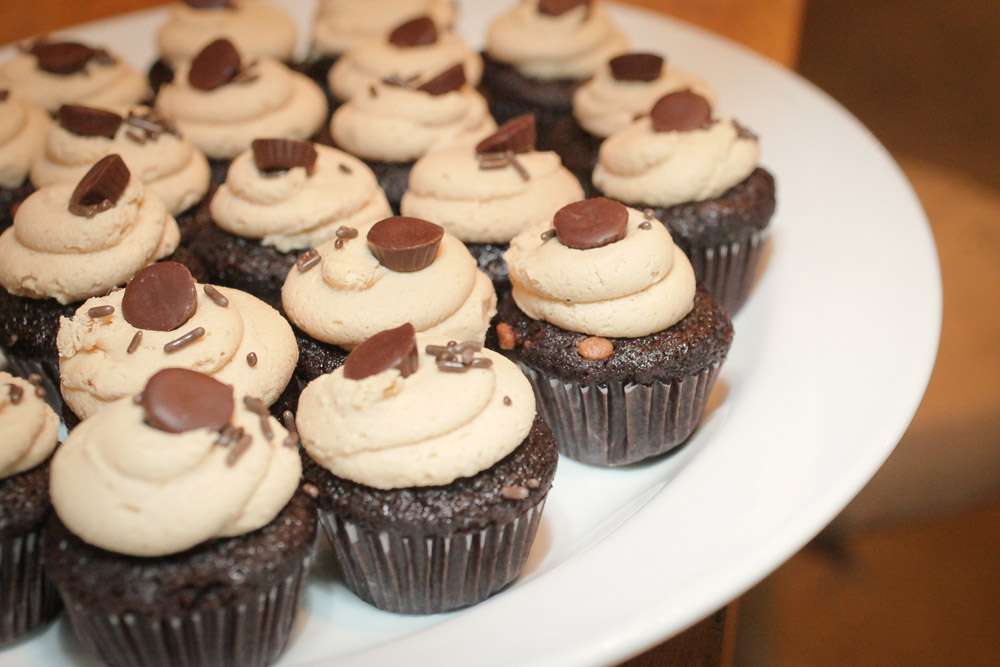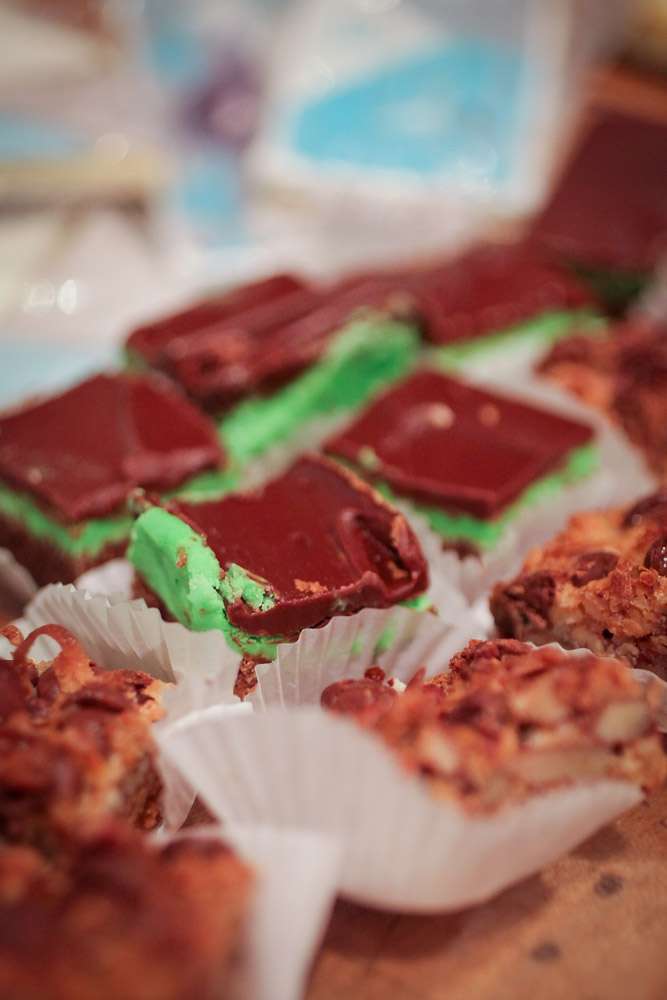 These amazing hand painted Blogcademy cookies were brought in as a surprise by Blogcadette Patti of Fine Art Bakery. How talented is she?! Amazing!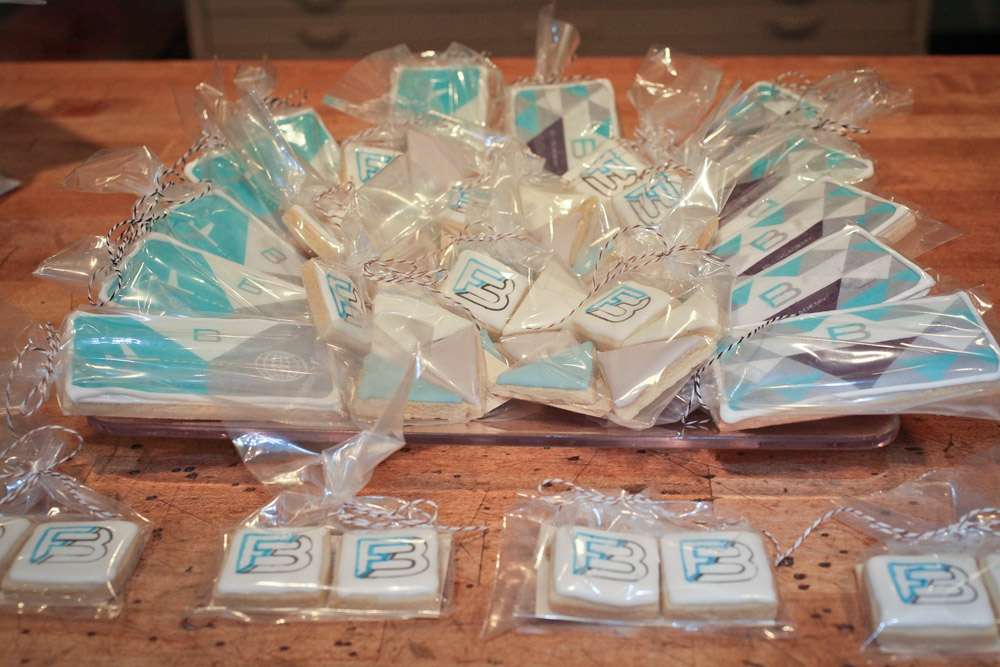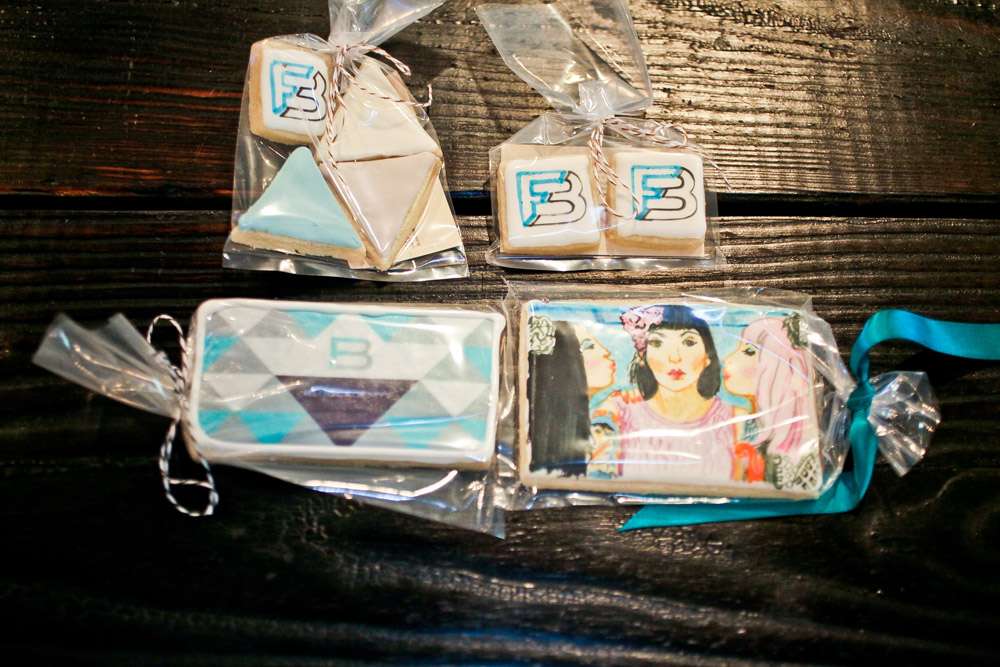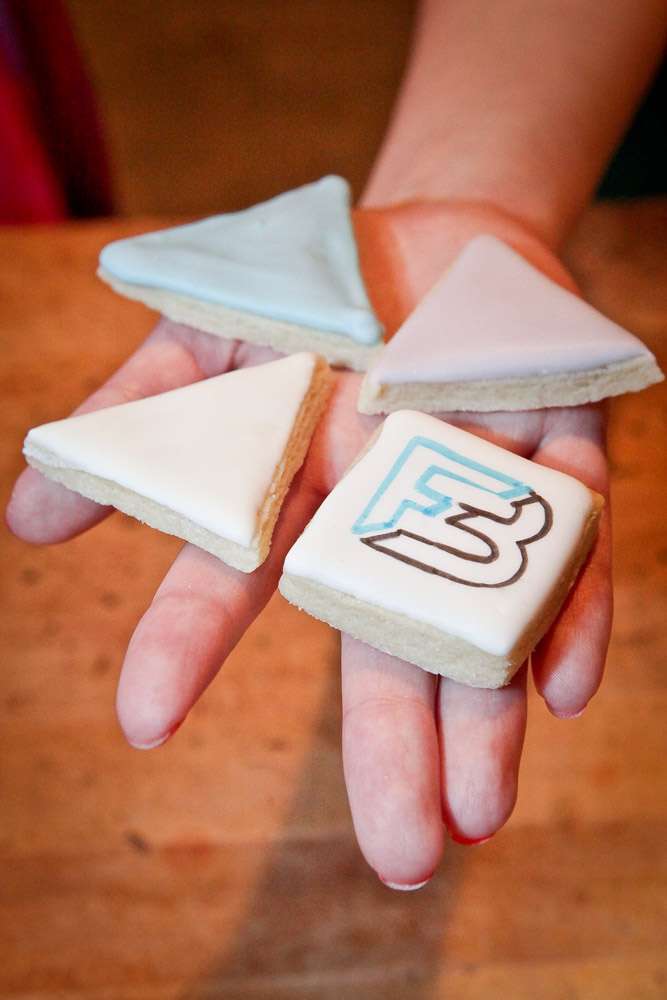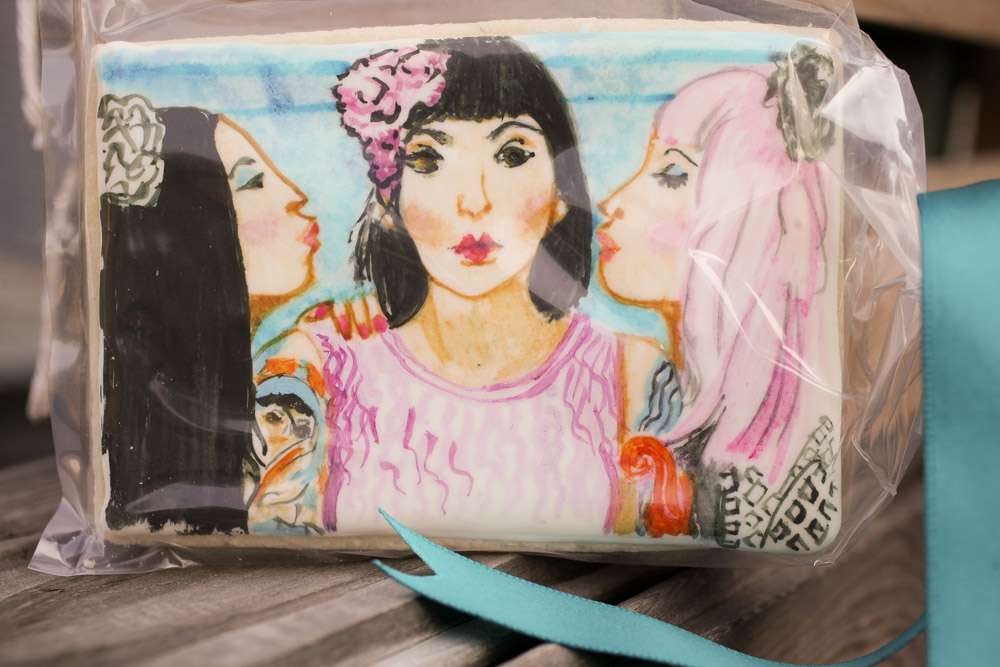 We decked out VUKA with Studio Mucci goodies. Turquoise props for days!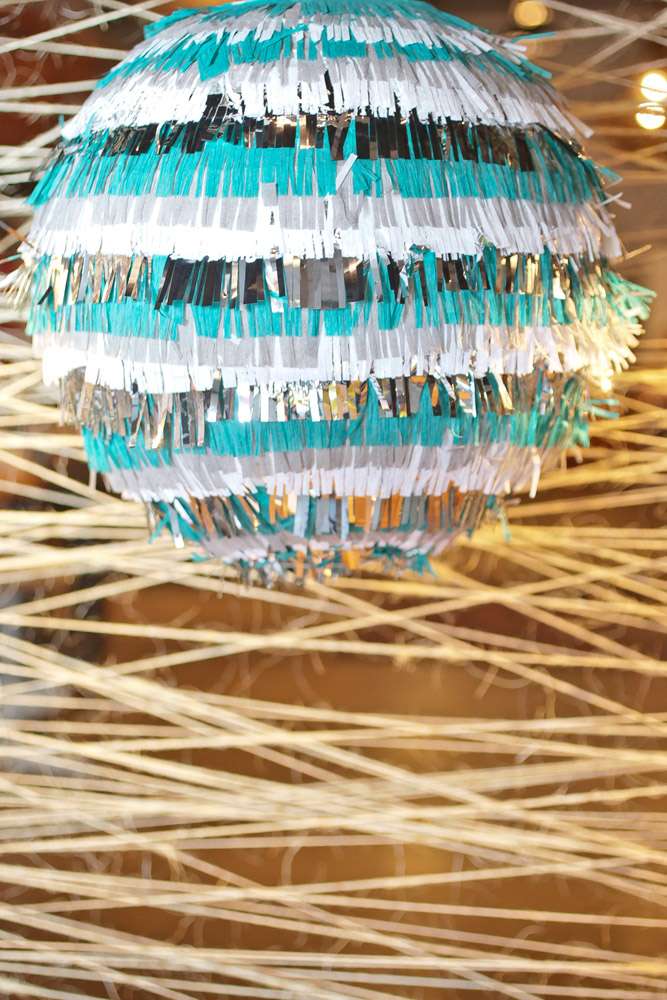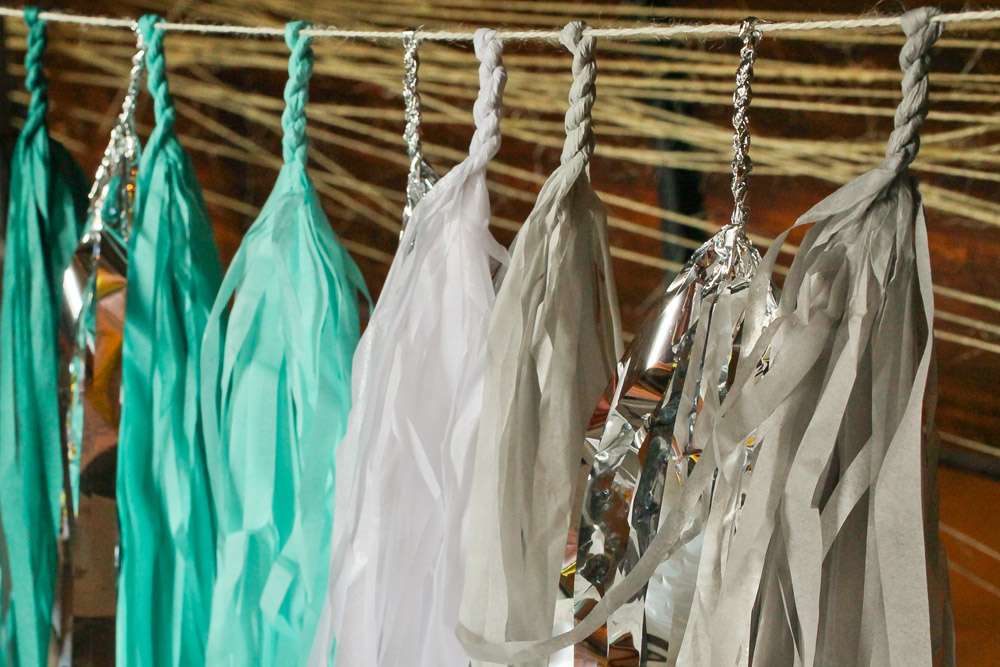 Finally, huge thank you to Jessica Monnich who came along to photograph the event.
I love all these babes endlessly, what a beautiful bunch 'o girls (and guy!) Big up to Ed to really got into the spirit of the weekend. On day one he rocked up in a shirt with glitter thread running all the way through it and on day two he rocked those gold ears like nobody's business.
What makes The Blogcademy really special is the amazing people who it allows us to meet. Kiriko sent it the following email last week and I just can't help but share it with you…
"The Monday after I got back, I took an extra day off from work with the intention of applying what I'd learned over the weekend. But what actually happened was that I wandered my apartment in a daze, feeling unfocused and melancholy. And confused about why I felt how I did. By the time my boyfriend got home from work, I was a mess! I actually broke down crying while we were cooking dinner.
Initially I thought I was just stressed about going back to my cubicle the next day. I've been debating quitting for months, and that urge only intensified over the weekend. But with some reflection, I realized that my upset was actually really positive. At The Blogcademy, I got to so clearly see the type of life that I want – one in which I am independent and totally free to create my art and help others as best I can. You provided me with exactly the tools and information I need to do this. And I got to meet and interact with so many living, breathing examples of the type of woman I want to be. I mean, I like myself and my life, but Blogcademy weekend showed me what the next level looks like – such a contrast to my current reality. But I'm really excited now that I know where I'm headed.
I needed that cathartic moment. Going to Blogcademy provided me the clarity and direction that I needed, and now my path is clear. You've equipped me with all of the information and motivation I need to make my dream a reality. I am so grateful for everything you ladies do. Someday I hope to help someone else as much as you have helped me."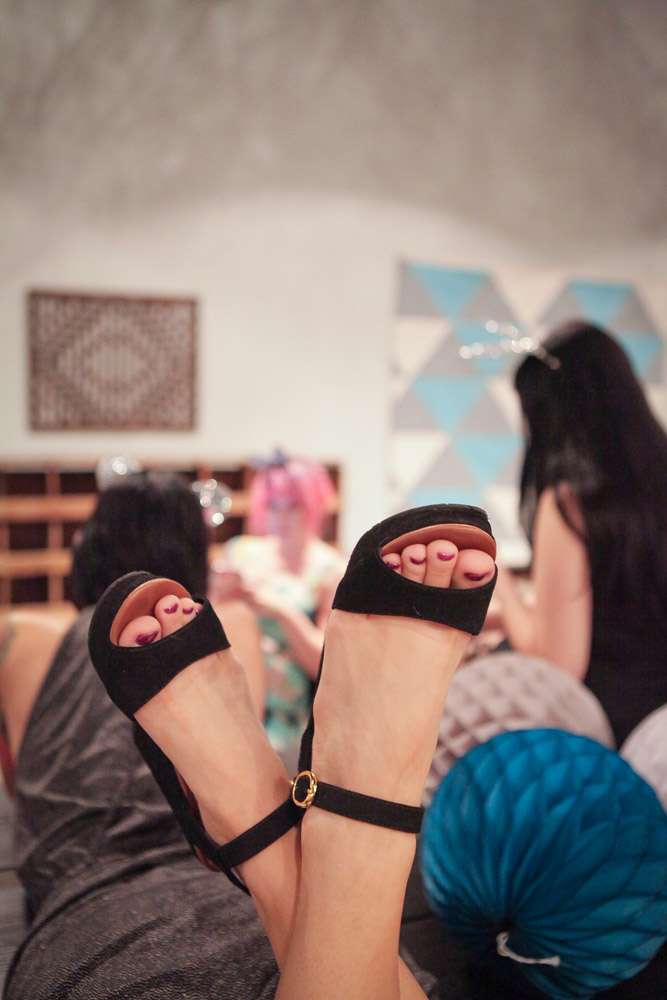 Saying goodbye to Gala and Shauna at the crack of dawn last Monday morning was sad but I don't have time to be upset for long, they arrive in the UK today and we're off to Greece for Gala's 30th!
The London leg of the tour also kicks off next week. We're doing two classes at Curtain Road Studios this time. The weekend one is already sold out but we do still have a handful of spaces left for the class on September 5th & 6th. Of course, we'd love to see you there! If you have any questions before you book, just drop us an email and I'll get back to you as soon as I can.
PS We're currently deciding on our 2014 tour schedule so if you'd like your city to be considered, be sure to let us know by signing up to our mailing list!