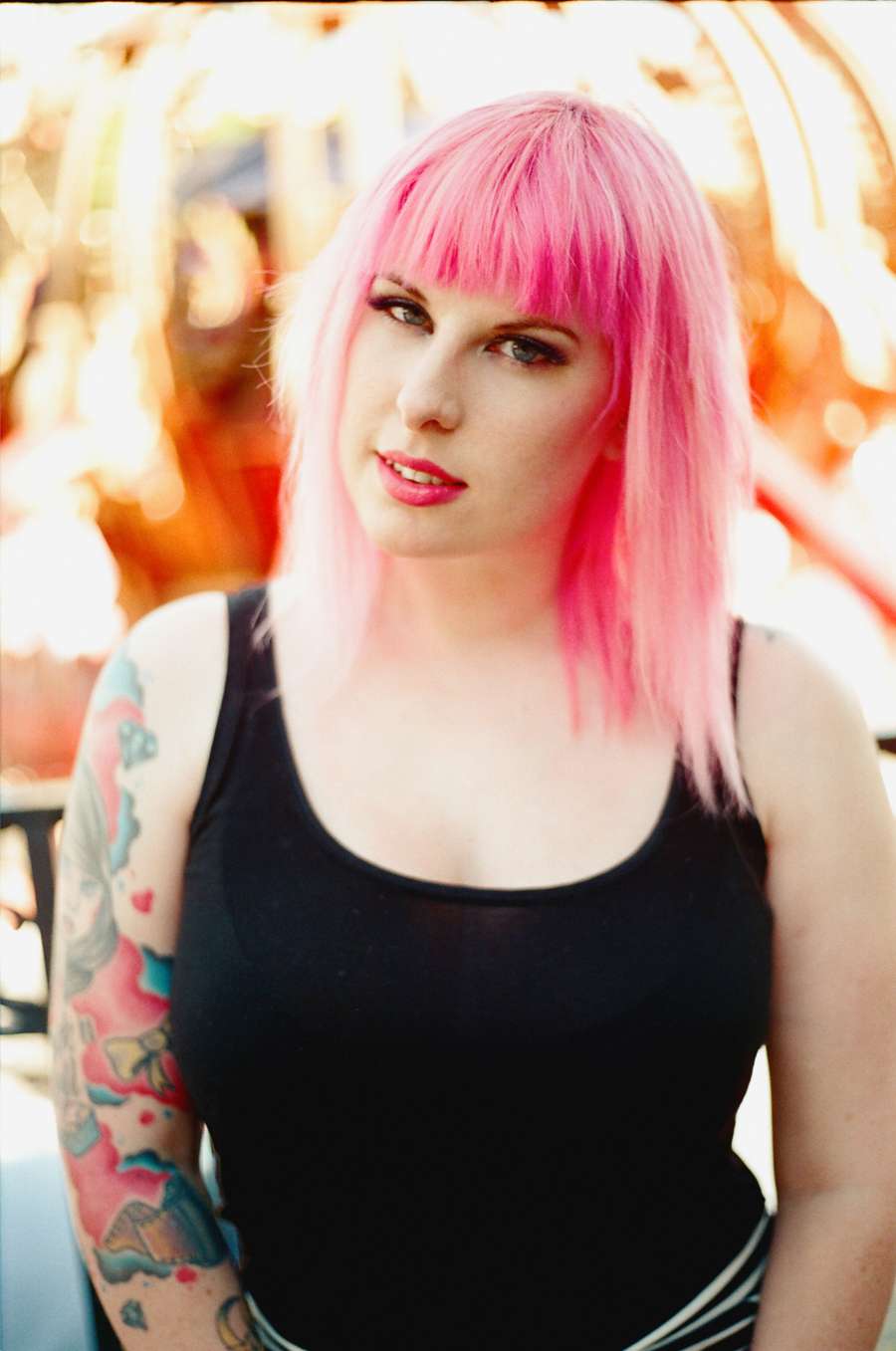 I hope you enjoyed last week's Ask Me Anything post. It was a biggie but this one is just as beastly I'm afraid! I truly appreciate you all sending in all these questions and I hope my answers have been useful so far. Onwards…
I'm a blogger and really stumped as to how to get the best pictures for my blog. I'd love to share really beautiful photography alongside my posts but obviously I want to avoid copyright issues. How do I find beautiful photos and how do I know when it's OK to use something?
This can be a tricky topic and one that instils the fear of God into a lot of bloggers, and quite rightly so, copyright is a scary subject! I'd like to start by saying that obviously I'm not a lawyer but this is just how I've done things so far and I don't seem to have gone far wrong.
When I first started blogging I was super eager to share as much content as I could get my hands on. It literally never even crossed my mind that it wouldn't be OK to share other people's images. I was linking to the original source (which was sometimes the photographer, sometimes a third party site) and I figured they've already been posted online so surely that's OK right? Wrong.
I lifted content from everywhere. This is something I bet many now-established bloggers will have done once upon a time but nobody ever talks about it – why? Because they now know it's wrong and because it's embarrassing. I would go to Flickr and find photos, I'd see weddings on other blogs that I liked and re-blog them, I'd find weddings on wedding photographer's sites and post them without a second thought… and if Pinterest had been around then, I daresay I'd have been nicking stuff from there too.
Then one day I got called out. Another wedding blogger emailed me to tell me they knew what I was doing and that they were annoyed. Really annoyed. They knew some of the weddings I'd posted had originated from them as they had the exclusive right to publish those weddings… I was mortified.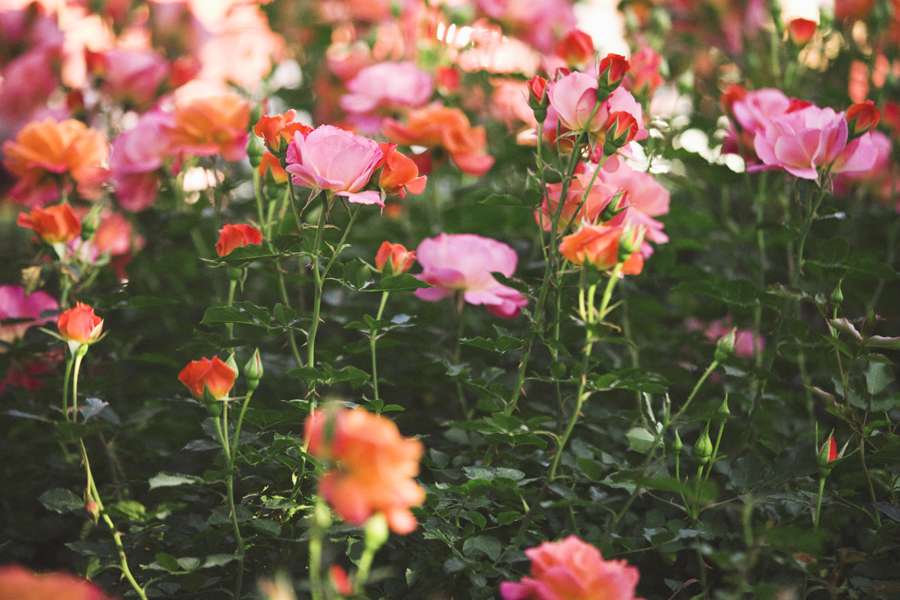 OK so onto your question. If you didn't take a photograph you are not allowed to post it without express permission of the photographer. End of. But there are a few ways you can get imagery that is OK to publish. Firstly there are a bunch of places you can get photos with creative commons licences which basically means you can use them on (usually not for profit, although there are various options) blogs. Both Flickr and Wikipedia offer these kinds of images. Just make sure the usage of each image you want to post fits in with what you're doing (some won't let you use them if your making money from your blog for example). This is a great post listing the breakdown of creative commons licenses and includes some other ideas of places you can get photos that are OK to use.
I also discovered Unsplash recently, a tumblr site that allows photographers to share a set of images what can be re-blogged for free (in exchange for exposure, I assume). If you use these just be sure you are crediting and linking back to the photographer, it's just good karma.
All the wedding photography on my site has either been submitted to me or I've found it online and then personally emailed the photographer to ask permission to post it. In this instance, photographers are usually super flattered to be asked and as long as you link back they'll be thrilled for the exposure. If you find an amazing image online it never hurts to ask if it's OK to share it.
The only exception I make is for weddings that have already been blogged by another wedding blog (that I might link in Thursday Treats alongside one stand-out image, again with credit). As long as both the blog and the photographer are linked to everyone is usually happy (a lot of these photographers I have a previous relationship with anyway and I know they're happy to be blogged in this way as long as they are credited). If you're unsure though, just ask them!
The only other kind of image I'd share would be a high fashion image or lookbook (from someone like Vogue, Topshop or whatever) as these are advertising images and so these companies will often want them to be shared so they can sell product. Obviously you still need always credit the photographer, and if relevant, the publication.
So, in a nutshell, if you're not sure ask permission and always, always always, credit your source and the photographer (with links). If they don't reply or you're still not sure it's better to be safe than sorry and not post it. Bloggers can, and have, been taken to court  for using imagery without permission.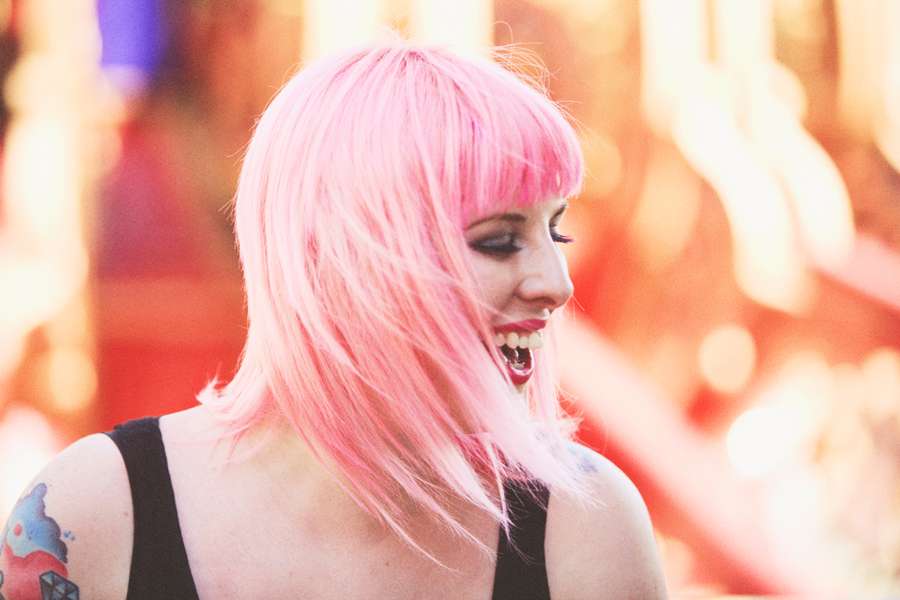 When you started taking submissions for your blog, how did you go about it? Did you start with your friends in the industry? Did people approach you?
In the beginning (well after the embarrassing situation I mentioned above!) I would find a lot of weddings via Flickr and on the blogs of wedding photographers that I followed. I would then email them and ask permission to publish them. If they said yes I'd then send them a quick questionnaire to send to the couple to help me write the post.
After a while people became more aware of my blog and what kinds of weddings I liked to share so they started to send me them directly. It was a pretty organic process. These days about 99% of the weddings I blog come to me via a submission.
How do you balance a professional and personal presence on social networking sites?
I've never been particularly tactical when it's come to my social media, however I've always been acutely aware that everything I put out there reflects on me and my brand. I don't use twitter to moan or facebook to 'out' people that have wronged me. I strive to always present my very best self whilst posting things that my followers will enjoy and hopefully engage with.
My general rule is this – if I wouldn't walk into a room full of strangers and shout it from the top of my lungs or if I'd be mortified it my Nan read it, it doesn't get posted. I also often think "How would I feel if my ideal client read this? What would they think if this was the first thing they ever saw of me?" and "Would I want to work with someone who said this?" Things can often be misconstrued when reduced to 140 characters so a lot of the time I'll write out a tweet and then delete it right away!
What's your daily schedule like?
Sorry to disappoint you but my daily life really isn't that exciting! The idea that all bloggers lead these glamorous lives is very much a myth I'm afraid. Obviously I do have exciting days or weeks where I'm travelling, getting invited to events and parties, or taking part in awesome projects or shoots, but for the most part its me in front of my computer, rocking some sweatpants (pink ones, naturally) with my cats asleep on my desk for company. The bulk of my work is writing blog posts and replying emails – fun!
I'm a pretty early riser and I'm normally awake by 7.30/8 am. First thing I do, before I even get out of bed is check my social media on my phone (I know, it's so bad!) Then I head to our spare room/my office and start work. I'll post the morning's blog post to social media, go through my inbox and write a bunch of blog posts.
Gareth wakes up about 1pm (he's a night owl and goes to bed at like 4/5am!) so I'll usually take a quick lunch break around then and chat through a few work-related things with him. The afternoon is really more of the same – emails, blog posts, social media updates… Usually around 2pm I'll start to get a bunch of emails from Gala and Shauna about Blogcademy related stuff and I'll action whatever's needed from those.
Sometimes I'll go food shopping… or meet friends for lunch… or fob off the afternoon and hunting for new threads (the best thing about being your own boss obviously!) but most of the time it's sweatpant central around these parts!
I clock off around 7pm when I make our dinner, crack open a bottle of rose and flop in front of the television. See, I told you it wasn't that exciting…
What are your five favourite things about blogging? I'd love to hear about what's kept you so passionate. 
1. The people I've met and the friendships I've made.
2. Getting daily emails, tweets and messages from readers who love the things I post or who've been helped in some way by something that I've written.
3. Being my own boss, working from home (no commute!) and not having to get dressed until 4pm if I don't want to.
4. Working with my husband.
5. Travelling the world, experiencing new things and passing it all off as work.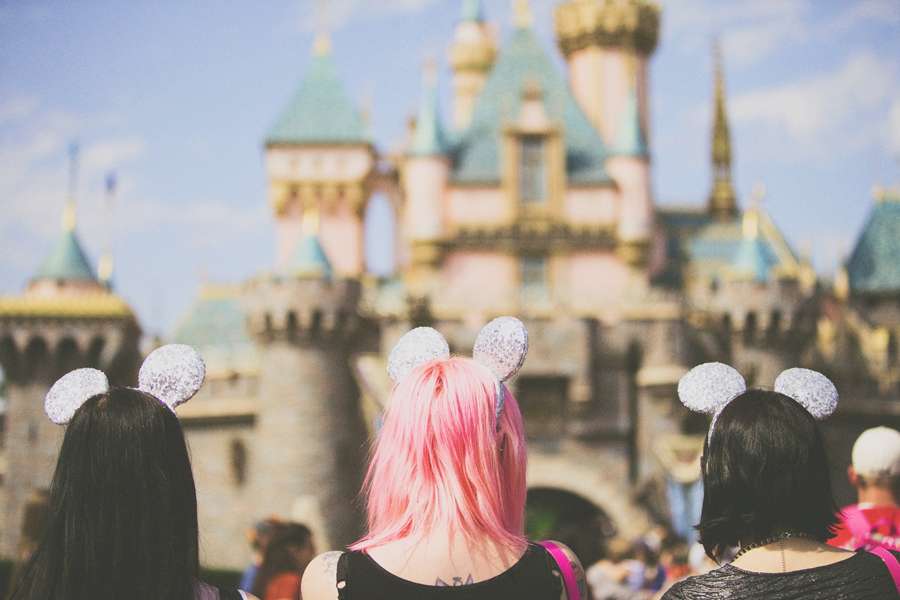 I've been properly blogging for a couple of years now. All original content and a lot of time spent working on it everyday but the visit numbers barely reach double figures. What would be a good way of nudging visitors my way without forcing them?
There are two things I did in the early days that really boosted my visitor numbers and you might be quite surprised as to what they were…
1. Getting off my computer and networking with people in real life. I've written about the power of offline networking before but there really is nothing like getting out there, and introducing yourself to people offline. It sounds backwards and you probably thought I was going to share some clever SEO trick or something, but honestly, genuine connections with people and real life recommendations are where it's at.
2. Writing helpful content. By that I mean, content that readers are searching for. I wrote about this last week in answer to another question, but the kind of content that people love, comment on and gets shared are articles that are helpful to the reader in some way, touch a nerve (share something personal) or resonate with people. If they can see themselves in the article that you're posting then you're on to a winner!
The most successful bloggers are those that have something interesting and different to say and a unique voice to say it in. Think about what you blog about… what is it that makes you and your blog stand out from the sea of other blogs all over the internet? What do you know that you can share with others? What are you passionate about? Also, think about your most popular ever blog posts – what was it about them that were different? Look to some of your favourite bloggers… which of their posts do you always really love and why? What kind of posts make you want to comment or share the link?
How do you get featured in so many magazines?! I'd love to be considered for some articles (either profiles on my business or contributing to pieces).
I knew from pretty early on in my blogging career that getting featured in some wedding magazines would be great PR. Plus it had always been a dream of mine to see my name in print. I started by sending a personal email to all the editors and features editors (you can get their names from in the front of the magazines and their email addresses are usually pretty easy to find online). I introduced myself and Rock n Roll Bride and offered my services as a freelance writer (who would work for free!) who specialises in alternative weddings.
I didn't get immediate replies from any of them. In fact it took months until I heard back from just one but eventually they offered to include me in a feature. It was a very slow burning process, but the small snippets of publicity I received from those first few features had a snowball effect. Eventually the interest in Rock n Roll Bride started to pick up and attracted the attention of other editors and journalists. I'm now regularly contacted by journalists working for a variety of publications on stories relating to alternative weddings and I've been personally profiled in magazines such as Cosmopolitan, Marie Claire and the Daily Express Newspaper. It's pretty phenomenal really.
Another great tip is to follow journalists on twitter. They will often tweet if they're after an image for this or a quote for that so be sure to keep an eye out!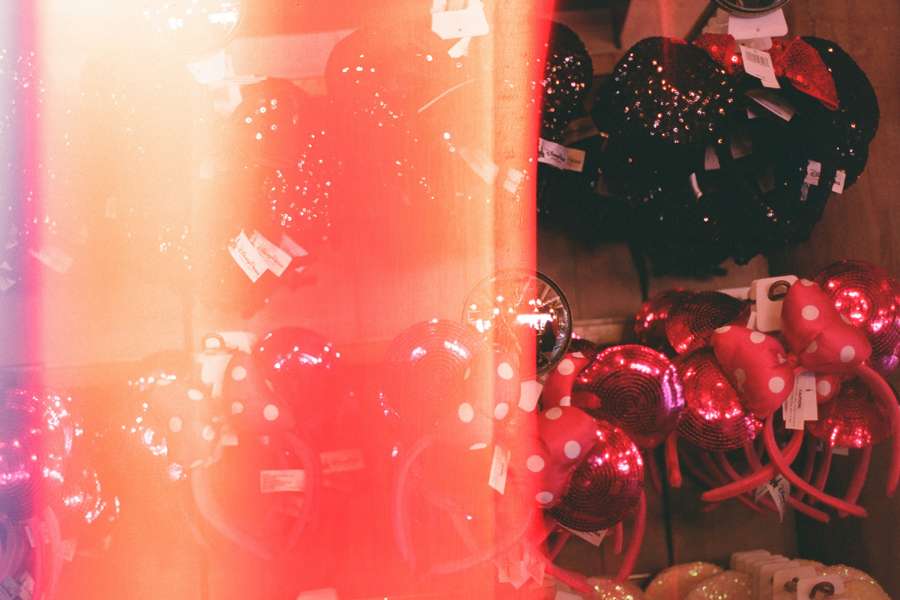 Do you ever feel uncomfortable with putting so much of yourself online? I know 'being yourself' is really important for wedding suppliers these days, but I'm just nervous about bearing all to strangers…
I've always been quite an open and 'what you see is what you get' kinda person (I blame being part of the MySpace generation) so it never felt weird for me to put myself out there or put myself into everything I do. It actually felt weirdly natural. There are, of course, things I keep to myself and some things that I'll never share online. You have to set your own boundaries about what you are comfortable with. It can often seem like everybody is sharing absolutely everything about themselves, but believe me they're not! Someone once said to me "don't compare your blooper reel to somebody else's blockbuster trailer" and that couldn't be more true. Most people put the highlights online and hide the rest.
If you're unsure about sharing something, or don't feel comfortable putting it online, then don't. No pressure. You, and only you, can decide what's right for sharing and what needs to be relegated to the cutting room floor forever!
What are some of your favourite blogs?
I follow hundreds of blogs (via Feedly if you're interested) and while I scan most of them, these are the ones I always stop to actually read… Thought Catalogue, Gala Darling, Nubby Twiglet, A Beautiful Mess, Jasmine Star and Marie Forleo.
In terms of other wedding blogs my favourites are When Geeks Wed and Green Wedding Shoes. Apart from Rock n Roll Bride (obviously) they always feature the weddings I like the most.