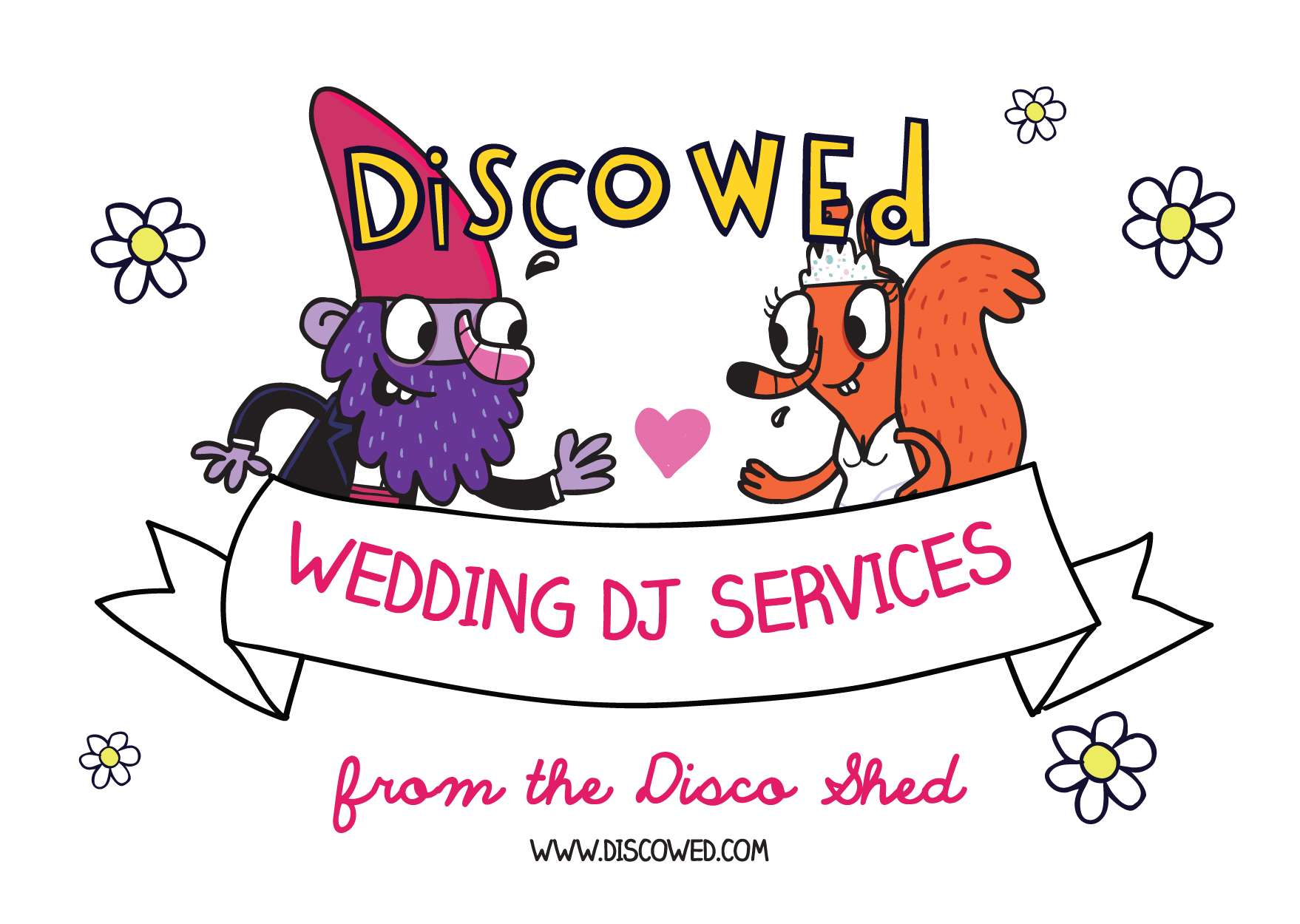 For most Rock n Roll brides, finding the perfect entertainment for their wedding is top of the list of importance. Being a die hard music lover, but still wanting to keep the all your guests happy is no mean feat which I why I was thrilled to meet Paddy of Disco Wed when I was at the Eclectic Wedding Extravaganza in March. He's not only genuinely one of the nicest people I've met in this industry (and he's just as obsessed with his cat and I am with mine!) I think I might have actually just uncovered the answer to all your musical prayers.
Disco Wed started life as Disco Shed… and yes, I do mean a DJ in an actual shed. Built in his back garden, late one night Paddy and some friends joked that his new shed would make the perfect DJ booth. "Well that's actually a brilliant idea!" they concluded, "lets do it!" And so the Disco Shed was born. "We stuck the decks in the shed and got completely smashed in there all night", he laughed. "Apparently at some point I suggested we should take it on the road. The first I knew of it we'd been booked for two festivals and had to make it happen!"
Photography: Jay Mountford
So he plonked his shed on the back of a truck and took it around the country, playing at as many festivals as he could get invited too. Bestival, Latitude, Shambala, the Big Chill, Reading, Thames Festival, and many more have all played host to the Disco Shed and he's now even running successful spin-off club nights at various venues around the UK.
Wherever the shed landed music lovers flocked, and so it was only a matter of time until someone asked if he could play at their wedding. Again this was a resounding success with the referrals coming in faster than Paddy could spin those decks. He brought on a bunch of his DJ mates (all with credible music backgrounds – none of this cheesy wedding DJ crap) to help him out but by the end of 2010, he was getting so busy with wedding gigs that he decided to quit his day job all together and Disco Wed was born!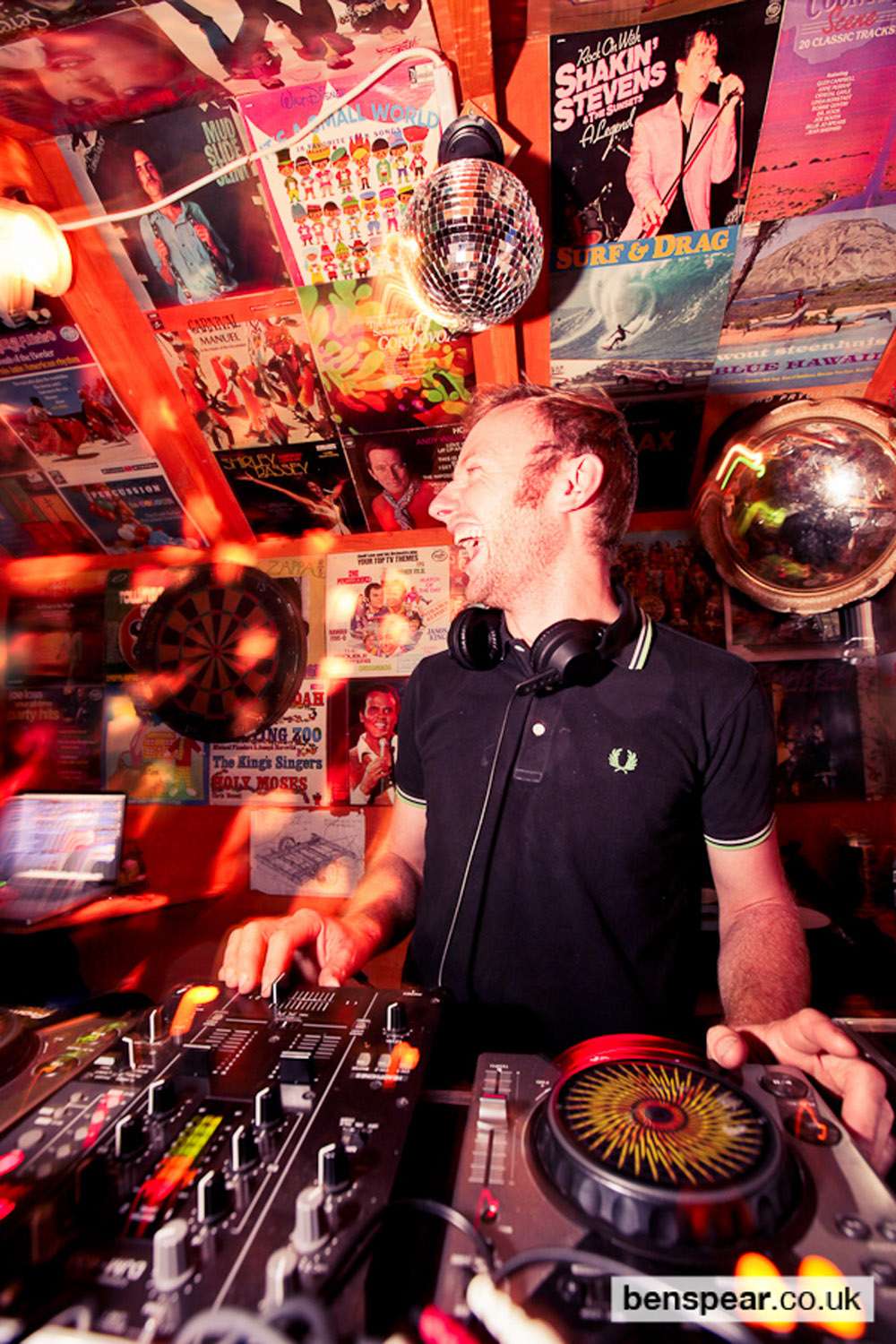 "A Rock n Roll bride aims to be unique, and we definitely share that aim!", Paddy writes. "For starters, we're very different from most people's idea of a traditional wedding DJ, which is perhaps partly because we never intended to become wedding DJs in the first place! Instead we all have backgrounds in the music industry and put our skills and experience of putting on great parties to good use at weddings too!"
"We mix everything seamlessly, don't spend all night making bad jokes on the mic (at all!) and avoid all the teeth-grindingly obviously bad wedding clichéd tunes. Instead we work with couples to make sure they get exactly the right sort of party tunes they want. To help this, we can provide a play list, or they can give us a play list to work from, or we can just be left and trusted to play a killer wedding set! They're welcome to give us as much or as little guidance as they want, we're happy either way!"
If you want to have a listen to some sets, then be sure to download their sample mixes. I've been listening to the Indie Disco Belters the whole time I've been writing this post and it's pretty damn awesome.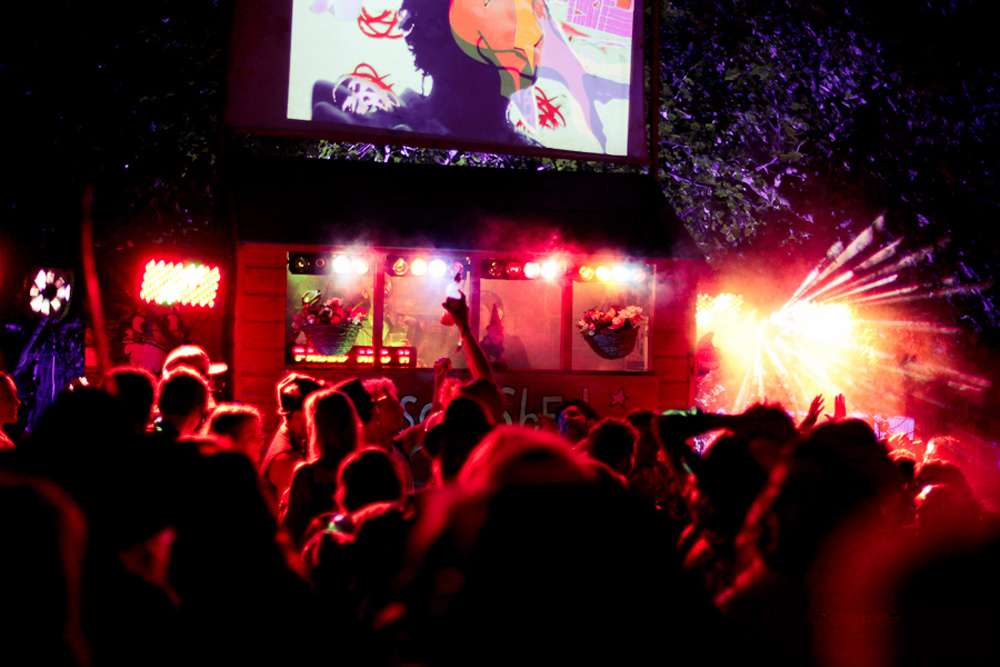 "Beyond the music, we offer a friendly, relaxed service, and genuinely put the couple at the heart of everything we do, which might sound glib and cheesy, but it's true", he continues. "We're creative, resourceful, and work hard to help try and give couples exactly the day they want. We offer our services literally for the whole day, so can play music from the first moment to the last if they want, and we will do whatever we can to accommodate their requests, however bizarre! In the past, this has meant I've set-up multiple sound systems hidden around an enormous garden in order to fill it with music throughout a daytime reception, I've moved our entire set-up from one location to another in order to DJ in both of them, and I've DJed until dawn for people, just because they were having such a good time and didn't want the party to stop. Actually that last one has happened a few times…"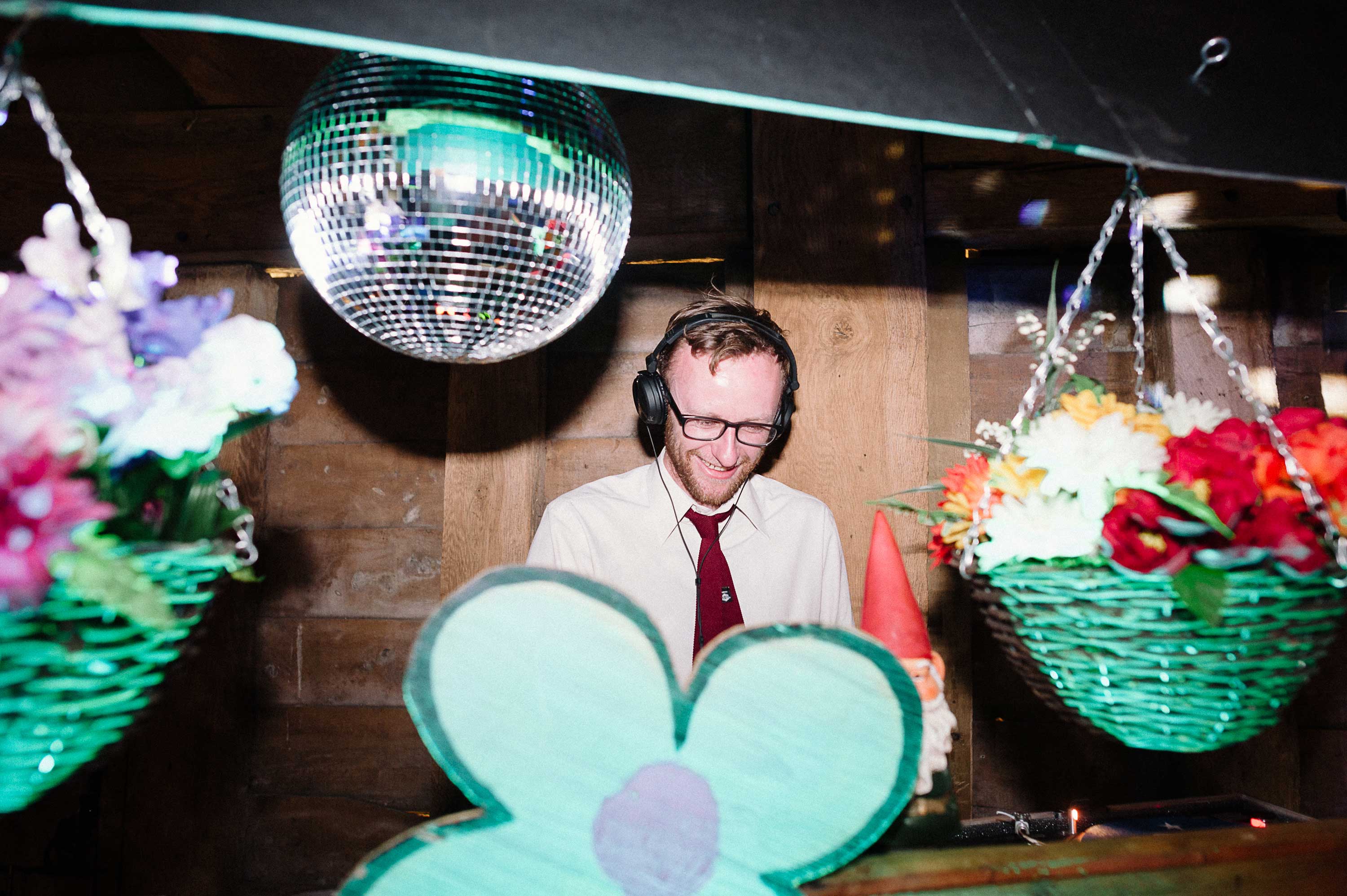 Reader Discount
Need any more convincing that you need to book these guys? Well, hire of Disco Wed usually costs between £600 – £2000 but because Rock n Roll Bride readers are clearly the coolest (and have the best taste in music!) Disco Wed would like to offer 10% off all wedding bookings! To qualify simply quote 'Rock n Roll' in the promo code box when you enquire. You have until June 30th 2013 to enquire and your wedding must be taking place before December 31st 2014.
If you're having an outdoor, backyard or festival style wedding then I can't think of anything more perfect to get your party started. I'm not really sure what else I can really say except BOOK THEM, book them now!