I loved art at school, and while it was clear from an early age that I had very little obvious talent myself, the appreciation for it – in whatever medium – certainly didn't pass me by. In fact I used to lie on my bed as a lovestruck teenager, desperately attempting to create sketches and renderings of my celebrity crushes (don't ask) and hanging them on my bedroom wall with such pride, despite their lack of accuracy. I experimented with drawing, painting, charcoals, cross stitch (again, don't ask!) and finally photography. As I said, I was never really very good at any of them, but the desire to tell stories in my own haphazard way was something that I always felt I needed to do. Thank God I discovered writing later in life or I might still be plaguing the world with my terrible sketches of Christian Slater and Ronan Keating…
But what, pray tell, is the point of yet another one of my embarrassing admissions today?
Recently I was sent these latest designs by Lucy McDonald, an illustrator from the UK, who uses her talent to create one of a kind and bespoke wedding stationery. Through her company, The Story House, she aims to tell her clients' love stories though her art. And I love them.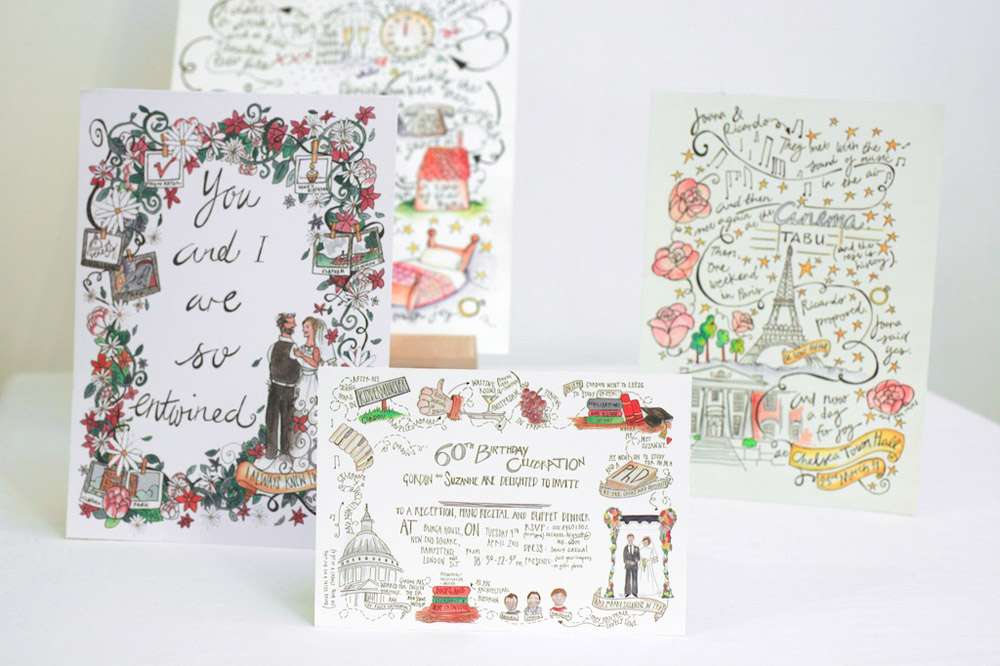 She explains, "I don't design wedding stationery to tell the guests what the colour scheme is, or as a formal announcement from someone's relative. I design wedding stationery to tell the guests what happened to two separate people to bring them together, and tell them why they're about to stick on a posh dress and drink champagne in a field, or travel half way across the country… because of these circumstances and these two brilliant people."
"It's difficult to explain my wedding stationery, without mentioning a couples' story or the journey that they've taken, because telling that story or describing that journey is what I like to do. Unfortunately, talking about a 'journey' does sound a bit vomity, but I am coming to terms with that!"
"My wedding stationery doesn't generally include ribbon or lace or perfect italic script", she continues  "but it has previously featured a bottle of rum (hidden in the corner with some lilies, as requested by a groom!) and an orangutan after one groom tried to propose at an orangutan sanctuary, but kept getting interrupted by a tourist guide and mosquitoes! These are the stories that are important. Plus there's nothing worse that turning up to the wedding and, for some reason you haven't met or hardly met half the couple, and you're not quite sure how it all happened."
"While the story and touches are personal, the style isn't gimmicky, cartoony or caricature. It's important the illustration is lovely to look at too. I know some couples have kept and framed copies of their illustration, which makes me extremely happy"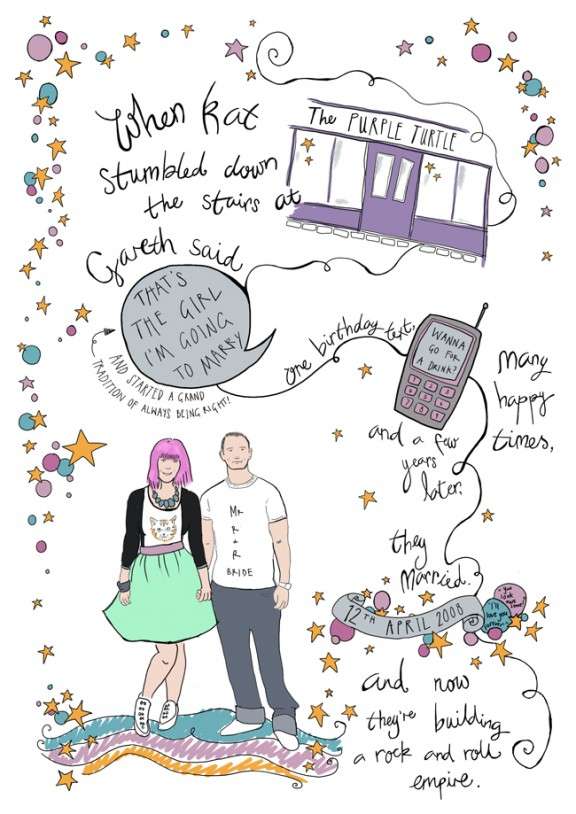 I clearly couldn't agree more. Check out the amazing drawing that she sent us as a surprise! Seriously cute, huh?
Lucy's timeless bespoke illustrations start from £80 (design only) and £540 for a full wedding invitation suite which includes a completely bespoke design (like the one of us above), a matching RSVP card design, a matching Save the Date card design, high res download of all designs, print samples, printing organisation and 25 printed invitations & envelopes, RSVPs & Save the Dates. Items such as extra cards and A5 prints start at £1.20 each. She has also just launched a new range of personalised stationery which is a much more affordable option than the full bespoke process.
"I am launching five new ranges of personalised (rather than bespoke) wedding stationery", she explains. "These are designs that couples can pick out, but the details – their names, important places/where they met – are then added by hand. I have wanted to do this for a long time – give those couples without the time or budget or even inclination to have a bespoke design, the opportunity to have a personalised design. It was really important to me to keep some personality in the designs too.",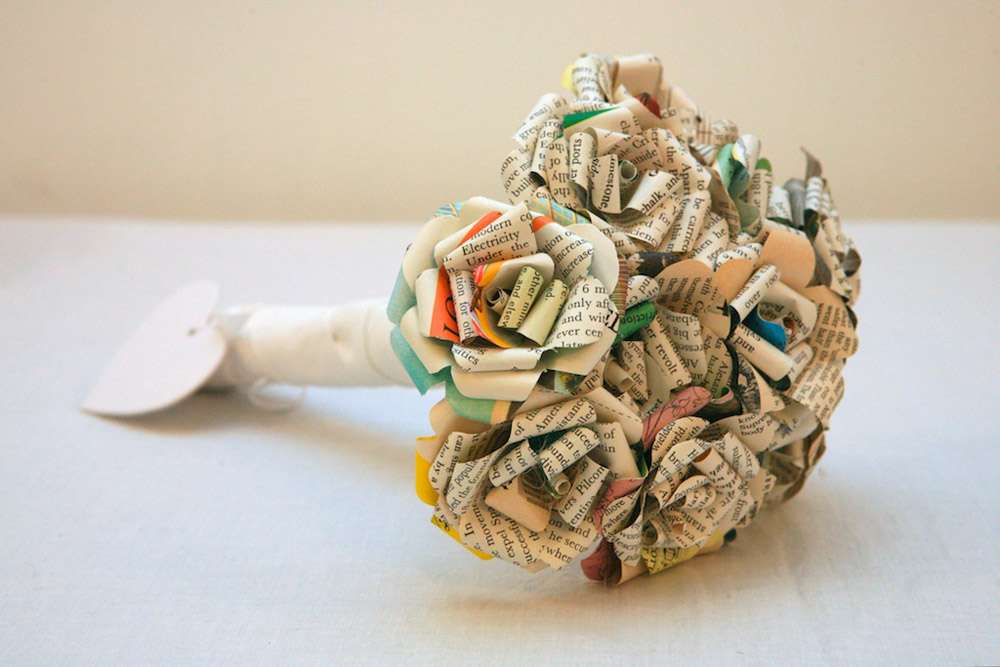 Reader Discount
I have so much love for these designs. Thank you Lucy for sharing your talent with us today. To celebrate this feature Lucy would also like to offer all Rock n Roll Bride readers a 10% discount on all orders – whether you go for the bespoke service or the personalised option. She also creates these amazing paper roses which you can use the discount against too. Simply quote 'RocknRollBride' with your order. Offer valid until 30th April 2013