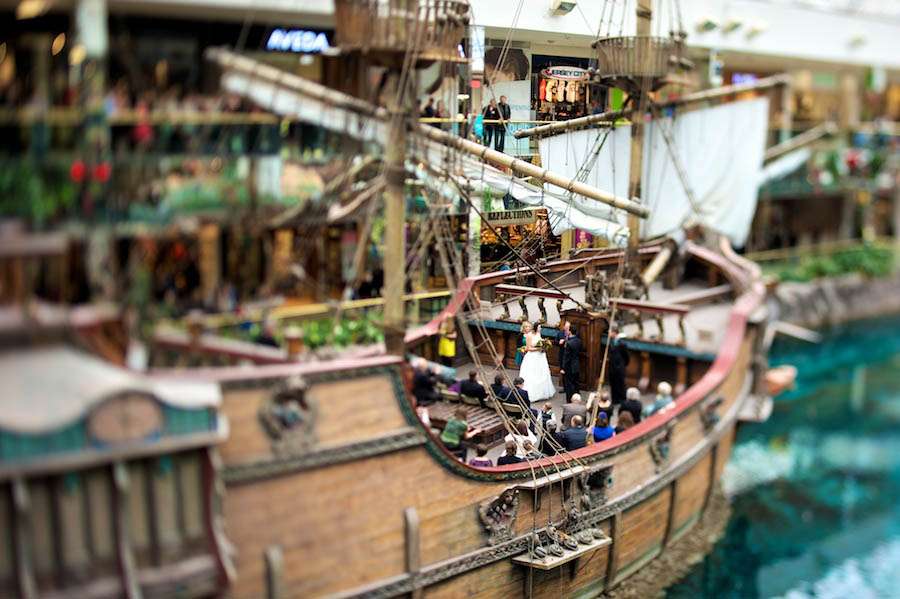 Holly & Jake were married on a pirate ship… in the middle of a shopping mall in Edmonton, Canada. Nope, there's nothing unusual about that at all! They had wedding photographer Michel Feist of Ampersand Grey to capture their ceremony and portraits.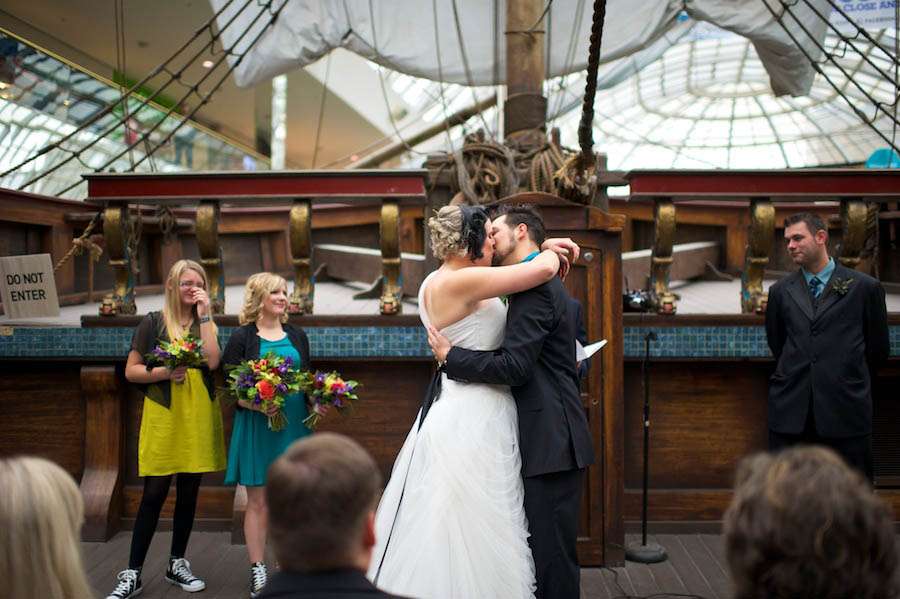 "Our inspiration was just using what we liked and what matched our personalities", explained the bride. "We wanted something that was fun and laid back. We wanted people to come and say 'Yeah that was totally Holly' or 'That was a really Jake thing to do'. What made us Rock n Roll was that we didn't want to fit in with other kinds of weddings. We didn't worry about having a really fancy affair. We kept the important parts really important and the rest was just fun. We made sure that the wedding represented who we are and we aren't really fancy people so we didn't think the wedding needed to be either."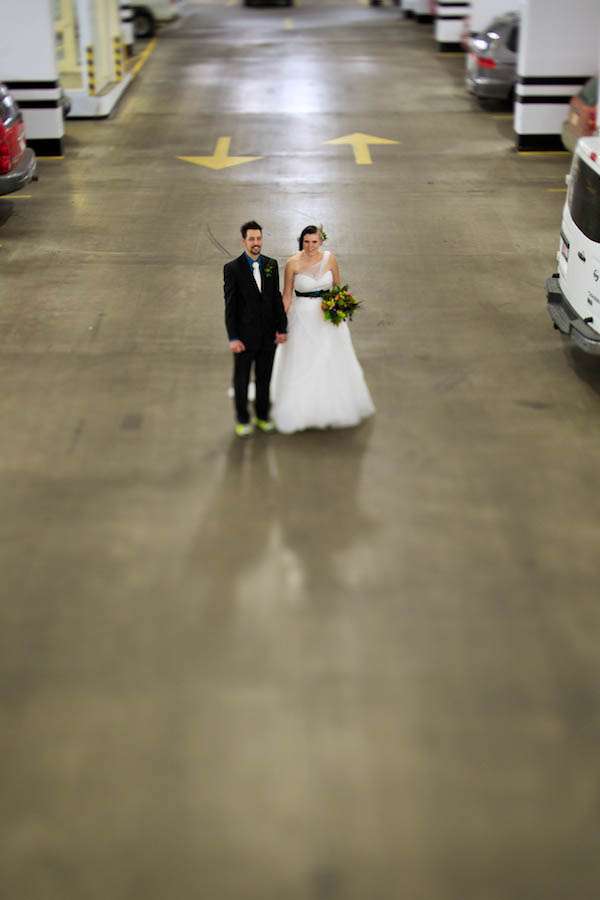 "The ceremony was definitely the best part of our day", she continued. "Being on a boat in the mall was pretty sweet and getting our photos done was awesome. Having our family and friends there was also amazing."
The couple had handmade wedding rings which they made for each other. "Jake designed my ring and I designed his. We used a wax ring tubes to mould them and then we got them cast by Precision Jewelry Manufacturing. After they were cast, Jake filed, sanded and polished them himself, and instead of a diamond he put in a piece of Muonianalusta meteorite."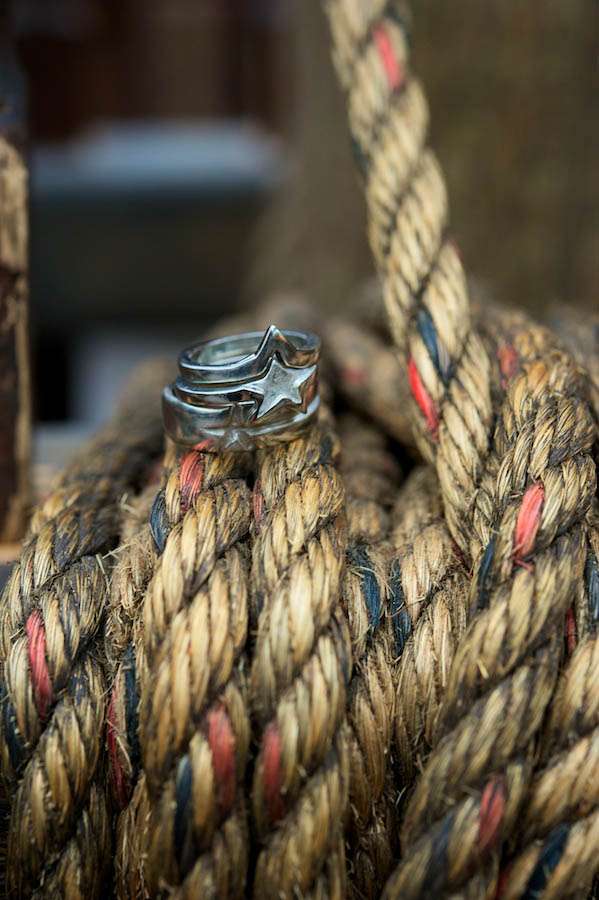 Gorgeous! Thank you to Holly & Jake and their photographer Michel for sharing this with us today. So what do you say – would you ever get married on a pirate ship?!
Supporting Cast
Photography Credit: Ampersand Grey
Venue: Santa Maria, West Edmonton Mall
Bride's Dress: Jasmine
Bride's Shoes: Converse
Bride's Headpiece: Anne Patersons Flowers
Groom's Outfit: Tip Top Tailors & Le Chateau
Bridesmaid's Dresses: H&M, Forever 21
Flowers: Anne Patersons Flowers
Transport: 1988 Pontiac Firebird