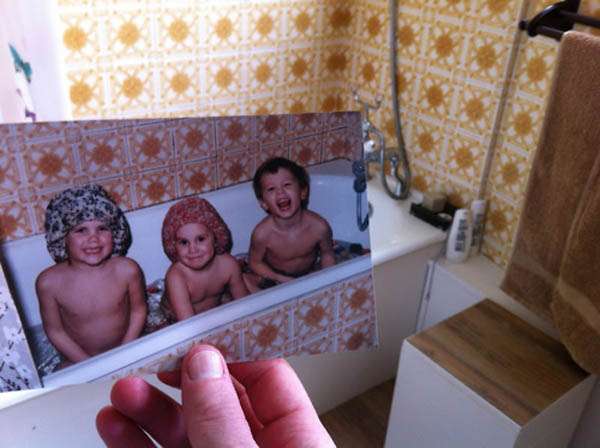 Did you ever wish you could go back in time and experience things they way they used to be? The genius thing about living online is that you can – all your favourite blogs are there, archived forever. And they don't just hang around for future humiliation ("OMG I can't believe I wore/thought/said/wrote that?!") Oh no, I really do think there's a lot to be learnt from looking backwards at how other people have improved – particularly if you are struggling with how to to take your own blog to the next level.
Let me elaborate. Recently I wrote some tough love and advice for struggling bloggers, and one of the key points that people kept referring to was where I said,
"I think one of the biggest problems newer bloggers face these days is that they spend too much time looking at where they want to be, or looking sideways at what other bloggers are doing. By doing this not only will you constantly be comparing yourself and putting your own achievements down (I'm a big believer in celebrating the small things!) but you won't be able to see the opportunities or ideas that are right in front of you."
So I got thinking, instead of newer bloggers looking at each other, or at the more established blogs in their current form as a benchmark to success, maybe there could be some benefit to looking backwards at where these successful bloggers used to be. How about trying to analyse what they did to get from that point (where you are) to the point they are now (where, I assume, you want to be).
For my stalking research I looked at some of my favourites, both wedding and fashion/lifestyle blogs, starting about 2/3 years ago. I looked at stylemepretty.com, greenweddingshoes.com, galadarling.com and nubbytwiglet.com… and just for some added cringe factor I went right to the beginning of Rock n Roll Bride too. If you want to feel good about your own blog, go back to the first page of mine... oh boy I had no idea what I was doing! We've actually tidied the old posts up recently in terms of layout because when Gareth coded the new swanky pants gallery that we now use to display images, it screwed up the old posts something rotten!
(Note: if you want to go back in time on a blog, scroll to the bottom of the homepage and click 'back' or 'older entries' – or whatever it is you click to get onto page 2 – then at the end of the permalink change the number '2' to whichever page number you wish to visit. It will take trial and error (and will depend on how many entries they've had) as to which number will take you back to your desired date).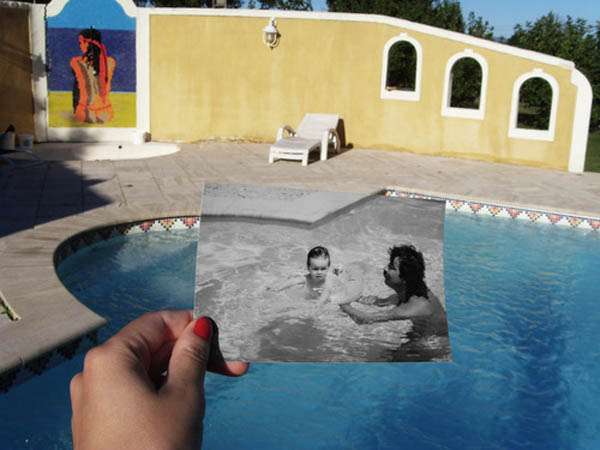 Although each of the blogs I looked at were very different in terms of what topics they covered or what style they preferred, there were some striking similarities to how they've progressed over the years.
Writing style
One of the first things I noticed was the change in writing style. For the most part, the earlier blog posts seemed full of new blogger excitement. Sure, the technicalities of the writing wasn't always the best but the personality of each blogger came through in a totally endearing way. Everything they blogged was the best! thing! ever! Over time, particularly with the wedding blogs I looked at, this has been lost. Nowadays the bigger wedding blogs seem to be narrated by an anonymous voice. Unlike when I first started reading them, I now know very little about the blogger's own personal tastes or even who the blogger is. In this way they've gone a lot more in the direction of how the wedding magazines publish content. While I don't think this is necessarily a 'bad' thing in terms of how they run their businesses, I will personally always favour a blog in which the writer's personality shines through. I want to know personal stuff (what they like, what they've been up to, what they've eaten for breakfast!) I want to invest interest in the blogger as well as the content of their blog.
However in both genres, the quality of writing and vocabulary has improved with time. As far as I'm aware, none of the bloggers I looked at have had any professional writing training (correct me if I'm wrong!) which just goes to show that time and practice are the best things you can hope for if you want to improve your own writing skills.
Lesson: If you're finding writing difficult, write from the heart and let your style progress naturally over time.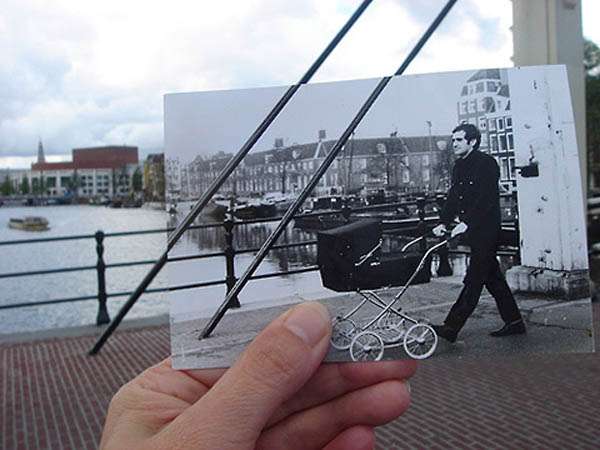 Branding & overall look
One of the most obvious developments in all the blogs I looked at was with the branding and overall look of each site. Every single one was now more professional, slick and concise and they've obviously all spent time and effort in improving their presentation. After all no one wants to read an messy magazine or watch a badly edited TV show… and no one wants to read an ugly blog!
An overall professional and bespoke blog layout and brand is one of the main things that will distinguish an experienced and established blogger from a newer or more amateur one. In the earlier posts it's obvious that the content has been more important to the bloggers than the actual layout, but if you want to progress your own blog it's important to get both elements right.
Lesson: Spend time getting your site looking the best it can. If you can't do it yourself, employ a graphic designer. If you literally don't know where to start with how you want your blog to look (or you have no money to pay a professional) then strip it all back and keep your layout and design simple and inoffensive. Limit your use of colours and fonts (to 2 or 3) and be consistent with how you present images and structure your articles.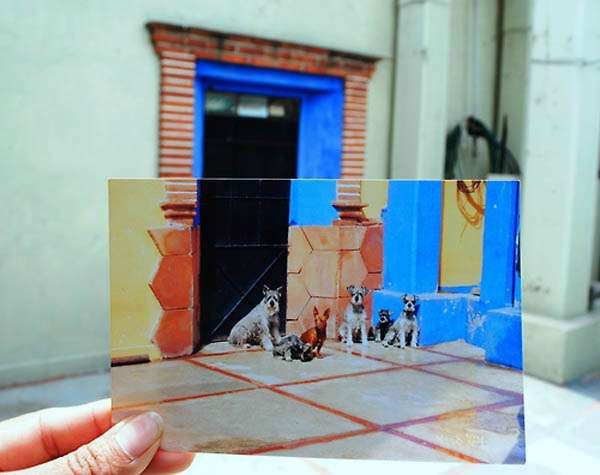 Image quality
Whether the bloggers were sharing photos they'd taken themselves or the work of others, the quality of the images was much lower in the older blog posts. One of my biggest gripes with blogs is when the images are not edited or sized consistently. A blog post where the images don't line up with the text or each photo is edited in a different way, will always look more amateur.
Similarly, of the bloggers who shoot their own images, the quality of said images has vastly improved over the years. Really working on their photographic and editing skills makes a marked difference to the overall professional appearance of their sites. That's not to say there can't be something endearing about self-shot/point & shoot photos (cute! cute!), but to take your blog to the next level you really need to invest in great photography (compare & compare).
Lesson: Make sure any images you post are consistently edited and sized, and spend some time educating yourself on the vital role that photography plays. If you take your own photos for your blog, spend some time teaching yourself how to take and edit your images better.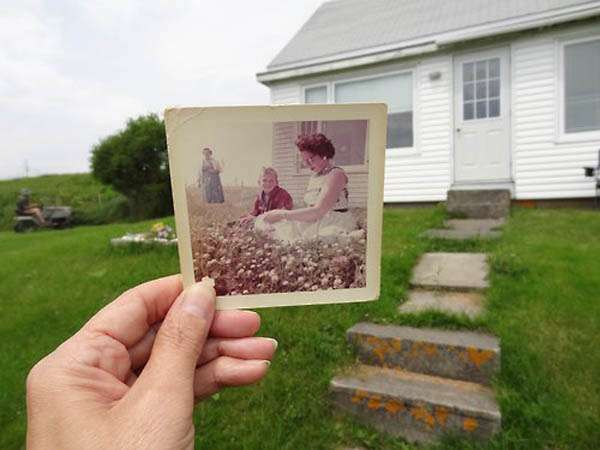 Consistency & Diversity
It's very easy to get stuck in a rut with a blog. The most successful bloggers have consistent posting schedules and features, but they also change things up regularly. They try out new ideas (diversify) but they don't give up on a new feature idea too quickly (consistency).
Gala has been doing her Things I Love Thursday and Carousel blog posts every week for as long as I can remember and Nubby has been doing her Week in Pictures. Sure, the execution of these articles has changed over the years (anyone else remember this cute video!? Hello excitable Gala!) but the articles have remained a constant  For their loyal readers seeing these posts will feel like coming home and people will look forward to them every week.
However if a blogger keeps doing exactly the same thing for a long time they will inherently get bored – as will their readers. People grow, their ideals and ideas morph and change. While it's vital to have regular and clearly defined features, it's also vital to keep your blog a true refection of your most current self. Always strive to move forward and grow. Look back at my first Thursday Treats, or Nubby's first Week in Pictures (aww cute!) or Gala's first Things I Love Thursday if you don't believe me!
Lesson: Keep readers engaged with regular features that they recognise but always aim to improve your delivery. Don't ever get complacent and always try to come up with new ideas.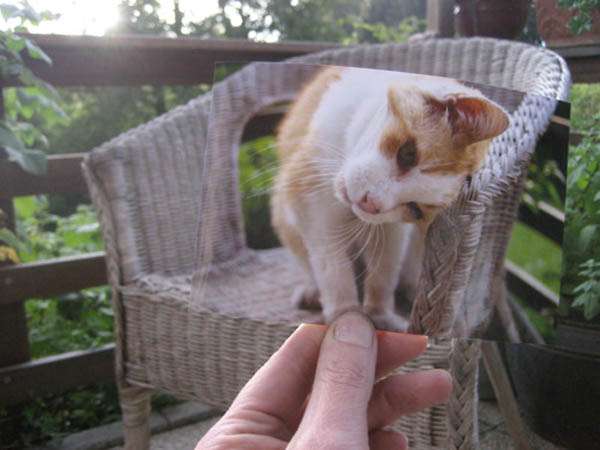 So over to you… I'd love to know your story. How long have you been blogging and do you ever look back to the early days to see how far you've progressed? Wedding professionals who blog, I want to hear from you too – do you ever strive to improve the way you blog? Do you ever feel a bit complacent with the things you share? What changes and improvements do you think you could make?
All Photography Credit: Dear Photograph