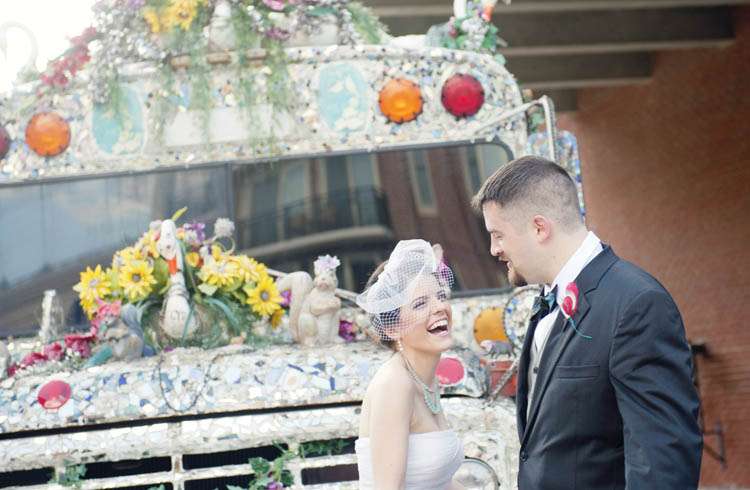 A lover of the wacky, the offbeat and the Rock n Roll, I'm delighted to introduce DC based wedding photographer Maggie Winters to you today. She also has hot pink hair so I love her immediately.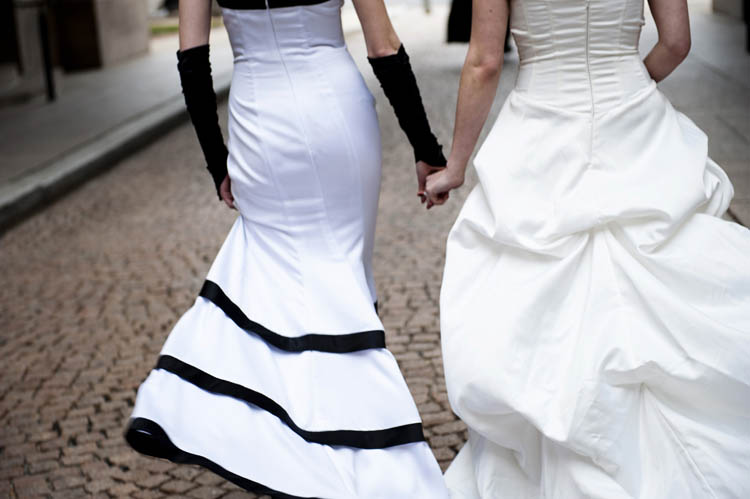 "Hey Rock n Roll Brides I'm Maggie", she writes. "I'm really short and my genes got my hair color wrong. I live with my partner and our kittycat Lucyfur right outside DC. I've been shooting ever since I can remember. I shot my first wedding when I was 16, then dabbled in other areas of photography, and realized there's nothing like capturing people in love. Awesome people in love. I photograph weddings and elopements in DC, NYC and everywhere in between."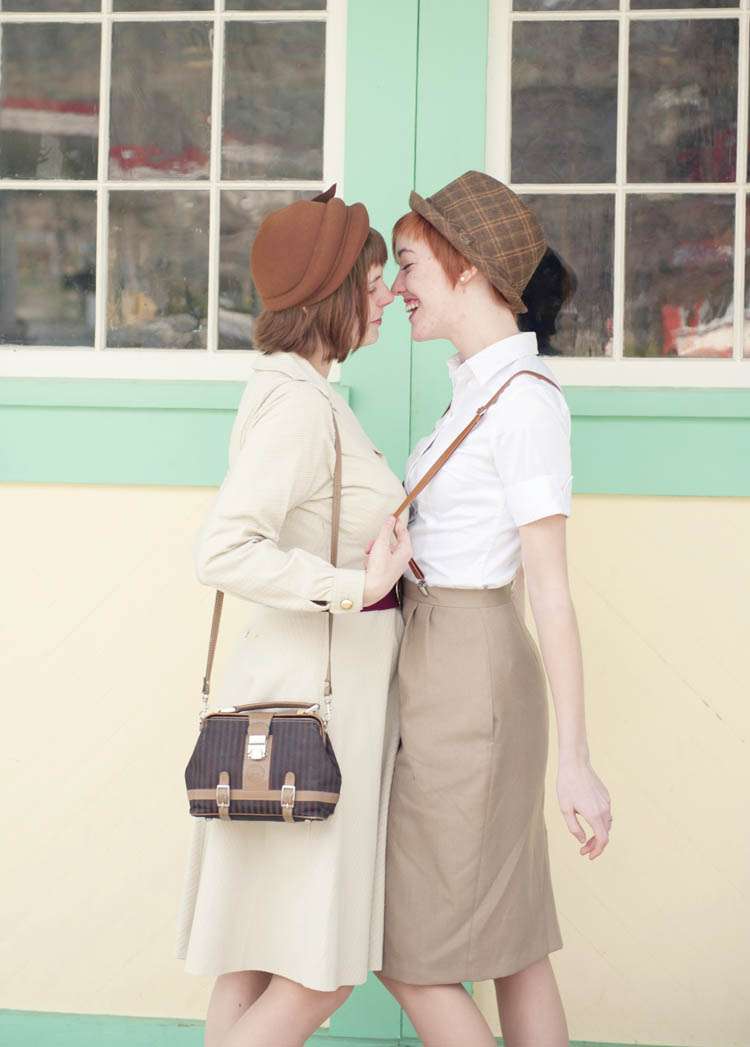 A specialist in natural light photography, Maggie prides herself on her unobtrusive photo-journalistic approach to wedding photography. "I shoot a lot and am always a little too excited. I also love photographing portraits, from anniversaries to families, newborns and high school seniors. I love capturing the unique beauty of a married couple, the excitement of new parents, the tiny grins of a toddler."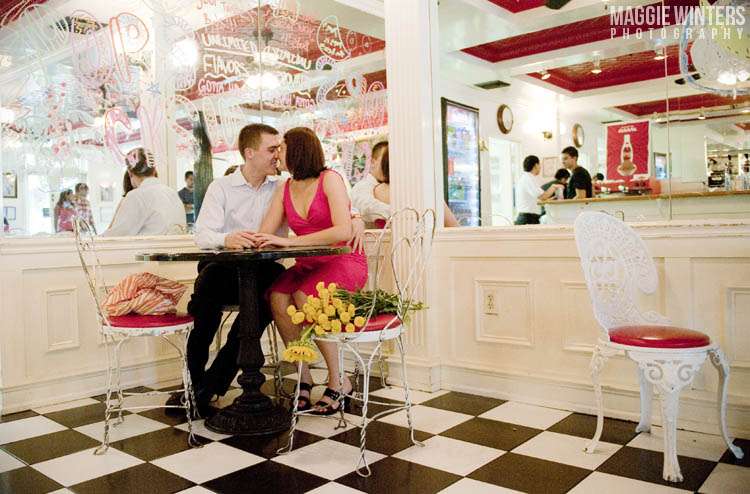 Maggie primarily works in DC and New York but is willing to travel for Rock n Roll weddings. Her wedding prices start at $2500 and from $450 for portrait sessions. She currently has limited space for 2013 weddings so get in touch asap!
For more information on Maggie or her photography, and to see more of her stunning images, be sure to check out her fabulous website. She can also be contacted by emailing maggie@maggiewinters.com.