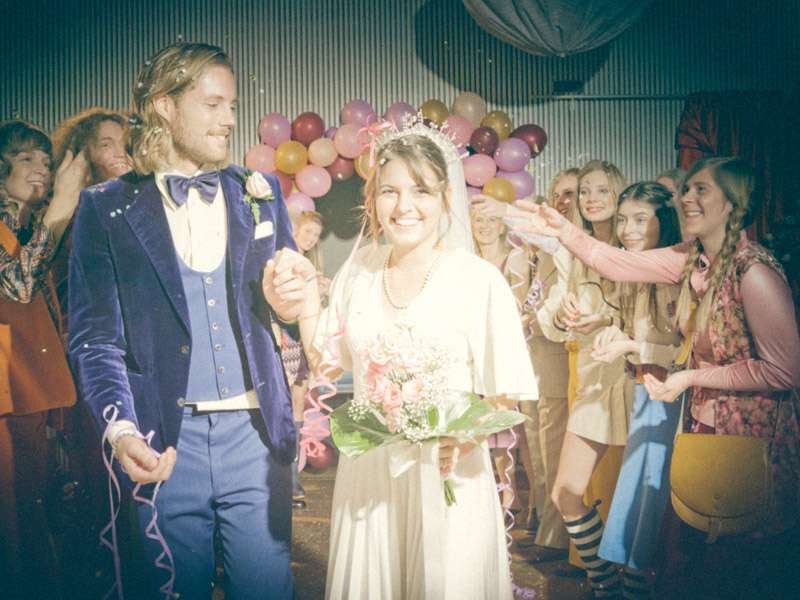 Wedding blogs are amazing. Getting featured on them is a fantastic way to elevate your business and put yourself and your work in front of hundreds of thousands of potential client's eyes. But what if it's not working for you? Are wedding blog features reeeally the be all and end all?
You might think this is a strange thing for a wedding blogger to say… but erm… no. No they're not. At last week's School of Rock workshop I had a few students saying "I love blogs but I know my photography/product wouldn't get featured. It's just not the style they promote". While initally I was taken aback "but I like to promote as much diversity as possible!". I thought, in retrospect they were actually totally right. Wedding blogs do have their own very specific criteria for featuring real weddings, wedding suppliers and products. And more of often than not, that criteria doesn't hugely deviate from blog to blog. No matter what style of wedding they favour (alternative, vintage, traditional, regional etc) they all still want to basically share the same things – pretty, affordable, aspirational (yet attainable) wedding ideas. They also want lots and lots of 'details' for brides to copy.
So what do you do if your work doesn't fit into this very specific criteria? Maybe you shoot predominately in black and white (blogs will always prefer colour images – they show the details more) or what if you product is extremely high end (blog readers tend to favour budget or DIY ideas)?
Well, dear reader, I am going over to the dark side and offering you some ideas for getting your name and your business out there offline. Dum dum duuuuum… don't tell the other wedding bloggers. I'll be shunned.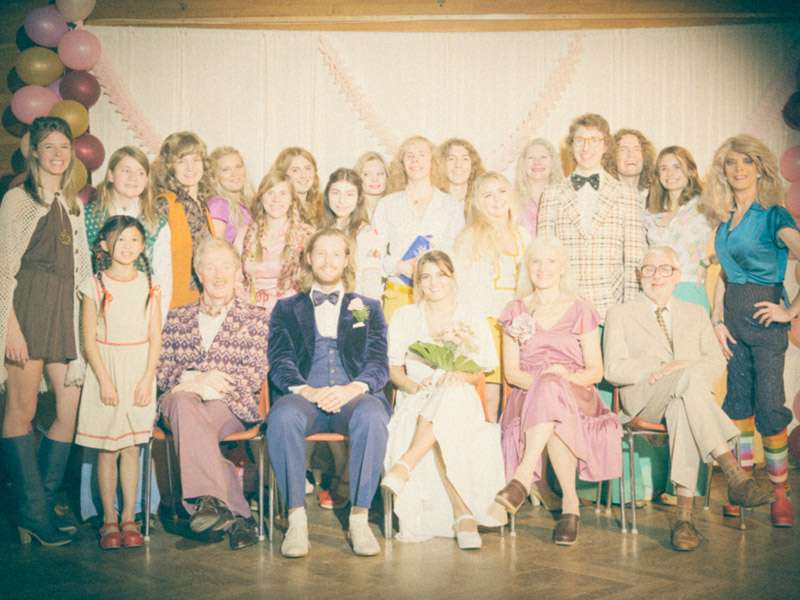 Print
Getting featured on wedding blogs is amazing but there is still something to be said for print exposure. Although the reach may be lower, there is still definitely a certain amount of credibility to be gained by being featured in print. Also, lots of newly engaged couples won't yet have discovered wedding blogs, however I'd bet 99% of girls buy a wedding magazine as soon as that ring is on their finger!
As well as real wedding features, magazines often ask wedding suppliers to be on their 'experts panel.' They may not run huge features on you specifically, but will ask for input for other article they're running. For example Perfect Wedding Magazine recently asked me to give my opinion on trash the dress shoots. This is a great way to get your name in front of potential clients without being perceived as being overly 'salesy'. You might not get direct bookings straight away from these features but it all adds to your brand awareness. It's important with these features to have a strong opinion and strive to make yourself memorable. When you write a solid piece for the press, you are instantly perceived as an expert. If your article is any good, people will remember it and you.
Local Press
Local radio, newspapers and tv stations are always on the look out for interesting local news stories. These kinds of outlets love a 'local resident does good' piece. Don't neglect these sources because of a perception that their reach isn't very far or wide. Publicity is publicity!
When I was in Omaha I was interviewed with Megan on a local breakfast show. I'm not sure what their viewership is or if I got any new readers from it, but that wasn't the goal. The goal was to add credibility to myself as an international jet-setting blogger. I think I did that OK (even though I effed up the autocute at the end. CRINGE-FEST).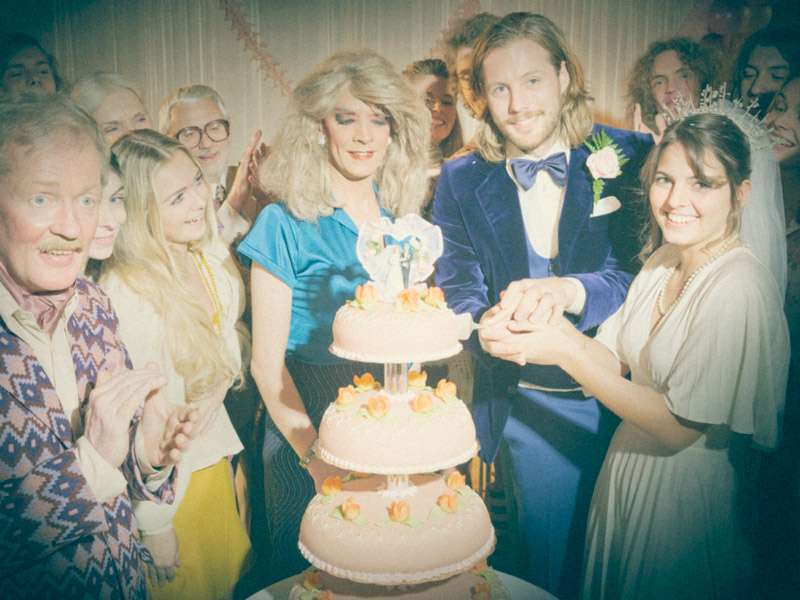 Network
I've said it before and I'll say it again, the single most successful thing I did in order to get my blog known was nothing to do with fancy online marketing. It was the fact that I got off my computer, out of the house and I put myself out there in real life. Networking with people in the industry I wanted to become a part of was huge for me. I met people I've since worked with, I got offered magazine columns, I made best friends for life. None of these things just landed in my inbox. No one is ever going to come to you – why would they? You have to make the effort and go to them. People are also more likely to remember you if you've met face to face.
Attending workshops, conferences, parties or meet ups (or arranging your own) is fundemental if you want to progress your business from a small online start up to a credible business. These connections might not magically transform into new clients overnight, but people are more likely to recommend people they've actually met. You can never say where one small connection will lead, and Dale Carnegie hasn't steered me fair wrong yet…
"You will go further in two months by becoming genuinely interested in just two other people than you will in two years trying to get other people interested in you."
Wedding Fairs
As a wedding supplier, the right wedding blogs (for your brand) are a great place to advertise, no doubt about it. However a placement at a relevant wedding fair can also help elevate you and attract clients. The key is to be at the right wedding fair. Again, the reach might not be as large, but you don't need hundreds of thousands of clients do you?
Sometimes, the personal touch (as in being there and meeting potential clients face to face) is more important to a bride than seeing you all over the internet. You may get featured everywhere online, but if people meet you and don't like you… well then you're stuffed. Also, if you're selling a product (stationery, wedding dresses, jewellery) rather than a service (photography, videography, planning) brides will often want to physically see it in real life before handing over hard cash. The internet is amazing but a photograph or video of a product is no comparison for actually holding it in your hand.
That's not to say blog advertsing doesn't work (or I'd be out of business, haha!) but if it's not working for you, maybe it's because you or your business is more suited to the kinds of clients who attend wedding fairs… or read magazines… or watch the local news…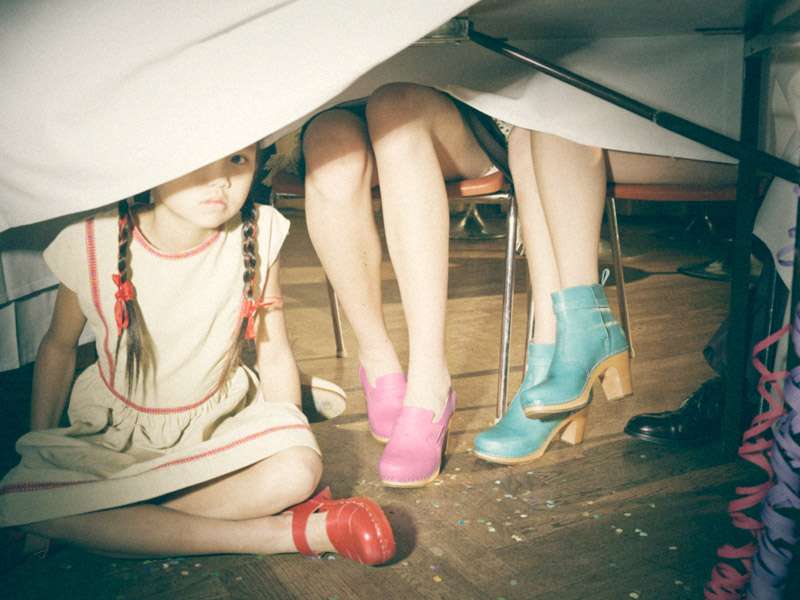 Speaking/Workshops
These days it seems that every photographer and their mother are doing workshops, but that doesn't mean you should ignore doing one yourself. However in order to make it sell in such a competitive market, you need to make yours stand out from the crowd.
What is it about you and the way you run your business that is different to your competitors? How can you promote your event in a new way? What unique perspective can you offer people? (As a side note – and yes I understand the irony of mentioning this in an article about offline promotion – I'm always on the look out for solid guest posts in The Green Room. If yours is selected for publication I'll always promote your event in return).
Passing on knowledge and offering people different ideas is a great way to create loyal fans and hopefully future cheerleaders who will publicise what you do without even having to try.
If you're not a wedding photographer think about doing workshops for brides. Florists could do flower arranging classes, cake designers could host simple cake decorating classes… the possibilities are endless. Not only will doing these events bring in an extra source of income, but they will help to establish you as an expert in your field.
Stage an Event
Hosting the Rock n Roll Bride parties was a great way to engage with my readers and industry friends in the early days. In fact people still ask me when the next one is going to be (FYI I'm not doing another one… every other wedding blogger is doing parties now – I've moved on!)
If you're thinking of doing an event it's important to make sure you think about how you can make it different. There are so many soirees being thrown these days (the opening of an envelope? Ooooh lets throw a party!) you really need to make yours stand apart from the rest. Is it a catwalk show? An awards do? A bridal fair? A cocktail party? They may have all been done before but no one will do it like you.
Invite members of the press and butter them up (seriously… you want them to talk about it afterwards right? I once went to one event where the free drinks ran out before I even got the bar and I had to sit on the floor for the catwalk show. I was not impressed!) Even if they don't then go on to feature it in their magazine/on their blogs, they will probably be mentioning it via their social media or instagramming snaps of things that catch their eye. You gotta keep them sweet. PS Everybody loves free cocktails… and a photo booth, you should always have a photo booth!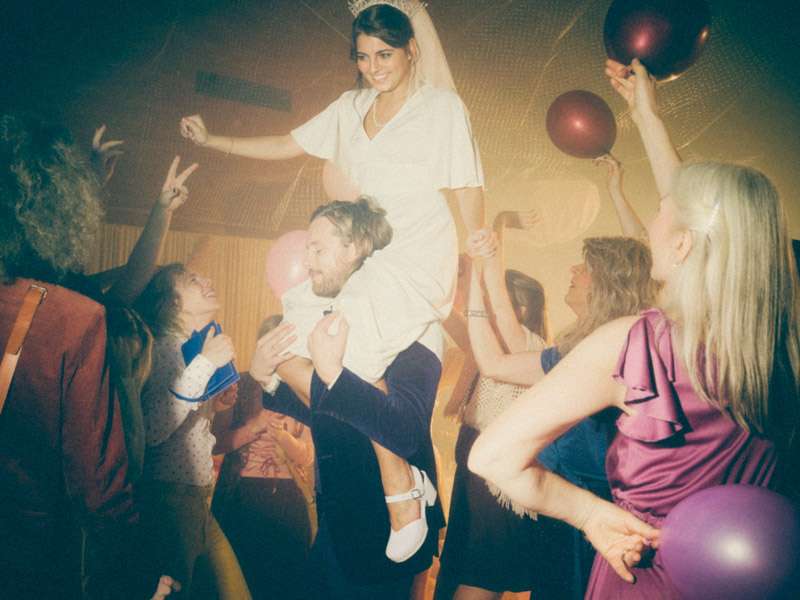 Help Others
Help others with no ulterior motive other than being nice. Genuinely nice people get nice things in return. I am a big believer in karma.
For example, my friend Elbie always asks for other make up artists to put themselves forward for weddings she is unable to do. Lisa always recommends alternative photographers to people who enquire to her but whose wedding she is unable to shoot. It doesn't take them much time or effort, but if someone gets a booking that they wouldn't have otherwise got through their effort, they'll likely remember them for it.
What can you do just to be nice?
Donate Products
People who put on events are always on the hunt for prizes or items for goodie bags. When targeted to the right one, these contributions can have great marketing reach. Every person at the event will receive the goodie bag and get a leaflet about you. That's great free PR! Sure, they might not turn into your biggest fan or a book you for their wedding, but putting your name in front of new people in this way could open up other doors. You just never know.
Also if you donate a prize at an event, you will likely be listed in the program, on their website or in the event press releases.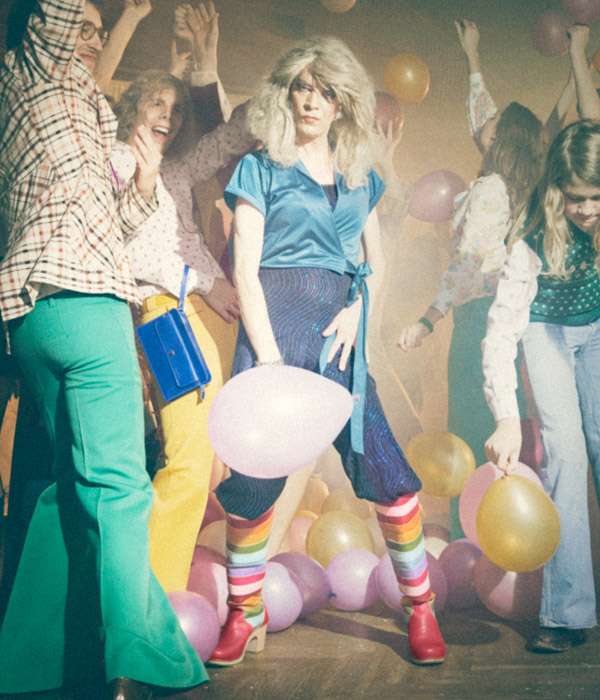 Have business cards
Always have business cards with you. ALWAYS! You never know who you might meet in the street. I've overheard girls in restaurants gossiping about their wedding plans and gone over and offered them a business card (once you've done it a few times it get's less embarrassing I promise!)
Make sure you have your twitter name on there too. Most people won't keep hold of a business card, but they may well check you out on their phone on the way home and follow you on twitter.
Get in with wedding venues
All wedding venues will have a recommended list of suppliers that they suggest to brides & grooms who book them. Being super nice to wedding venues and trying to get on those lists could be massive for business. I know of a few wedding photographers who pretty much book every single wedding through these recommendations.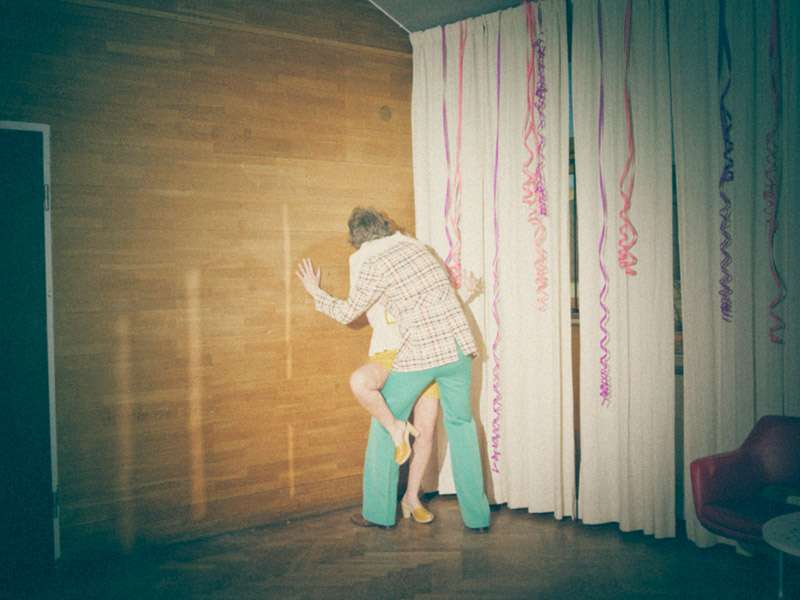 I hope some of you have found these ideas useful. I'd love to know if you've done any offline promotions that have worked really well for you. Hit me up in the comments!
All images from the Swedish Hasbeens A/W 2010 lookbook