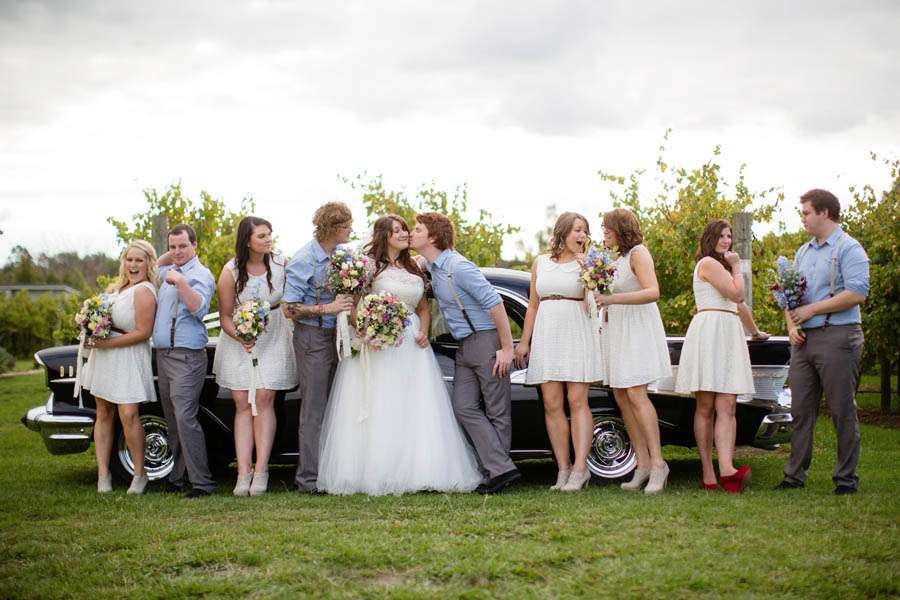 For their vineyard wedding, Christopher & Kerrie wanted something kitsch, warm and welcoming but without being restricted by a particular theme. "We put in all the elements that were 'us' that blended well and looked good together", the bride told me. "I would say our wedding theme, if anything, was 'uniquely us'. We are young romantics, whimsical, mismatched and a bit scruffy, we are lazy Sunday afternoon tea on a patchwork quilt in the sun and piece of cake to take home with you."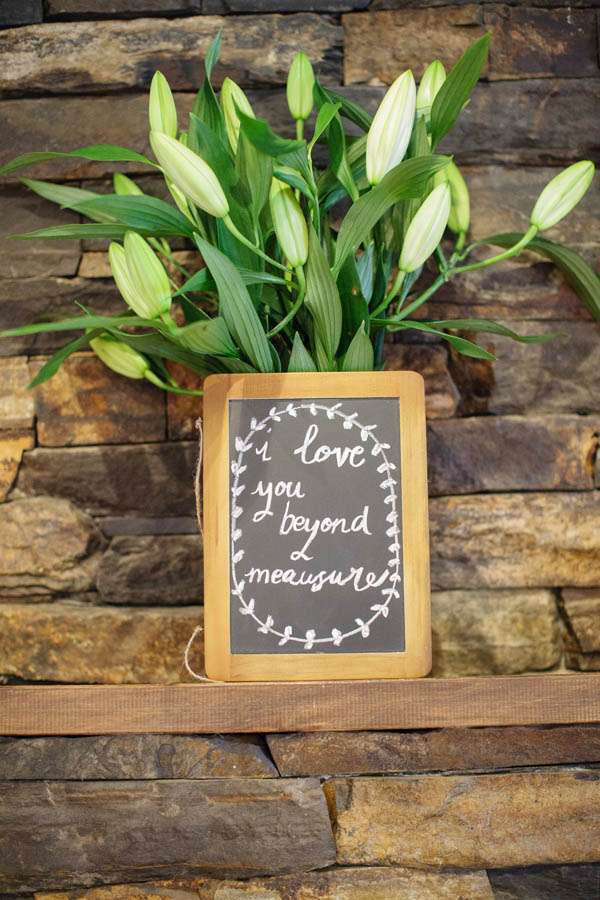 The wedding was held at Immerse Winery in the Dixon Valley, Australia. "There is no one thing in particular that inspired our day", Kerrie continued. "Our inspiration came from our experiences and adventures together, from the pattern on the tea cups at our favourite café, the lane ways of Melbourne we explore and the vintage markets we paw through on weekends. We like things higgledy piggledy and mismatched so we used that to our advantage. Everything from the invitations and bombonieres, to my shoes and my dress were all made by myself with help from my fiancé and Mum."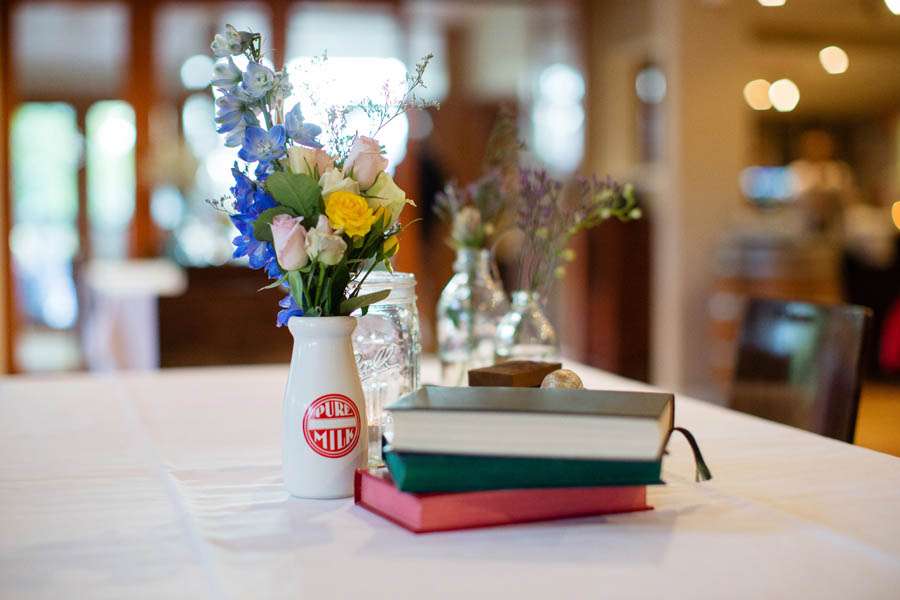 Oh yes, Kerrie's beautiful dress! Can we just stop and admire it's gorgeousness for a second please?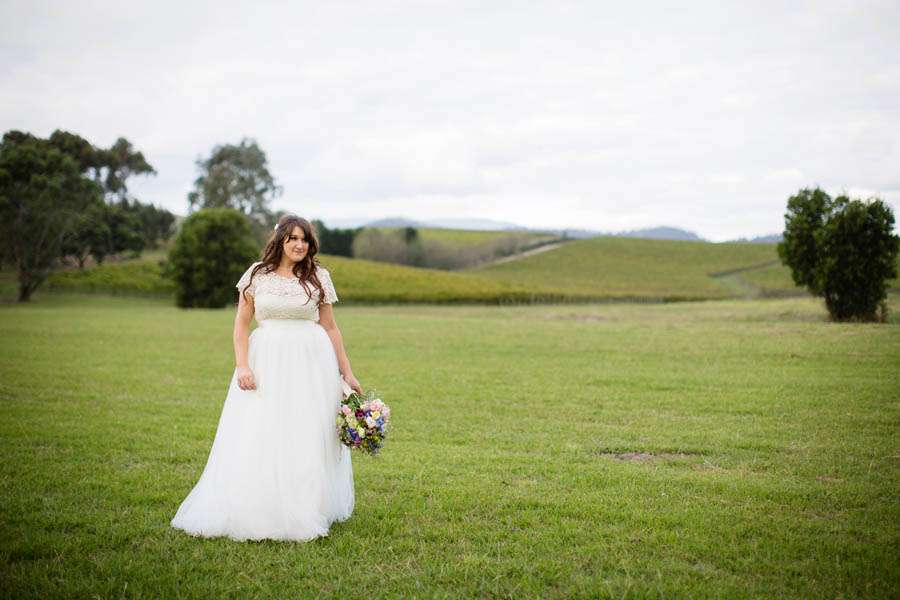 "My mother and I designed made my dress together!, she explained. "Not only was it an amazing bonding experience but we bought the lace from the same store at the same counter from the same man who sold my mother the lace for her wedding gown 25 years earlier."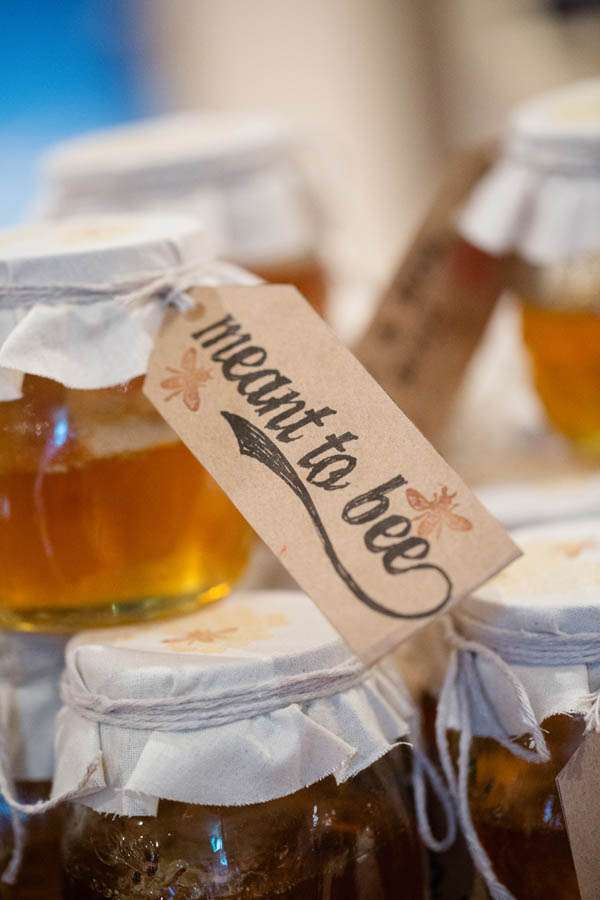 Utterly glorious. Thank you to Christopher & Kerrie and their photographer Kerrie for brightening up our Saturday!
Supporting Cast:
Photography Credit: Fi Mims Photography
Venue: Immerse Winery in the Dixon Valley
Bride's Dress: DIY
Bride's Shoes: Plain red shoes from Ruby Shoes, customised with glitter
Bride's Jewellery: Family heirlooms
Groom's Outfit: Fletcher Jones
Bridesmaid's Dresses: Dangerfield
Cake: Blissful Cakes
Flowers: DIY