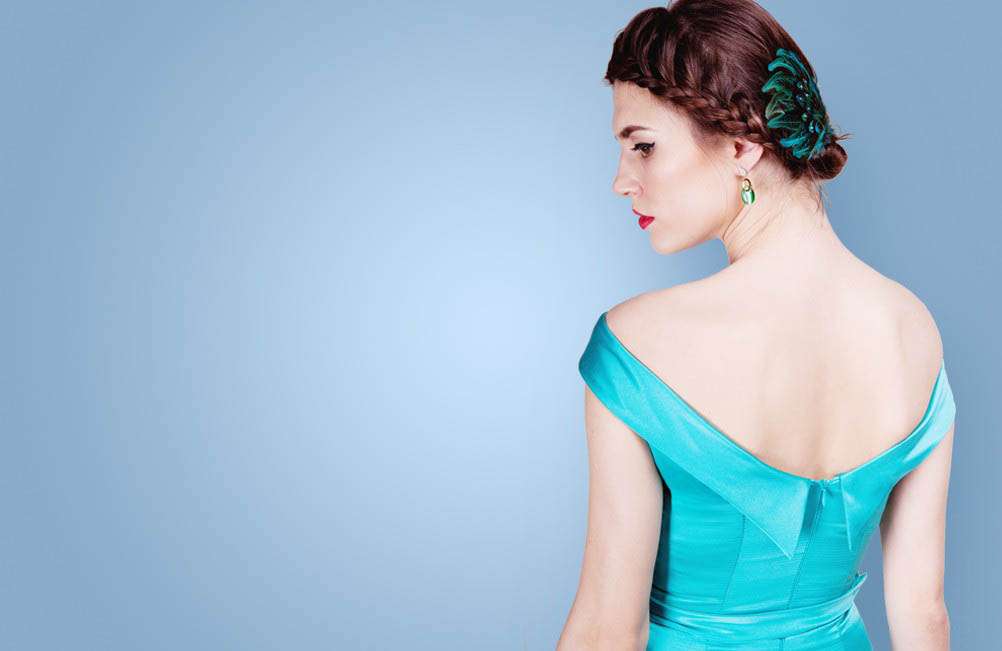 Inexpensive bridesmaid dresses are the holy grail right? Especially if you have a large bridal party, all those £300 frocks can really add up – not to mention the shoes, the handbags, the jewellery, the bouquets…Well fret not dear reader because I have the solution you've been searching for! To celebrate a year of successful business, For Her and For Him are having a whopping sale with up to 30% off their already bargain-tastic bridesmaid's collection!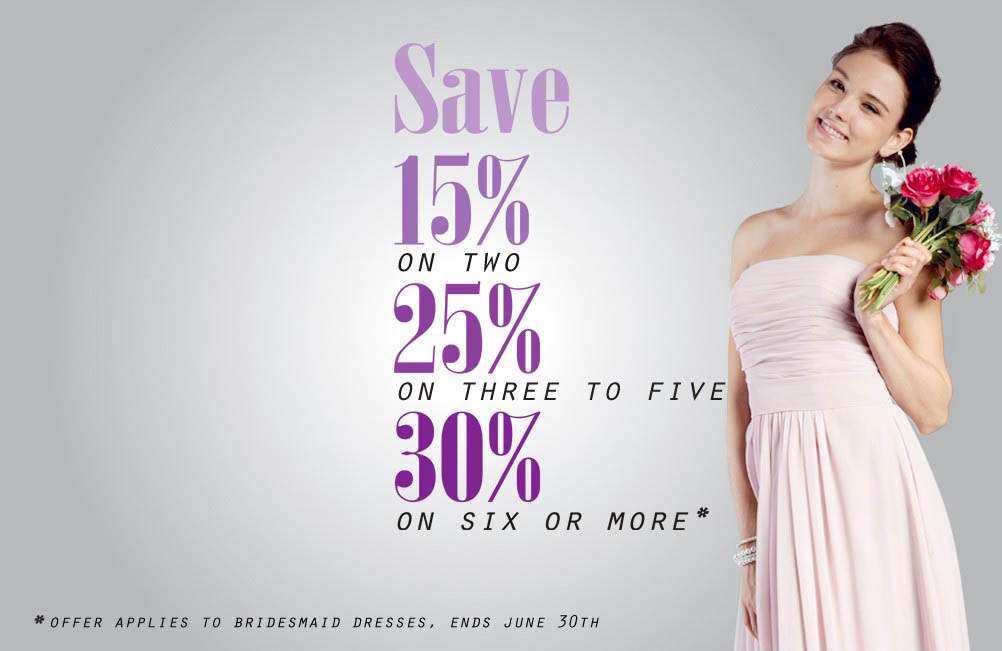 Their offers include 15% off the purchase of two bridesmaid dresses, 25% for three to five, and 30% off of six or more. These incredible rates apply for any dress in a bridesmaid collection, and the promotion is running from 15th May to 31st June 2012. They are even including their Custom Fit service free of charge with any purchase of more than one bridesmaid dress. Using up to 14 measurements, For Her and For Him will custom tailor every dress to fit each bridesmaid's body perfectly, no matter their shape or size. PLUS they're offering free worldwide shipping for any purchase of bridesmaid dresses, bridal gowns or accessories purchased during promotion.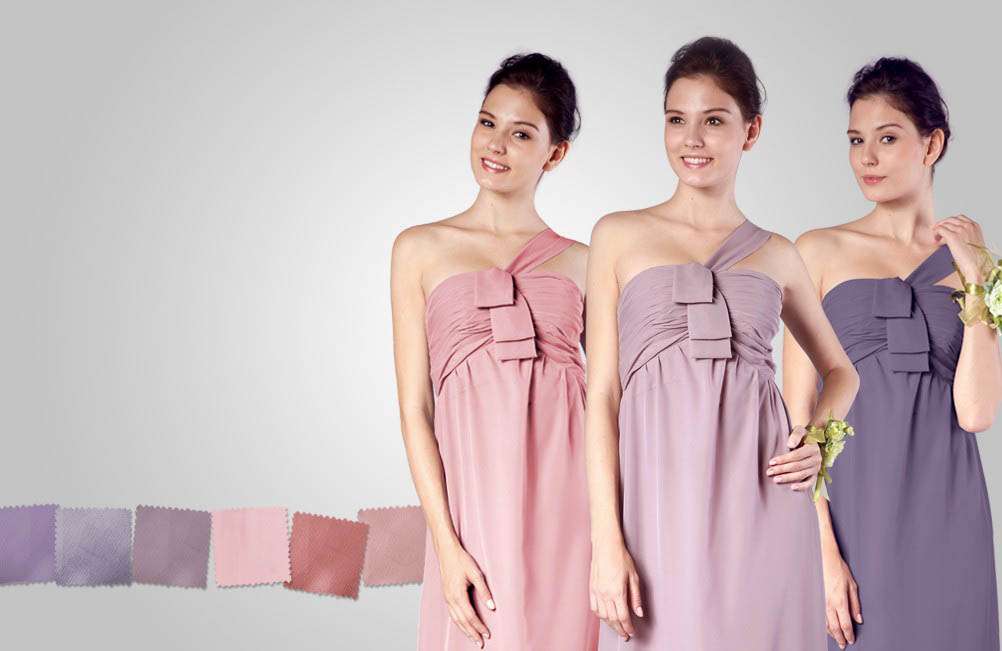 Their brand new, revamped site provides more options to their customers than ever. More colour choices are now available for nearly every dress, and now customers can even view pictures of any of their new bridesmaid's collection in all the choices. Options like adding or removing a train to your dresses, or choosing a zip up or lace up back are also available for a selection of the dresses.
I am 100% in love with their vast selection of dresses, but their vintage collection  especially is out of this world gorgeous! I can totally see Rock n Roll Bridesmaid's up and down the country rocking some of these gowns!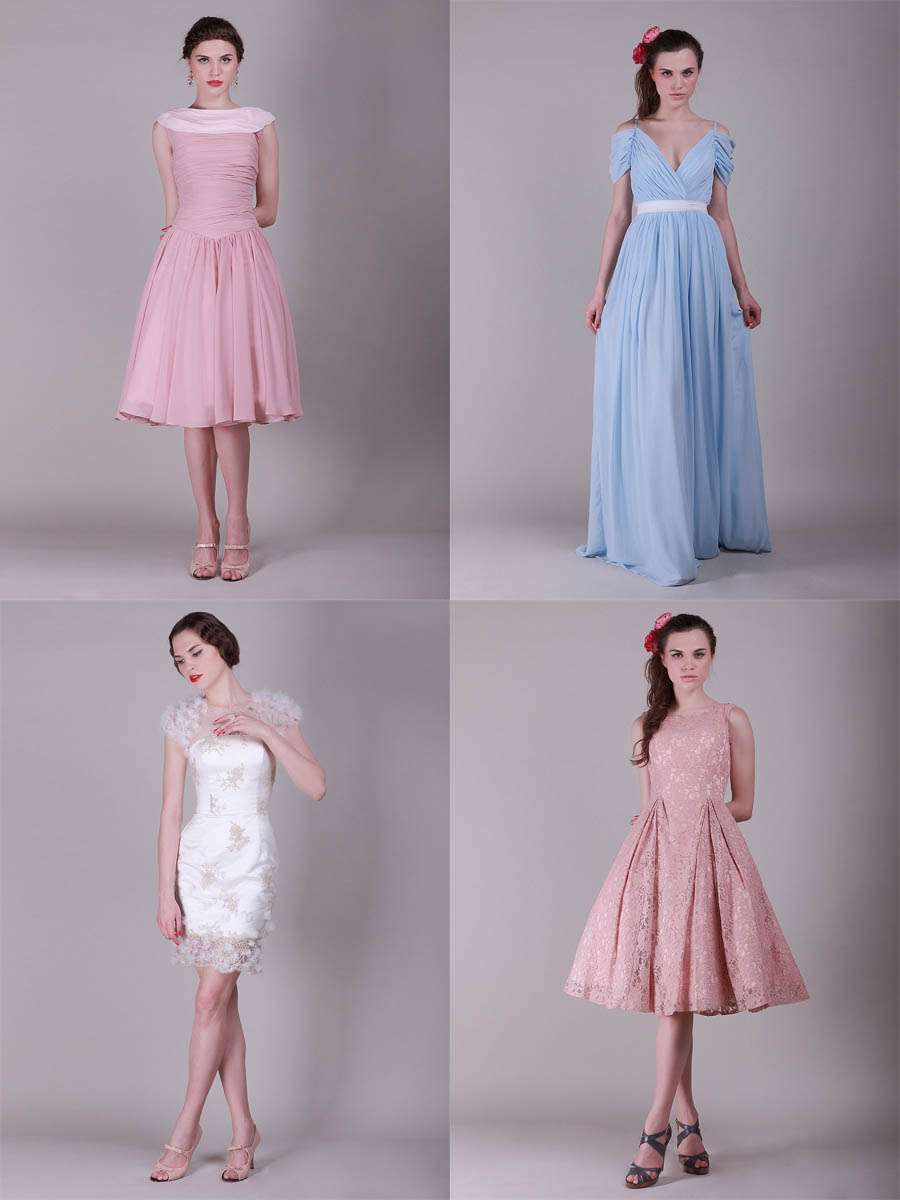 So what are you waiting for? Happy Shopping!