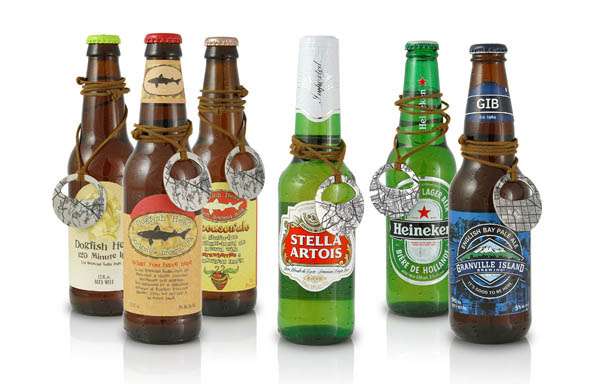 Looking for some quirky and contemporary jewellery to rock on your wedding day (and beyond!) then be sure to stop by Blend Creations. After their own Rock n Roll wedding, husband & wife team Vivian & Eric decided to launch their own design company and to produce some really unique pieces. A bottle opener that's also a necklace? How very handy!
They say, "We try and design pieces that aren't typical, and as beer aficionados and jewelry designers it seemed natural to design a functional pendant that doubles as a bottle opener. Our bottle opener pendant is the kind of thing that we would have given our wedding party had it been around when we were married! The custom ones are great because they can feature the location of your wedding venue and then personalize the back with the important details of your wedding (date, names and the like)."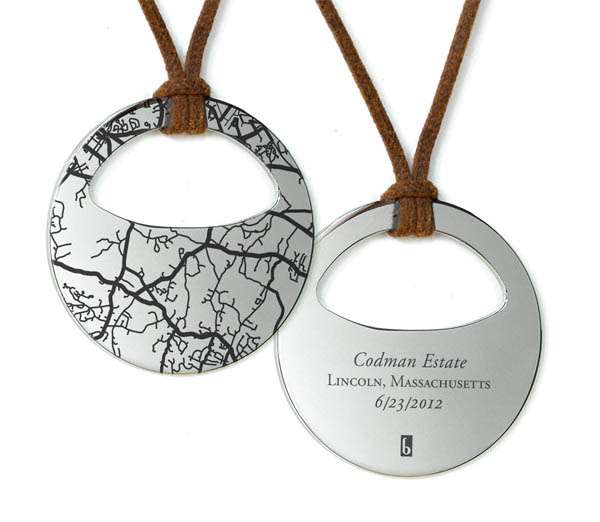 Reader Discount
The bottle opening pendants cost $64 ($99 for custom designs). A 35% quantity discount is automatically applied when you purchase 3 or more custom bottle openers.
For all other items, Blend Creations would like to offer readers of Rock n Roll Bride a 15% discount off all orders of $50 or more. To qualify simply use the promo code 'RockNRoll' at checkout.
Contact
website: www.blendcreations.com/contact
email: blendcreations@blendcreations.com
phone: 613.266.8433 or toll-free in the US/Canada 1.888.563.9220