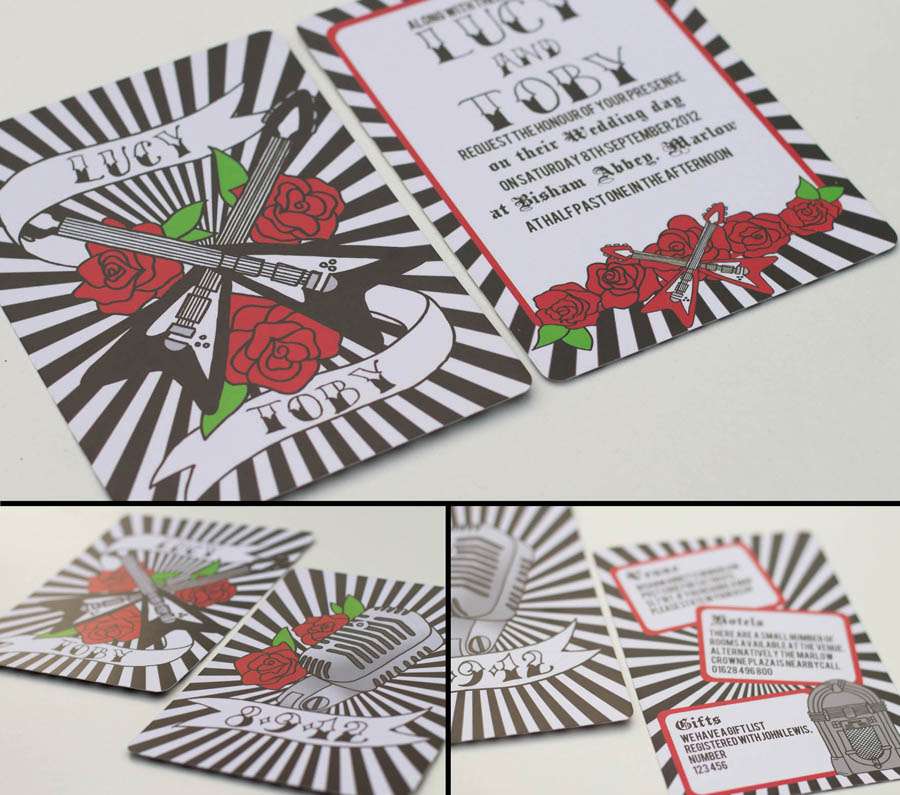 The eagle-eyed among you may recognise the work of graphic designer and wedding stationery creator Veronica Dearly. I featured her own wedding back in June last year, and her home-made stationery was such a hit that she decided to go into business! Based in West London, Veronica has been working with couples ever since her own wedding to create wedding stationery with a modern and Rock n Roll twist!
Her style aesthetic is fresh, modern and unique – bold typographical designs sit perfectly with daring designs and pops of colour…and I just love it!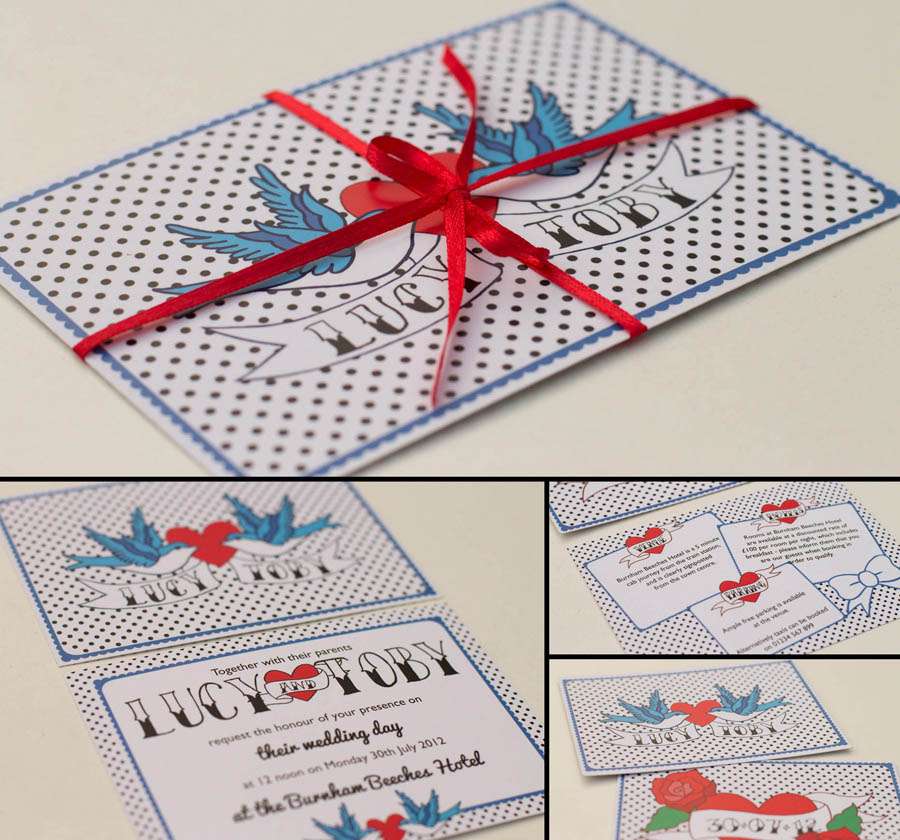 "I have always pursued painting & creativity, as an angsty school girl I sold giant finger paintings of Kurt Cobain and then went onto paint portraits of couples and children," Veronica told me. "Recently I've favoured more illustrative work and graphic design and this has coincided nicely with my adventures in wedding stationery."
"My style is fairly wide-ranging to the point of almost being polarised, which I suppose reflects the spectrum of inspiration that I'm influenced by – you can see that I am simultaneously a lover of old school ink & Rock n Roll, and also more modern, clean lines & patterns with hot typography."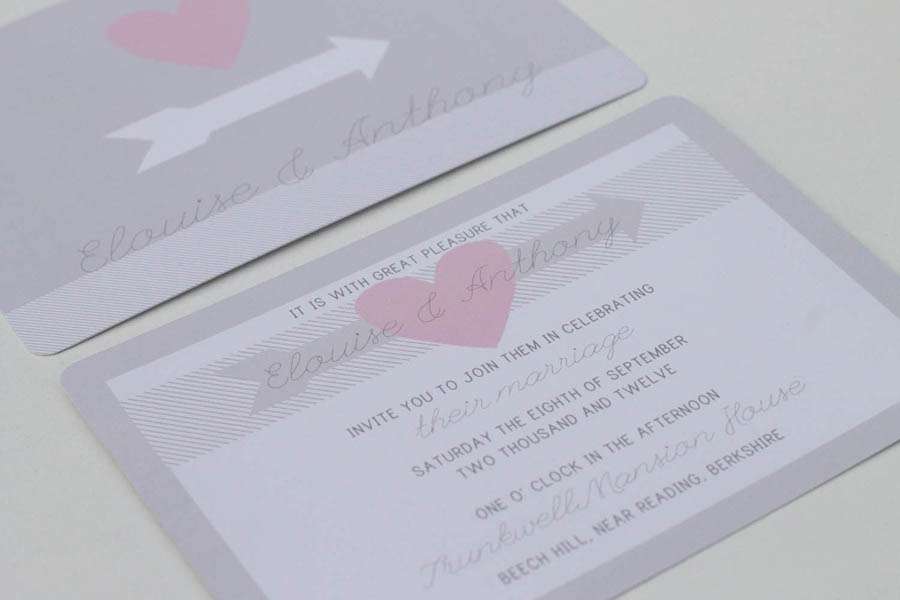 "Having searched the market furiously in the build-up to my own wedding, I understand that it's often difficult to find something that you totally love – which is why all my collections can easily be tailored to suit you and your wedding. I also offer a fully bespoke service so if you want something inspired by your own ink, wild wedding theme or even pin up versions of you and your future intended then I'm your girl."
Veronica's fee for a bespoke design is a flat fee of £50 for wedding invitations with the printing costs starting from just £2 per invite. All designs (bespoke or from one of her collections) come with the option of additional information cards, RSVP cards and even pretty ribbons if that's your thing! She can also design coordinating 'on the day' paper goods such as seating chart, table names…whatever your heart desires!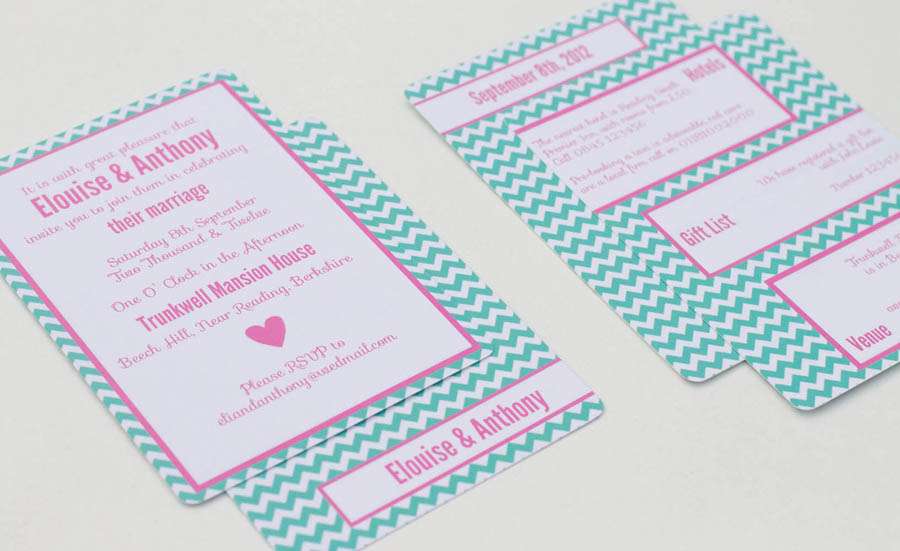 Reader Discount
Oh you lucky lucky things…Veronica would like to offer all readers of Rock n Roll Bride a whopping 15% off any order placed before 15th May 2012. She will also be offering her bespoke design service at a 50% reduction, just £25, for people who contact her before this date!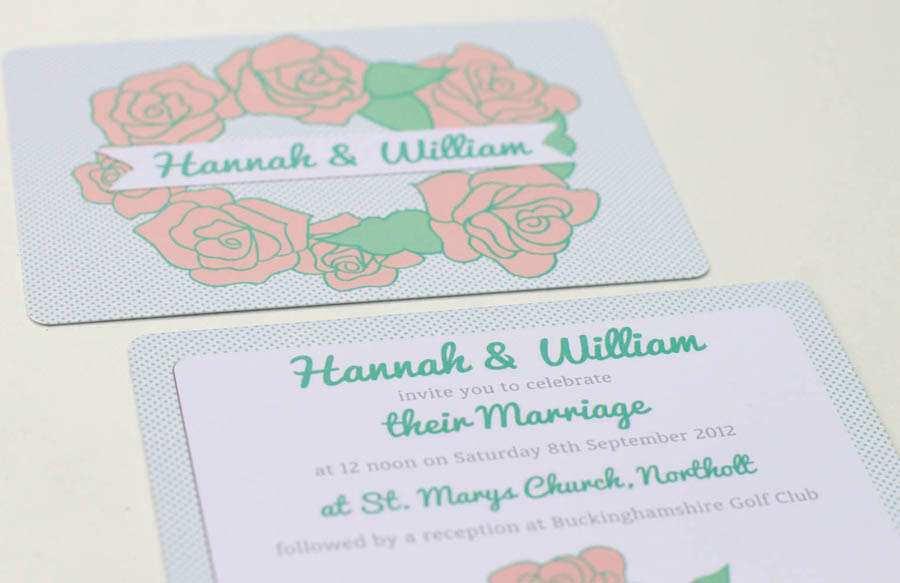 For more information on Veronica and her fabulous work, be sure to check out her newly launched website. She can also be contacted directed via email on hello@veronicadearly.com.