Donna Craddock of Clickclickbang Photography is a wedding photographer from the North of England. She loves the weird and the wacky weddings but similarly she's obsessed with the simplicity of love and the sanctity of marriage.
Today I'm chatting to her about her business and why she thinks she's your perfect wedding photographer.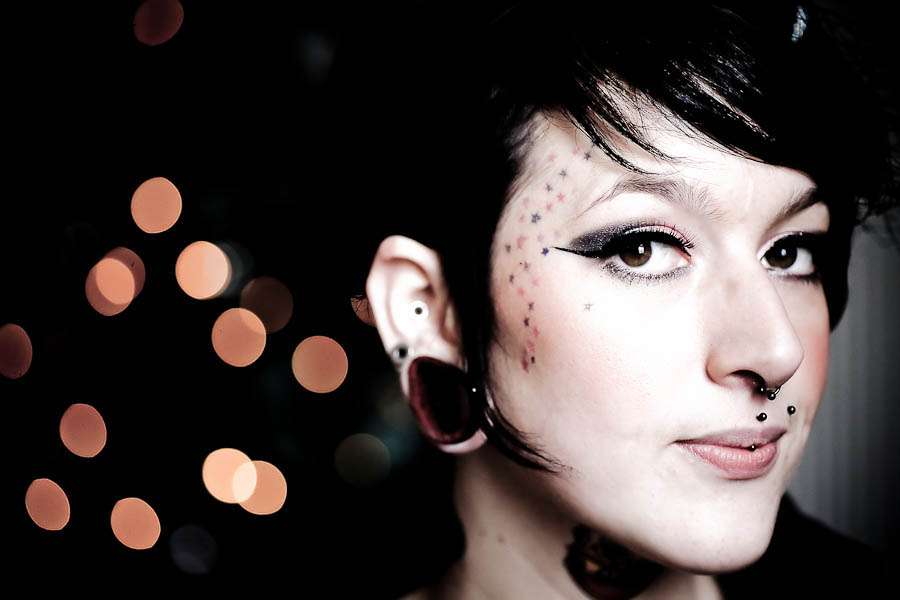 Hi Donna! Can you tell us who you are and what you do?
I'm a chubby pink-haired tattooed metallier.  I'm married to a gorgeous Irishman and have 2 kids and a fur baby Pug by the name of Bob.  I own and run Clickclickbang Photography.
I started taking pictures when my (now 11 year old) daughter was born-mainly because I felt creative but I can't even draw a circle round a penny, so taking photos was the next best thing.  I floated about, learning the technicalities as I went, and it grew and grew into this!
I've been shooting part-time professionally for the past 3 years (after the birth of my 3 year old son forced me to quit being a self-employed mortgage advisor!) and have been lucky enough to let my business grow naturally, by word of mouth.  However, going full time this year is a huge step, and I'm so excited!
Can you tell us a little bit about what drives you as a photographer and a business woman?
I just love photographs! Any style, any theme, any format. I love art and I love photography as an artistic medium.  I love to make people come away from shoots going 'oh that was way more fun than I expected!' People are sometimes a little scared of having their photograph taken but I want them to love it by the end!
My personal work and my commissioned work overlap both in content and in style, and because I'm known for my alternative fashion work, as well as horror-themed work (which is one of my favourite things to shoot!) people can see the scope of what they could achieve in a photo shoot with the right props and me!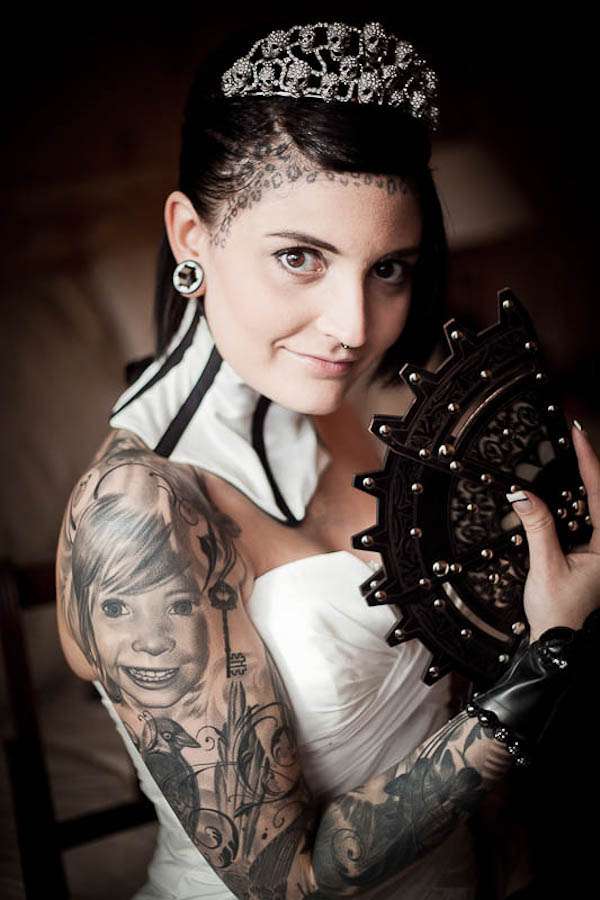 Who are your biggest influences?
Wedding photography wise – Jasmine Star, I think she has gorgeous style. Outside of weddings I adore people like Lithium Picnic, Julian Kilsby, Kirsty Mitchell, Tim Walker, Sally Moon and Helmut Newton.  However biggest influence probably has to be my (not so secret) goth core throwback from my teenage years! This means anything dark, twisted, odd, scary or haunting is always something that gets my blood going, so my personal work takes on a lot of that flavour.
So what do you think makes you stand out from other wedding photographers?
I'm not just a photographer; I'm a bag carrier, shoe holder, corset tightener, baby sitter and all round jack-of-all-trades.  I've been told more than once that when I'm there, it's like a best friend is in the room and for me that's a massive compliment. I don't ever want people to be uncomfortable around me. I LOVE my job and the people I meet!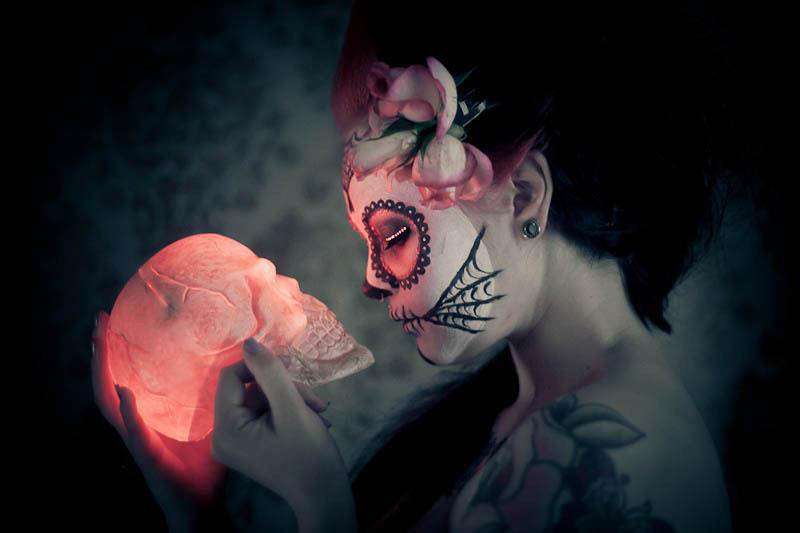 What is the best business advice anyone has ever given you?
My University tutor advised me to merge my two businesses (previously I 'hid' my wedding photography under the name 'Radiant Weddings' to stop people being freaked out by my personal work) and I'm so glad I did.
I totally appreciate that some people might not like the darker, freakier side of my photography, but I now realise that it's part of me, and people should know what I'm all about!
Who are your perfect clients?
Anyone easy-going, who've put real thought into their big and want photos that capture the real 'them'.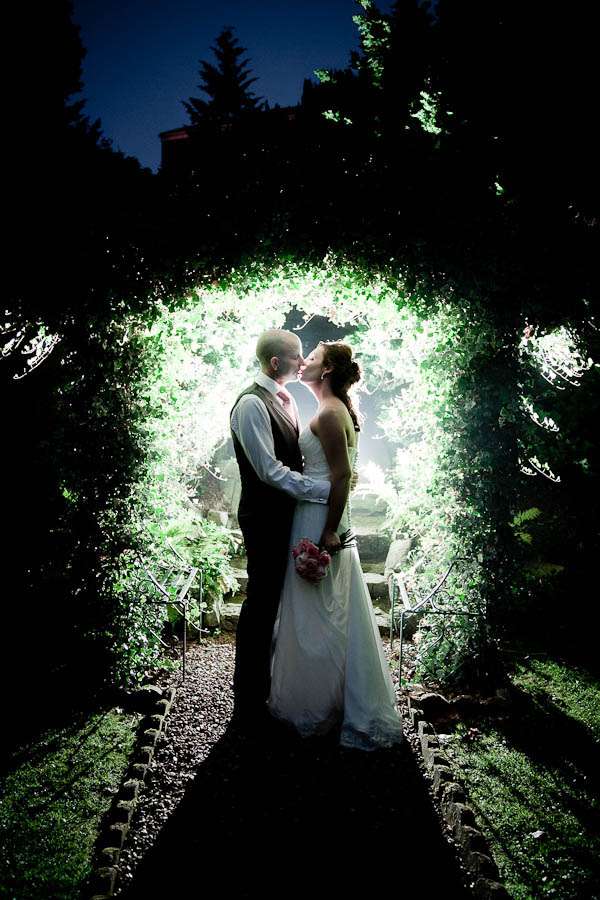 What's been your favourite wedding to date and why?
I've had a lot of amazing weddings over the few years but one of my most recent weddings was particularly amazing. The bride was a beautiful and very inked tattooist, and they had some really lovely touches to their day.
What do you love about weddings?
The laughs.  I've laughed until I've cried at some best man speeches.  The giggles you get in the morning when all the girls are getting ready are so amazing too.
Why are you perfect for Rock n Roll Bride readers?
I 'get it'.  I am so excited to see your day unfold. I squeal over your details and then capture them beautifully!
What has been the highlight of your career so far?
Last year I went on my very first ever airplane ride, all the way from Manchester, UK to Chicago, Il.  I was flown there to photograph the wedding of Eric and Julie and was absolutely gobsmacked to be asked if I would fly over to take their pictures.  I had an amazing time and was treated like one of the family.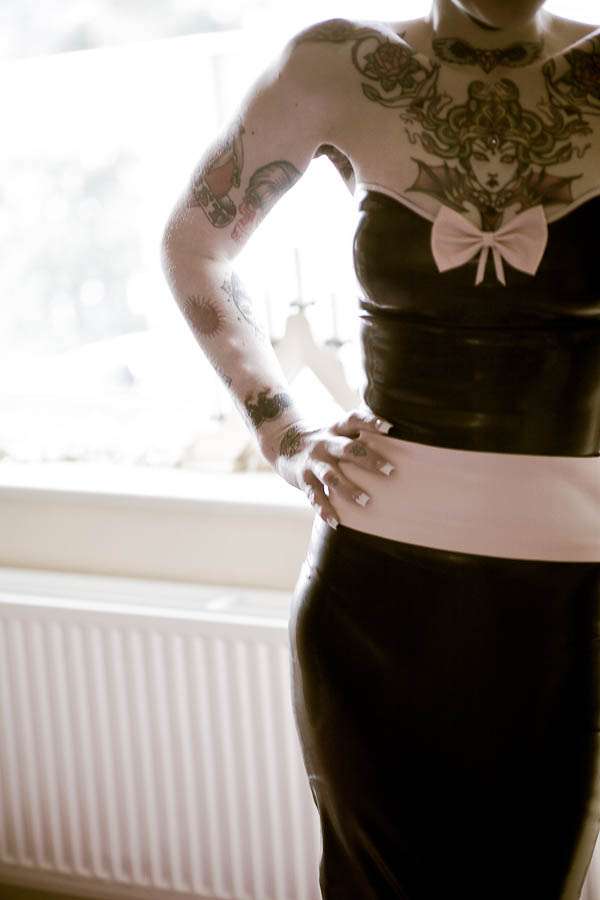 Can you give us an idea of your prices?
Sure! A full day of photography, from 'getting ready' to the first dance, with a minimum of 120 high res images on disc, a DVD slideshow and a flat-bound wedding album is £999.
I'm also currently offering portrait shoots (in any style) at a discounted rate of just £70 (with 15 images minimum on disc and 2 A4 prints) instead of £100, as well as £100 off wedding photography if you mention Rock n Roll Bride when you enquire!
Thanks to Donna for talking to us today. Be sure to check out more of her work on her website! For all queries or enquiries Donna can be contacted via email on donna@clickclickbangphotography.co.uk