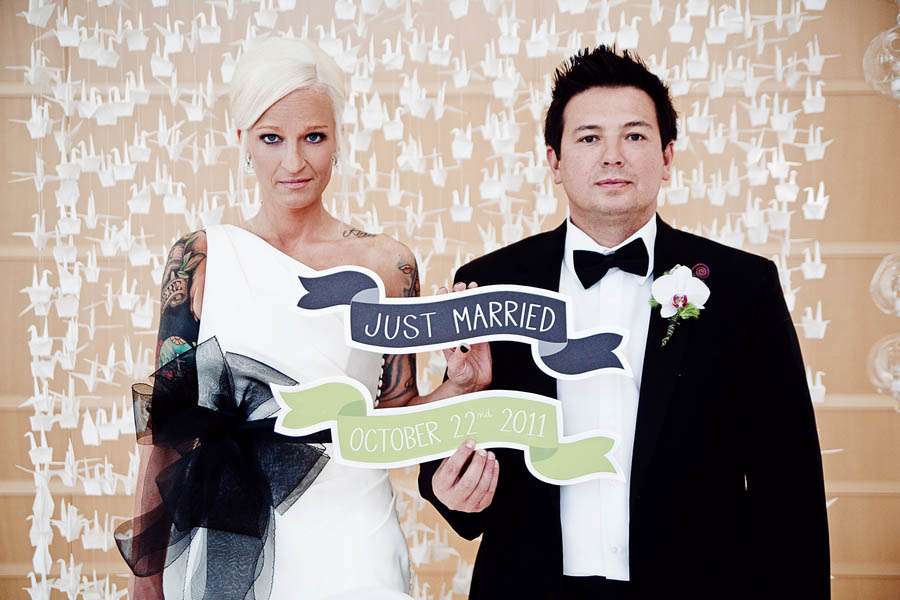 Jessica & Ty's wedding was all about having fun, throwing and great party and entertaining their guests. They didn't have a concrete theme per-say, they just included things they loved and thought people would get a kick out of! Jessica explains,
"I'm the kind of person to go OVER THE TOP! On my son's birthday for example, I hired a bouncy house that took up the entire backyard! So basically that's what happened for our wedding. I had so many ideas but wanted to try and balance it all that it didnt end up looking to much like a circus or a mish mash of ideas all thrown together. I still wanted the event to be formal and still look like a wedding."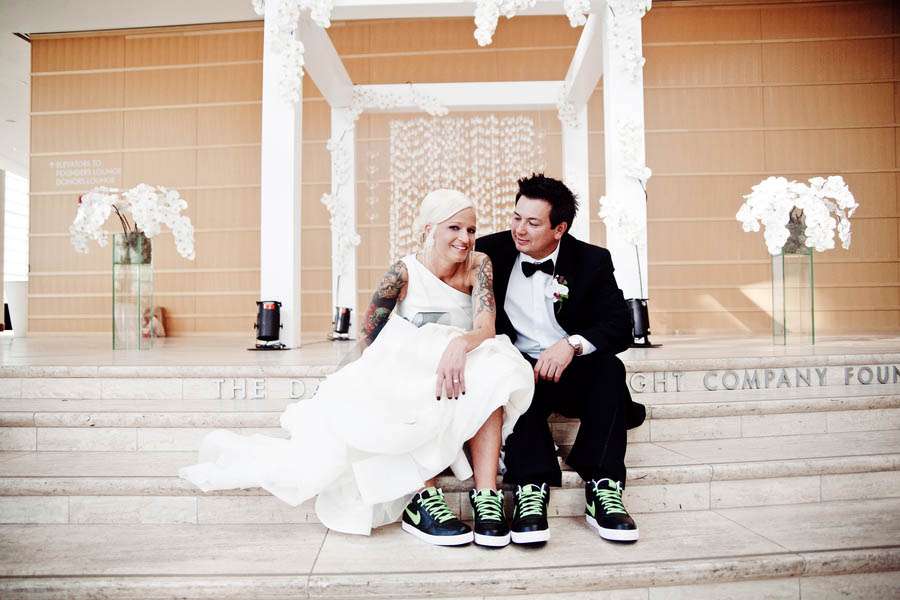 The couple wanted their wedding to be fun for all their guests and for there to be something for everyone. So they added surprises, and things people might not expect, at every opportunity. These included the 'Til Death do Us Part' cake, the hand folded origami cranes, the high school band, the custom cocktails, the ice luge (!), the cotton candy machine, the belly dancers and the fact that the bride wore 3 wedding dresses! "This was decided way before Kim Kardashian did it!" she laughed "I couldn't decide and I wanted to change it up throughout the night. Obviously 3 dresses meant lots of alterations & lots of cash but it was worth it… although I could barely move in dress number 1!"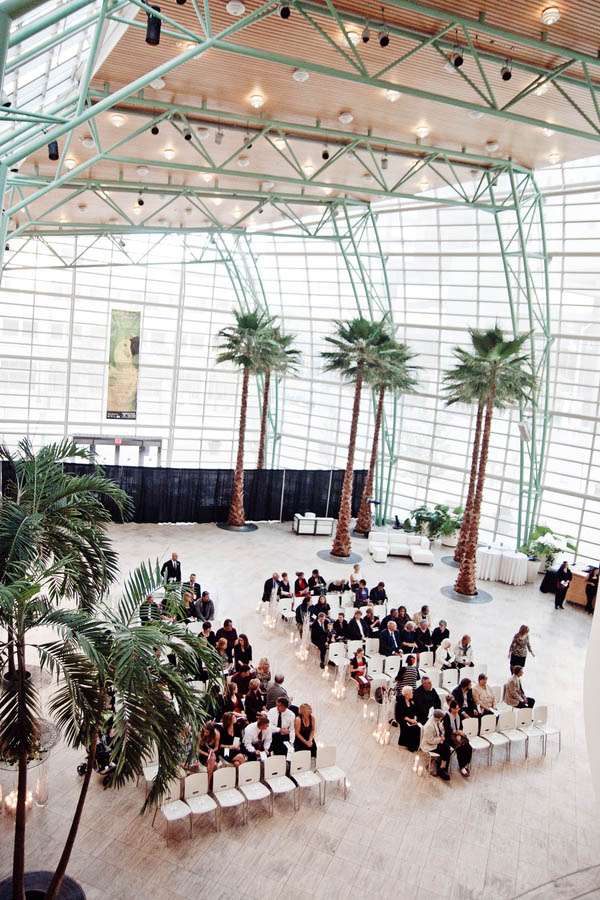 "We just did what we wanted, and took no notice of anyone's negative comments about our ideas," Jessica concluded. "We didn't really have any drama with anyone but there were a few comments here and there about it being a little out of control, but this did nothing to stop us doing our wedding as we wanted. It was our vision and actually not really about all the stuff, but about us as a couple. It was our way to express ourselves. I would not change anything about the day except maybe hiring the fortune teller who never showed up!"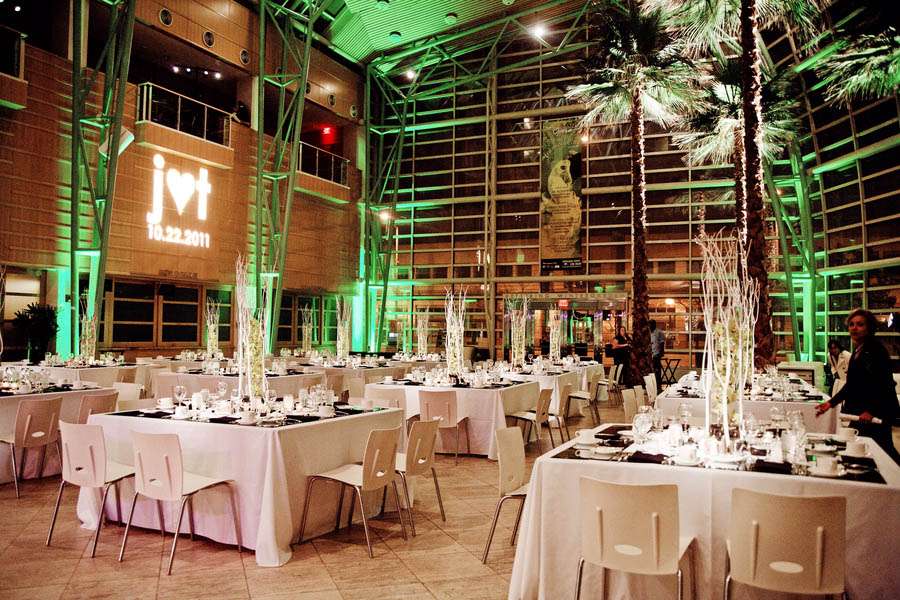 How fun is all this? Thank you so much to Jessica & Ty for sharing their awesome wedding with us today!
Supporting Cast:
Photography Credit: Sarah Babcock Studio
Venue: Schuster Center Performing Arts Center, Dayton, Ohio
Bride's Dresses: Christos & two from David's Bridal Vera Wang White Collection
Bride's Shoes: Christian Louboutin, TOMS & Custom Nike ID
Custom Dress Hangers: amylynnbuttcin & divinewine on etsy
Groom's Outfit: Men's Warehouse
Cake: Ele Cake Company
Flowers: The Flower Shoppe, Dayton, Ohio
Hair: Jessica Turpin, Salon Ventures
Make Up: Michelle Richardson, A Vogue Idea
Band: Stivers School of Performing Arts High School students
DJ & Lighting: Duffy at Party Pleasers, Dayton Ohio
Stationery: Eliminate Ugly & Foglio Press  on etsy
Photo Booth: Red Eye