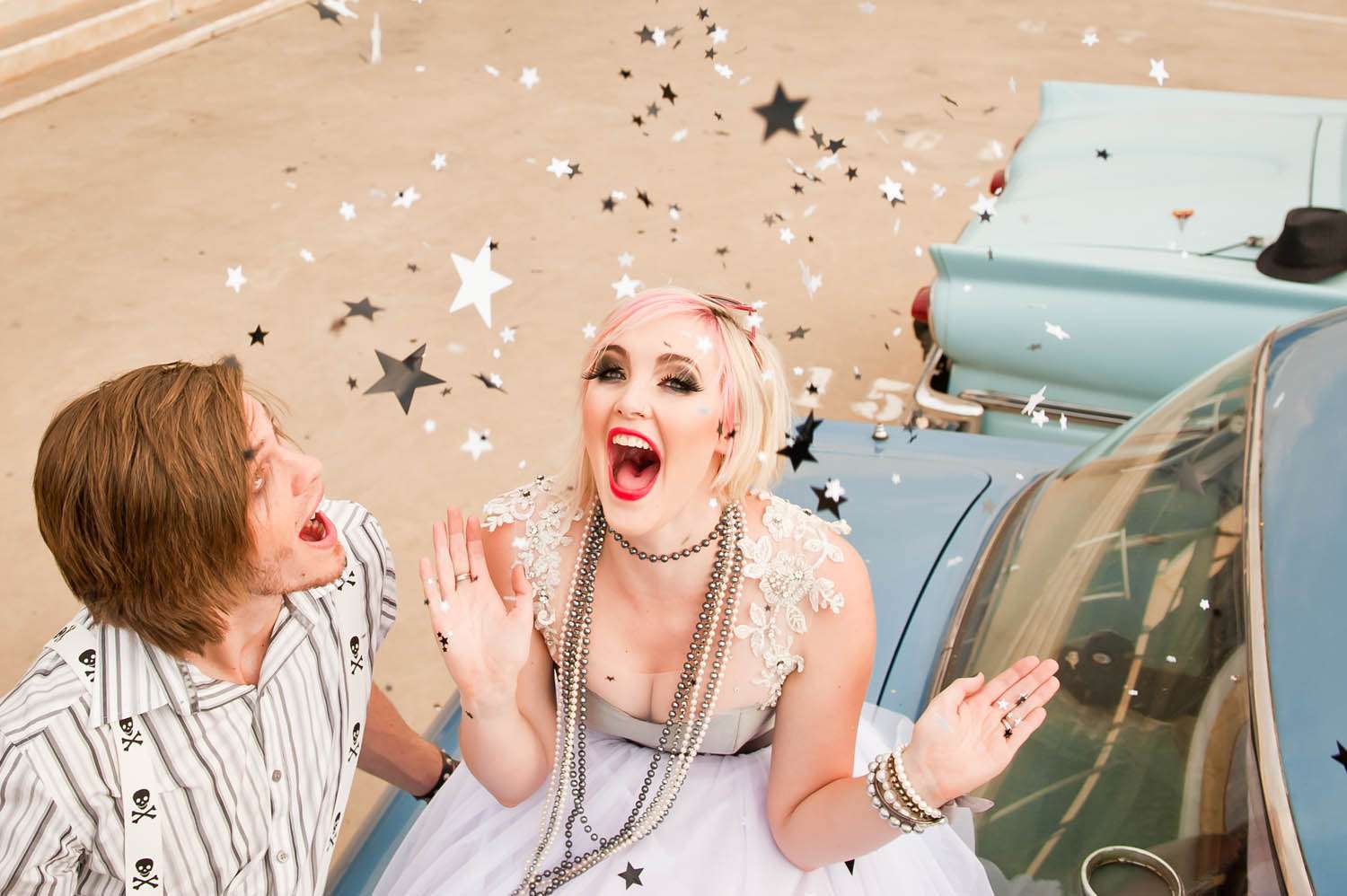 It started with those ruby slippers. When wedding photographer  Kat Forsyth first laid eyes on the Iron Fist beauties, she knew she had to do a photo shoot styled around them.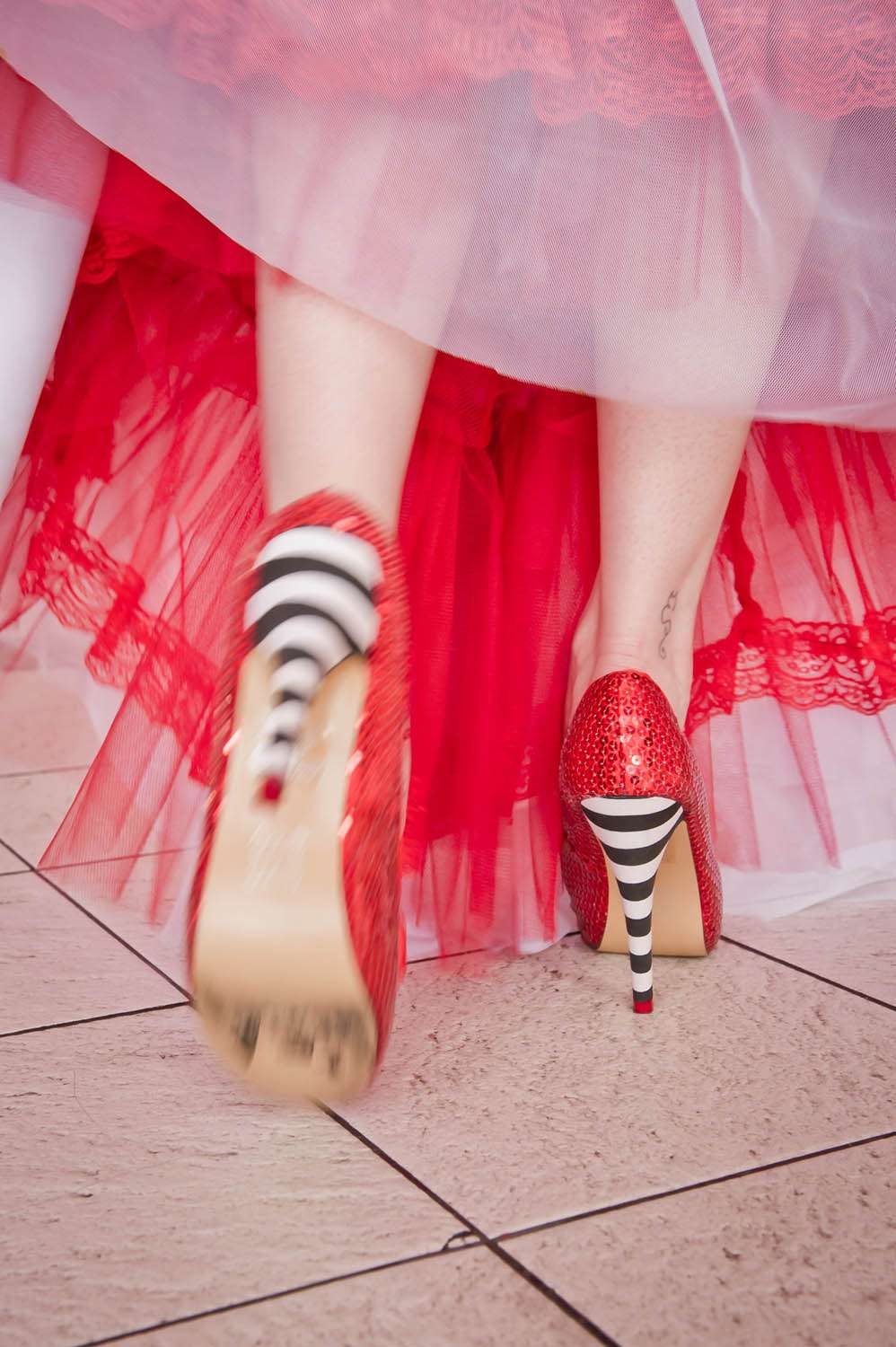 "I'm not even a shoe girl, and I hardly ever wear heels, but hot damn, I wanted everything on the Iron Fist website," Kat wrote. "I couldn't get the ruby slippers out of my head, so a few weeks later I popped into a shop to see them in person. Well, the only pair left was the display pair, and they were one size too small for me. But they were On Sale. On Sale for one fifth of the original price! So in order to justify the purchase, I decided I would buy them to use in a shoot one day. Photographing them's just as good as wearing them, right? In fact, better, because it'd be more comfy!"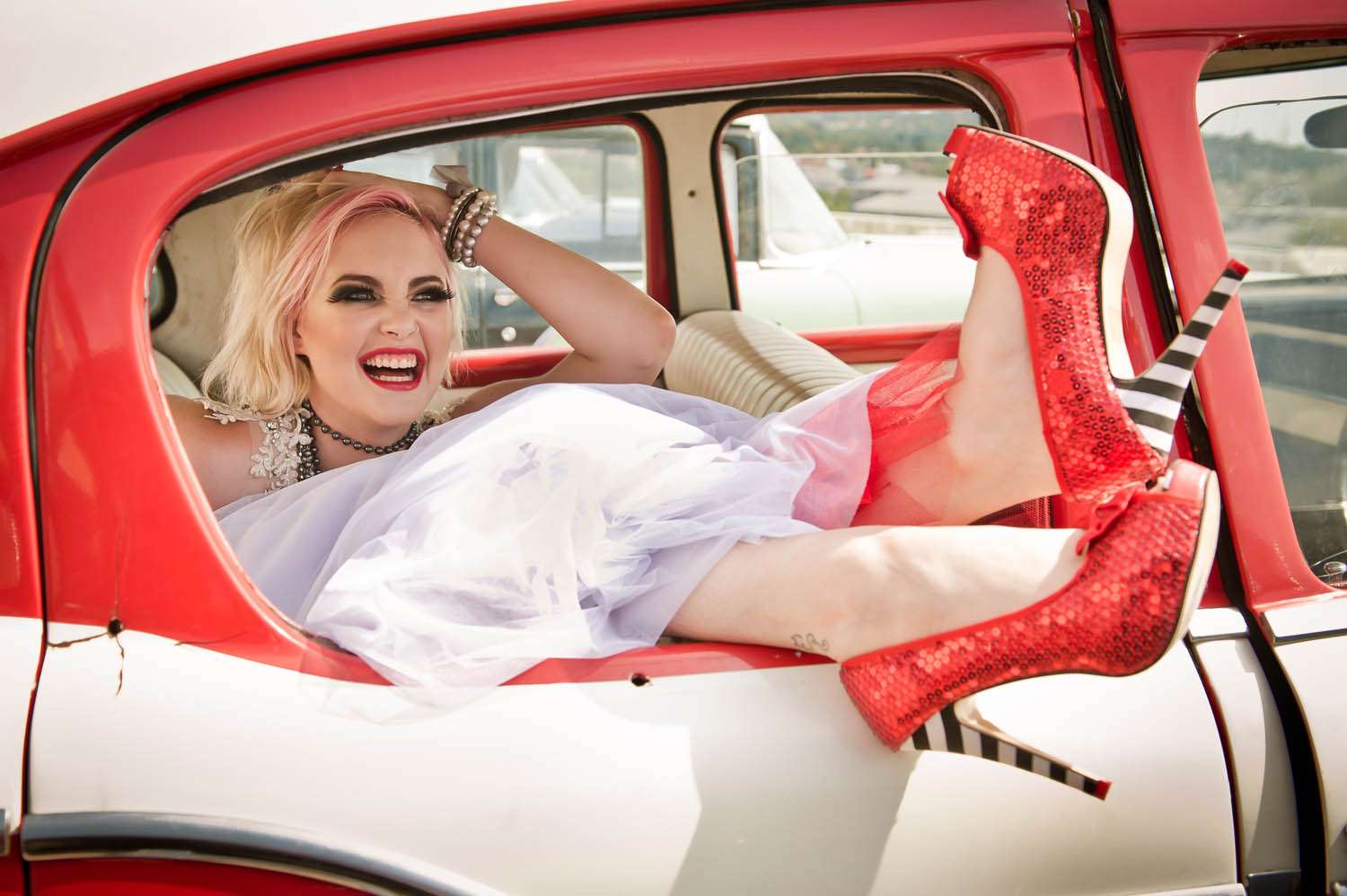 "So I bought the shoes – and another pair which actually do fit me, and were also on sale (score!) – and left the store resolving to do a shoot based around them. Which I planned in the back of my head for ages, trying to get past the craziness that was last year and the first portion of this year, and then trying to find a dress, and a venue, and props, and a male model…"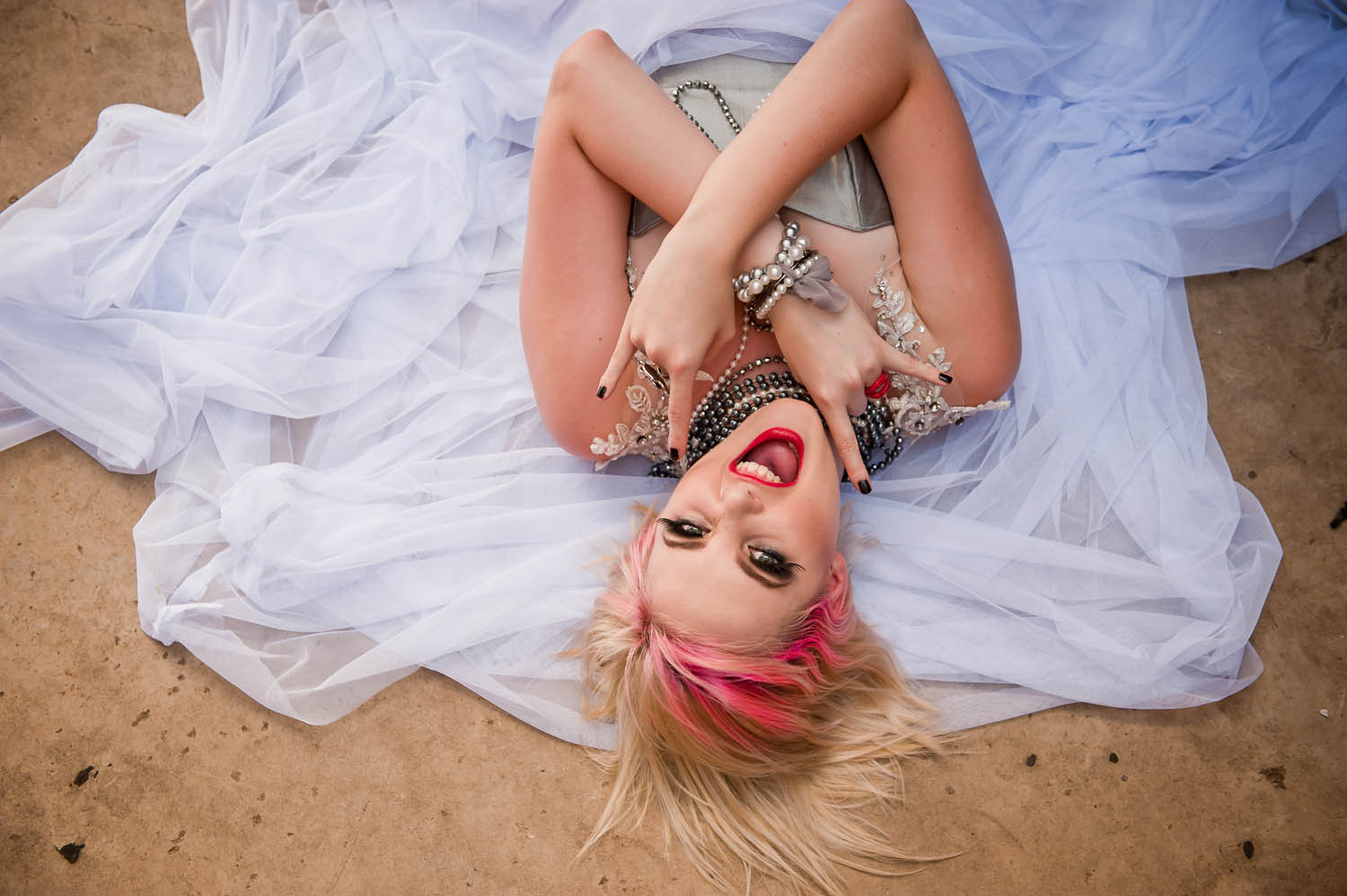 "Finally we put it all together; I shot it last month, and here it is. My models were Cat and Louis, who are both in bands – Cat is the lead singer in a Rock n Roll Band, and Louis is the drummer for two bands! They even brought along a few props to play with."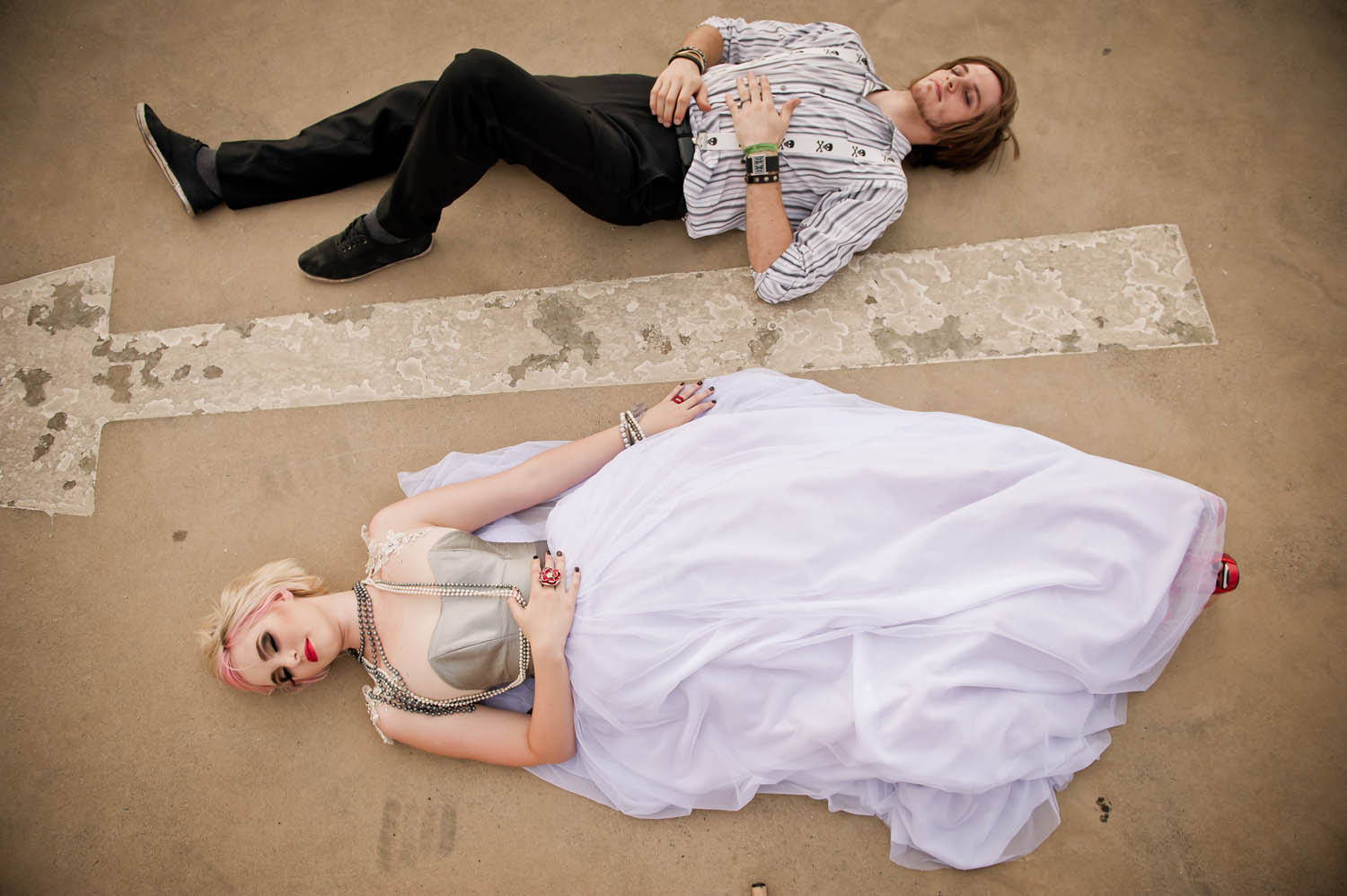 "The dress was made by Carla from Estienne Carla Photography, who is not only a crazy talented photographer, but an epic dress designer (Carla, you ROCK!!), and the makeup was done by the most fabulous makeup artist, Sam Scaife of Lashline, whom I love and adore! The coke can bouquet was made by an awesome guy named Christopher, who sits on the pavement outside the Woolworth's on First Avenue Linden, selling his crafts, and the shoes were mine…all mine."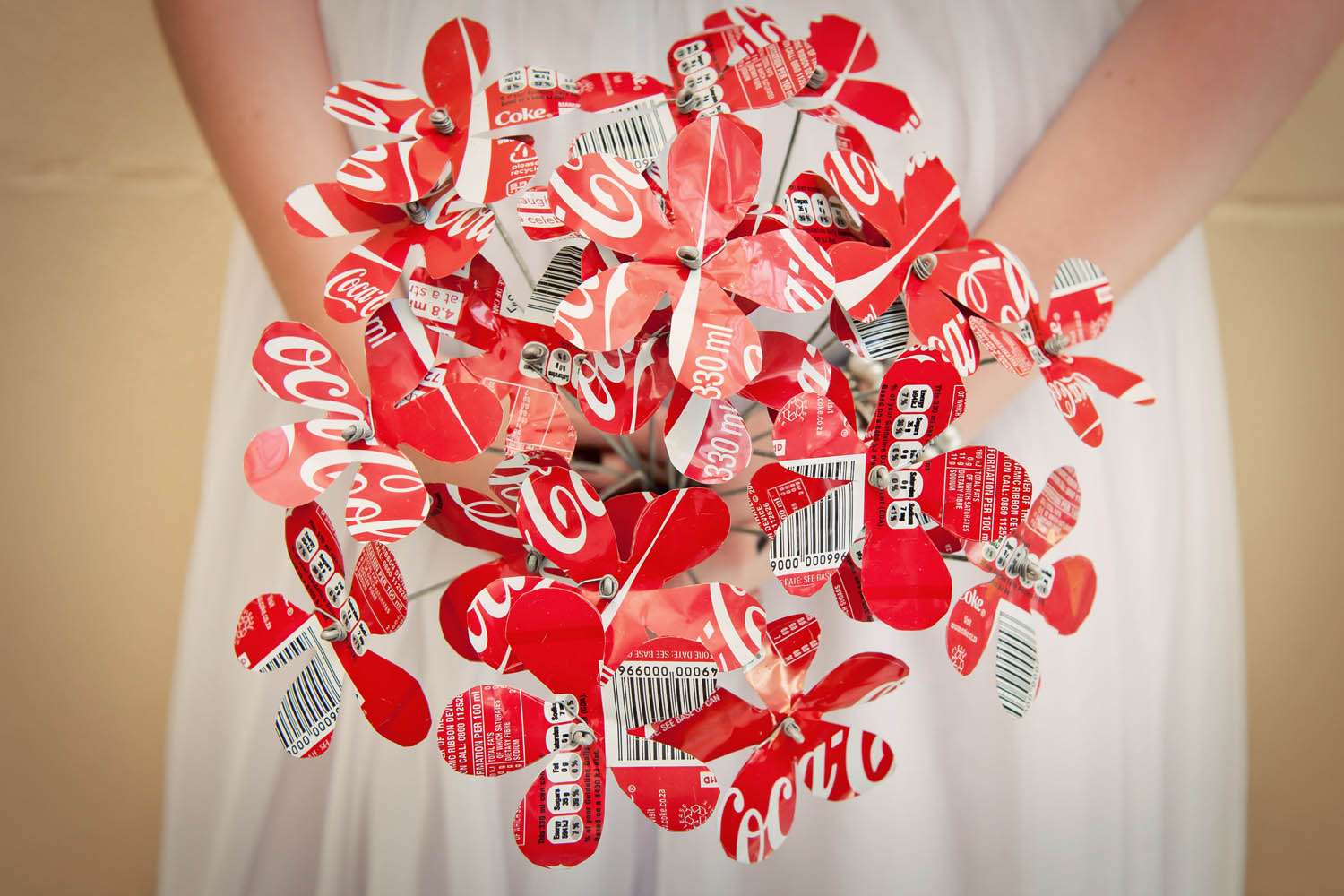 Thank you to Kat and her team for sharing this super cool, achingly Rock n Roll shoot with us today.
Supporting Cast:
Photography Credit: Kat Forsyth Photography
Bride's Dress: Made by Estienne Carla Photography
Bride's Shoes: Iron Fist
Make Up: Lashline