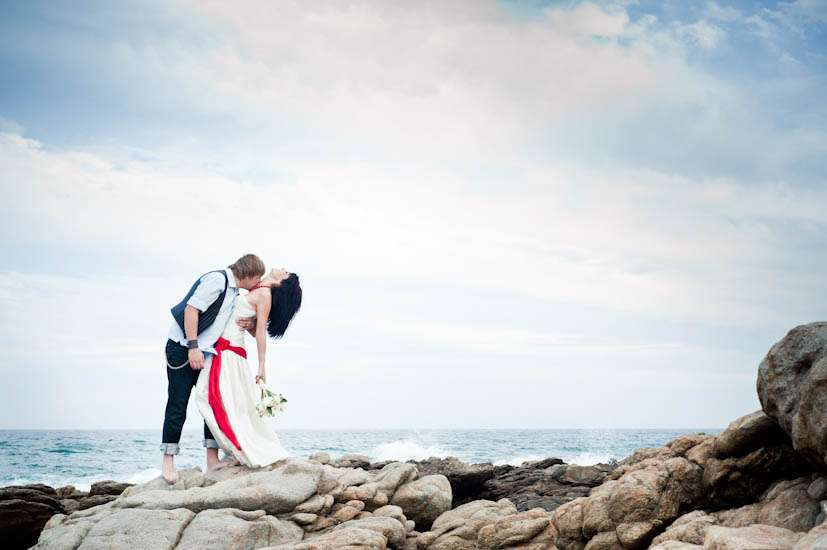 Anyone fancy a South African beach wedding on a chilly Monday morning? All I know is Rupert & Liana's wedding certainly warmed my cockles when it landed in my inbox recently.
Their October wedding was inspired by the things they love. Liana loves red and Rupert blue so they wanted this combination to be their wedding theme. They're also both love the beach so of course they had to have their ceremony on the San Lameer Beach, SA.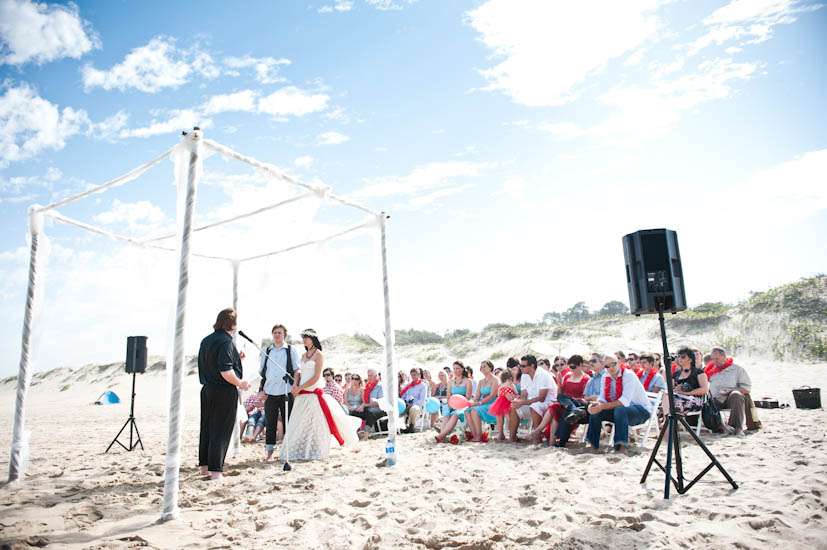 "It was a hot spring day down the South Coast of Durban, SA, with beautiful blue skies," photographer Eileen of Bright Girl Photography told me. "The wedding ceremony took place on the beach in front of close friends and family. All the guests had to leave their shoes on the rack and collect white parasols and a necklace of red flowers. Liana was driven to the beach on a golf cart decorated with red & blue balloons. Everything was so well co-ordinated in terms of colour, the flower girl had a little red pair of sunglasses and the groomsmen's red & white checked shirts. The red & blue colour scheme really popped against the light brown sand."
The bride wore a dress by F&H Bridal Creations to which she added the red sash and sexy red Iron Fist shoes. Instead of a headpiece, she wore a daisy flower garland made for her by her florist, Twisted Willow.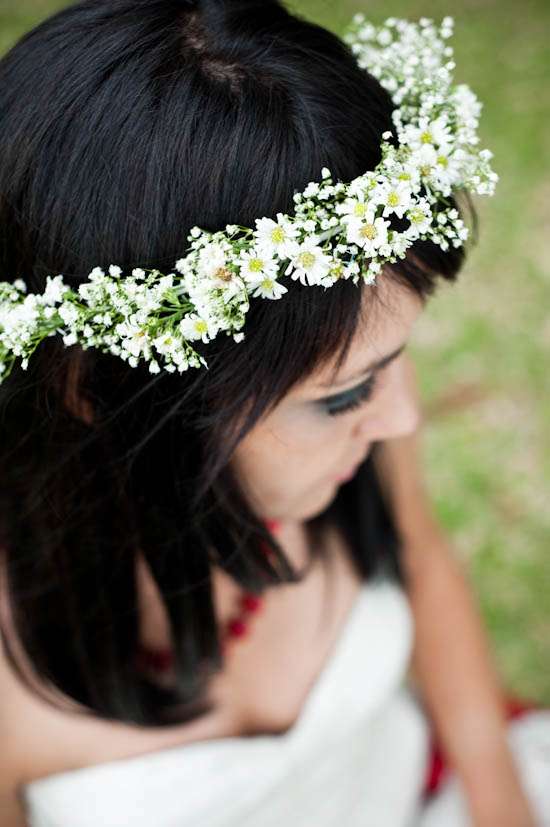 The red & blue beach theme carried on into their reception with details such as the pin wheels in bottles held in place by sand, watering cans filled with flowers, blue tablecloths and homemade heart shaped red napkins. Even the cupcakes were in blue cases with red strawberries on top. "This was a real DIY wedding," Eileen continued, "with friends and family chipping in where help was needed. Liana made the table decor, cut out the heart-shaped serviettes, strung the seating arrangement photographs and much more."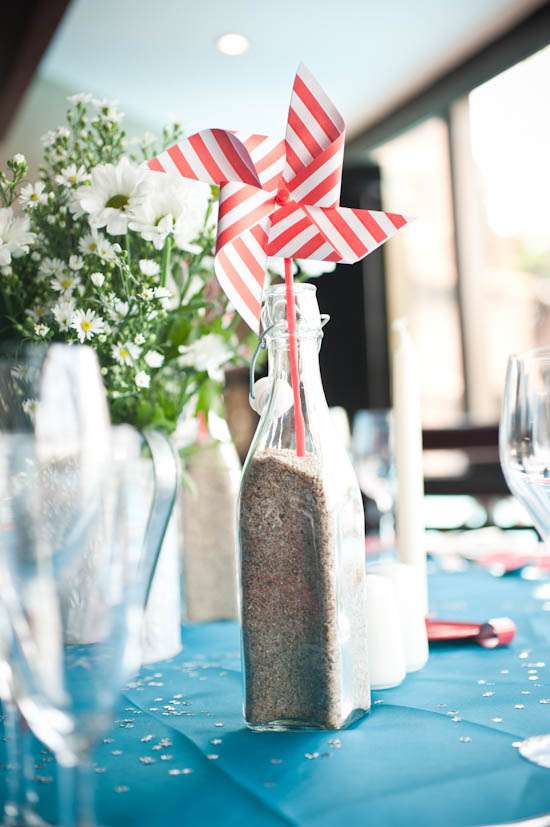 "Everything about their wedding was unique and representative of Liana & Rupert. Her red Iron Fist high heels, his wrist band and chain, her black diamond ring, the polka dot heart shaped serviettes which she made herself, their endearing nicknames spelt out in the scrabble tiles and their first dance which started out slowly until the music changed mid-way to 'Love gun' by KISS and they started head banging."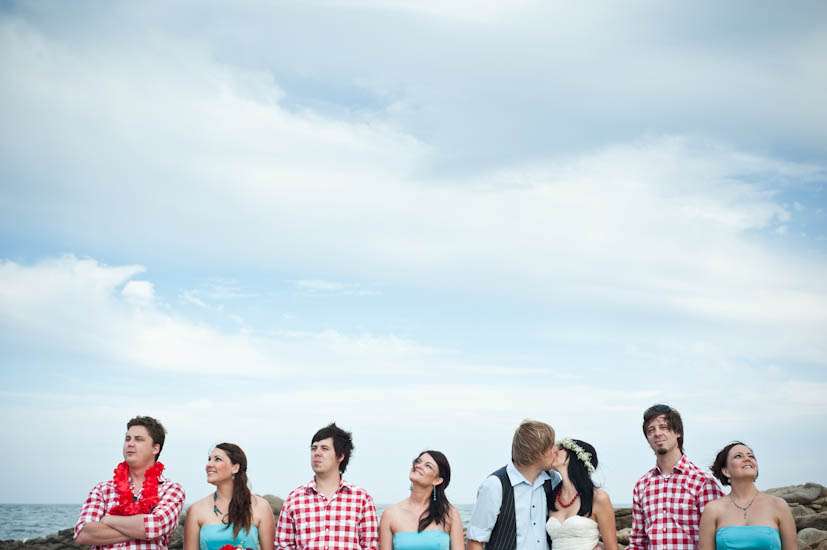 Thank you to photographer Eileen and Rupert & Liana for sharing their wedding with us today.
Supporting Cast:
Photography Credit: Bright Girl Photography
Venue: San Lameer Beach, SA
Bride's Dress: F&H Bridal Creations
Bride's Shoes: Iron Fist
Bride's Headpiece & Wedding Flowers: Twisted Willow
Bridesmaid Dresses: F&H Bridal Creations
Cake: DIY