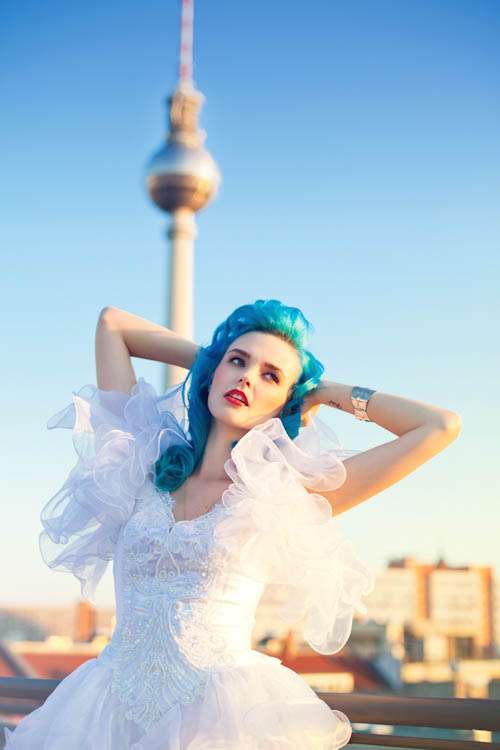 "Must. Remember. To. Breathe" I thought as I looked through this amazing set of images sent over by Gabby of En Route Photography last week.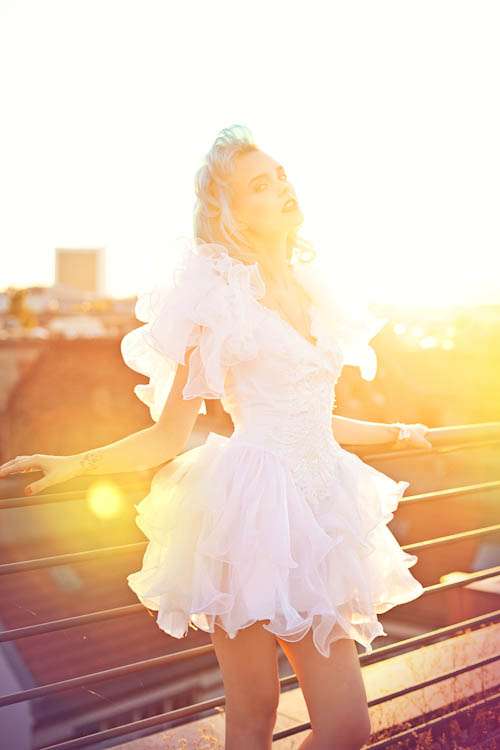 It's not just beause bride-to-be Bonnie is utterly stunning…and has blue hair…and is rocking that amazing 80's dress like nobody's business… but just check out the LIGHT! The relatively simple rooftop backdrop (in Berlin no less) is the perfect location for such a breathtaking bridal shoot.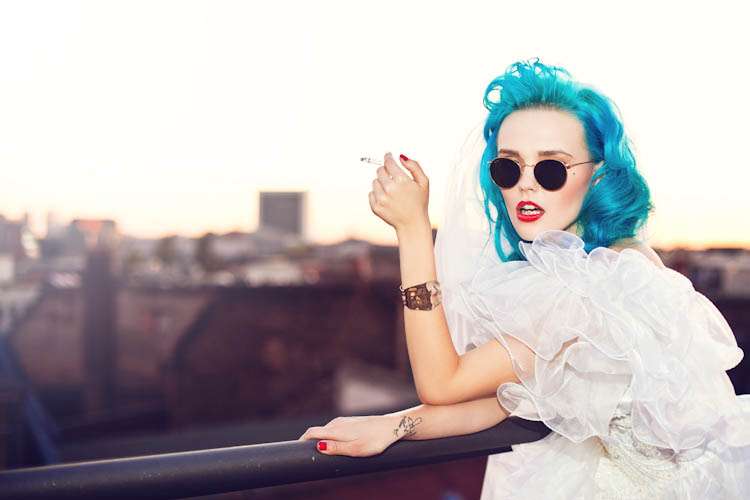 Bonnie is getting married next year and brought along her own vintage dress for the shoot (oh boy I really hope she wears this for her actual wedding day.) "The shoot had a real 80's feel to it," Gabby told me.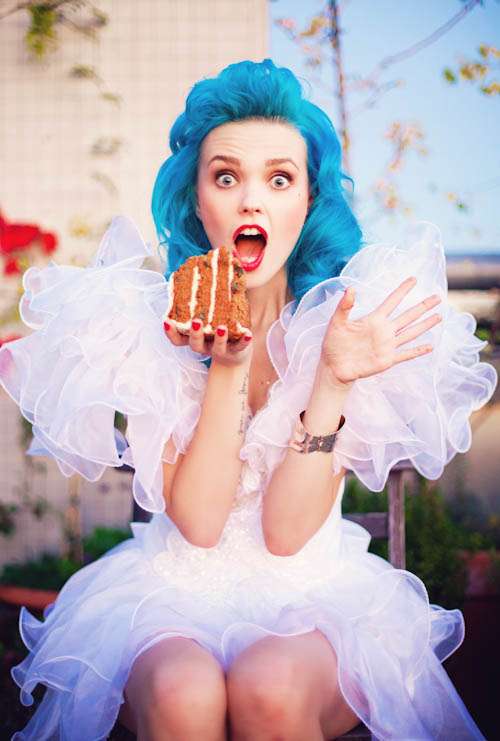 "I felt like I was shooting Madonna from like a prayer! We were aiming to capture some pretty, more conventional and some out of the ballpark images with the cigarette and Peter the porcelain tiger."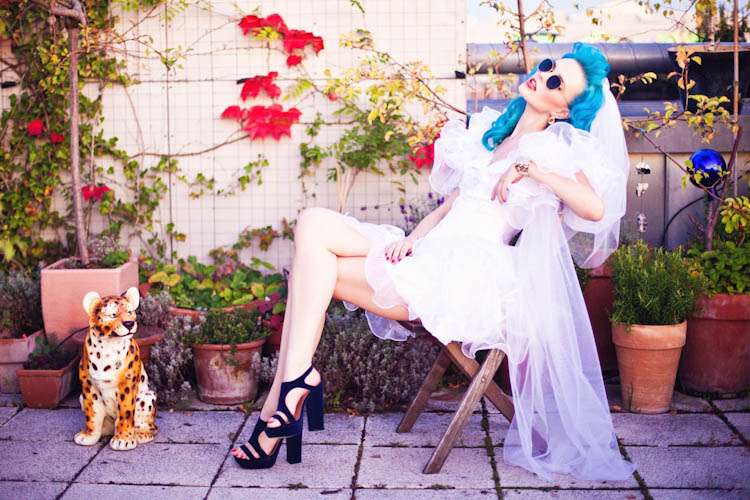 Thank you so much to Gabby, Bonnie and the whole team for sharing this incredible shoot with us today.
Be sure to check out the awesome behind the scenes video too…
You guys have to go check out Bonnie's blog too, it's really funny!
Photography Credit: En Route Photography
Video Credit: Xavier Agudo
Model: Bonnie Strange
Hair & Makeup: Eva Dieckhoff
Dress & Accessories: Vintage (from Made in Berlin)
Veil: Anne Wolf