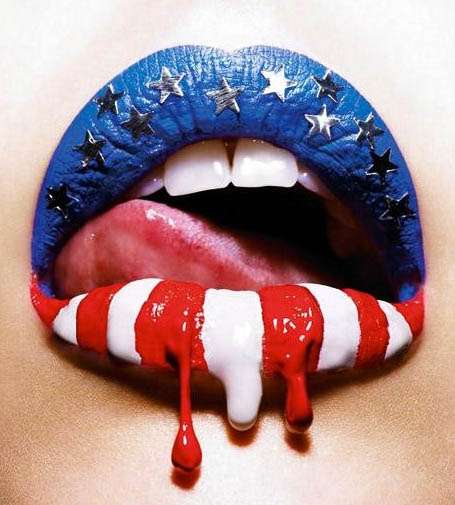 via emily musson
Yes that's right – Gareth & I are off to the US of A for two whole weeks. Our first stop is Omaha. I've been invited by Princess Lasertron to be a guest model in her show for Omaha Fashion Week and boy am I honoured/scared/nervous. Mrs Lasertron has designed a wedding dress especially for me and you'll even be able to buy it though my blog afterwards! If you are in the Omaha region, I'll be walking the catwalk on Thursday 25th (this Thursday coming) and I'd love to see some of you there. All info on showtimes, tickets and the location can be found via the Omaha Fashion Week website.
Oh yeah and Mondo Guerra from Project Runway is going to be there too…no pressure then!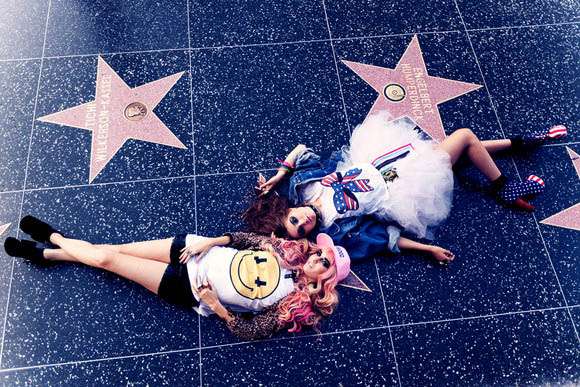 American Grunge Coco De Coeur via Audrey Kitching Couture
Then, on Friday I'll be making my American television debut. I know…mental! I've been invited on The Morning Blend show to talk about fashion, blogging and the UK wedding industry so if you're able to get it where you are in the world feel free to tune in and tell your friends and family "ooh I know her!"
I'm going to try to get it recorded too so I can share with with the rest of my readers afterwards too. NERVOUS beyond belief…
Gareth & I are then heading to LA for a week. Neigher of us have ever been so although I will be doing a few work-related things while we're there (photo shoot with Tinywater Photography and networking (ahem getting drunk) with Dana & Hunter of The Broke Ass Bride and Britt of Bowie Bride) our trip to LA is mainly for a little break. Gareth & I haven't had a holiday since our honeymoon…over three years ago (!) so needless to say I think we deserve it!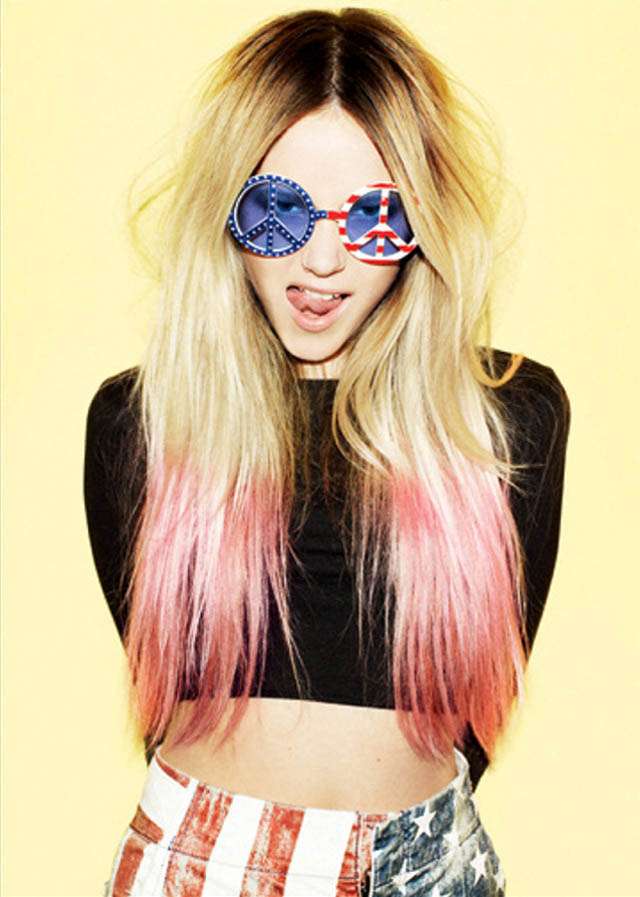 So, what can you expect on the blog over the next fortnight? Well I've pre-scheduled at least one blog post on every weekday that I'm away…just because I'm off on my jollies doesn't mean the wedding inspiration should stop huh? I'm also planning (wifi/time depending) to blog a little bit about what I'm up to during our trip so keep stopping by.
Obviously my access to email and the like will be much more limited so you may have to wait until I return to hear back from me (already shuddering at the size my inbox will be!)
USA! USA! USA! Catch you on the flipside homies.