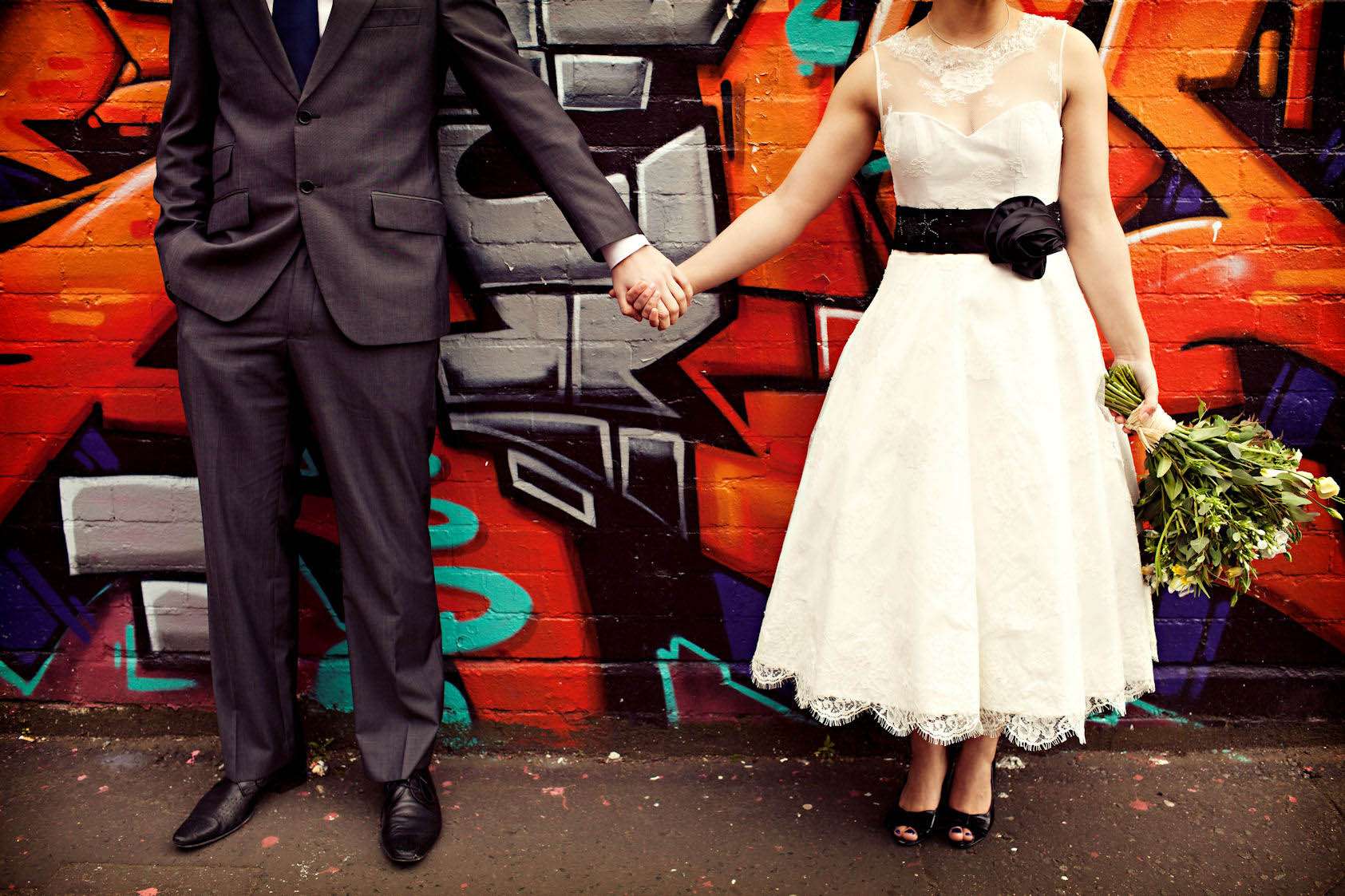 Photography Credit: Steve Gerrard Photography
On the look out for something different in your wedding dress? Well if you're lucky enough to live near Birmingham, UK I may just have the answer for you! The Couture Company, situated in Birmingham's uber trendy Custard Factory, was relaunched last September as a shop that specialises in both unique wedding dresses, corsets (Rawhide Corsets) and lingerie.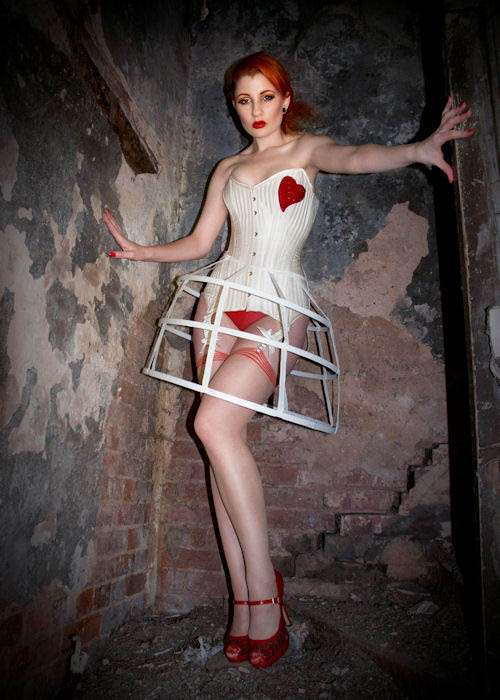 Photography Credit: Rebecca Parker Photography
Store owner Joanne tells us, "Clients can book a appointment (which is free and absolutely no obligation to order), and with that booking they get our undivided attention for a one to one appointment, we go through their ideas and plans for the wedding , and then get to work playing dress up , trying on gowns to get ideas about lines, shapes silhouettes and fabrics. We are not precious about our gowns that we are not willing to embrace each brides individuality, we are happy to input the clients ideas and discuss how we can make them work and bring them to life.  Its very inspiring meeting our clients and we draw on lots of ideas into the melting pot. Whether it is interpreting a clients idea of her gob-smacking gown or if its just to add a flash of colour or embellished jiggery pokery to an existing gown in our collection we embrace it all. We have designed many different styles of gowns in many different colours that is hard to pinpoint a particular style or type of gown….although we do particularly favour a nipped waist and a curved hip."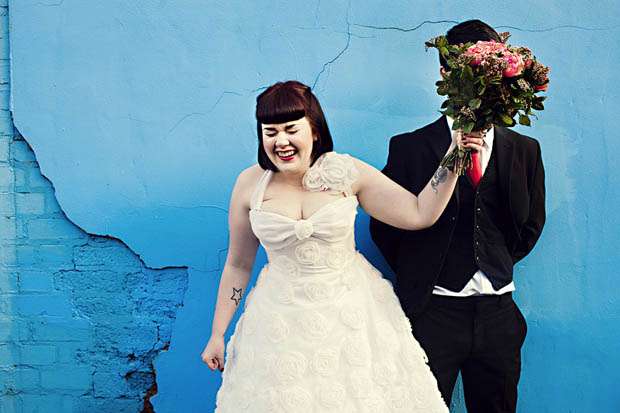 Photography Credit: Steve Gerrard Photography
Designer Joanne and her team will give clients their utmost attention, from your initial consultation to your final fitting, she works with each bride on a one to one basis, and will give you a vast choice of fabrics, colours, styles and detailing that you need for your dream gown. They work with the most beautiful fabrics from around the world, the smoothest Thai silks to the most Regal of Duchess Silk Satins and the most delicate of French laces, and also offer a number of fabric options to suit varying budgets. Joanne works with contemporary embroidery designers who can create the most  unique and exquisite embroidery designs to suit  each customer. Every gown and corset is handmade and created in house by Joanne and her team.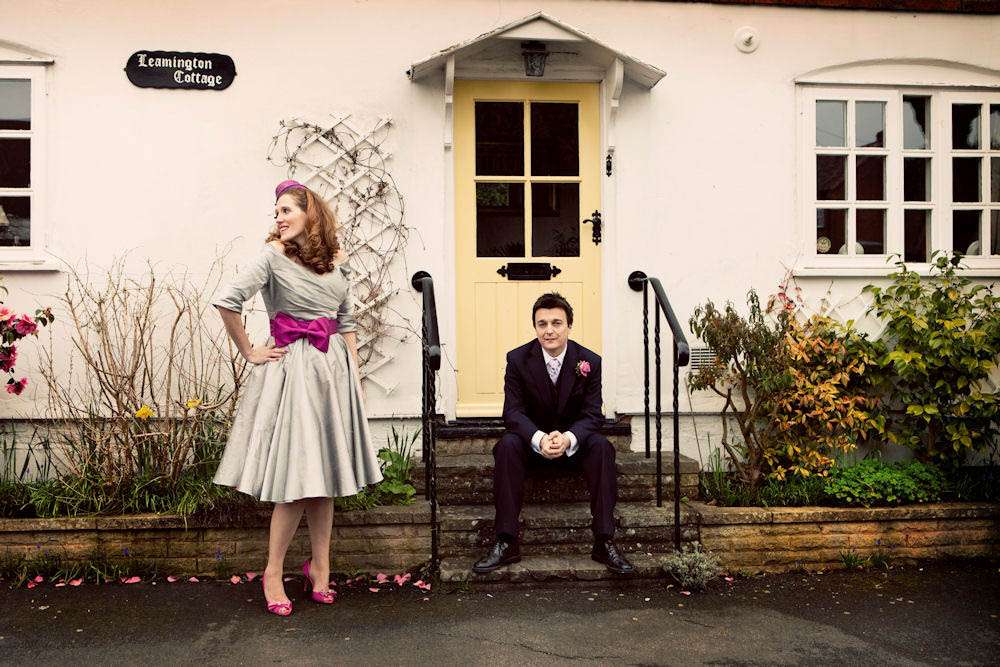 Photography Credit: Steve Gerrard Photography
As an extra special treat, The Couture Company would like to offer Rock n Roll Bride readers a generous 10% discount off all gowns and corsets. Simply quote "RocknRoll1" when you enquire. GO!
All  consultations are on an APPOINTMENT ONLY basis. If you need any further information or  you wish to make an appointment then please telephone 0121 608 4445  or  email: info@the-couture-company.co.uk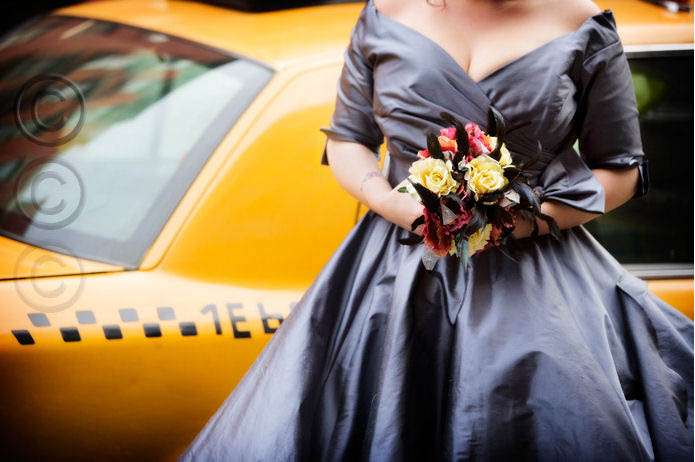 Photography Credit: Steve Gerrard Photography