If you're looking for wedding rings that are truly unique and will reflect your own personal style, you'll want to check out Sorella Jewelry Studio. Michigan-based Sorella Jewelry Studio pride themselves on their high quality, custom made-to-order, personalised jewellery.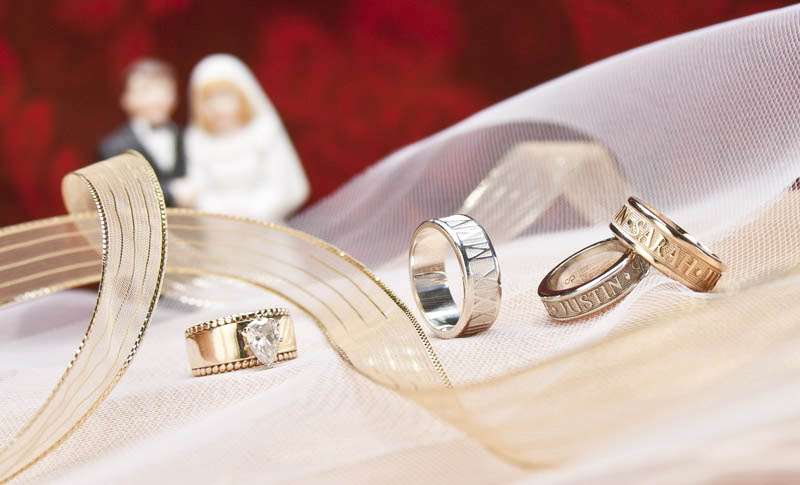 Started in 2007 by sisters Lynn & Beth Stefani (Sorella is Italian for "sister"), Sorella is a small design studio that creates each piece one-at-time with the finest materials.  "We love creating rings that incorporate personalization and design elements that have special meaning for the couple," Beth told me. "We're always tickled by the very original ideas our customers have."
While Sorella Jewelry Studio can pretty much personalise their jewellery in any way you like, their most popular designs are Roman numerals, names, monograms, initials and words and messages – especially for wedding jewellery.
Sorella also sells pendants, bracelets, charms, brooches, key rings and cuff links. They create their pieces in a wide range of precious metals – platinum, palladium 18k, 14k, and 10k gold (in yellow, white and rose) and sterling silver. They also offer two tone metal combinations (white, yellow and rose metals) on many of their pieces.
Sorella Jewelry Studio offers standard free shipping and expedited Six Business Day Rush Service to their US customers, and partners with ishopUSA to ship to the rest of the world.