Gemvara offer a huge range of beautiful and unique engagement rings, wedding rings and men's wedding bands at great prices. Their easy search function makes shopping for your perfect ring simple, and their free shipping, 30-days returns policy and one-year warranty really give you peace of mind when you make a purchase.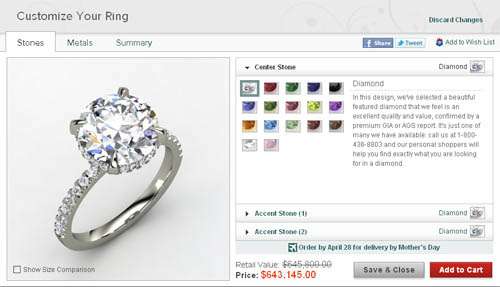 I love that they have just an extensive range of styles and gems available – there really is something for everyone here. Plus, every design on the site is customisable to suit your preference, style and budget. I am particularly smitten with the pink sapphire engagement rings (duh!) but I'm also loving the unusual black diamond engagement rings.
Did you go for a traditional diamond engagement ring or did you (or your fiancé) choose something slightly different? I'd love to see photos of your engagement rings. Why not post links to them below!?