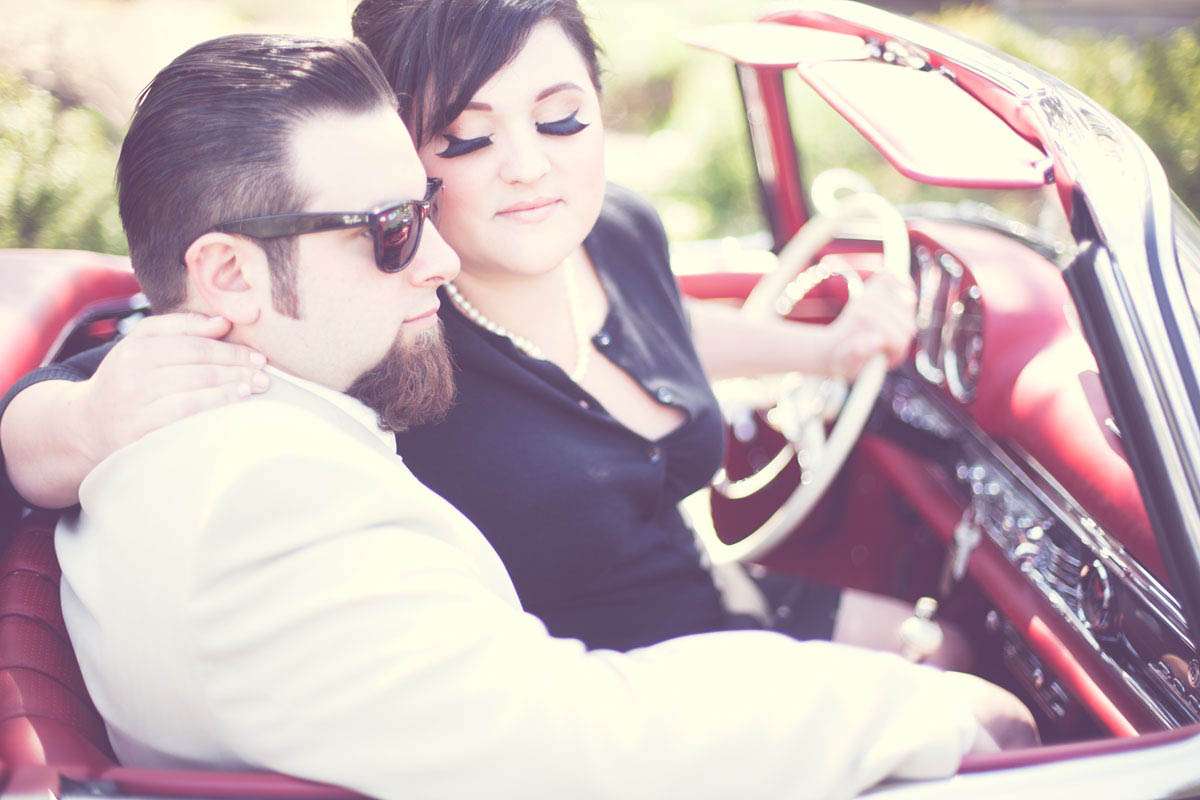 Stav & Danielle met she brought her car into her local garage to be fixed, where Sav happened to work. Needless to say the couple have their mutual love of cars to thank for their relationship!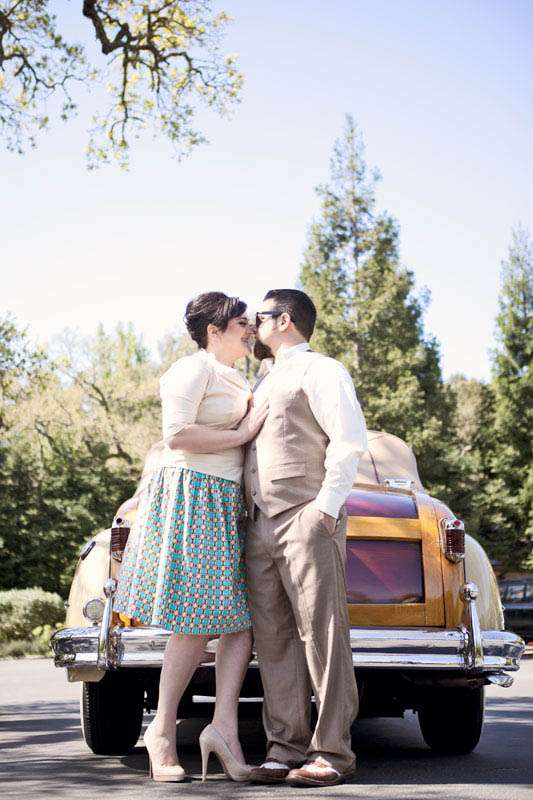 Being a mechanic, Stav has a passion for old cars and restoring them. Danielle adores all things retro and loves the aesthetic nature of vintage cars, so using them in their engagement shoot was a no-brainer really. For the shoot, the couple were lent a collection of vintage cars from some of Stav's clients including a classic Mercedes, a clasic Woody, a classic Corvette and a classic Ford truck.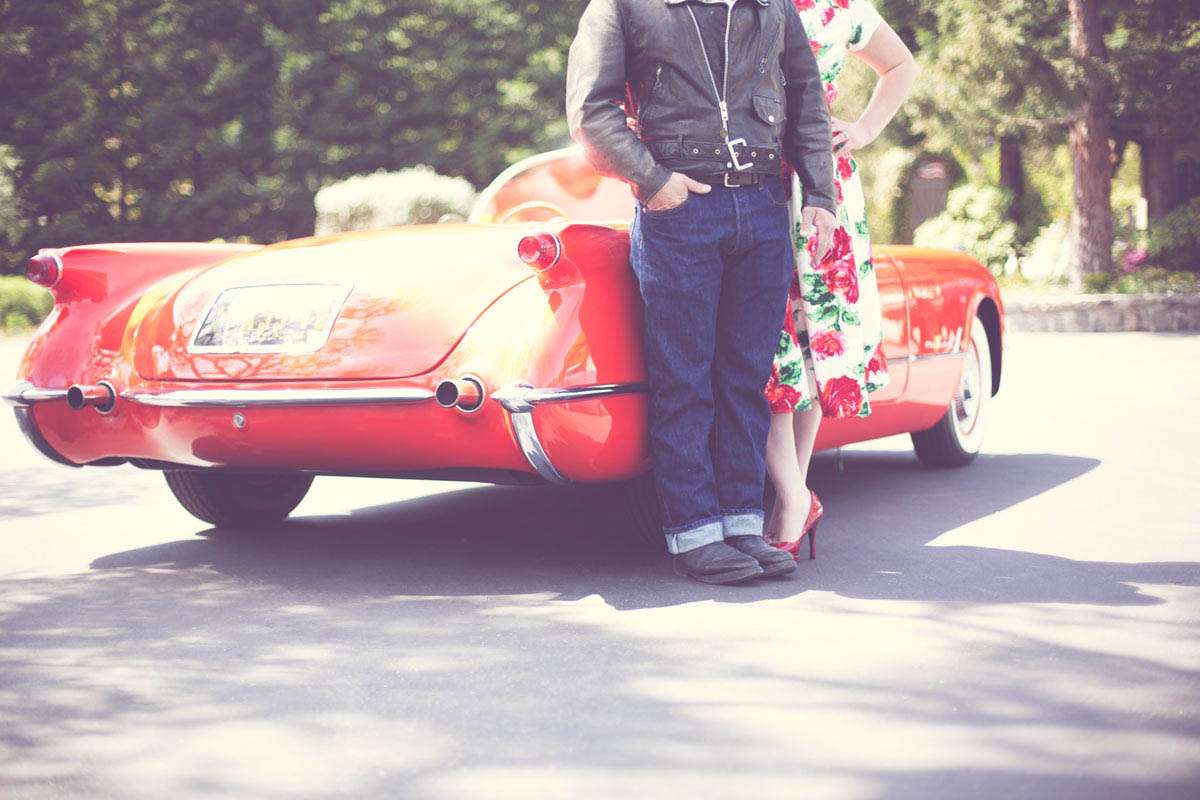 I just love how the couple changed their outfits to suit the era of each car! My favourite has to be the 1950's Rock n Roll styling, with Stav in his awesome turn-up jeans!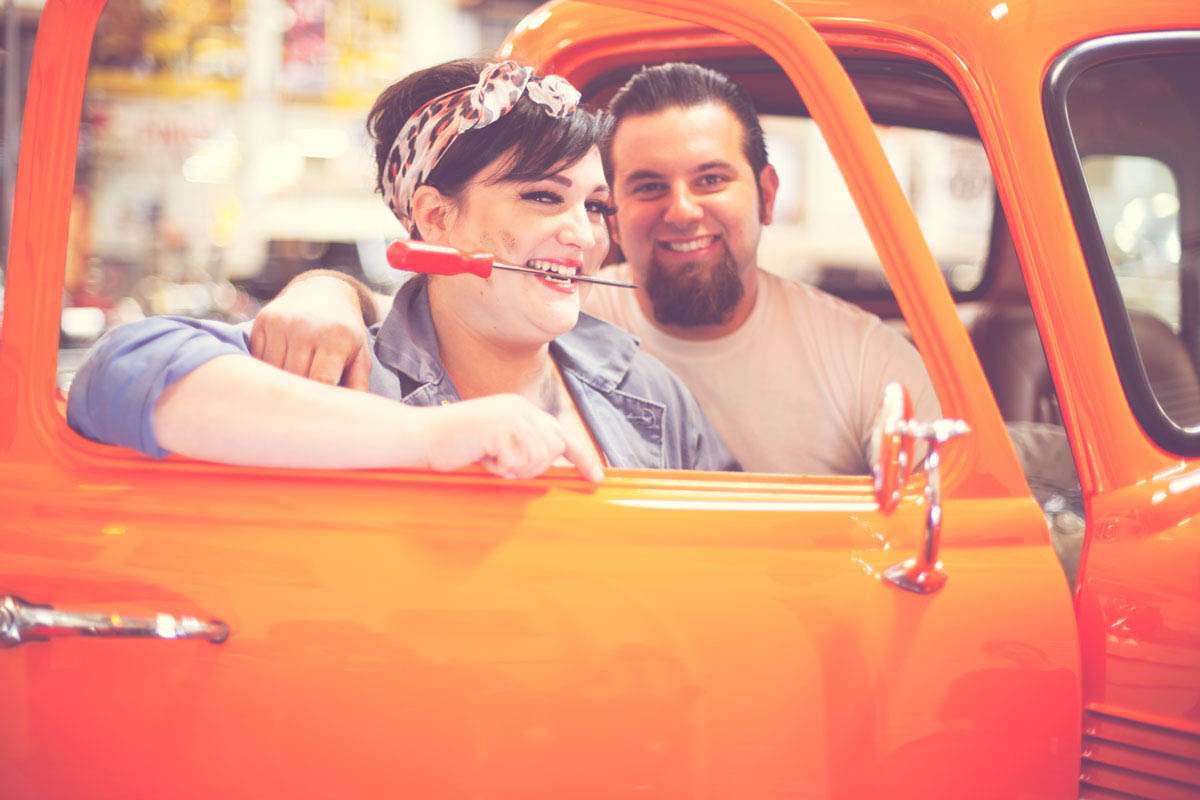 Thanks to photographer Denise for sharing her images with us today.
Photography Credit: Modern Love Photography