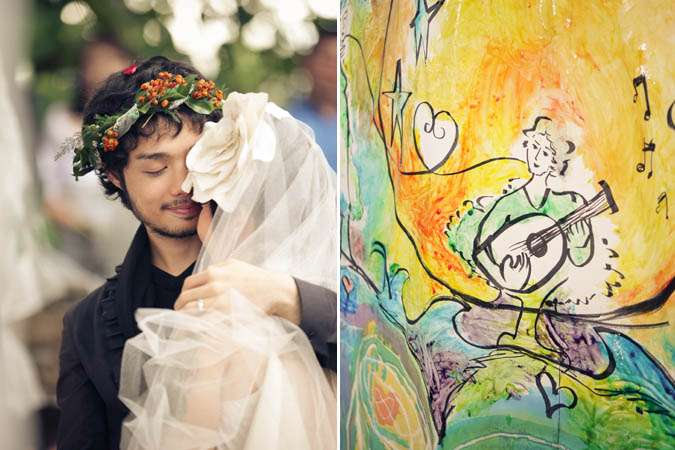 When I received the initial submission email from photographer Pat Dy, dubbing this as his 'coolest ever wedding' I had high expectations…and you know what I'm going to say here don't you?…I certainly wasn't disappointed!
Marco & Corinne's home-spun DIY wedding was a real labour of love. The wedding took place at the Groom's arents house and they crafted their wedding mostly from items they already owned. Everything from their outfits to the flowers arrangement were hand made by the couple themselves or a close friend or family member. This created something totally unique and personal.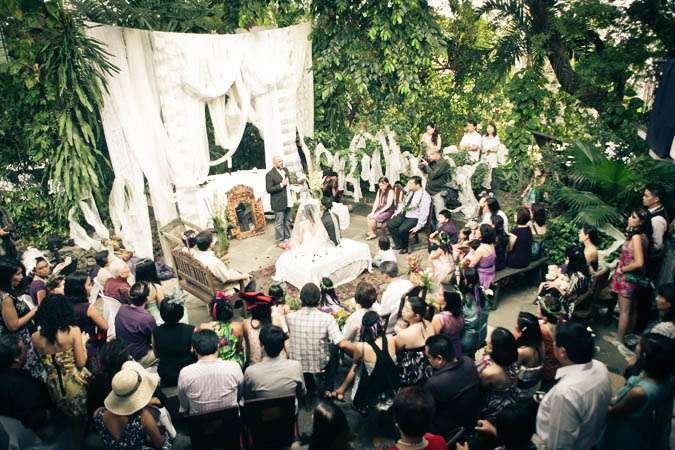 "Our theme was global folk art," Corinne told me. "We just used mostly what we already had lying around our house. We wanted that all the elements were everything we both love. So much heart was put in by family and friends during the 2 months preparation of the wedding. My Mom even handpainted the 150 stones as favours."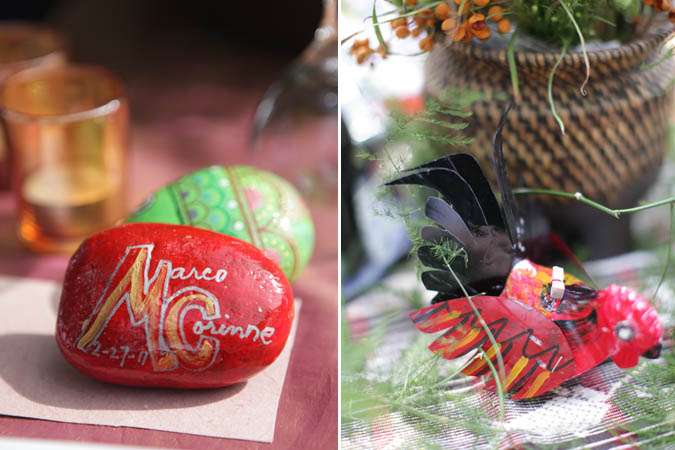 They even had a live mural painting – what an amazing memento to have at their parent's house to treasure forever – and a shadow box, which made for some really great photographs.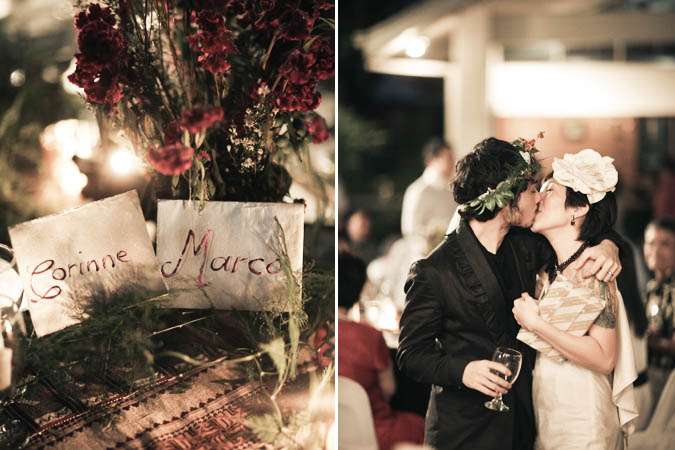 I love it! Thanks to Much to Marco & Corinne and their photographer Pat for sharing.
Photography Credit: Pat Dy Photography
Venue: Groom's parents house
Bride's Dress & Veil: Geof Gonzalez (a friend) thisrabbithole@gmail.com
Bride's Jewellery: Elma (a friend) latanyaeh@yahoo.com
Groom's Outfit: Carmeli Bantug (a friend) carmeli@carmelibantug.com
Styling: RABBIT HOLE Creatives by Mimi Sanson and Geof Gonzales (friends of the couple) thisrabbithole@gmail.com
Cake: classic Confections
Flowers: DIY (a friend)