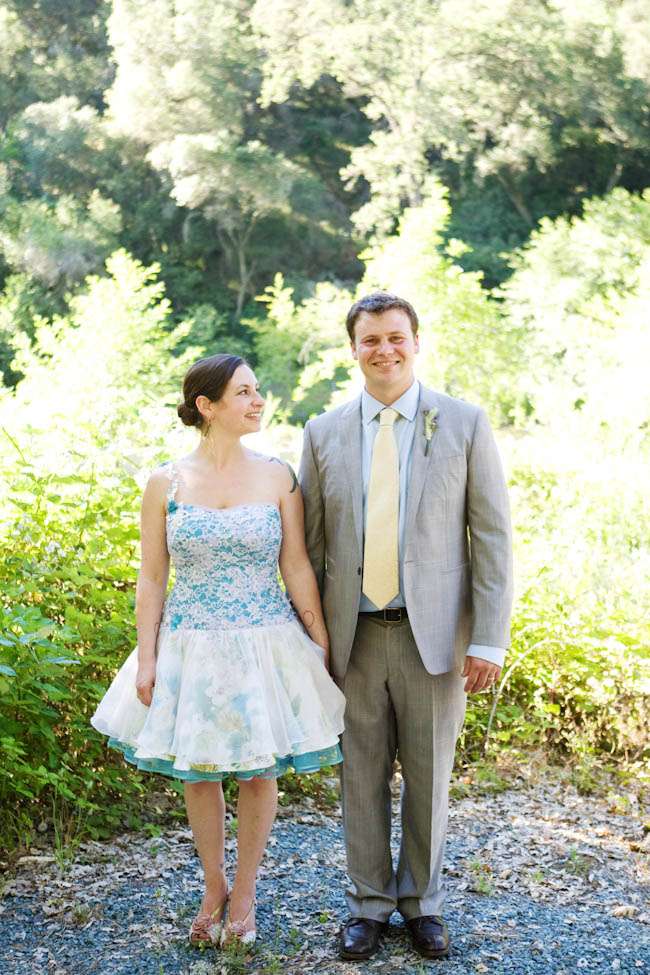 Alison & Aaron's beautiful June wedding was held at Rancho Cicada Retreat in Plymouth, CA. The bride wore a gorgeous blue number by Jessica Hinel Designs and shoes by Seychelles.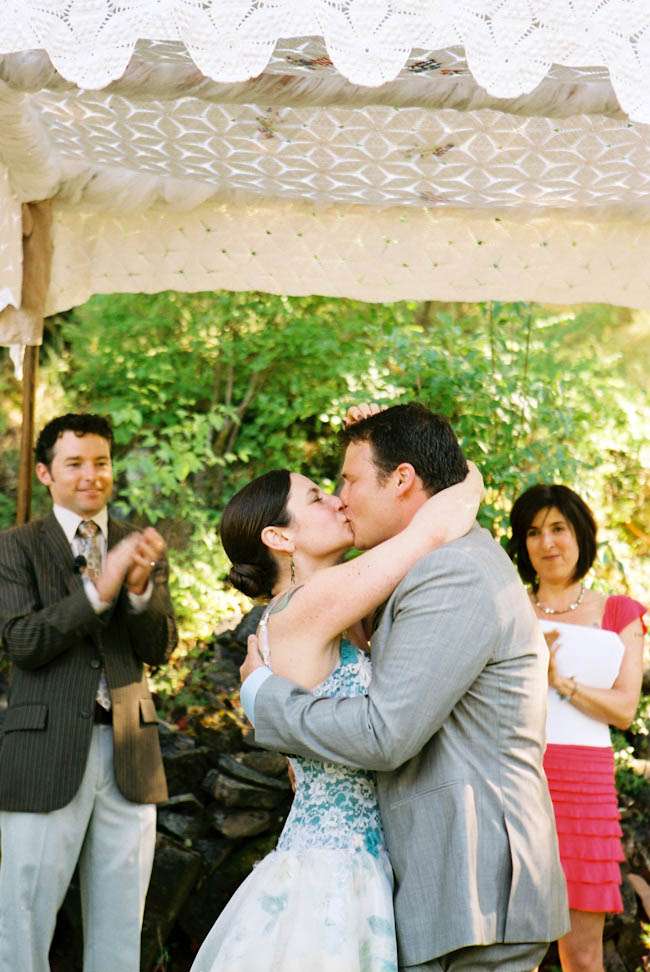 The Groom arrived to the ceremony by in style – by boat – although the bride only heard about this afterwards. The ceremony took place under a chupah that was originally a bedspread that 13 other couples in Aaron's family have gotten married under which made the whole thing even more special. The service was officiated by Alison's brother and Aaron's cousin and they had their closest family and friends create their own blessings in place of the traditional 7 blessings.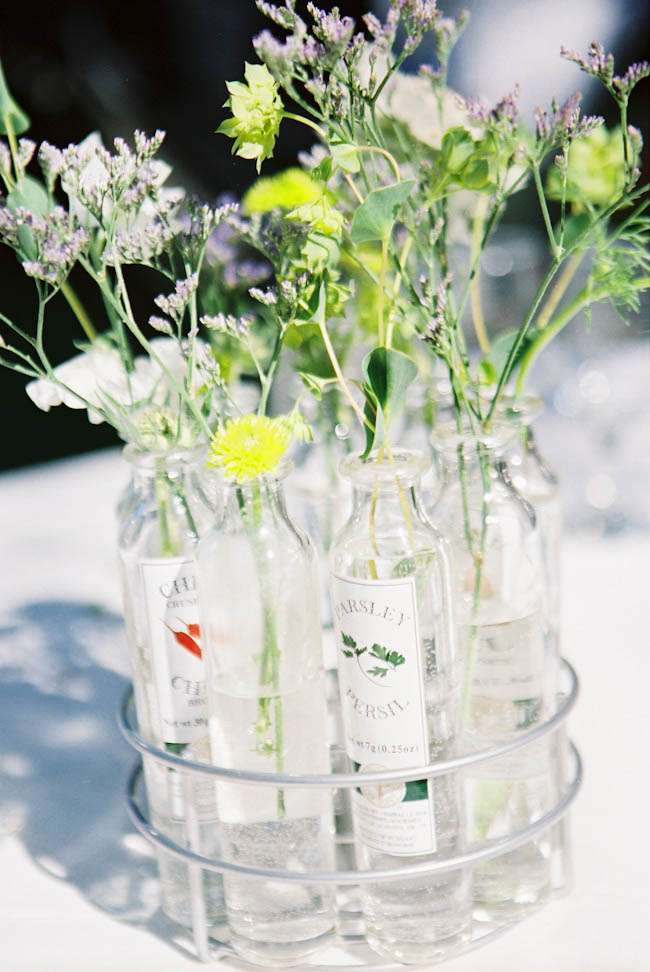 "Our friends and family did so much," Alison told me. "We provided 4 uncatered meals – our friends and family cooked/prepared them all. They did all the decoration, put the chupah up, made our cake, organized the Friday night talent show, bought and arranged all the gorgeous flowers, made my dress, did my hair, tied Aaron's tie, drove shuttles and so much more. Our wedding could not have happened without them!"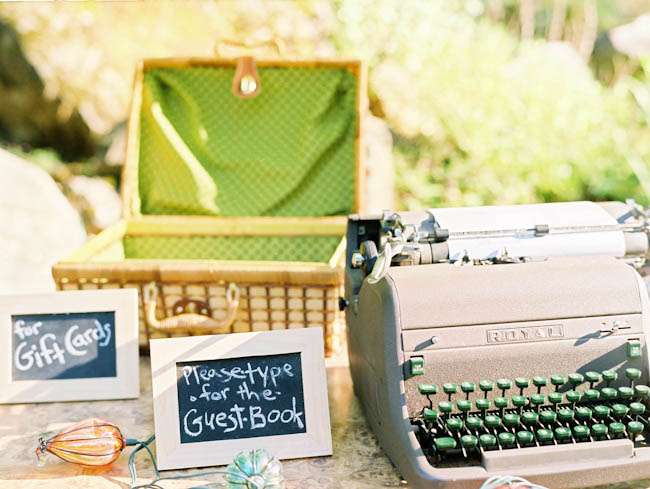 Thanks to Alison & Aaron and their photographer Leah for sharing this with us today.