When Austin photographer Nadine emailed me a selection of her work, I was seriously excited. Not only does this girl have great flair and photographic style but she gets to photograph the coolest Rock n Roll couples!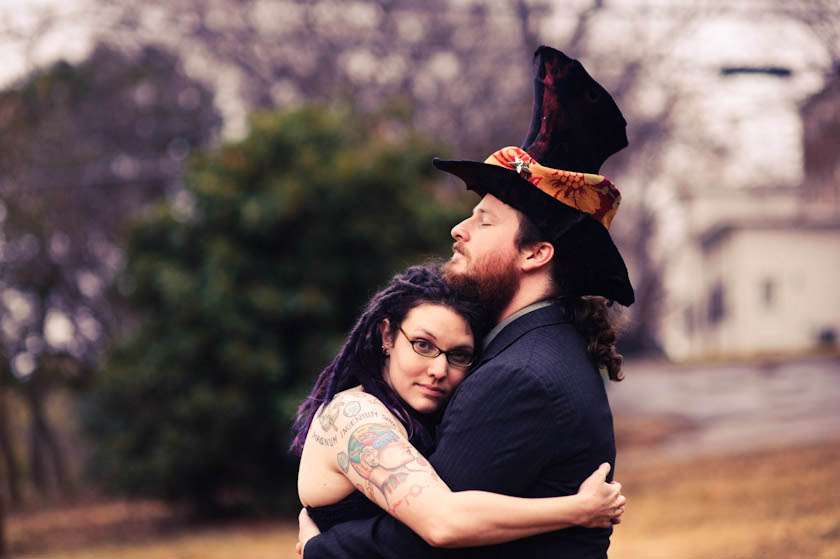 "My style is unobtrusive and documentary… though I do throw in a few traditional shots in there to appease the older relatives," she told me. "To me it's all about moments. Grabbing the shot when people are unaware of you, so it's truly the actual scene, frozen in time. I love how Joe Buissinck says: "To capture those moments, I would suggest that one should be in the moment." So I try to get caught up in the flow of the wedding. To enjoy the happiness and love, even the drama that happens.  I try to be swept away, and to photograph from inside those moments."
"I think it's important to keep a sense of playfulness about the work you're doing, and it keeps me enjoying and in love with wedding photography."
Be sure to go check out Nadine's website and blog for more examples of her work. Her prices start from $1900 for wedding coverage and she is also available on an hourly rate of $300, with a minimum of 2 hours.
Nadine would also like to offer the readers of Rock n Roll Bride 10% off any of her packages when booked before May 2011. Please quote 'Rock n Roll Bride' when contacting her to qualify.
She can be contacted by phone on 512 576 3558 or by emailing nadinestudio@gmail.com. Nadine Photography is based in Austin, Texas and is available for local and destination weddings.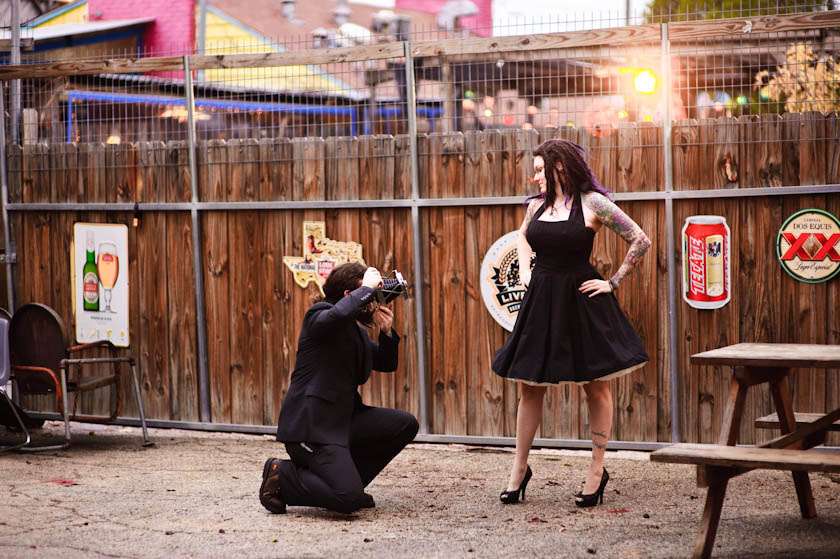 More photographic gorgeousness from Nadine Photography…