Well you've heard me mutter a little bit about my new intern, the lovely Alice, over the past week or so but now it's time to properly introduce the lady herself.
I've never had an intern before and to be honest the control freak inside of me wasn't sure exactly what I'd do with one. However when Alice emailed me a few weeks ago to tell me all about her love of media, writing and Rock n Roll Bride and to ask if she could help out in any way, well I just thought "Hey, why the hell not?!" The tattoo magazine photo shoot was coming up so I thought if anything it'd be good to have an extra pair of hands to help the photographer carry his heavy equipment!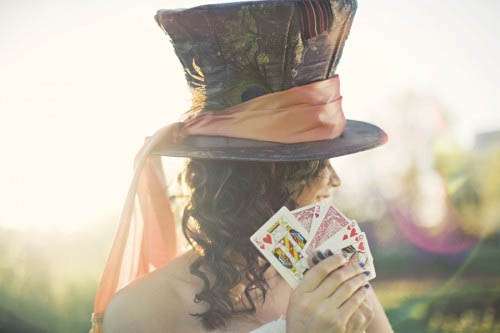 Photography Credit: Kristyn  Hogan Photography
Luckily for me, Alice turned out to be as un-stalker-like as possible (the thought did cross my mind..well you never know!) – sweet, excited, passionate about writing and thrilled about planning her Rock n Roll wedding. So for this, a sparkly n spangly new series, I've asked the lady herself (who is getting married next Summer) if she'd record her journey for us. On the first Monday of every month Alice is going to tell us all about her recent meanders in Weddingland (see what I did there!?) starting with that elusive venue hunt.
The aim of this series is not to be like the the usual boooooring and uninspiring 'real bride' series of someone you can't relate to in any way. Alice & Graham have a modest budget (just £3000 to be exact) and are hellbent on organising a kick ass Rock n Roll wedding. I'm really looking forward to snooping around their lives hehe.
Show your support for the new girl and leave your comments below!
♥   ♥   ♥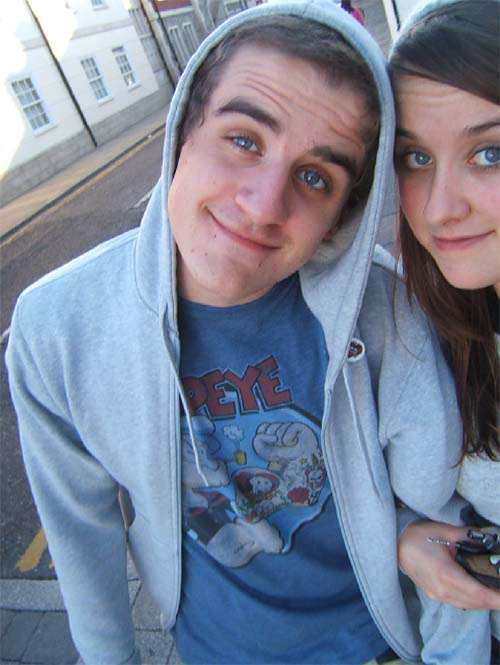 When Kat asked me to write a little sommat sommat about my wedding journey I was particularly excited, because I don't know about you, but I am beyond fed up of reading countless "real wedding" stories that are anything but!  If I see another Vera Wang-clad, Tiffany-ring wearing, bottle blonde beauty stare back at me disdainfully from the pages of a glossy, I seriously might cry.  So this is for all you girlies out there after something a little bit unique, a little bit punk, and a little bit special. I hope you find my wedding-land interesting, inspiring, and very Rock n Roll!
I had been engaged for all of nine hours before I was venue-hunting on the internet.  Proposal: 5am, Christmas morning 2009.  Venue decided on: as soon as Christmas lunch was over.  Now I will be the first to admit that this particular decision of mine was not my finest, nor my most considered.  I googled 'wedding venues in Sussex', clicked on a couple of links, and voila, had found the Walled Garden at Cowdray.  I excitedly informed Graham that I had found 'the one', and he dutifully nodded along when I told him we could go view it the next week.  The next week came and went, and so did a cheque for a lot of money.  All I saw were the rose bushes and a ruined castle-all the lady that worked there saw was the potential for a killer sale.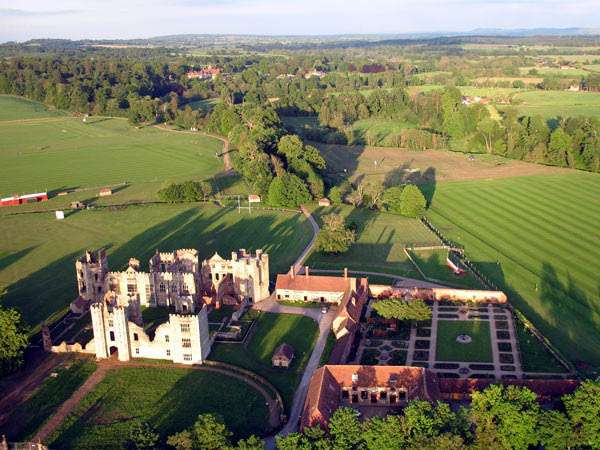 In my excitement I had glossed over the terms and conditions when we paid the deposit, a massive rookie error.  When a venue asks for a fifty percent deposit for a date two years away, you need to make sure you are checking the T's and C's.  If you cancelled you lost your deposit. I asked whether they could re-release the day and if it got re-booked could we get a percentage of the deposit back; they said no. I pointed out that the date was two years away and could they not out of goodwill waver a percentage of the deposit; they flatly refused.  My haste to sign on the dotted line cost me and Graham nearly £1000, which when your new total wedding budget is only £3000, is a lot of money!  Learn from my mistake girlies, talk to your venue about their cancellation policy, and only hand over a deposit when you are 100% happy with the package they are offering you. Don't feel like you have to rush into booking your venue. I know it can be stressful early on to make sure you get it all sorted but seriously, make sure you make the right choice for you and what you want your wedding to be.
Three months later, in April 2010, I came across Rock n Roll Bride.  Well, in the immortal words of Miss Carrie Bradshaw, "hellooooo lover!"  For the first time I was seeing weddings that I actually liked! Tattoos, shoe-string budgets and DIY details all caught my attention, and made me completely rethink why we were getting married, and who we were getting married for. The answer might seem obvious, but amid the torrent of 5-tier wedding cakes and champagne fountains that a few months earlier I had be labouring over, the answer came like with a lightening bolt.  This day was all about us, and that became our focus for the day.  We live in Brighton right by the sea, so the theme of a 'vintage-chic, fun-at-the-seaside' day seemed natural.  We knew from the word go we wanted to give our guests a fun day out more then anything, so our venue search started right on the promenade.  After a fruitless conversation at the Hotel Du Vin (beautiful venue, unfriendly staff) we hit up the Hilton, and boy did we find a good'un!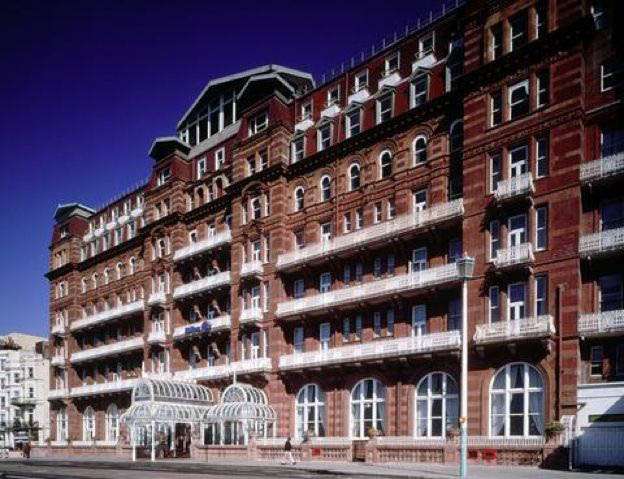 We were initially shown the grand ballrooms, all breath-takingly beautiful with their chandeliers and impressive scales, but we had already decided on a 30 people maximum guest list, so the thought of us lot in a room that big was ridiculous.  However Kimberley, our liaison at the Hilton, had a trick up her sleeve…she mentioned that there was a 'room' on the top floor that was quite unusual and might be perfect for what we had in mind. Needless to say, we were intrigued!  When she mentioned that Tony Hawke had held a party in the room the week before, and that Maximo Park had played an intimate show in it, we were hooked!  And boy was the room worth waiting for.
Essentially a conservatory on the roof of the Hilton, the 'Chartwell Room' had floor to ceiling windows on three walls, an unobstructed view of the Brighton coastline, private bar, and a small scale sweeping staircase to reach it. Effing brilliant!  She mentioned that instead of having traditional tables and chairs for the sit down meal part we could have plush leather sofas and armchairs, much more suitable for the informal British-themed buffet we had in mind.  We drew up a rough budget at home outlining what we thought was reasonable for the catering we wanted, and discussed the amount we would draw the line at.  I hit up the internet wedding chat rooms to find out how much other brides were being charged for things such as arrival drinks/canapés and kept this in mind when drawing up my own budget.  The Hilton offer a brilliant payment plan too, whereby they will hold a date for you without the need for a deposit until another couple try to book on the same date.  They then ask for £300 to secure the date, and the remainder of the balance must be paid no more the two months before the wedding.  Having held a date for us for a couple of weeks, Graham and I went and booked the room right up last Thursday, and signed on the dreaded dotted line!  And we couldn't be happier with our choice!
So now the planning really begins; there's flowers to consider, a cake to tackle, a honeymoon to book, and stationary to make.  But I've only just found the perfect venue, and I know exactly what I need to tie down now; that elusive perfect photographer!
Next month – Alice documents her photographer hunt and for more of Alice's adventures in Weddingland, be sure to keep up to date on her brand new blog, Petticoats & Poisons.