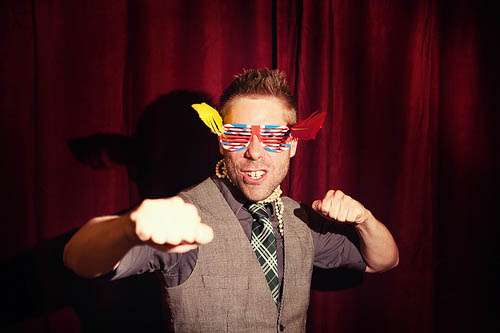 For this week's guest post I enlisted the help of the lovely David McNeil. As someone I've known for years (like before either of us ventured into this wedding world!) I know from first hand experience that his advice is killer…and damn it, he's always right! This week, he talks to us about how you can get the very best from your wedding photographer.
♥  ♥  ♥
So, you've booked a kick-ass photographer for your wedding and you're confident they are going to produce a set of images that you're going to be looking at for years to come.  Can you just sit back, relax, and let them get on with the job?  Sure, of course you can – but when you come to planning your day there are a few things you might want to consider to help your photographer really capture the images you have booked them for.
1) Insist on a pre-wedding shoot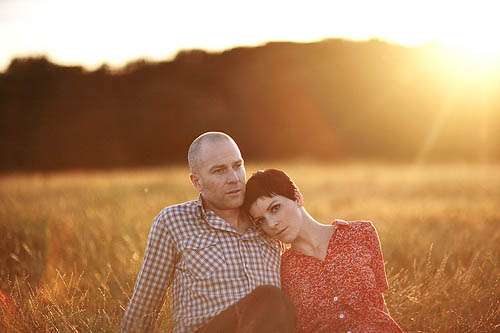 A pre-wedding shoot takes place a couple of months before the wedding and is a great opportunity to start building a relationship with your photographer.  On my pre-wedding shoots I experiment with different ways of directing you, positioning you, and what kind of things I need to say to capture the most natural shots I can.  At the end of it you'll know that having your photograph taken really isn't that scary, so when it comes to the actual day you can be fully relaxed for the photographs.
2) Consider a "first-look" and pre-ceremony photographs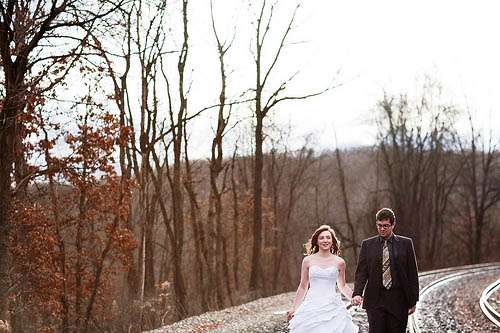 It goes against tradition but something becoming more popular is having a first look and scheduling your bride and groom portraits before the ceremony itself.  Why would you do this? It means that your gorgeous husband really is the first person to see how beautiful you look in what can be a very special and intimate moment.  The pre-ceremony portraits are usually more relaxed as this allows for an extended session where you can use even more of the venue or location you've chosen to get married.  Even better is that after the ceremony you can relax and enjoy being with your guests.
3) Think twice about group photographs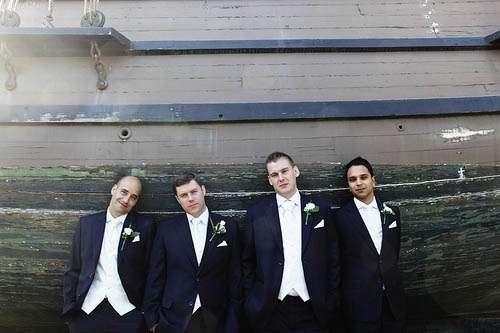 It's a part of the job few photographers enjoy, but one that features at nearly every wedding – the group shots.  The more shots you ask the photographer to shoot, the more people need to be found, the longer it will take, and the more time you will spend at your wedding standing in the middle of a lawn wondering where Auntie Ethel has wandered off to.  The group shots can sometimes be an interruption to the day, and to get them done quickly your ever-so-friendly photographer momentarily lapses into Mr. Bossy while the mother of the bride gives them evil eyes implying it was the photographer who insisted 20 group shots was necessary!
I advise my couples to think small with the group shots – parents, siblings and grandparents.  Partnered with one shot of the whole wedding party and you have a set of photographs that'll please anybody, and take ten minutes to rattle through.
4) Schedule in enough time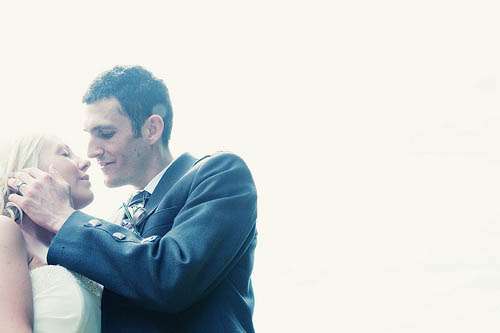 Your wedding day will fly by so fast – you're not likely to get bored – so schedule in enough time for a strong portrait session – especially if the strength of your photographers portrait work is one of the main reasons you hired them.  A good length would be around 40 minutes.  Also, listen to your photographer when they try to whisk you away from the party to shoot them.  There's nothing worse than wishing you'd spent that extra 20 minutes with your photographer when you had the whole evening ahead of you to spend with your guests.
A good tip is to schedule your portrait session immediately after the ceremony.  This gets it done and dusted before you've had too much to drink and once it's done, you can relax and enjoy the reception with no interruption.
5) Tell your photographer of anything particularly special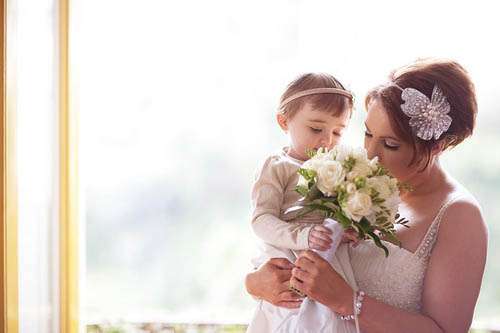 Different brides have different priorities.  Some may have spent a lot of time sourcing vintage jewellery; others may have created a really fabulous table plan; the car might be very special to some; and there may be some couples who really love the interior styling of their venue.  Your photographer will probably capture the most important elements of the day – but if there is something really important to you just let them know!
Likewise, if you're really fond of a particular relative or friend – point them out.  At a recent wedding I was told that at a previous wedding there were very few shots of the elderly relatives so could I make sure to focus on a particular group of people?  Of course I could, but only because I was told.
6) Book the right photographer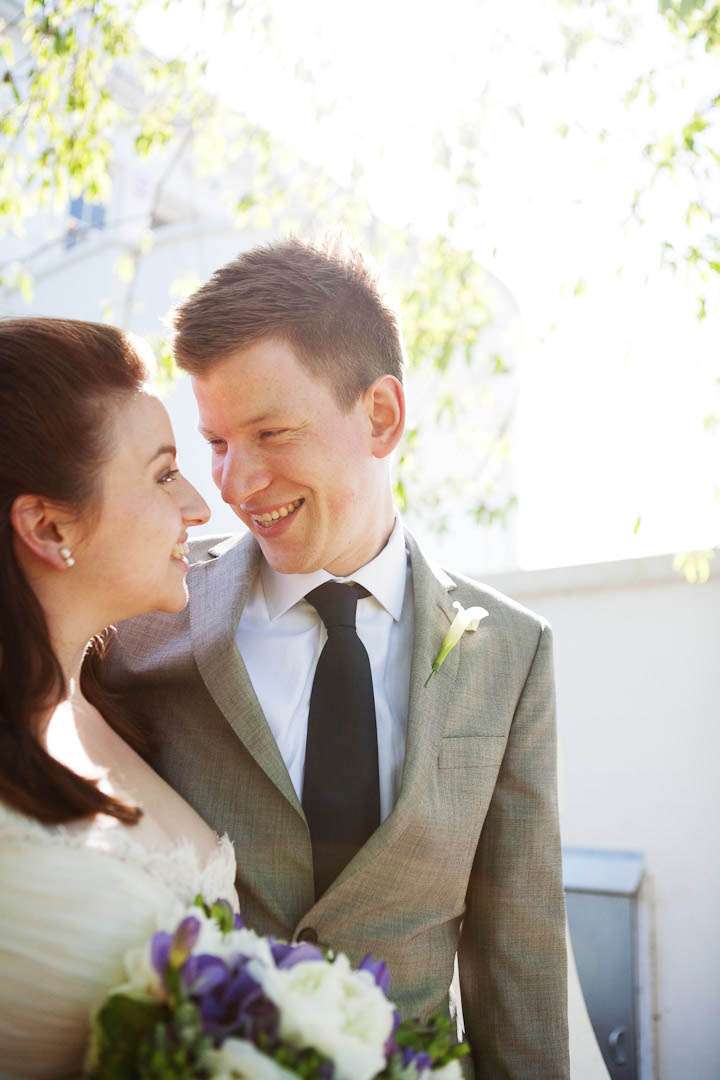 Finally, it may seem like common sense – but really make sure you book the right photographer for you and your wedding.  Be really clear about what they offer and that their style is what you are after.  As you look through their portfolio look at how relaxed the couples are – do they look like they are enjoying their time in front of the camera?  Are they  natural or forced?  Relaxed or stiff?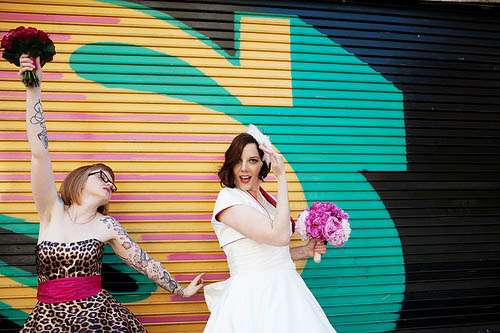 If you can imagine the photographer at your wedding and fitting in with your guests then chances are you're a good match.  Getting that bit right is probably one of the most essential aspects of creating fantastic photographs.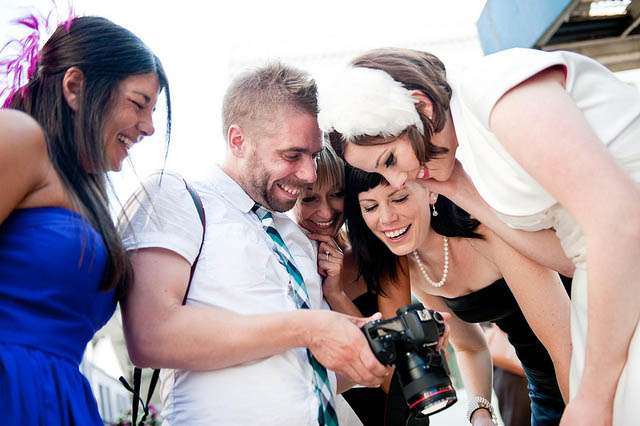 ♥  ♥  ♥
Thanks to David for talking to us today. Aren't his photographs fab as well!? And YES fret not, I am going to be blogging the full scoop on that amazing leopard print dress/lesbian wedding awesomeness.I can't wait!
David is based in Chiswick, London but will soon be moving to Edinburgh, Scotland. He is always on the look out for awesome couples to shoot all over the country…and in fact the world (ps if you book him for your wedding in New York/California/Australia/Europe etc I'm totally gatecrashing! I need a holiday…)