Today I wanted to introduce you to a Yvette Craig Photography, a photographer from Kent, who loves to travel (and would love to travel to capture your wedding!) and who has a very classic, elegant and almost fine art style.
Who are you and what do you do?
I am Yvette Craig and I am a wedding and portrait photographer, and my aim is to capture you in a classical, timeless style.
Where are you based and what cities/countries are you available to for work in?
I am based in Kent, however I cover weddings anywhere in the World! In 2007 I photographed a wedding in Cuba, then in 2008 I was booked by a Canadian couple who could not find what they were looking for locally and therefore booked me to photograph their wedding in Stratford, Ontario and then this year (2010) I photographed a wedding in Dominican Republic. I have also just been booked to photograph a wedding in Brisbane Australia in 2011. I am happy to travel anywhere in the UK also and this year I have weddings in Nottinghamshire, Hampshire as well as the home counties.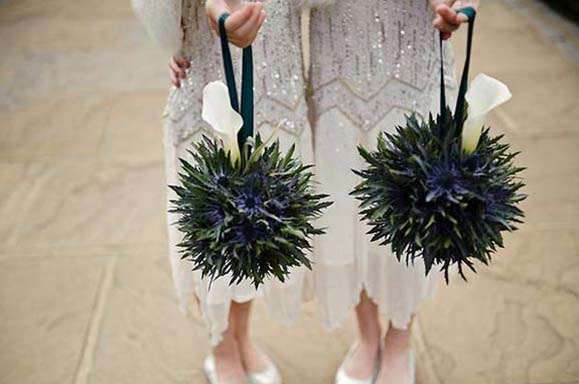 Who/what are your biggest influences? Who do you really admire?
One of my biggest influences was my Dad and Granddad, they had some really cool cameras when I was little and I was always interested to watch them take photographs and loading the film! Then I was starting out I became aware of Annabel Williams and still to this day admire what she has achieved, other influences and photographers that I really admire are Damien Lovegrove, Brett Harkness, Jerry Ghionis, Bambi Cantrell and for baby and children photography I admire Tamara Lackey and Kelley Ryden.
What or who made you get into photography?
I had a box brownie given to me when I was 6 years old and developed a love affair with images, it was however a move to  the USA and then Canada that I really cemented my passion for photography and I enrolled on to a photography course and I was completely hooked. In 2002 we moved back to the UK and I initially took up a job in business development which was what I had done prior to the move to Canada, I hated every minute of it even though I was incredibly successful. I then enrolled on a B&W photography course at my local college, I then was offered a job at Business Link Kent and as part of the training I had to go on various courses one of which was a start up program and was told that in order to get the best from the course I had to pretend to be an entrepreneur and come up with a business idea!! So I did and I formed Yvette Craig Photography in 2005 and for the first time ever realised that I really could develop a business that I was also passionate about. In 2007 I left employment to pursue my own business full time and I have never looked back.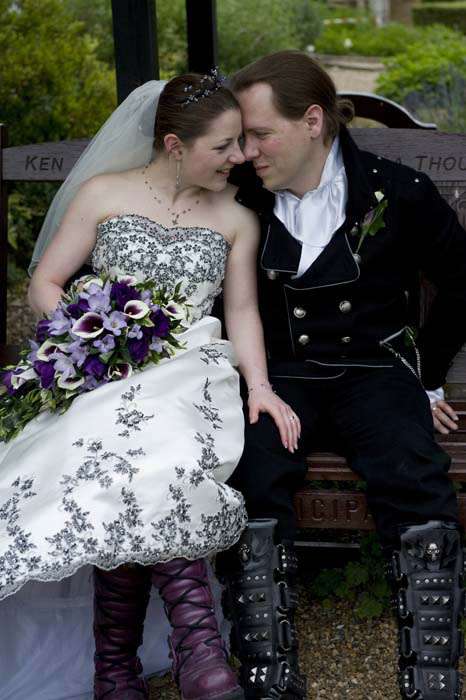 How would you describe your photography?
My style is more timeless and classical or fine art, I want people to have wedding photographs that they aren't embarrassed by in 10 or 15 years time. I love B&W or even a vintage sepia tone and will often change the images in post production to be in these tones, I especially like to see the 'guys' photographs changed to these tones.
Who or what are your perfect clients?
My perfect clients are the people who enjoy and love photography, who appreciate that when the dress is put away and the cake has been eaten that there album of images will be the only thing that they will have left to remind them of their special day. I like to think that on a couples anniversary that they will get their album out and sit with a glass of champagne and reflect on their wedding day.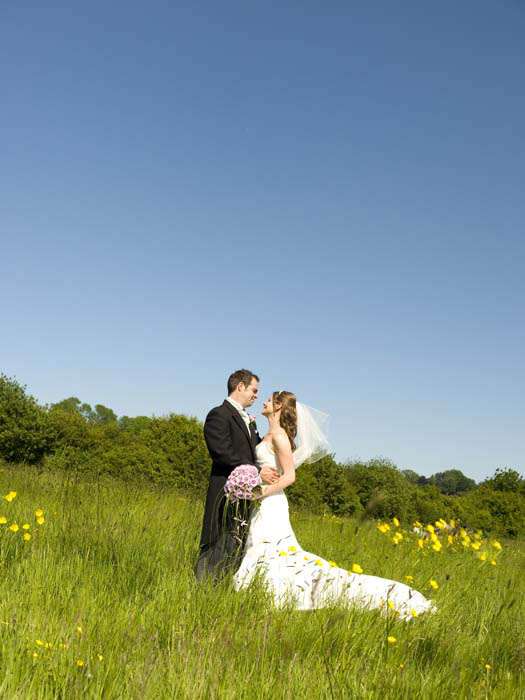 What do you love about weddings?
I love everything about weddings, the being involved from the beginning the getting to know the couple, the engagement shoot, the build up on the day, the emotion and joy. I feel very privileged to be asked to share a couples day and capture their moments.
What do you hate about weddings?
There isn't really anything that I hate about weddings, however I do prefer it when the couple are relaxed and also want to allow time for photography. I once had a couple who said that they did not want any posed photographs or any must haves  and just wanted me to capture the day as it unfolded, I asked several times are you sure that you don't want any of the two of you, or even the bride with her Mum? And was told no, they even wrote on their contract in red WE DO NOT WANT ANY POSED OR GROUP PHOTOGRAPHS AND NONE OF US!! After the wedding they were sad that they had decided against any photographs and realised that they should have spent time thinking about what they did and did not want. I know what it is like to be a guest and waiting to have the group photographs taken but I do think that there are some photographs that are important.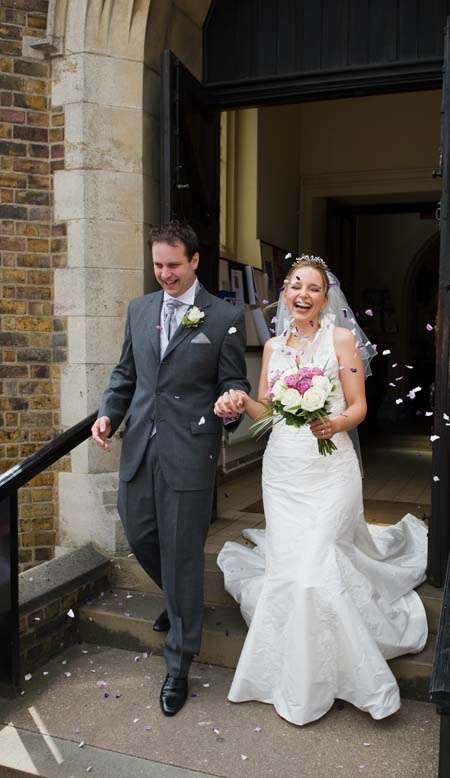 Tell me a little about your favourite wedding ever and why? 
One of my favorite weddings was Amanda & Jonathan's wedding they had the ceremony in a Church and unfortunately the vicar would not allow photographs in the church and even told me that if I crossed the line at the door he would stop the ceremony and throw me out!! And he even ruined their exit by walking so slow in front of them that I was unable to get a photograph as they walked down the isle!! I knew how important the photography was for both Amanda & Jonathan so once the ceremony was over I wanted to ensure that they had the best memory possible. Jonathan was a very keen cricket player and as such his mates had arranged with the driver that they would drive onto the middle of the cricket pitch so that all the players and home supporters could wish them well, then when we got to the venue Amanda's first words were "OK lets get the photos of Jon & I" and we had an hour of getting really fab photographs. The theme for their wedding was cricket tea's and the Gt Barn at Rolvenden was made to look like vintage cricket tea hall, it was fab.
Another wedding that I really like was Laura & Simon's wedding last summer, the wedding was in a Roman Catholic Church and both Simon and Laura are religious so the ceremony was very special, Simon also plays in a band and they played a lot of the music during the ceremony, the Pope had even blessed their marriage certificate!! Laura arrived at the church in a VW camper Van and they had loads of lovely vintage touches. After the ceremony they had a champagne reception in the grounds of the church and then went onto the Golf Club for their wedding breakfast.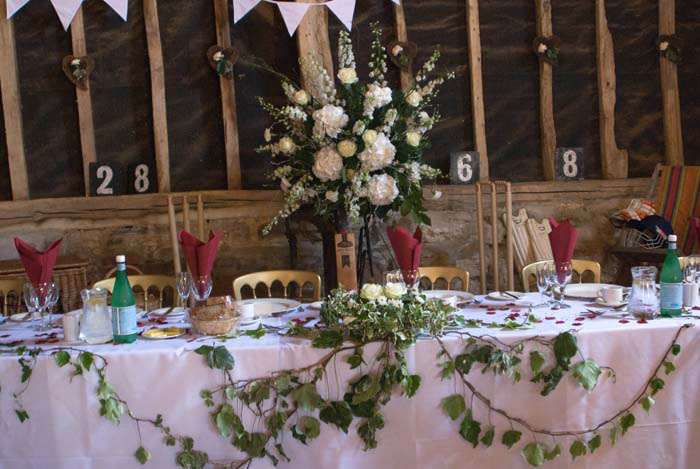 What advice would you have for couple's on the wedding photographer hunt? What is a sign of a good/bad wedding photographer?
I think that any couple looking for a wedding photographer should approach it with an open mind, and that they should visit several photographers and see how they get on with them, after all they will be spending a considerable amount of time with the photographer and it is important that they get on with the photographer and that they love the photographers work. It is also worth considering what is fashion now may look dated very quickly, a couple should look for classic timeless style rather than the faded out or over processed photographs that are very popular at the moment. Another thing that couples should avoid is having a family friend photograph their wedding, it may seem like an idea way to save some money, but what would happen if something goes wrong? Will it affect their friendship? As a guide the budget for photography should be 20% of the overall wedding budget. I would also suggest that they do not book a photographer on price.
What has been the highlight of your career as a wedding photographer so far?
There have been quite a few highlights in the last five years of business, I have been lucky enough to photograph some fabulous weddings and meet some really lovely people, I have been featured in National magazines and have been booked by couples in LA for a wedding in the UK and booked by couples who liked my work enough to want to fly me to their weddings overseas and my most recent achievement was winning the award for excellence in Press, PR & Events for the MPA SE region. One of the biggest highlights was being asked to photograph a private party which the Stereophonic's were playing at and then getting an email a few weeks later from his girlfriend to say how much she loved the photographs and could she order some for Kelly for Valentines Day!! A few weeks later I got an email to say Kelly loved the photographs. I am looking forward to the next five years and hope that my business will continue to flourish.
What role (if at all) have wedding blogs played in promoting you and your work so far?
I have been featured on 'Love my Dress Blog" and "English Weddings" as well as using my own blog, these have all helped in reaching other audiences that may not have heard of me otherwise.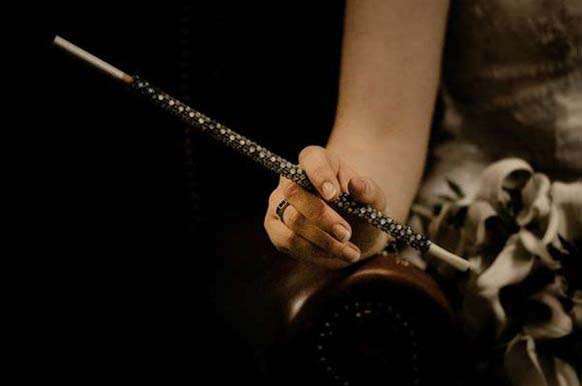 Do you have any advice for budding photographers out there who want to get into weddings?
Find your own style, and find what works for you.
Have you got anything cool coming up that you'd like us to know about?
In addition to photographing weddings and portraits I also offer 'Bridal Boudoir' or 'For Your Eyes Only" as they are often referred to, I also currently have a special offer available including the use of a really lovely bridal suite, for more details of the offer email me direct, I will in the next couple of months be launching a website dedicated to boudoir. I am  also launching a new website for contemporary children's photography called Your Photo Story it will feature right though from pregnancy, newborn babies, and children visit the site at http://yourphotostory.co.uk
I am really excited at working with women during their pregnancy and then their newborn babies.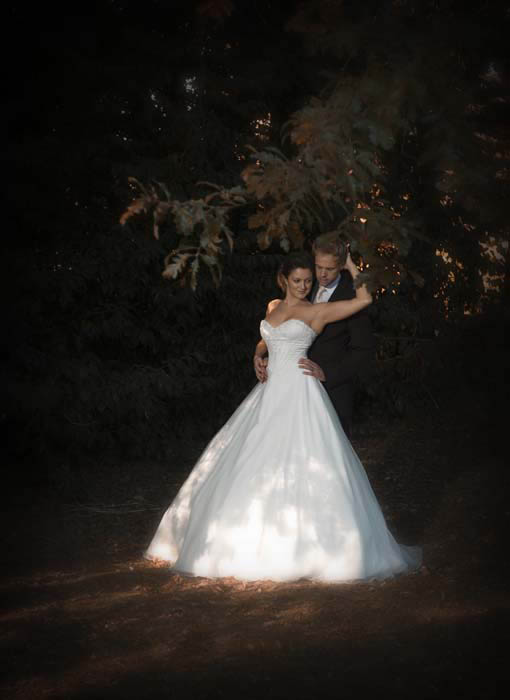 Special Reader Offers:
Yvette would like to offer a free 5″ exact copy handbag album worth £295 to any reader who booked her and mentions 'Rock n Roll Bride Under the Spotlight feature' when they enquire. Yvette also has special offers running on selected midweek packages in 2010. Email her for all the details.
Thanks to Yvette for taking the time to share her fantastic images with us. if you want to learn more about Yvette Craig Photography then be sure to check out her website or drop her an email to yvette@yvettecraigphotography.co.uk
If you are a photographer or wedding vendor and would like to be considered for an Under the Spotlight feature, please don't hesitate to drop me an email!