Sara & Andy's mountain top wedding took place at Sapphire Point in Breckenridge, Colorado. They kept it intimate with only 50 guests to the wedding and reception, which was held at the Museum of Contemporary Art in Denver.
As well as keeping their wedding small and personal, the skipped a lot of the traditional fluff – for example instead of a cake they opted for ice cream sandwiches with sprinkles! They also didn't want (or need) to add any extra decor to their ceremony location or their reception venue as the surrounding countryside and the museums art work spoke for itself and complemented their unfussy theme perfectly.
"We utilized the beauty of the spaces from the natural mountain top to the contrast of the modern space of the contemporary art museum to make the couples wedding photographs uniquely theirs" photographer Anna told me. "It was nice working with the two seemingly contrasting spaces to create wedding photographs that were cohesive and representative of the couples day, personalities and love for each other." Finally, Sara & Andy chose not to have any bridesmaids or groomsmen.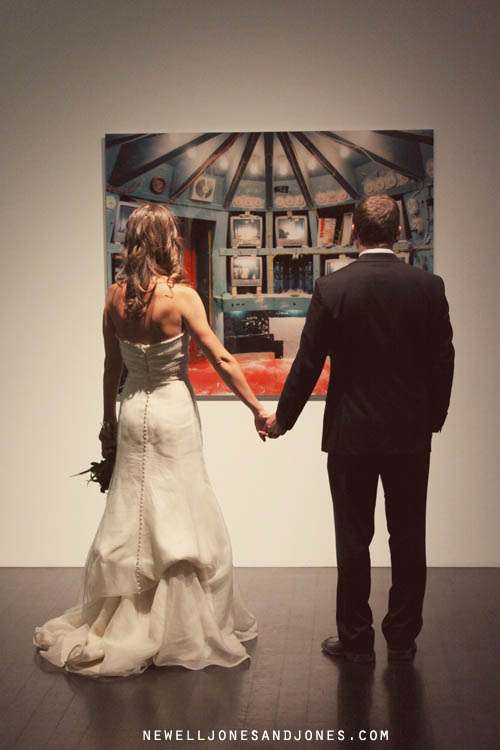 Thanks to photographers Anna & Aaron for sharing this awesome day with us
Credit: Newell Jones + Jones Photography
Ceremony Venue: Sapphire Point in Breckenridge, Colorado
Reception Venue: Museum of Contemporary Art, Denver
Bride's Dress: Priscilla of Boston
Catering: Three Tomatoes